When I was growing up, Halloween was considered as "the devil's holiday." Trick-or-treating? Not in our house! I remember the one year that my dad allowed us to go trick-or-treating with some friends. I was so freaking excited!! My sister and I came back home with two pillow cases filled with candies. That's one of my favorite memories as a child.
Growing up Haitian: Trick-or-treating? Not in this house!
In 1997 we moved to Florida to live with my uncle. He was a very religious man and as Haitian as can be. The first time I asked him if we could go trick-or-treating was also the last time. His answer?
"Nan ki Halloween mwen té yé!? É fèt djab! "  – What is this Halloween? That's the devil's holiday!
His response is similar to 99.9% of all Haitian parents! I remember rebelling when I was 16 and sneaking out of the house to go Trick-or-treating. But it wasn't fun. Not at all like the time my sister and I filled up two pillow cases. I remember feeling sad and vowing that one day, I would have kids and I would take them trick-or-treating.
Fast forward many many years, and I'm now a proud mom of two. And guess what? We go trick-or-treating! I'm way too old to go trick-or-treating alone, but I can enjoy it all over again through my children.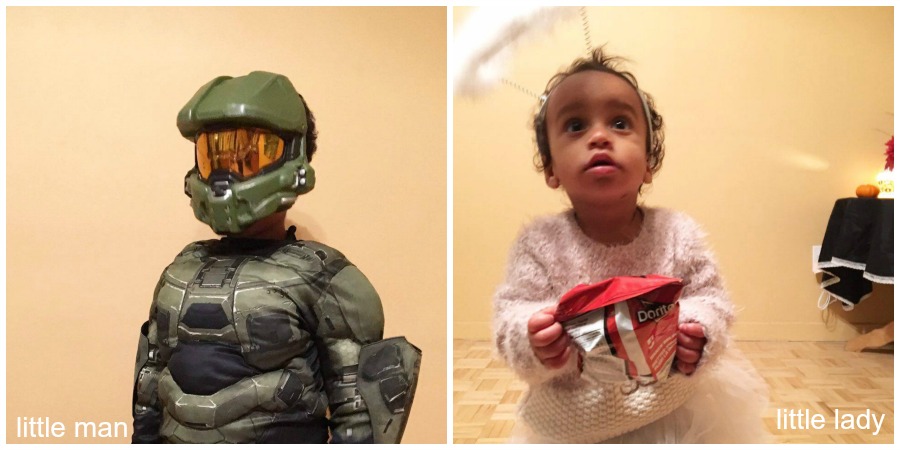 We do it all for the candies!
Halloween is the ONE day out of the year that I can binge on sweets and not feel guilty about it. Sure, I could buy candy at the store, but going trick-or-treating is so much more fun! I enjoy getting the kids dressed up in their Halloween costumes. There's even that one time I made my son a mummy costume.  I don't feel that  Halloween is the "devil's holiday, " but I know that many Haitian parents believe that it is.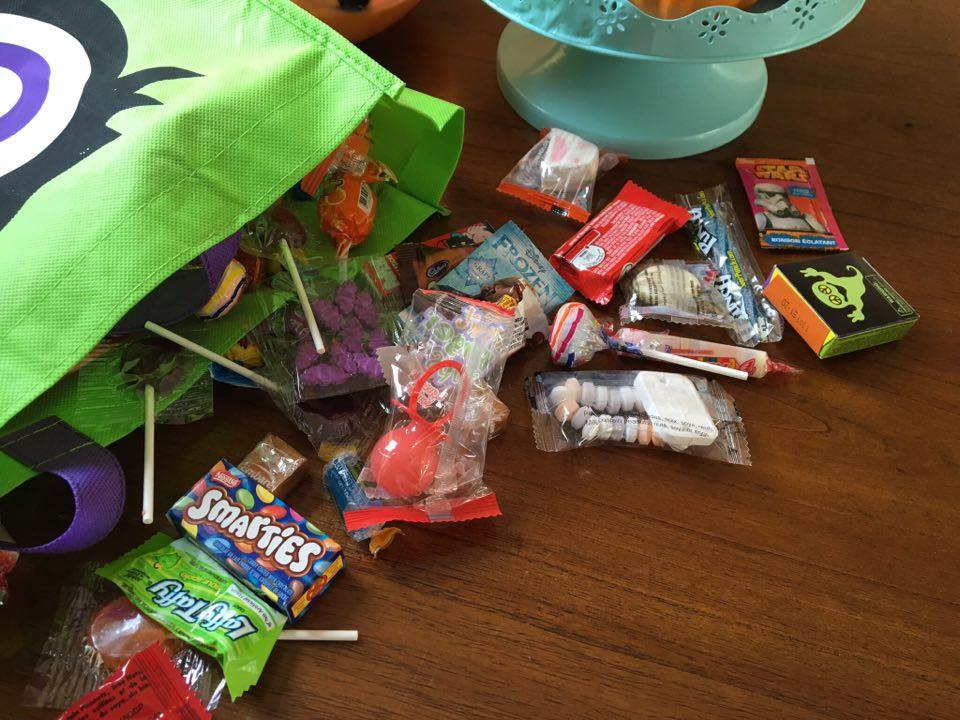 Trick-or-treating is just ONE of the many things we weren't allowed to do growing up in a Haitian home. I'd love to share more stories in the future.  Do you have Haitian friends that can relate to this? Be sure to share!
Were you allowed to go trick-or-treating when you were a child? I love to hear from you guys!
Subscribe for more fun stories about Growing up Haitian.
Let's connect!