As a toddler mom, I'm always up really late working on the blog. When that clock hits 12 am, I usually have some strange craving for something sweet. I typically opt for a big bowl of sugary cereals to keep me going. Well, those late night bowls of cereal are catching up to me. Fast. So I've had to cut back, but that doesn't make the craving go away. One of my favorite snacks is popcorn. Homemade is even better. Which is why I was so excited when Hamilton Beach sent me their Hot Air Popcorn Popper to review on the blog. Today I'm sharing a recent sweet popcorn recipe that I made using my popcorn machine. Keep reading because two lucky readers will get the chance to win their very own Hot Air Popcorn Popper Machine.
Perfect Popcorn Recipe For When You're Craving Something Sweet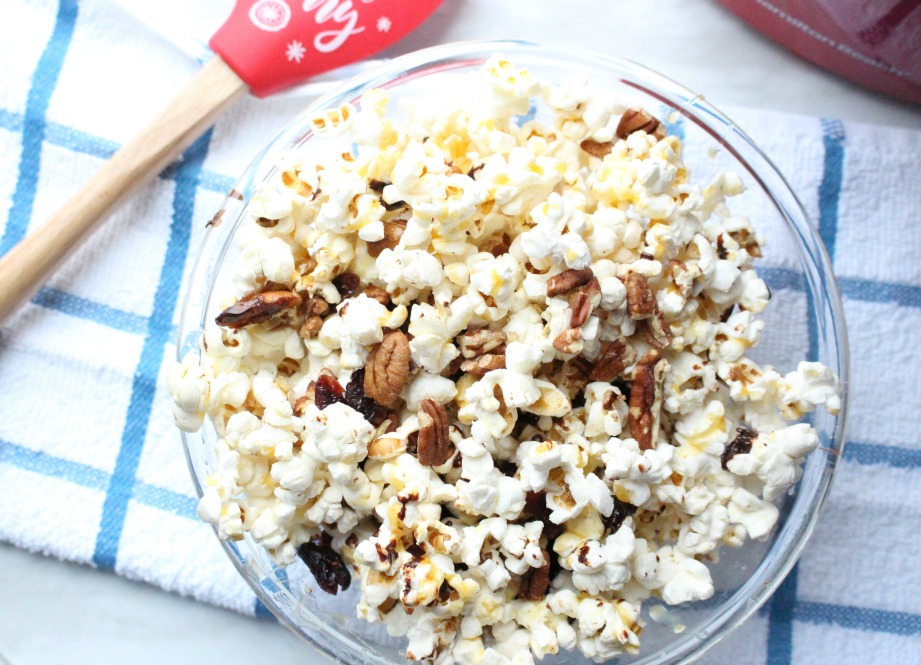 This post is in collab with Hamilton Beach Canada and my good friend Lisa from Fabulous Habits. 
Demo probably has a bigger sweet tooth than I do, but every so often, I get a craving for something sweet. Like NOW! Which is why I LOVE my new Hamilton Beach Hot Air Popcorn Popper machine. In just a few minutes I can make myself a delicious and "healthy-ish" snack to appease my sweet tooth.
The Hot Air Popcorn Popper is SO easy to use. Just add the kernels in the popping chamber using the measuring cup/butter melter. If you want butter, add some to the same measuring cup and cover the machine chute. Then place a big bowl under the chute, plug in the machine and watch the magic happen. In no time you will have some delicious hot popcorn BEGGING to be eaten. Below are some of the toppings I added in my recent popcorn recipe
Lady Marielle's Sweet Popcorn Recipe
Toppings
Chocolate Chips
Melted Butter
Pecans
Dried  Cranberries
Melted Caramel (optional…not really lol)
A bit of salt to sprinkle on top (I like salted/sweet popcorn)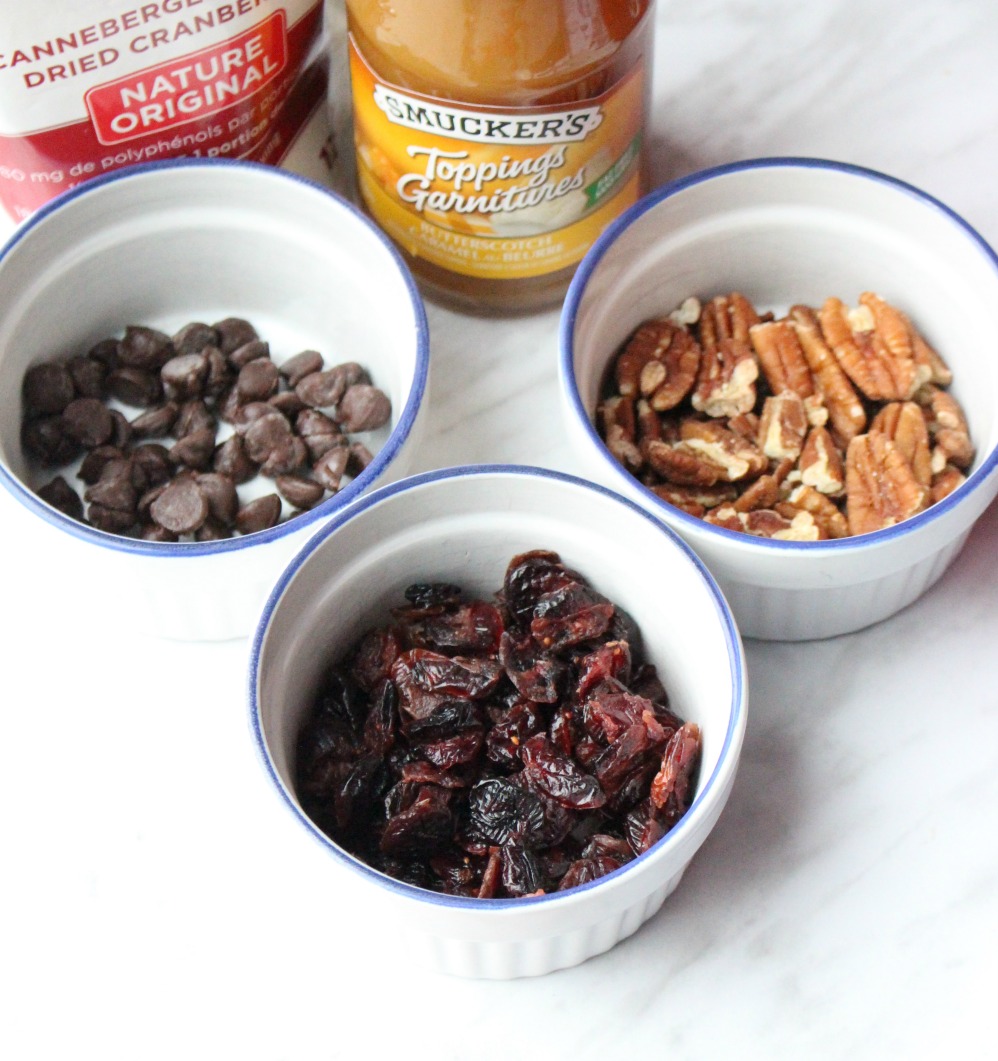 Directions
Pop your kernels following the instructions 
In a baking sheet, add your hot popcorn, pecans, cranberries, chocolate chips, and salt.
Combine well
Then add the melted butter
Transfer everything to a bowl and top with melted caramel sauce!
Enjoy!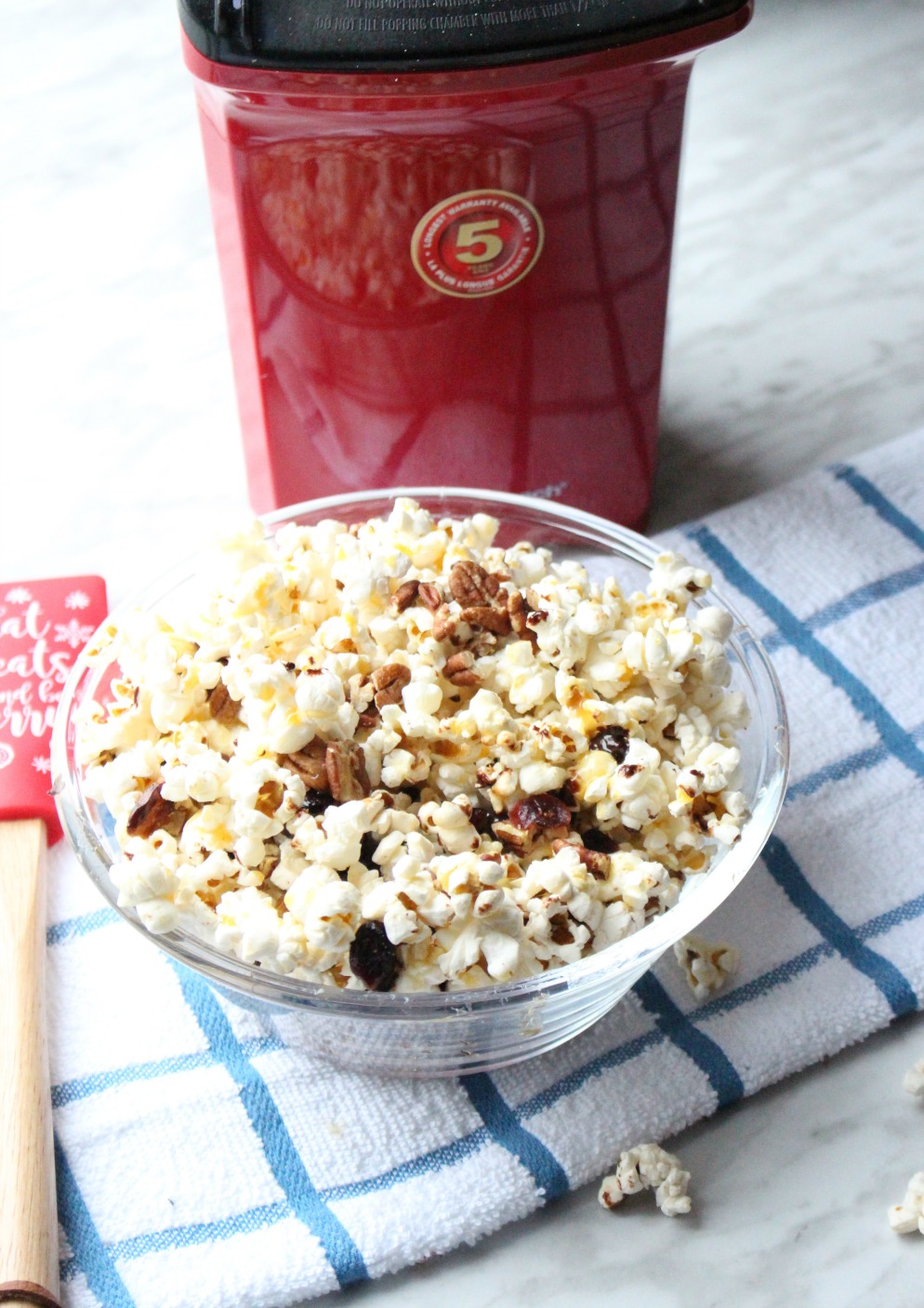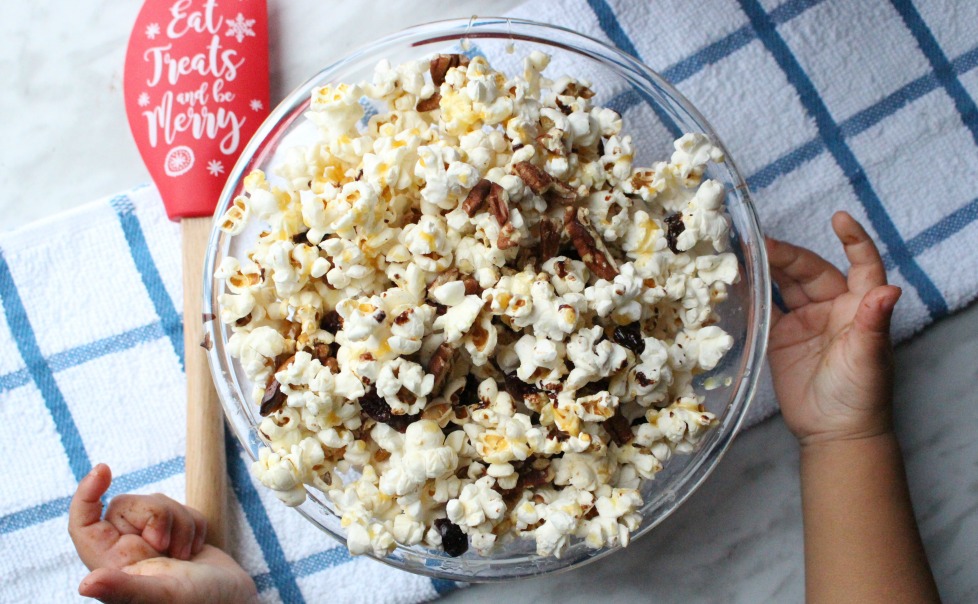 Jazzy insisting on helping me with my popcorn recipe! Sticky fingers and all!
Simple, quick and delicious!
Are you more a savory kind of popcorn lover? My friend Lisa is sharing 4 Ways to Snack Better, Healthier, And Tastier! You have to check out the recipe she made using the Hamilton Beach Hot Air Popcorn Popper.
Lisa and I are hosting a giveaway for our readers. Two of you will get the chance to win a Hamilton Beach Hot Air Popcorn Popper Machine.
Enter to win!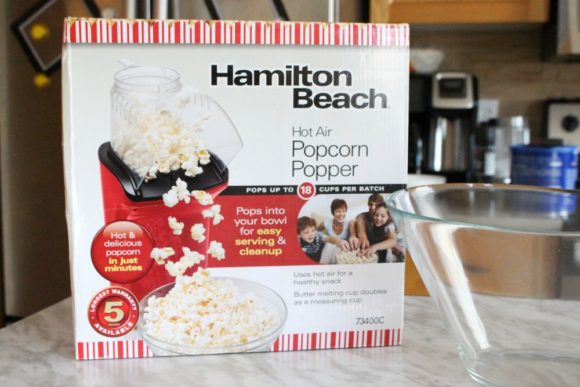 Hamilton Beach Canada: Hot Air Popcorn Popper

[Tweet " Simple & delicious sweet popcorn w/ the @HamiltonBeachCA #HotAirPopcornPopper Machine"]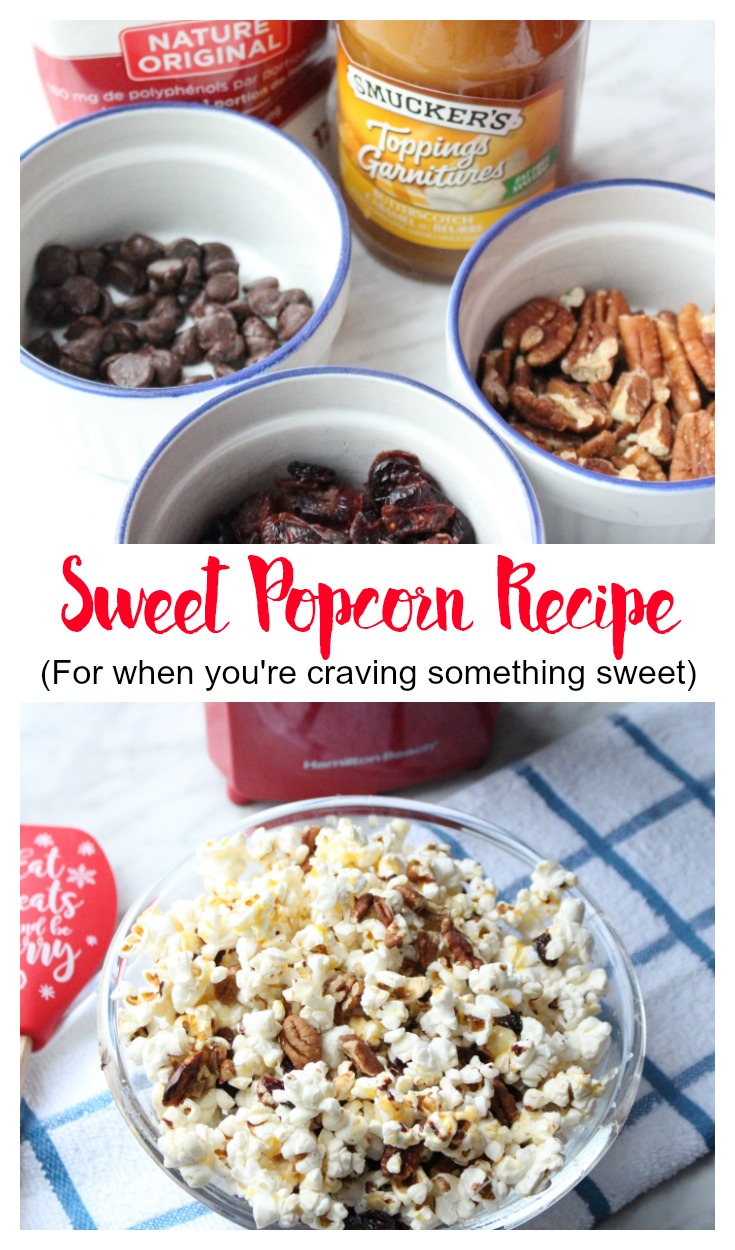 What are some of your favorite popcorn toppings?
Be sure to connect with Hamilton Beach for new product release, recipes, tips and much much more. Follow them on Twitter, Facebook, and Instagram.
Want more simple and easy recipes? Be sure you are subscribed so that you don't miss a thing!
Let's connect!