My daughter is fascinated by her big brother's bike. She's always following him around and crying for a turn. A few weeks ago, Yuba Bikes sent her a brand new balance bike to review on the blog, and she loves it!  Here are some ways we got her excited about riding a balance bike for the first time along with some safety tips.
Fun Ways To Get Your Toddler Excited About Riding A Balance Bike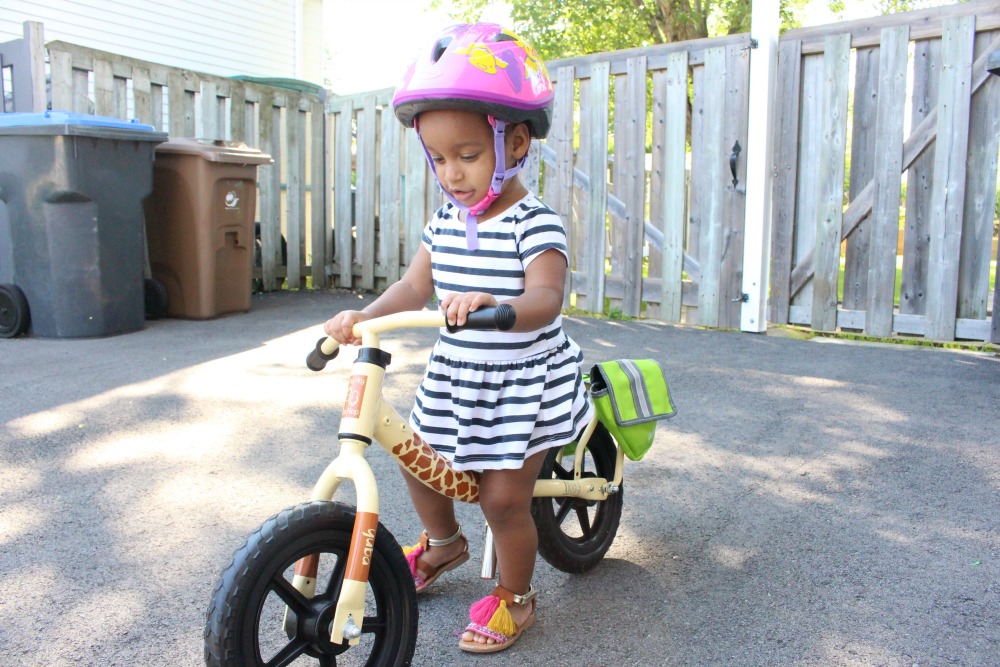 This post is in collaboration with Yuba Bikes. I received the bike free to review on the blog. 
The first few times I attempted to teach my daughter to ride her bike she wouldn't have any of it. My trick? Get daddy to do it. I swear she has it in for me lol. Within minutes of Papa teaching her she was riding the bike like a champ. Was I jealous? Slightly! But I know my daughter. She just learns better when I'm not hovering like a mother hen. Below are some of the things we did to get her excited about learning to ride.
Riding a balance bike for the first time:  Safty tips and more.
Safty first: Make sure you get a bike helmet and that it's is probably secure.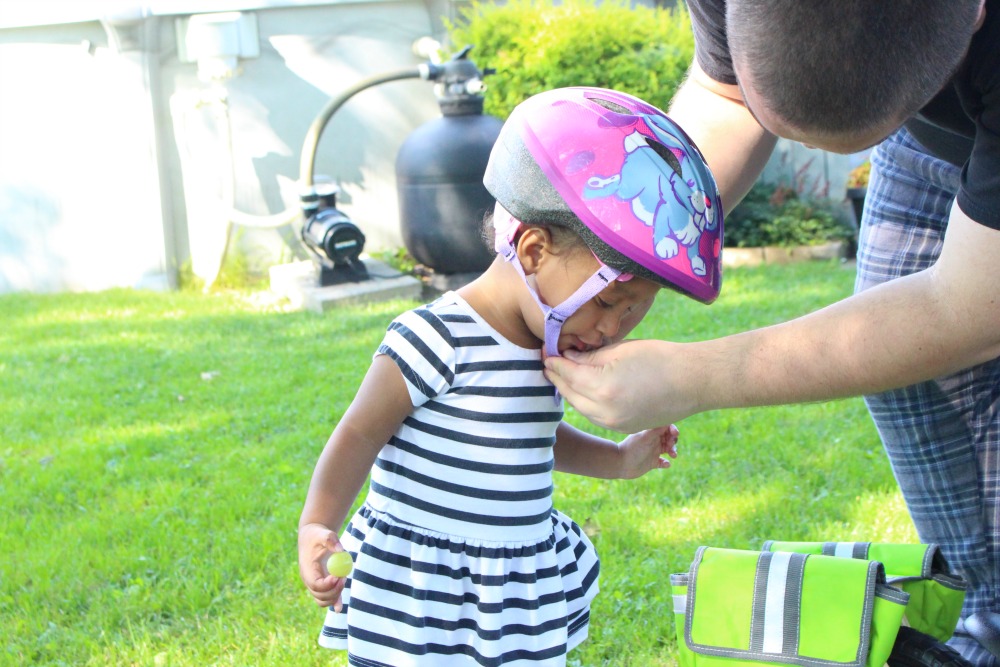 If you a mother hen like me, it's probably best you let papa do the teaching.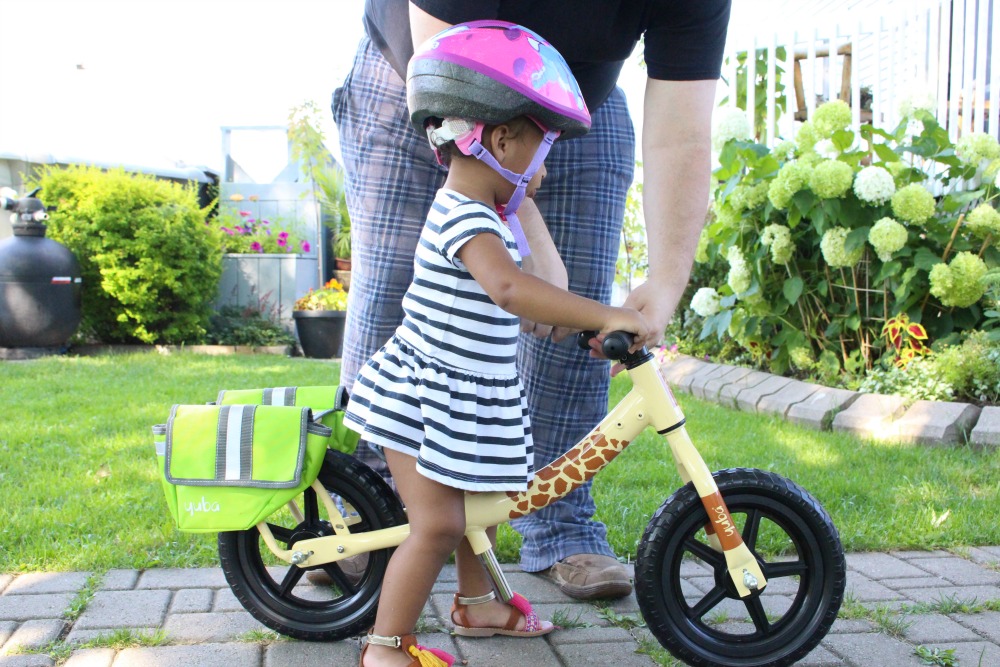 Praise them often! My daughter loves to 'high five' when she does something good.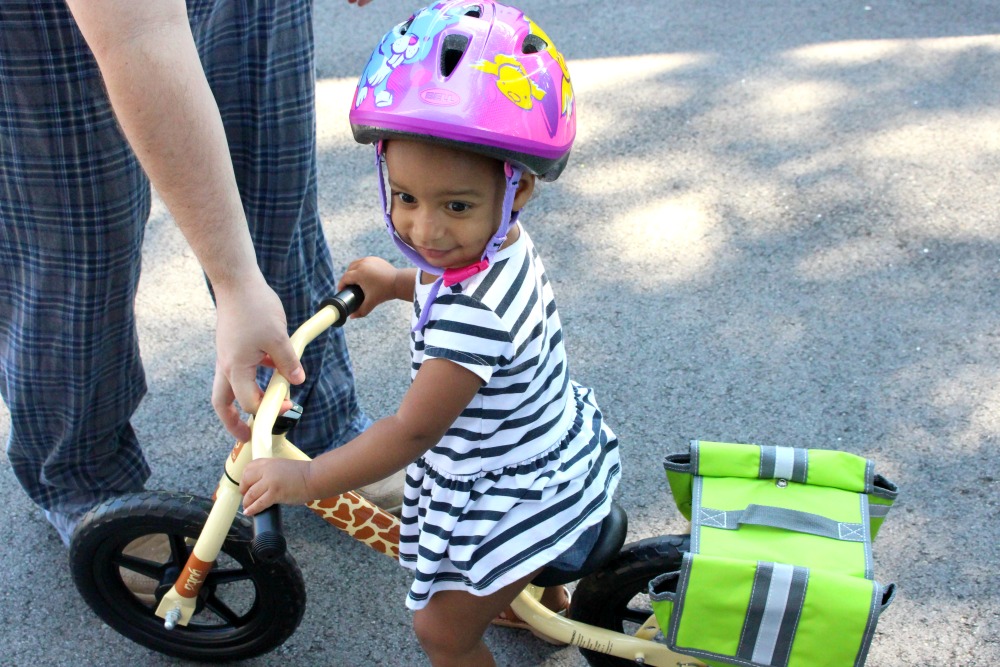 Let your toddler see others on their bike. Maybe take them to the park where there's a bike path. Kids love imitating others.
Take breaks! Riding a bike is supposed to be a fun experience. Make sure you take breaks and watch out for cues that your toddler had enough. My daughter is pretty vocal, so we knew when she was done.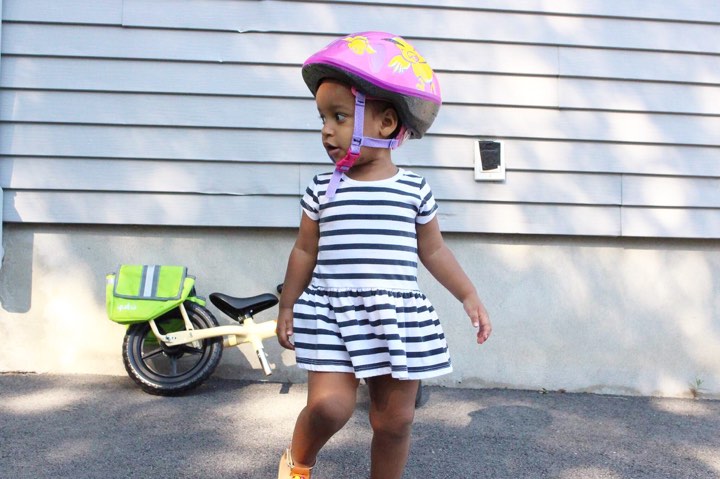 About Yuba Flip Flop Balance Bikes
Designed for children ages 1 to 6, the Flip Flop teaches your child how to ride a bike without bulky training wheels by allowing them to scoot along with their feet securely on the ground.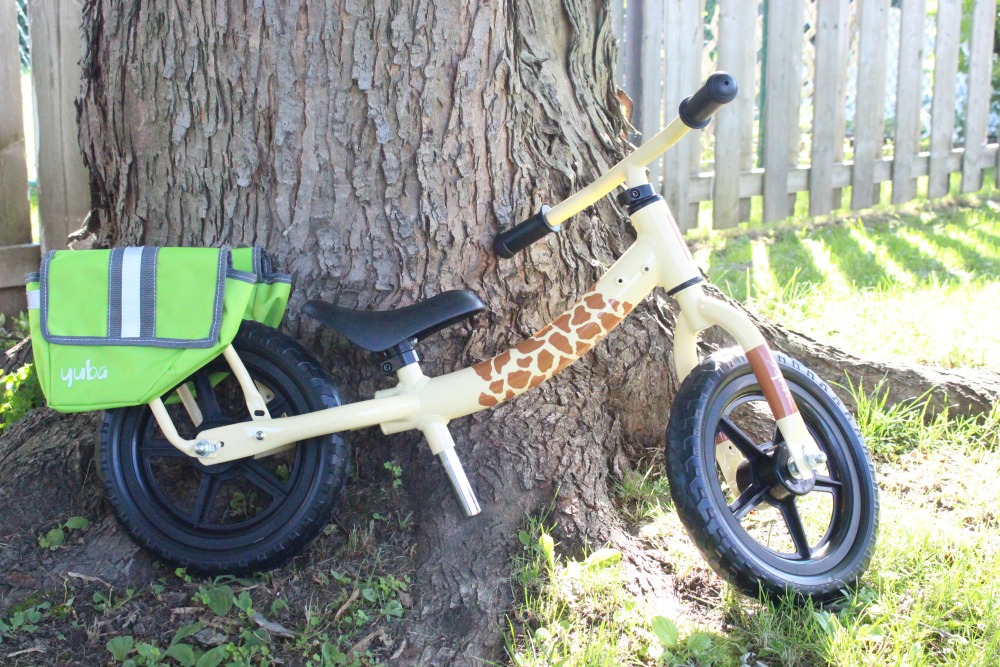 The Flip Flop balance bike was super easy to assemble- Yes, I did get Demo to do it!  I love that you can raise the bench up or down to fit the size of your child. My daughter is still pretty tiny, so we set the bike's seat on the last possible level. The bike also comes with this adorable saddle bag and front basket. Perfect for her rock collection along with the flowers she likes to pluck out of the garden. We received the giraffe print but there are other fun prints you can get for your child.
[Tweet "Read how to get toddlers excited about riding a #flipflop balance bike @YubaBicycles "]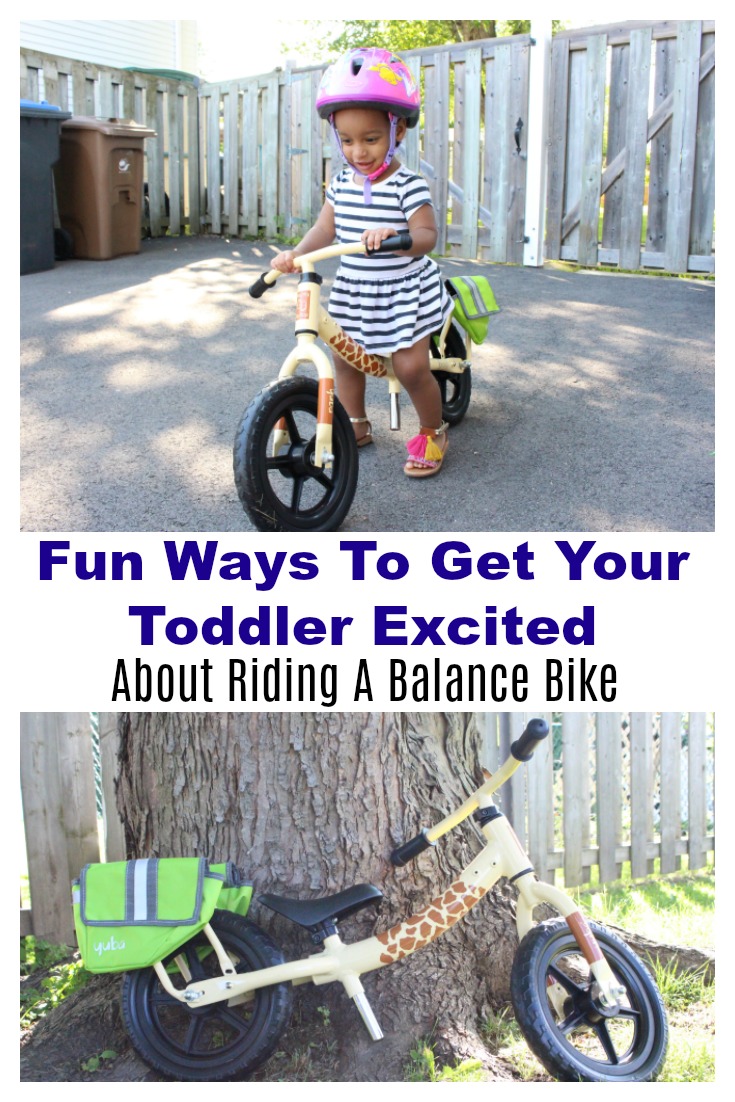 I'm so glad we were able to review the Yuba balance bike. In no time, my daughter will be a real pro plus she no longers cries for her brother's bike.
Is your toddler ready for their first bike? Check out the store locator to get a Yuba balance bicycle.
Connect with Yuba Bikes on Facebook, Twitter, and Instagram.
Be sure to subscribe to my blog for an update when a new post is live!
Let's connect!