This is a sponsored post written by me on behalf of Mattel Canada for IZEA. All opinions are 100% mine.
Having kids with such a huge age gap can get pretty interesting. Jazzy is currently going through her "me, mine, mine" phase. Turning two seems to have amplified that phase by a hundred. But if you ask her nicely, she will usually share with you. Her favorite new toys right now are these adorable Enchantimals dolls. Each doll comes with their very own little animal pet friends. "Caring is Our Everything" is their motto and they love making friends.  With the holidays coming, I found some creative ways to teach both of my children all about caring and sharing.
Creative Ways To Teach Caring & Sharing With The Enchantimals Dolls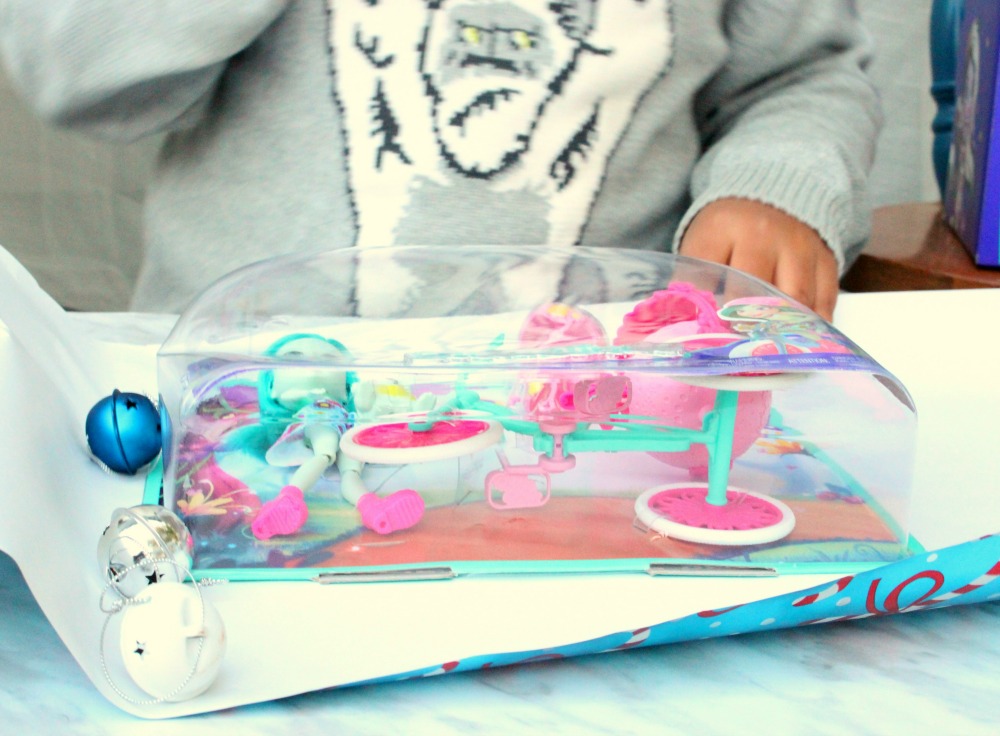 This is a sponsored post written by me on behalf of Mattel Canada for IZEA. All opinions are 100% mine.
Lead by example.
One of the things that have been working for us with Jazzy is instead of telling her to share; we show her. She always likes to do what we're doing. Seeing the people, she loves the most sharing, motivates her to do the same.
The Enchantimals love to show kindness to their friends.
Twice a year, I have my son help me sort through his old toys that he's no longer playing with. We then box them up and donate to a local charity. Have your child help sort out clothes that they've outgrown so that they can donate them. Do the same with toys they no longer play with.
Other ways to show kindness:
If they don't have used toys to give away, have your child pick one at the store instead.
Have your child wrap a present to give to a friend.
Volunteer with your child.
The Enchantimals also teaches about gratitude.
When your child receives a gift for a special occasion, help them write a 'Thank You' card. Writing a card to a friend or a relative is a simple yet amazing way to show gratitude.
Other ways to show gratitude:
Call a friend or relative to say hello.
Give a compliment to someone.
Keep a gratitude journal.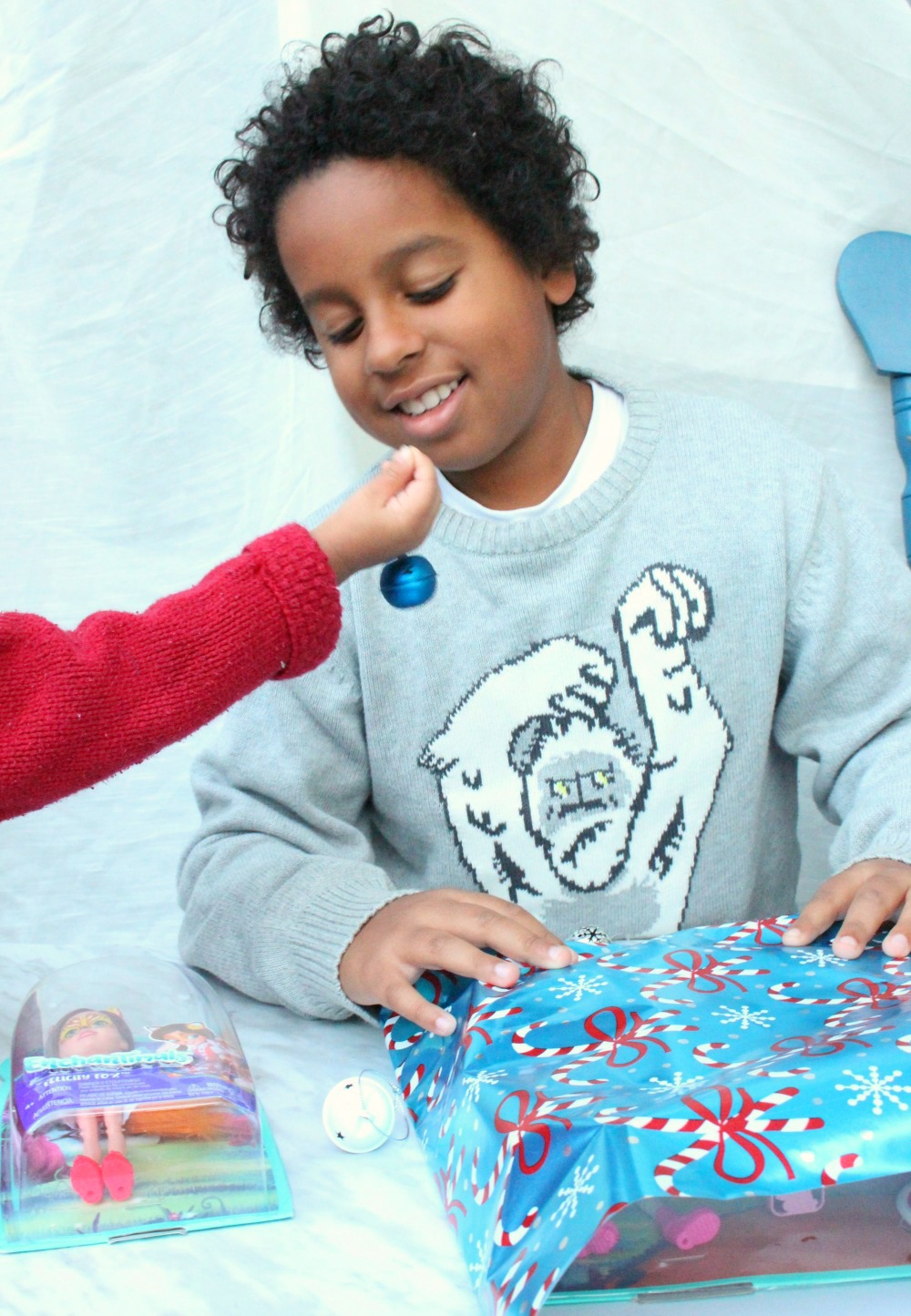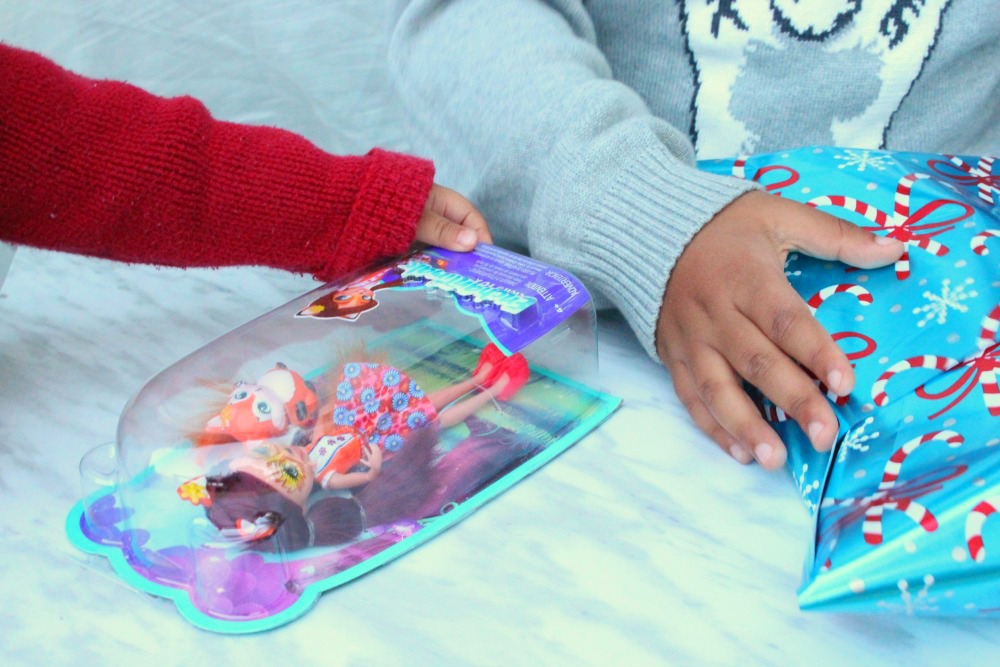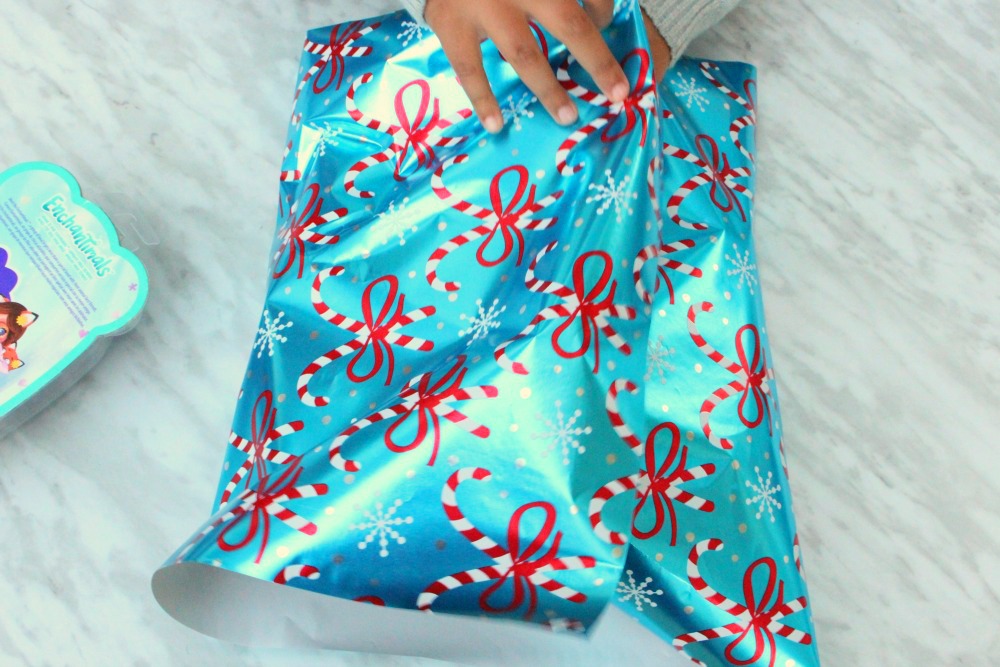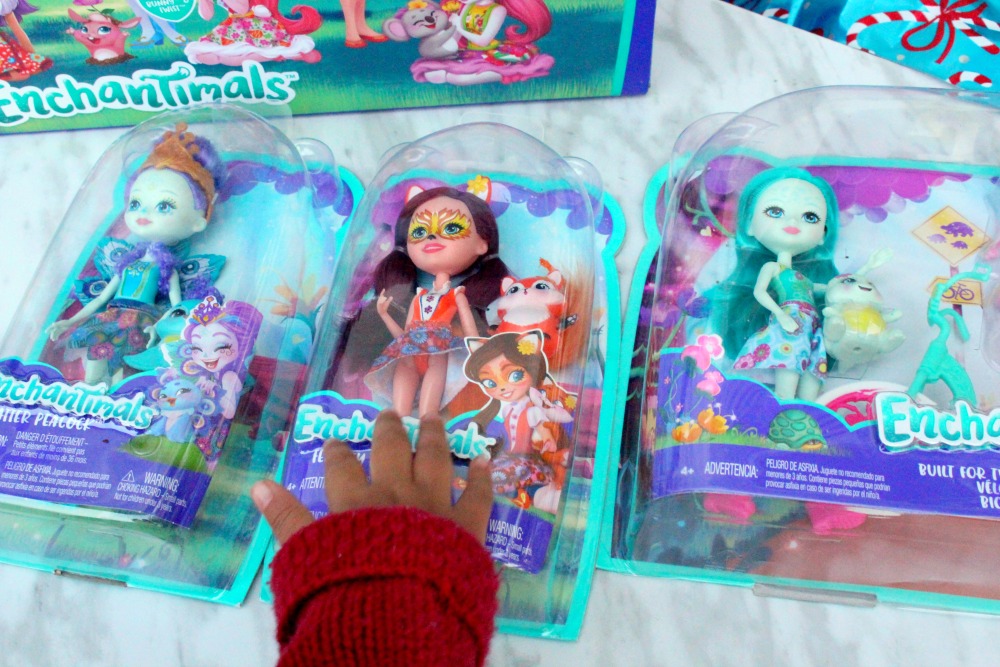 About Enchantimals
The Enchantimals are a group of lovable girls who have a special bond with their animal best friends, and even share some of the same characteristics. Together, they live in a fantastical world where fun and adventure are right around every corner!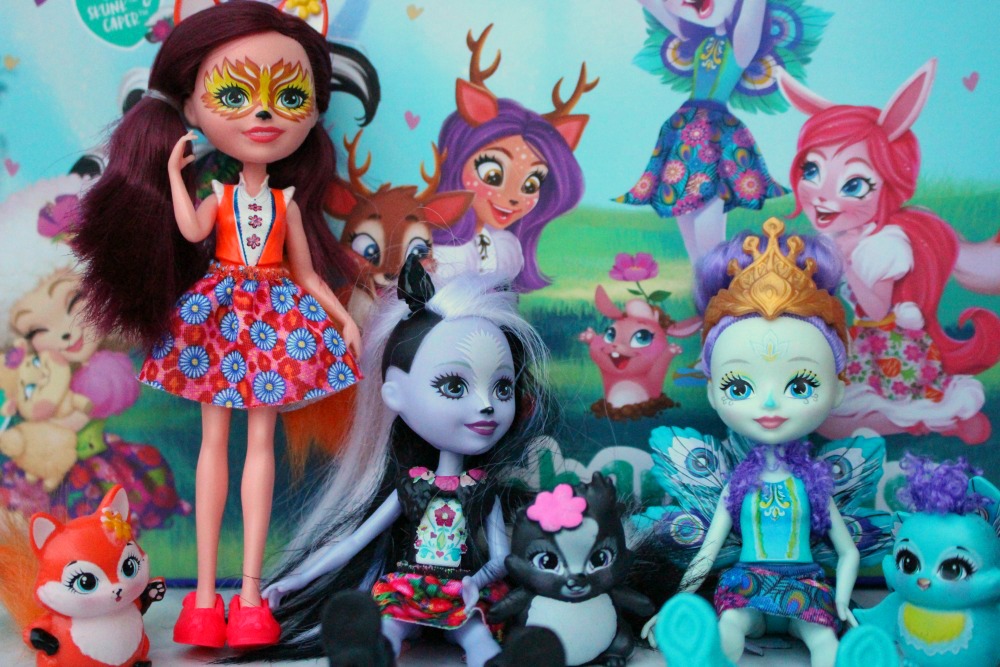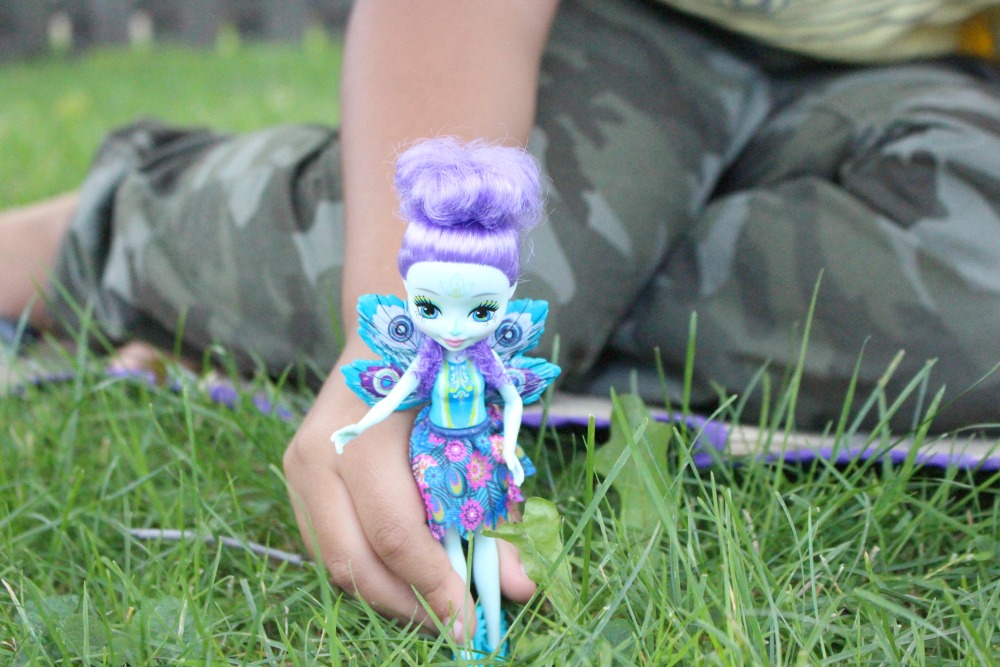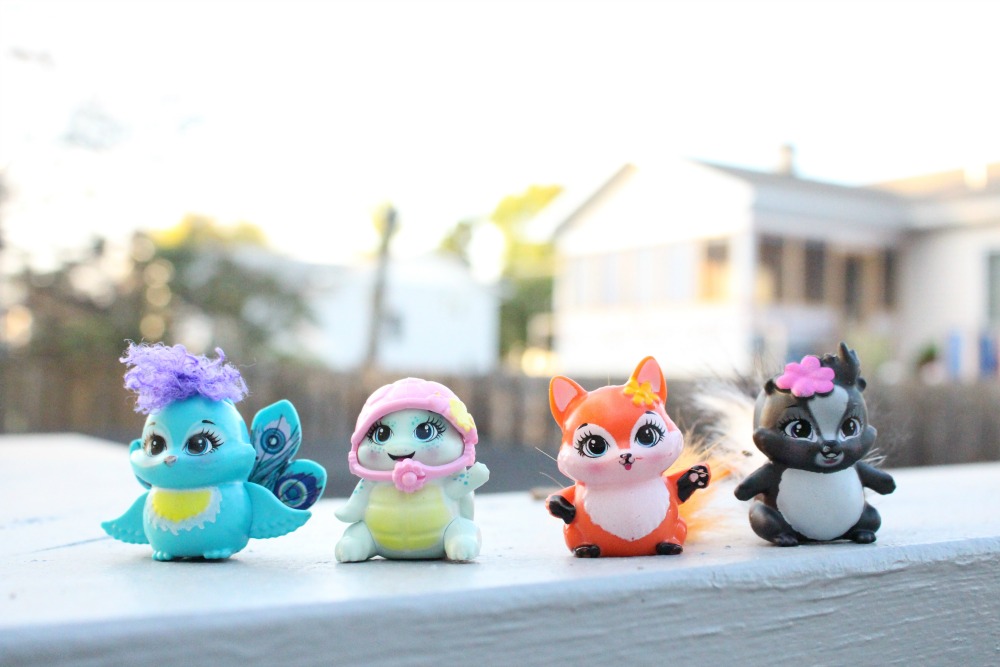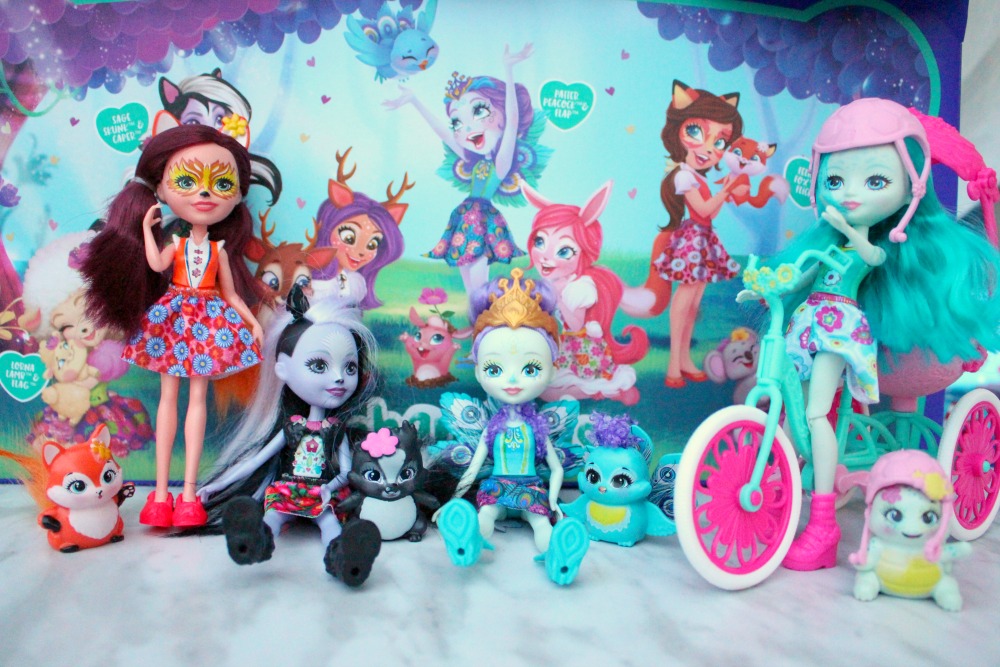 Felicity Fox™ and Flick™ – Sage Skunk™ and Caper™- Patter Peacock™ and Flap™ – Taylee Turtle™ and Bounder™
All the dolls have their own amazing personalities. Jazzy is a lot like Felicity Fox. Both are adventurers! The Enchantimals dolls are so much fun to play with.
Mattel Canada is giving one of my readers the chance to win an Enchantimals Doll Kit.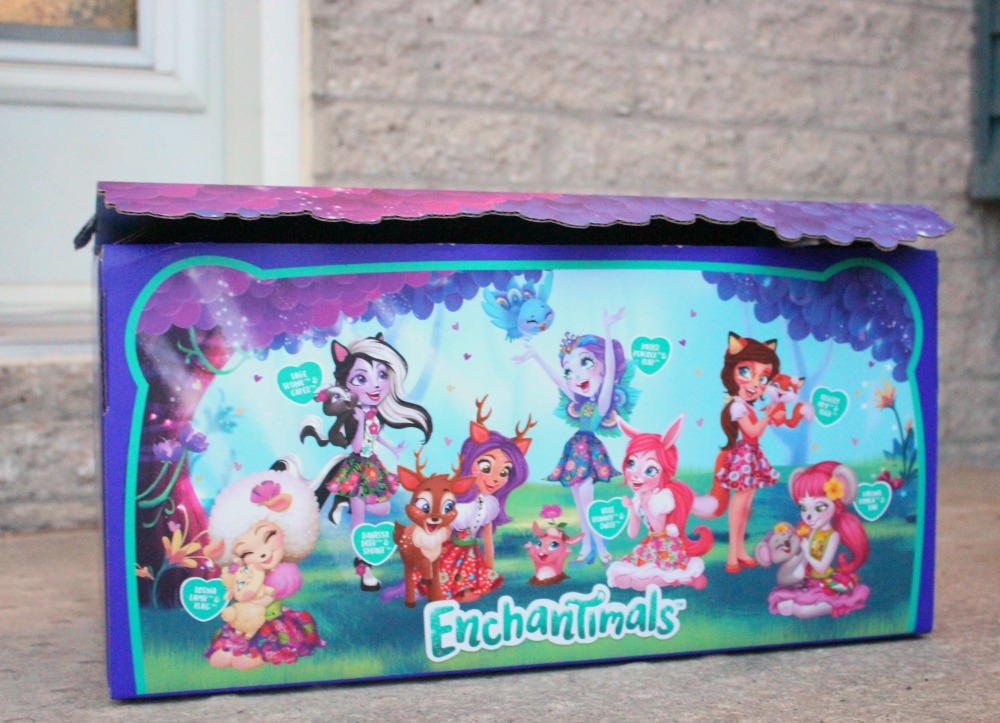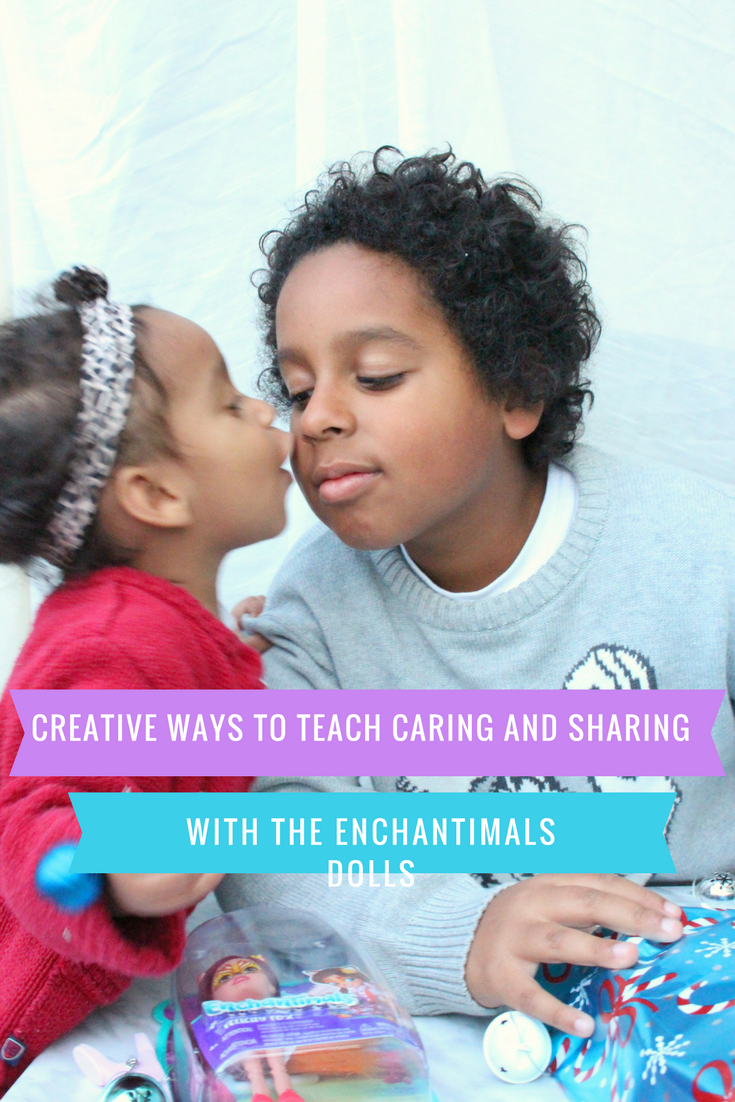 I hope these creative ways to teach caring and sharing are useful to you and your little ones.
Do you have a favorite Enchantimal?
Follow Enchantimals YouTube for fun videos featuring the Enchantimals Dolls and their friends.
Don't forget to subscribe so that you don't miss a thing!
Let's connect!
Twitter | Facebook | Instagram | Bloglovin