When I was a child, I was extremely picky about food. I'm sure that caused a lot of stress to my dad. However, there was always 2-3 things that I enjoyed eating. Mac & Cheese was top on that list. So when I was contacted by Italpasta to create a mac & cheese recipe using Canadian ingredients, I was all over it! Today I'm sharing a twist to one of my favorite childhood classic recipes: mac & cheese and topping it with some delicious Candian ingredients. Keep reading to learn how to create this delicious recipe.
Extra Cheesy Mac & Cheese Made With Canadian Ingredients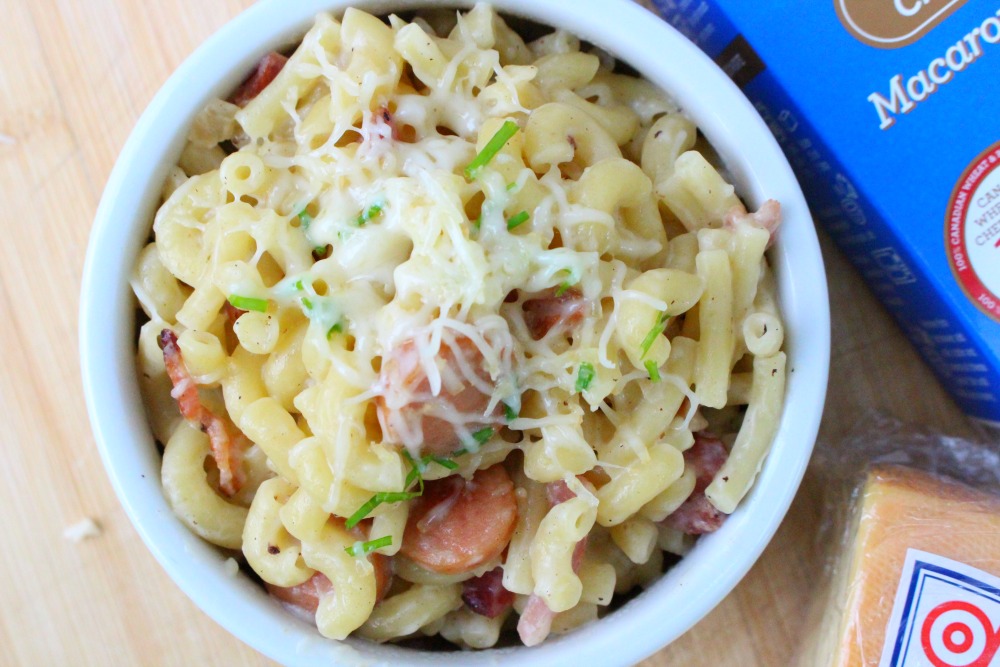 This post is in collaboration with Italpasta. Share your recipes using #YourCanadianMac (Read contest rules)
There's something so nostalgic about mac & cheese in a box + you don't have to be a kid to enjoy this classic. Although I wanted to keep this recipe 100% Canadian, I couldn't help it. I just HAD to add one of the few things I enjoyed in my mac & cheese when I was a child; weenies! Although optional, I feel that it made the recipe ten times more delicious and brought me back to those days when my sister and I used to make our own lunches.
Canadian ingredients?
The other day I asked my Facebook friends to share what they thought the MOST Canadian ingredients were. Maple syrup, Canadian cheese (OKA) and bacon were top on that list. I was able to get OKA cheese since we live just a few minutes away from the OKA cheese factory. Sadly, I didn't find any peameal bacon! So I made do with some old fashion styled bacon. Ham would have been good too in this recipe.
Ingredients
2 Box of Italpasta White Cheddar Maccoroni & Cheese
3-4 slices of Old Fashion Style Bacon (Maple Flavored)
1/2 cup finely chopped onions
1/2 cup of chopped weenies (optional – I like to boil them for a 5-10 minutes before using them in a dish)
Chopped Fresh dill (for garnish – got mine fresh out of our garden!)
OKA shredded cheese for topping
1/2 of half & half or 15% cream (can also use whole milk but I find that half & half makes it cheesier)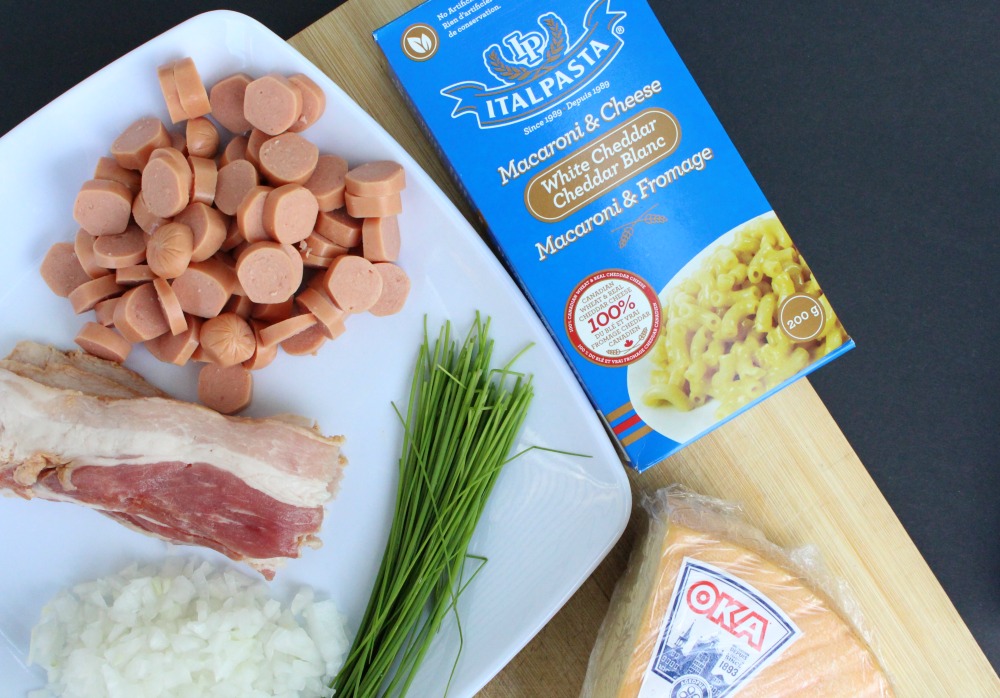 Directions:
Cook your Italpasta mac & cheese (follow cooking instructions found on the box) – set aside
Fry bacon until crispy – set aside
Sauté your onions using the same dish that you fried the bacon with until golden brown (not burnt!) – set aside
On Medium heat, pour your cooked pasta in a large pot, stir in the half & half stir well and the dry cheddar cheese mix. Stir it well – until the dry pasta is melted.
Add all the rest of your cooked ingredients into the pasta mixture and keep stirring until they are coated with the cheese and pasta (try not to drool all over the pot).
Serve HOT with some OKA cheese and fresh dill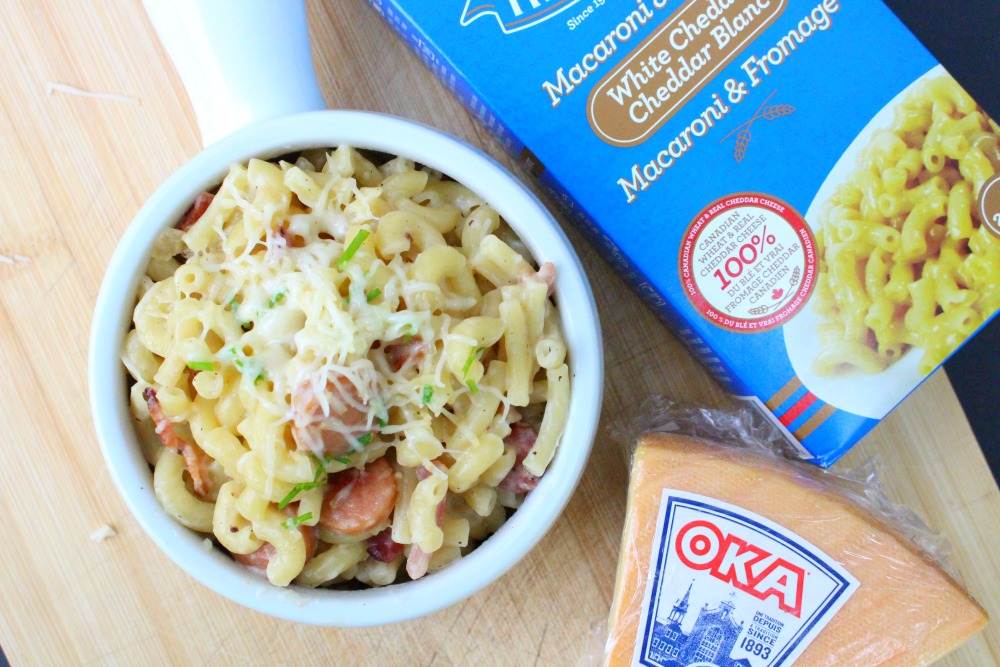 About Italpasta
Italpatas is made from 100% Canadian Wheat, real Canadian cheddar, and no artificial colours, flavours, or preservatives.
Italpasta is definitively a favorite of our family. My kids are picky-eaters (wonder where they get that from…) but mac and cheese is one thing I know they both love and enjoy. I was pleased when they both devoured everything on their plates.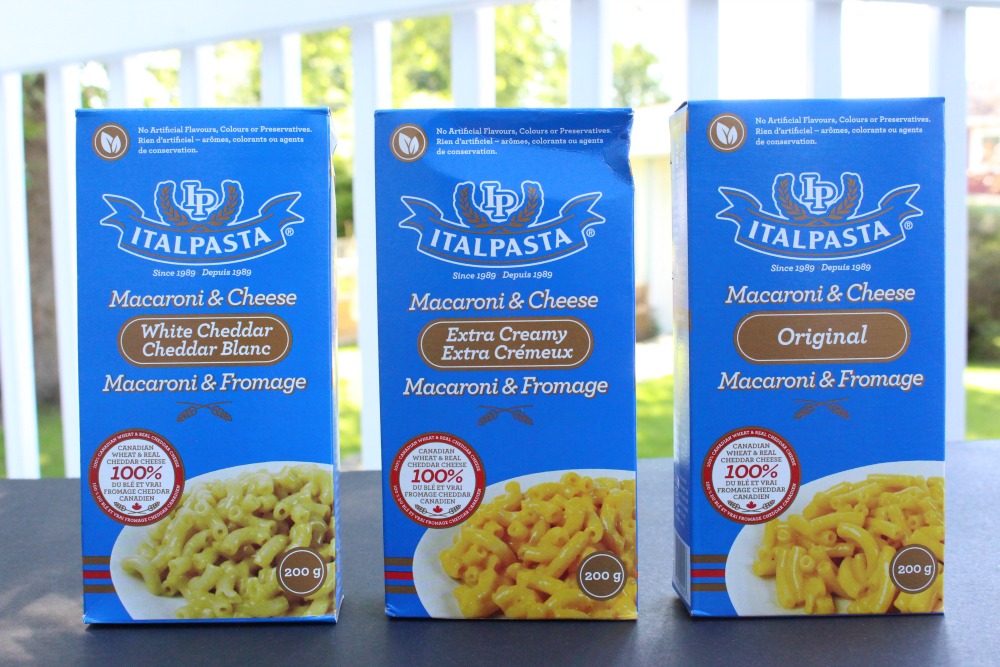 #YourCanadianMac Contest  
Share your mac & cheese recipes using Canadian ingredients. Tag them using #YourCanadianMac for a chance to win an Italpasta price pack. Contest ends on August 31st, 2017, 11:59 pm EST. For complete rules visit Italpasta on Facebook. You can also follow them on Twitter and Instagram.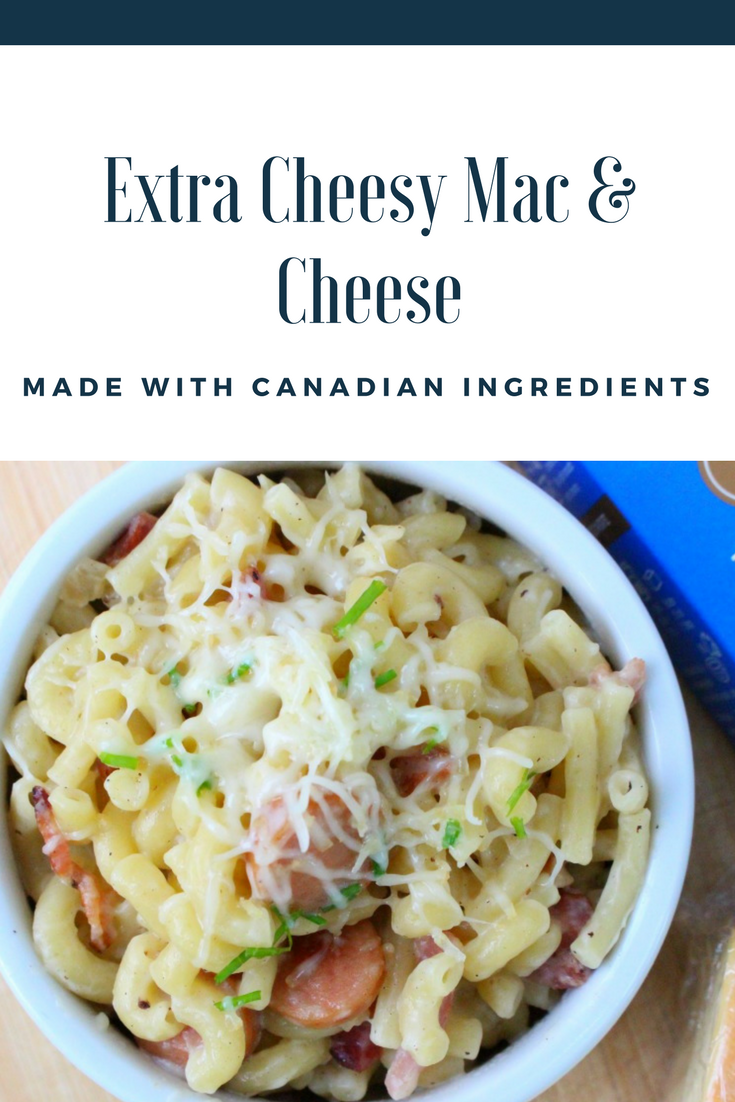 Hope you enjoyed this extra cheesy mac & cheese recipe I made using Canadian ingredients! Will you please share? Do you have a special childhood recipe that you still enjoy now as an adult? Love hearing from you guys!
Want more simple recipes?  Be sure to subscribe to my blog for an update of when a new post is live!
Let's connect!