For the past 5 years, we've been having family meals together every night. Last year, however, my son started taking karate lessons 4-5 times a week in the evenings. With our busy schedule, we no longer had our scheduled meal times as a family. This bummed me out a lot because I had always looked forward to that quality time as a family. With the family unit being rather busy with everyday tasks and routines, it may seem impossible to make time for family meals. The idea of whipping up a meal to enjoy together may sound stressful, but we have discovered a few easy ways to make it happen! Today I'm sharing a few things that we do in our home to make time for family meals despite our busy schedules.
How to Make Time for Family Meals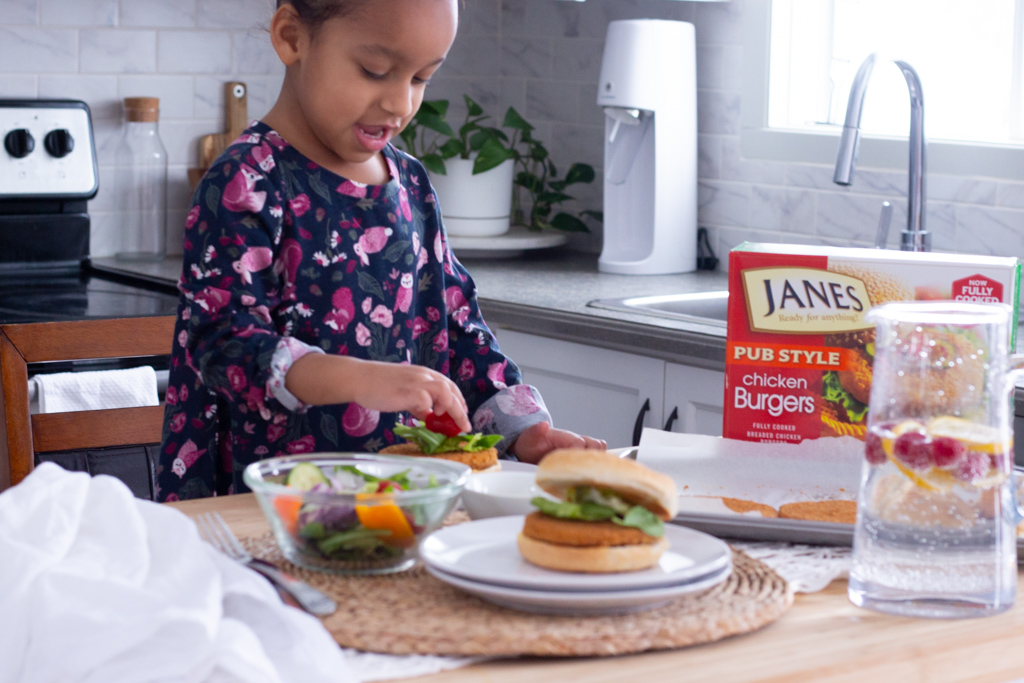 This is a sponsored post written by me on behalf of Janes Food. All opinions are 100% mine.
Schedule a Family Night
If you can't make time for family meals every day of the week, then try to opt for one weekly family night. This will be one night where everyone in the family clears their calendar to be ready to enjoy food together. Make it a rule that there are no exceptions, everyone in the family must join in for this once-per-week family night meal. Friday nights and the weekend work best for our family, given all of our schedules during the work/school week.
Meal Planning
I've talked about meal planning a lot on the blog and that's because it really works for us. Start doing meal prep during the weekends so that you have your family meals ready to toss in the oven for quick preparation during busy evenings. This will encourage you to eat healthier while enjoying a meal together as a family because it will reduce the amount of time involved in food prep.
Make mealtime fun and simple
Another way to make time for family meals is to make it fun and simple. I'm all for simplicity when it comes to cooking. Especially given our busy schedules. Sure, every once in a while I like to take my time and prepare meals that may require a bit more time (like this homemade spicy red lentil soup) but most of the time, I like to keep it simple and fun for the whole family. This is why we keep our freezer stocked with easy to grab meals like Janes Pub Style Chicken Burgers. Simply bake in a preheated 425 F oven for 18 minutes and voila! We each make our own burgers using our favorite toppings.
Janes Food has quite a selection of ready to make meal options that makes family meals a breeze when on a busy schedule. Bonus points, they are absolutely delicious and the kids eat it up!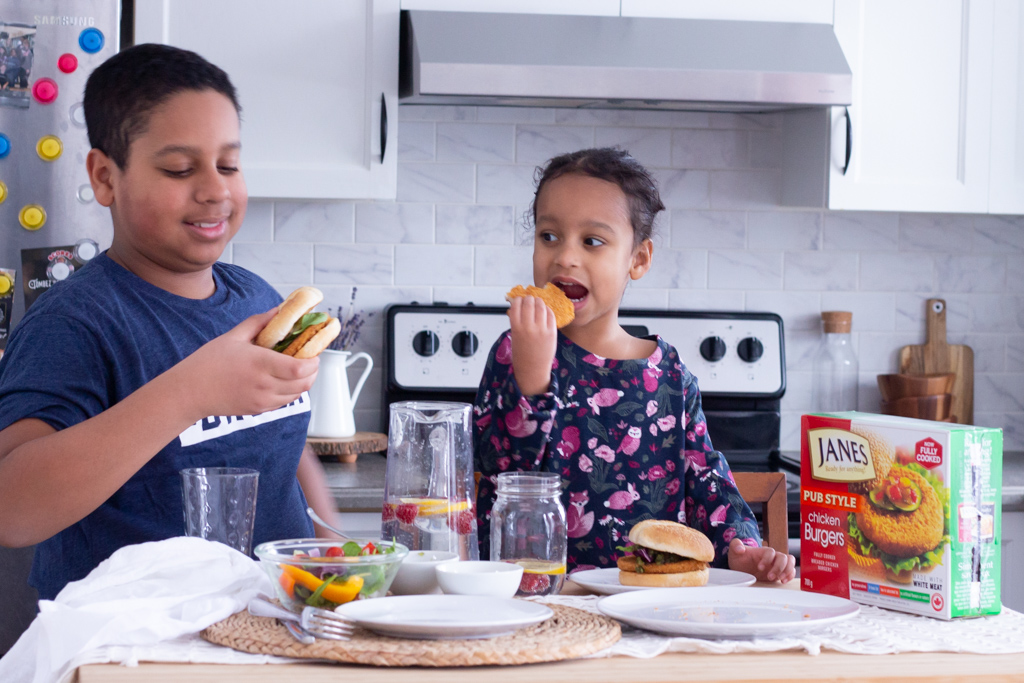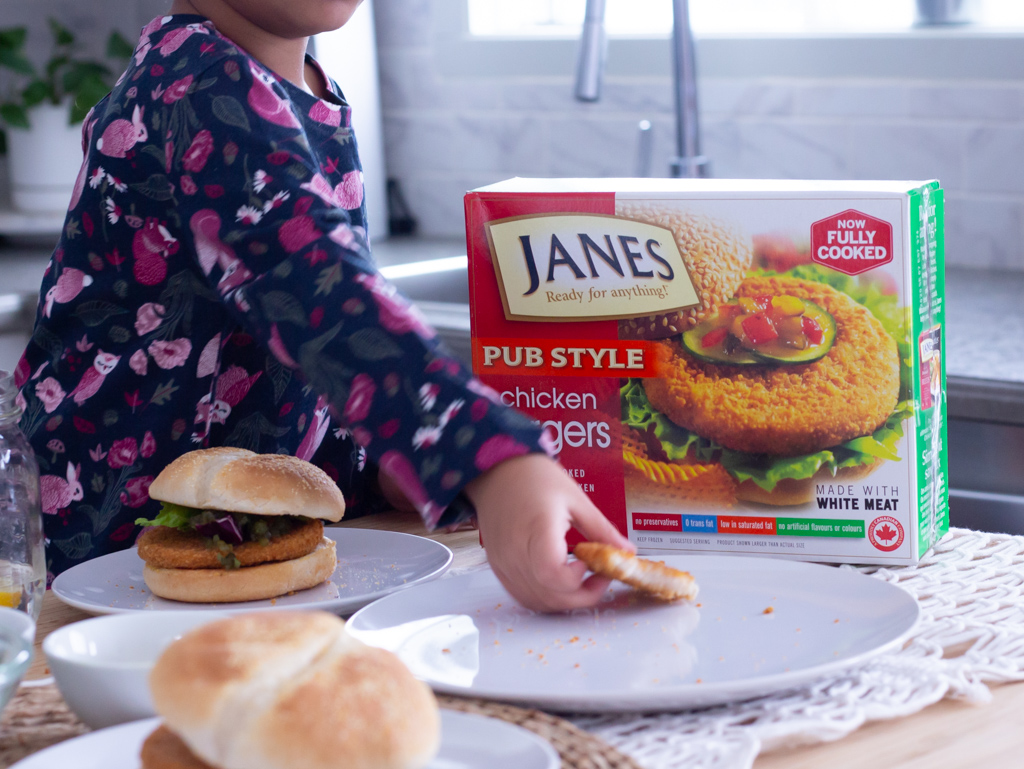 About Janes Food
Janes produces high quality products in CFIA (Canadian Food Inspection Agency) approved manufacturing facilities located in the Greater Toronto area. Using only the finest ingredients, Janes makes products to guarantee the best quality. We understand that Canadian families want quick and easy meal solutions for any occasion and we're proud to say that with Janes, you are ready for anything!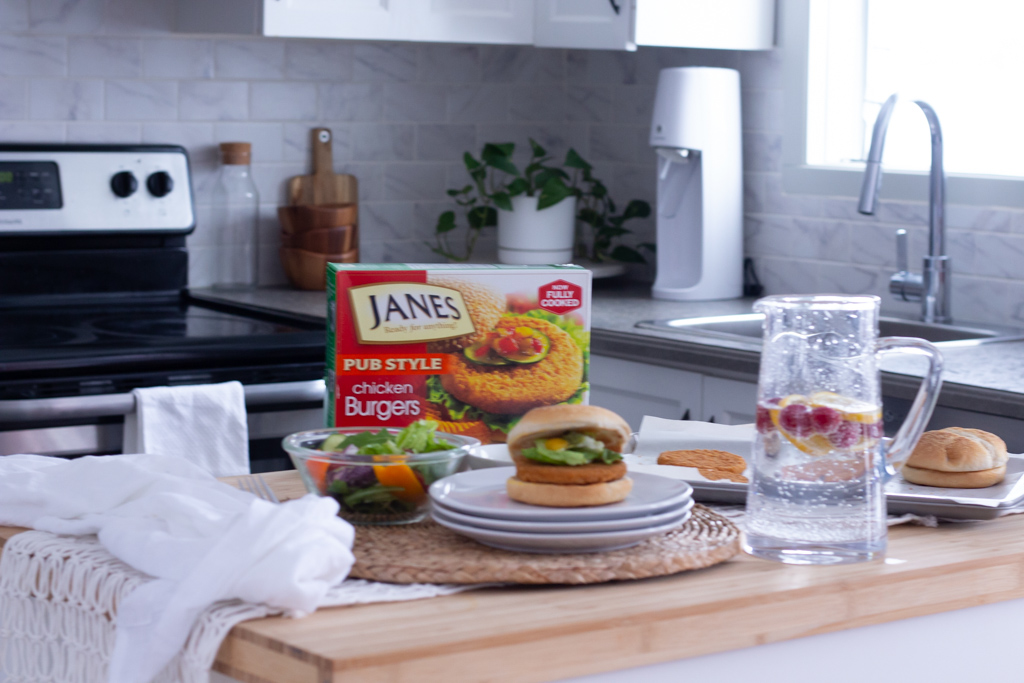 Make it a Priority
Lastly, the best way to make time for family meals is to remain focused on how important this mealtime will be for your entire family. Hold a family meeting to discuss which meal of the day is best, and commit to enjoying at least one sit-down family meal together per day!
PIN IT!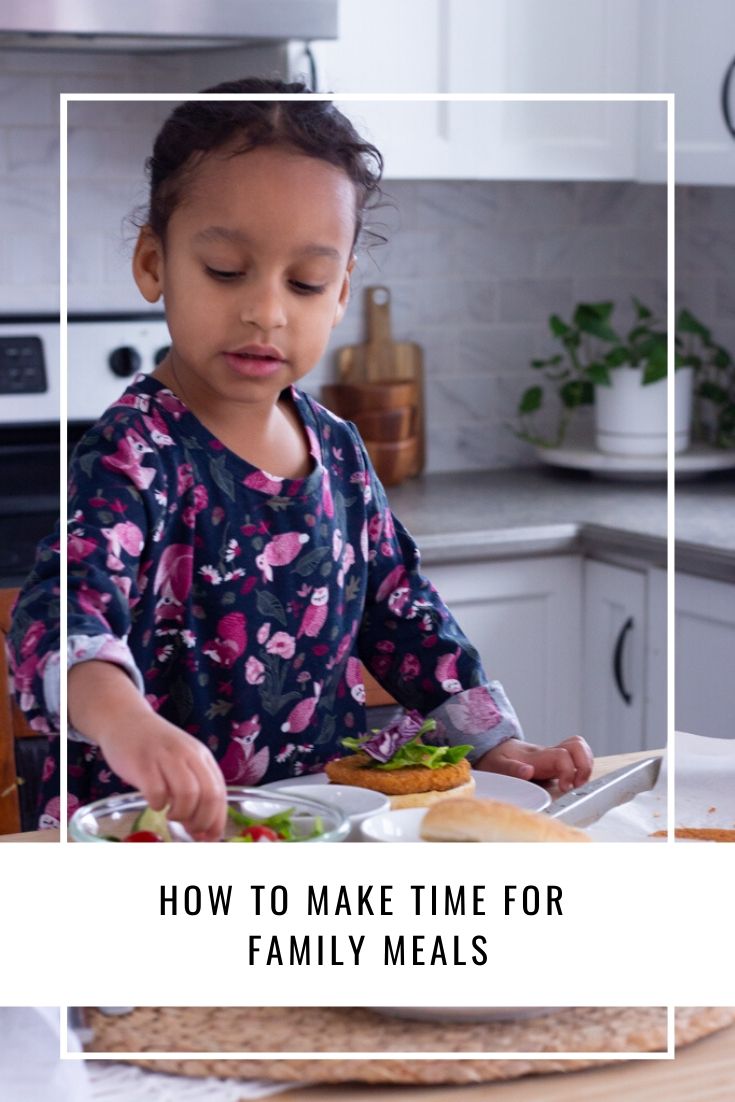 Spending meal time together will encourage more quality family time and strengthen your bond as a family unit. The conversations that will happen during family mealtime will be remembered for years to come. I hope you'll use my tips on how to make time for family meals as a starting point to start enjoying one meal a day with your loved ones
Be sure to subscribe to my blog for an update when a new post is live!
Let's connect!