Hello, loves and happy Sunday to you all. Although I spent pretty much all weekend doing laundry, it was the most relaxing weekend I've had in a while. I actually went to bed before  2 am on Friday night AND Saturday night! That never happens!! lol
Enjoying A Relaxing Weekend With The Family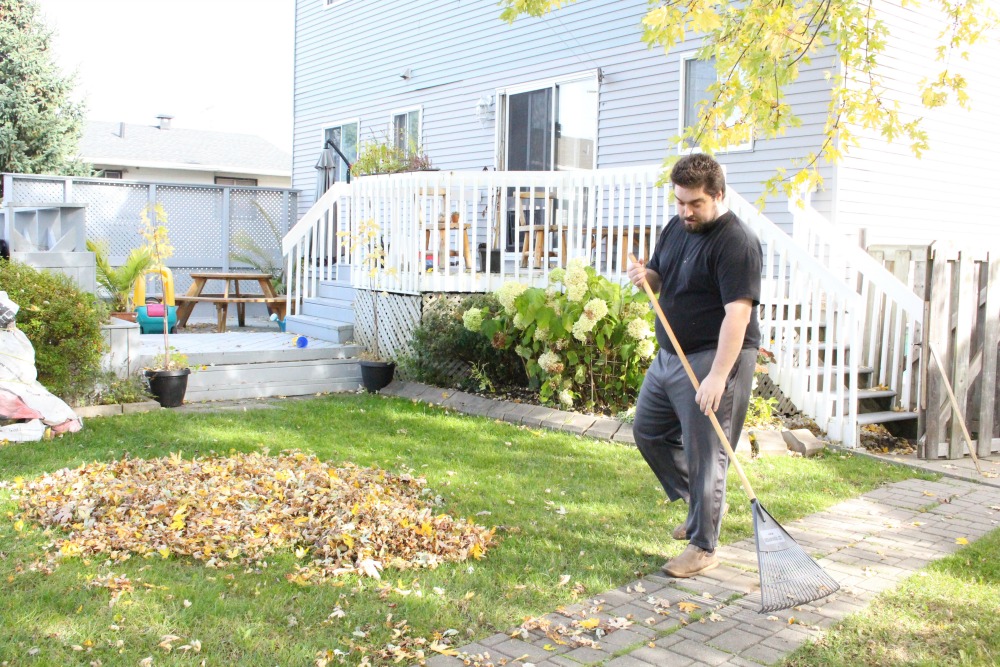 This weekend I made carrot soup using carrots fresh from our garden. Watched the kids playing in the leaves and captured some lovely pictures. I also finished the seasoned 12 of Supernatural and started watching the season finale of The Vampire Diaries (my guilty pleasure).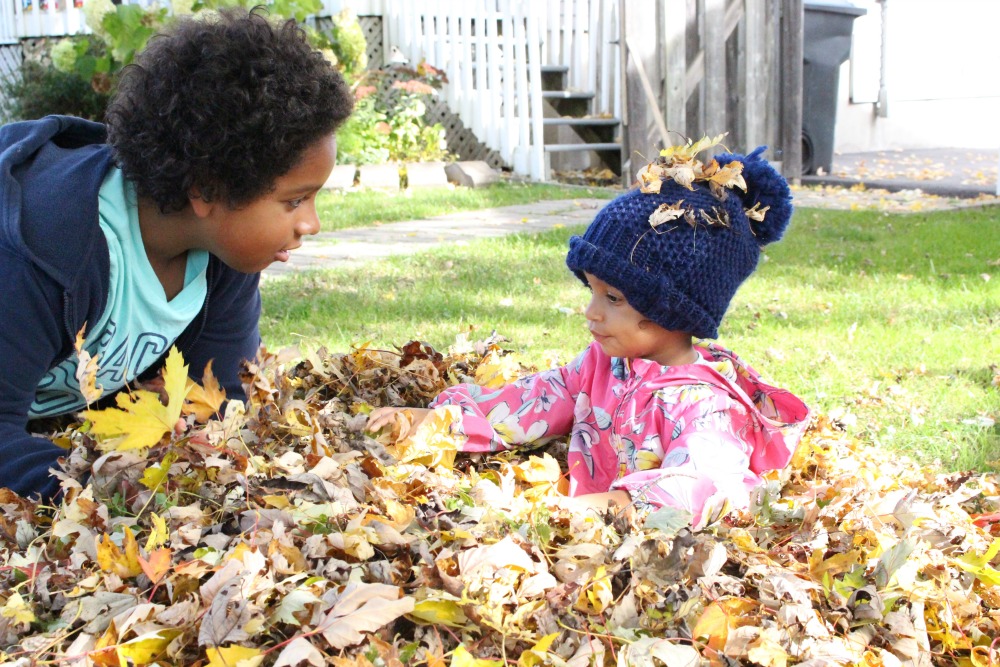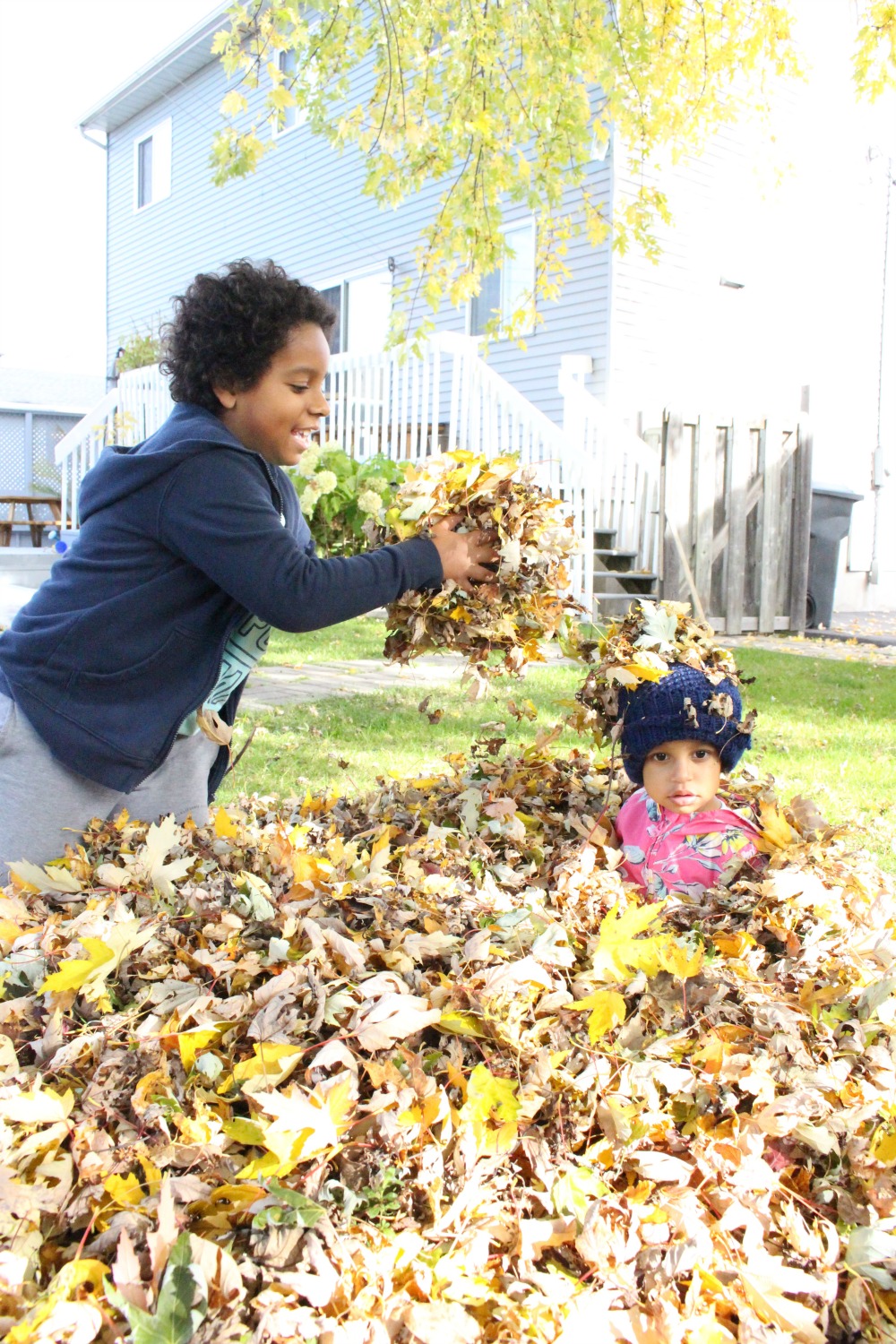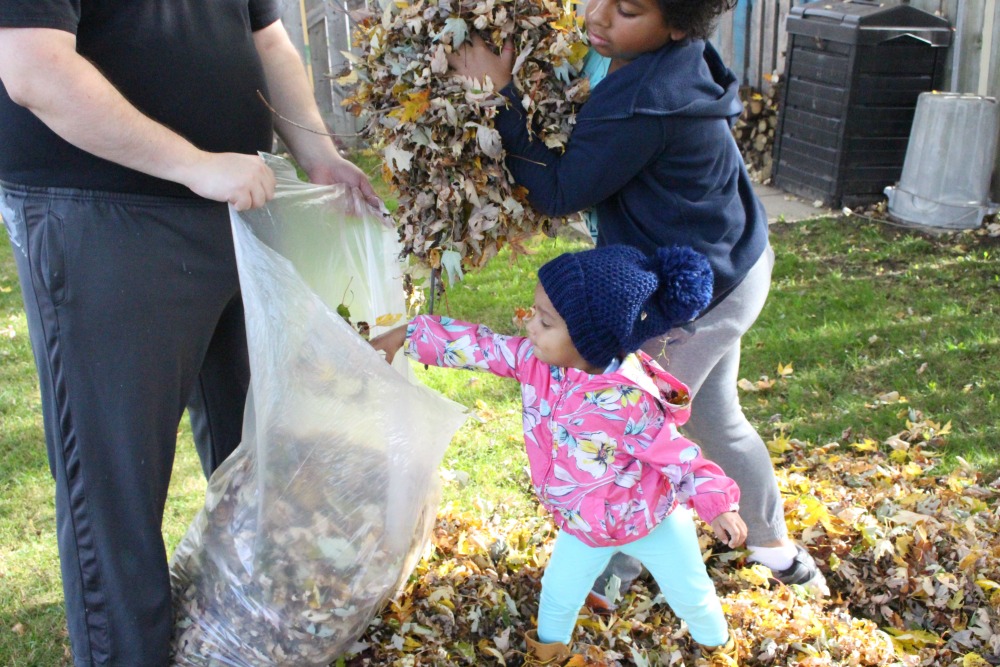 When the kids were done playing in the pile of leaves, the kids helped Papa with the cleaning (while I snapped pictures, of course! lol). After that, Uncle Rene and Grandma "with the white hair" came over for Sunday supper. They got to taste my delicious carrot soup and of both loved it! I will be sure to share the recipe on the blog soon.
I love relaxing weekends such as this. What did you do this weekend?
Don't forget to subscribe so that you don't miss a thing!
Let's connect!