I hope you lovelies are having a wonderful summer so far! We've been getting some pretty awesome weather up here.
Last week I took my Little Man out for a walk. More like an adventure! We had a plan! Ice cream and the library! In no particular order. We planned on exploring the neighborhood.
Figured we would walk and which ever showed up first wins!
After 20 minutes of walking in the hot sun, though, I was ready to call it quits, and so was the Little Man. Just as we were getting ready to turn back around, the sweet smell of hot chocolate fudge hit our noses. We seriously sighed "chocolate" at the same time.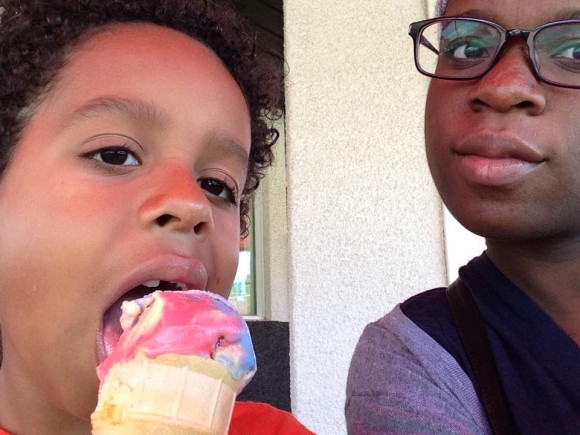 Our rewards for our long journey!
After devouring our ice creams, we figured our walk was as successful as it was going to be and decided we would head back home. But just as we were about to do that. I looked to my left and Lo and behold, the local library! Right across from the ice cream place! How cool is that?!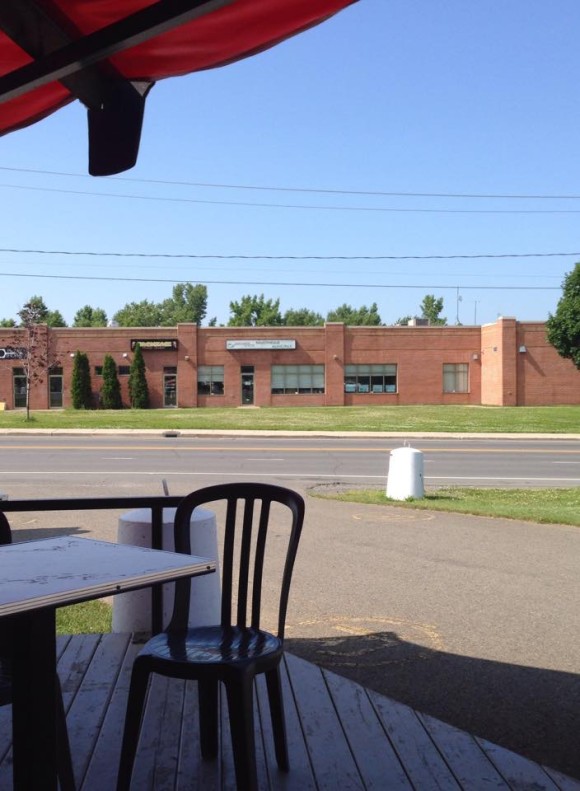 So we got our library cards, picked up a few books, and since we had money left from our 20$ budget, we got some Tim Hortons.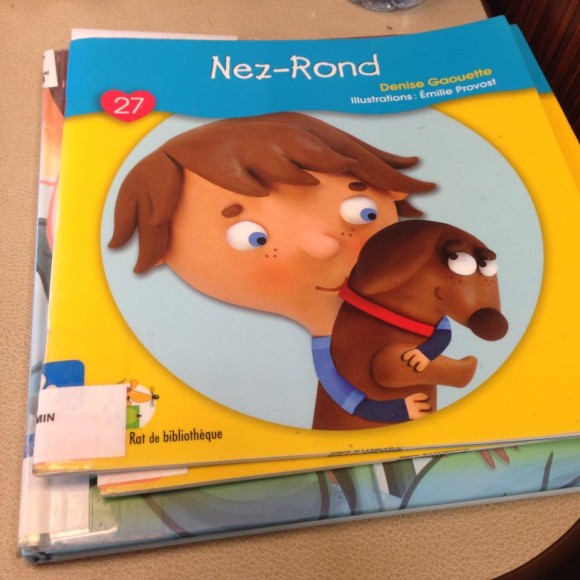 French books to practice this summer!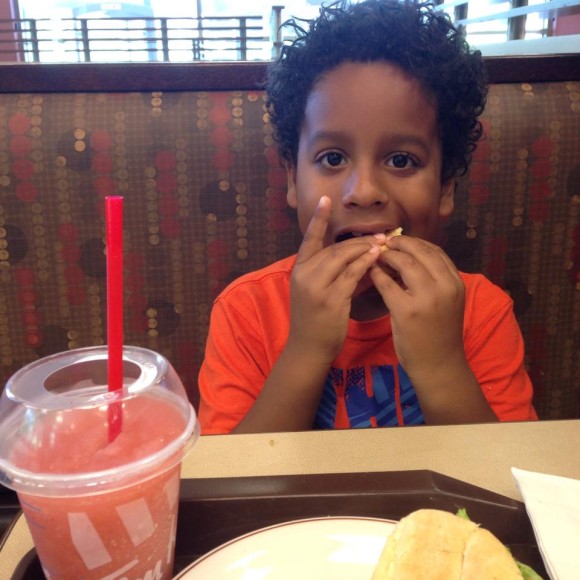 Chowing down on some Tims
So our little exploring adventure was a success! Walking back home was a pain in the butt, though! Thinking the next time around, we will take out bikes!
How are you taking advantage of the beautiful weather in your area? I love hearing from you guys! I plan on doing a lot more post of our adventures in the future so be sure to subscribe to that you don't miss a post!