Before you say anything, yes, I am well aware that it's -8 degree here (in QC). But it's also the last day of spring break and my son if suffering from cabin fever from being stuck inside all week. He's been begging for us to make ice cream since Christmas (when we got the Hamilton Beach ice cream machine). Since I had all the ingredients, I figured, why not!? We ended up making this easy homemade Oreo ice cream recipe! Keep reading because I have some tips for you if you plan on getting the Hamilton Beach ice cream machine.
Easy Homemade Oreo Ice Cream Recipe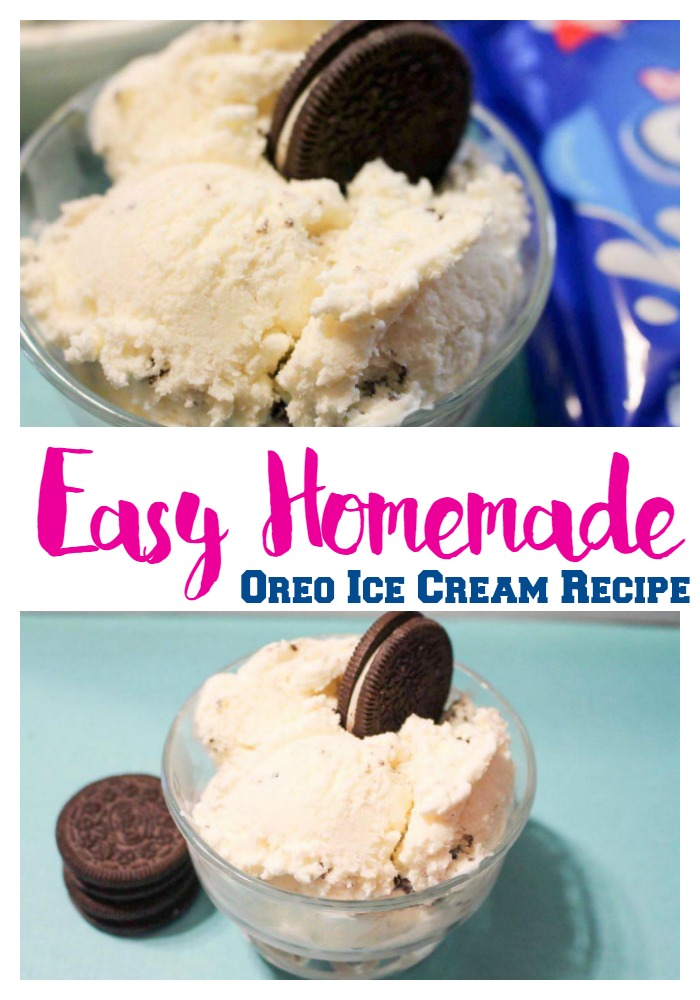 ***Critical step if you are using the Hamilton Beach ice cream machine!!!
Read the instructions!! Like, for reals! LOL, Initially we had planned on making ice cream on Wednesday when the Little Man had a play date. Got the kids all excited then I take the instructions out and what do you know? Step 1 requires the bowl to be placed in the freezer for at least 8 to 9 hours!!! Try telling this to 3 excited kids! They were disappointed, but I made up for it by baking cookies for them! Win!
Disclaimer: The instruction manual had a few recipes, and we made the easy Vanilla Ice Cream and just cut it in half. Honestly, I just didn't know how it was going to turn out, and I didn't want to waste my precious half 'n half (that use in my coffee). The instructions also say not to use more than 4 cups of mixture in the ice cream maker at a time.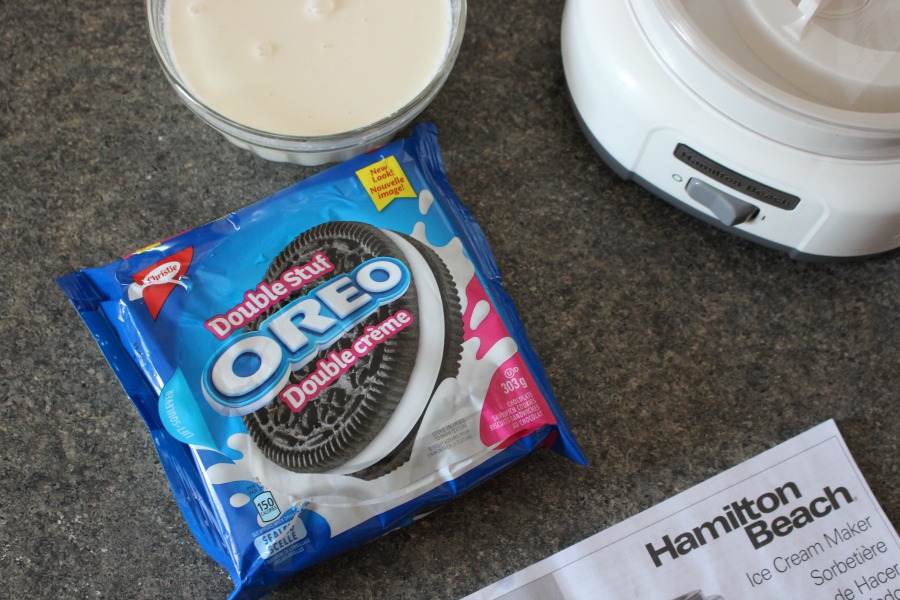 Ingredients
1 cup of half and half
1/2 cup of heavy whipping cream
One teaspoon of vanilla extract
1/2 of sugar
1/2 cup of crushed Oreo cookies
Directions
In a large bowl, mix all the ingredients and let it chill (10-15 minutes). After you've assembled your ice cream machine, turn it ON and pour your chilled mixture through the cover opening of your machine. Let it do its thing and when you see the ice cream is getting firm enough you can add your crushed Oreo cookies to the ice cream. Stir it and Voila!
*The instructions do say that the ice cream will be ready in 20-40 minutes, but ours was ready in exactly 20 minutes.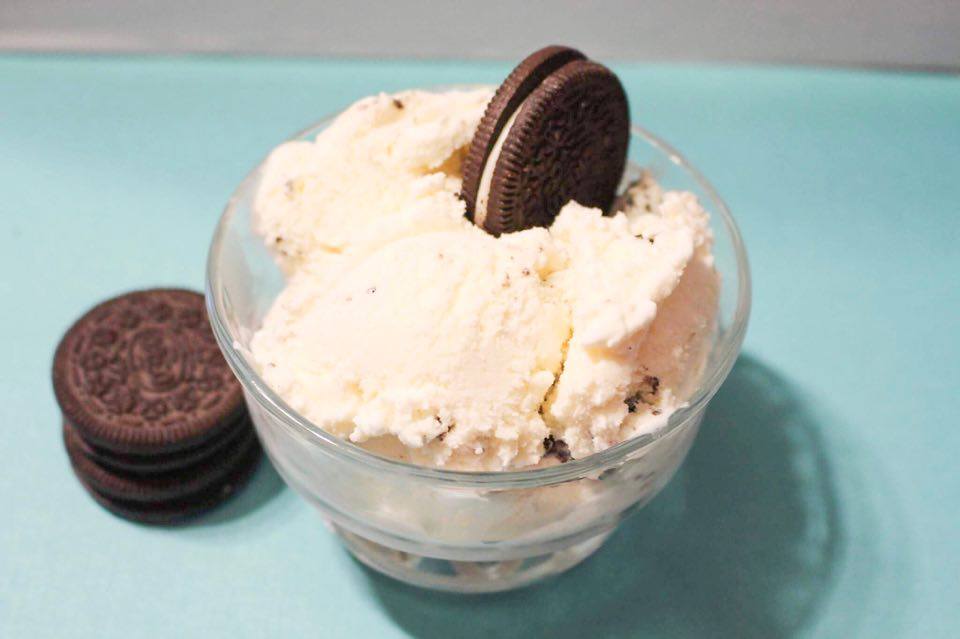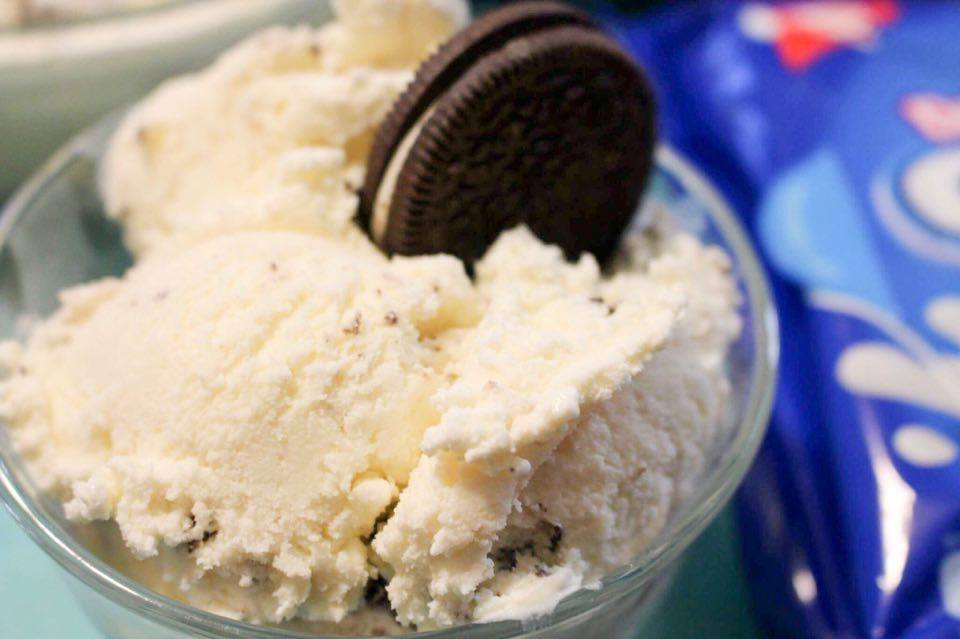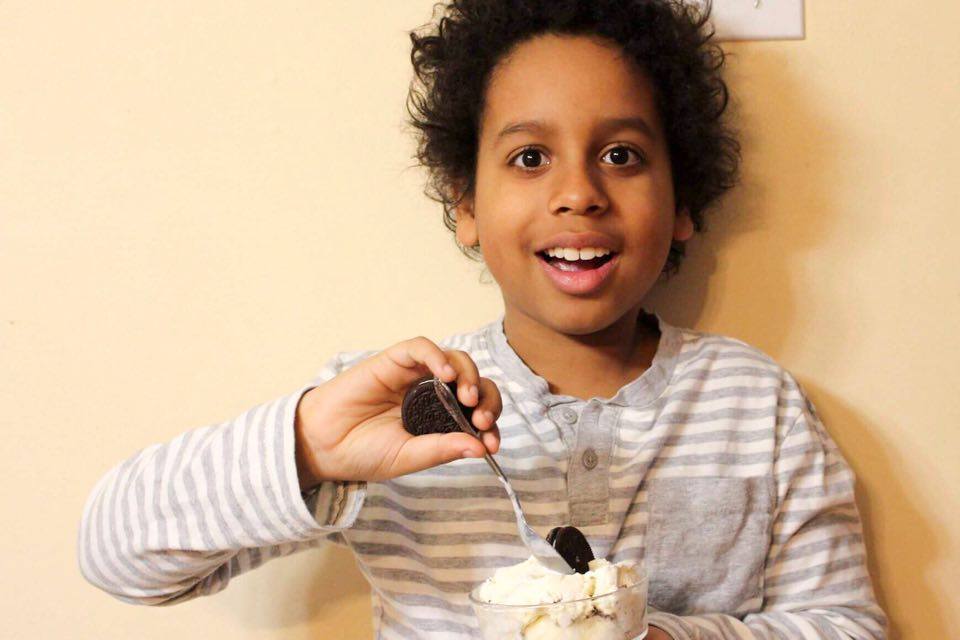 As you can see, the Little Man was very happy about his homemade Oreo ice cream!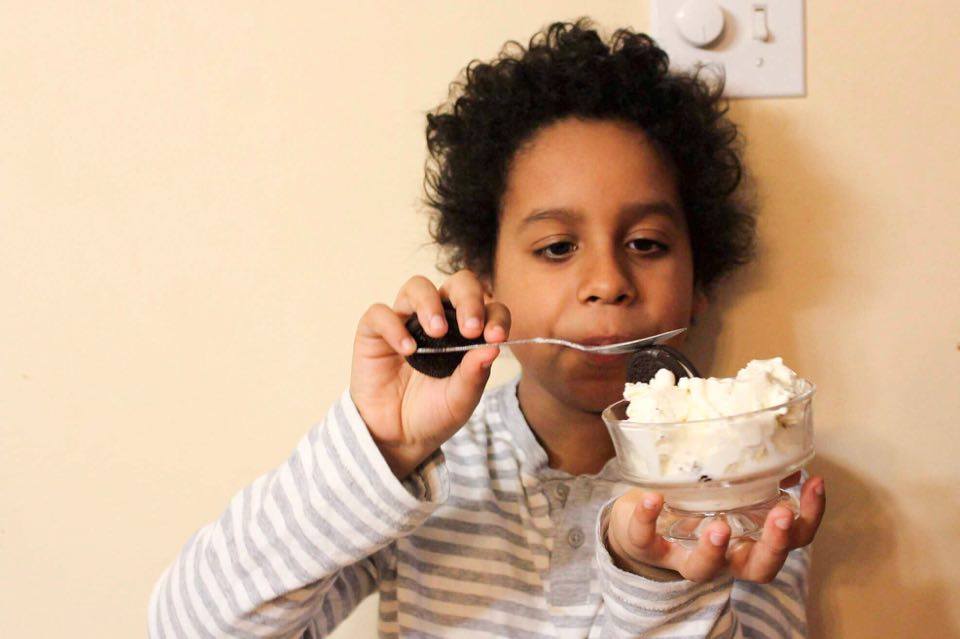 Hope you enjoyed this easy recipe! Don't have an ice cream machine? I have a strawberry ice cream recipe that doesn't require a machine!! Check it out HERE.
What's your favorite ice cream flavor? I'm a vanilla kind of girl but Pistachio ice cream is my weakness. I'll have to make some and share the recipe with you guys soon. Yum!
Don't forget to
Subscribe
for more delicious recipes!
Let's connect!