Hi loves! Today's post is going to be a super easy DIY! Why? Because DIYs are FUN! Also, it's only day 3 of NaBloPoMo, and I'm don't know if I can do it!! To stay motivated, I wanted to share a simple post! Plus it helps that I already had the pictures for it lol What's also great about this DIY is that you probably have everything you need to make these pastel cork coasters.
Easy DIY Pastel Cork Coasters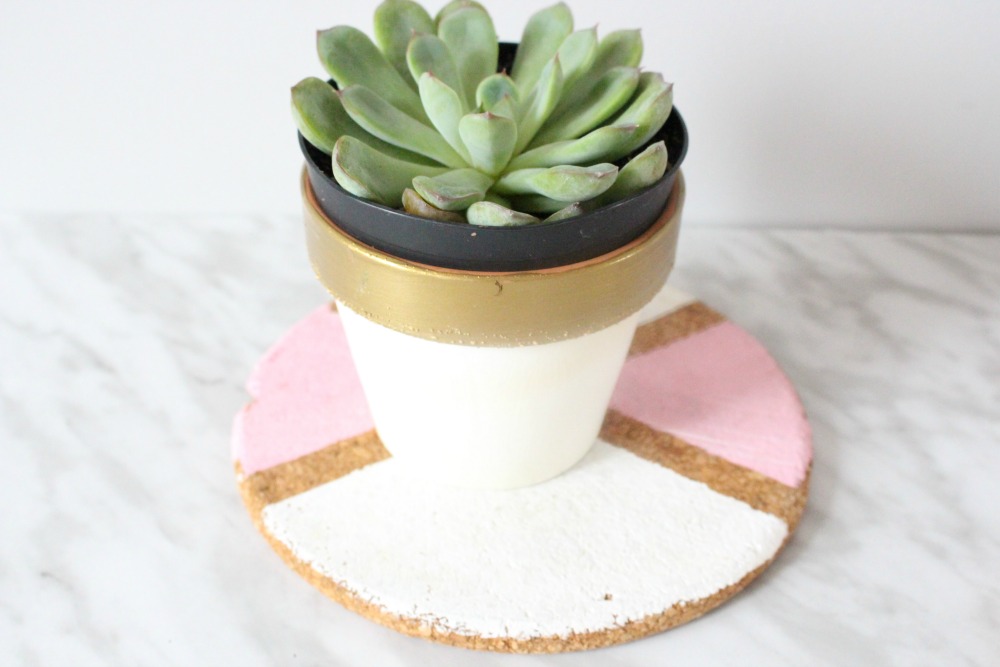 What you need
Pastel Acrylic Paint. Whichever colors you want. (I did mine pastel pink & white)
Tape
Brush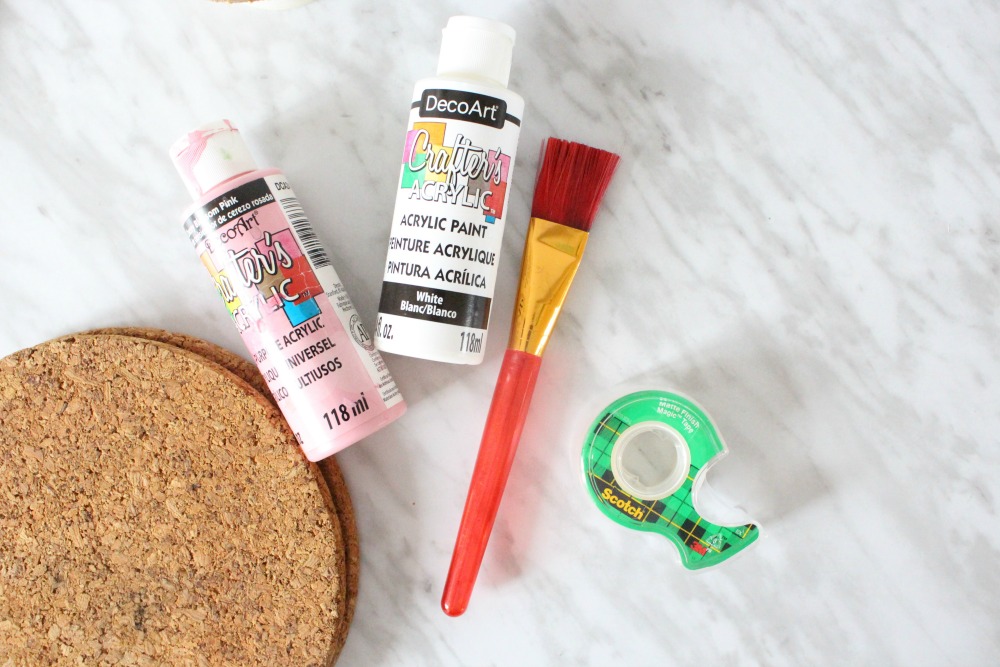 Steps
Use the tape to make any geometric shapes you want.
Paint the non-taped areas with the colors of your choice.
Once the paint is dry, remove the tape.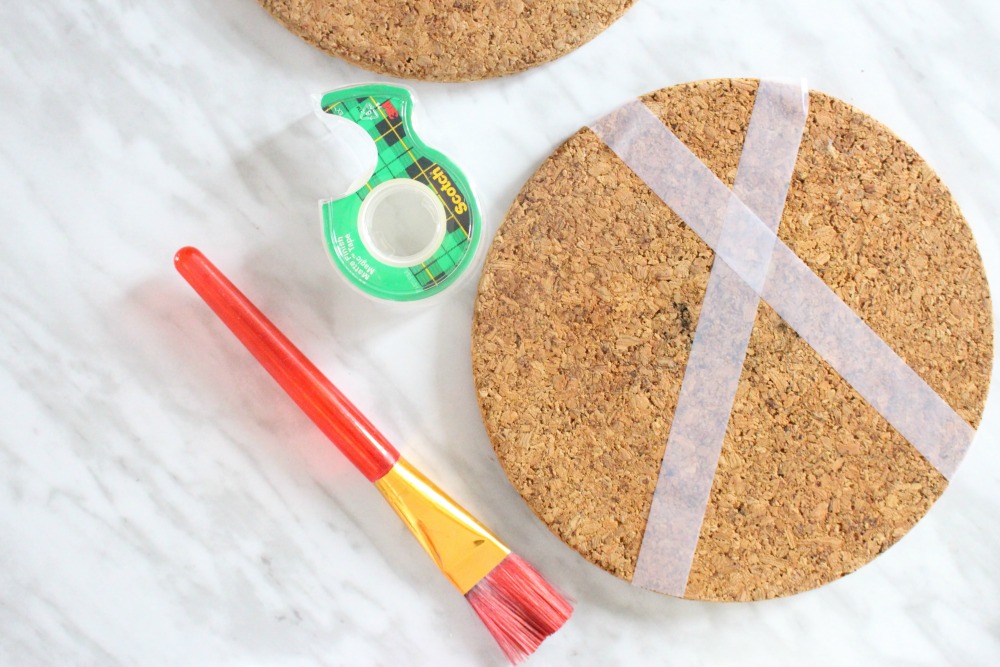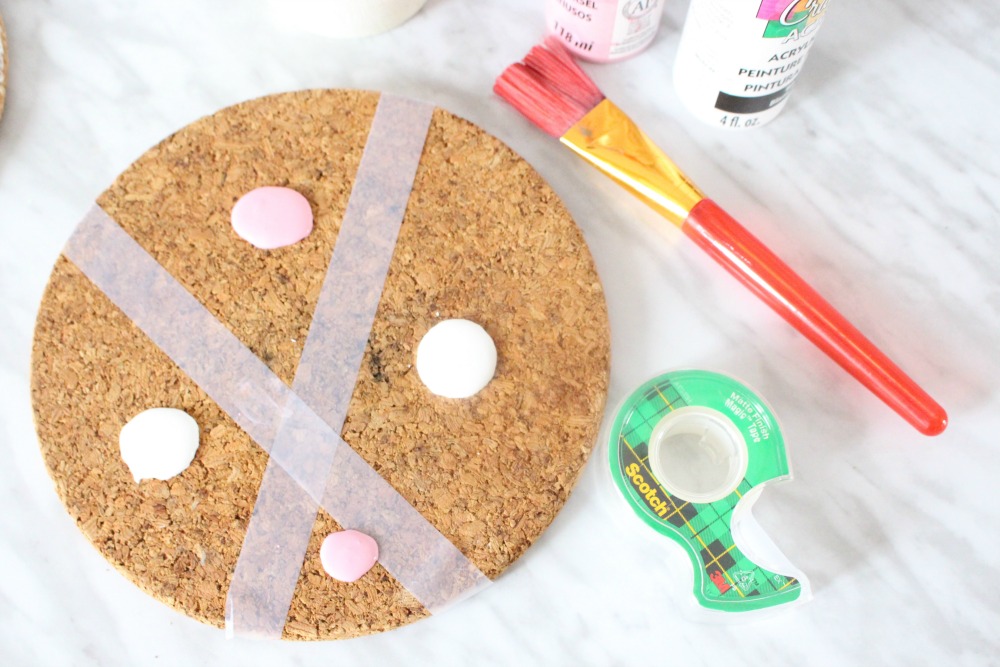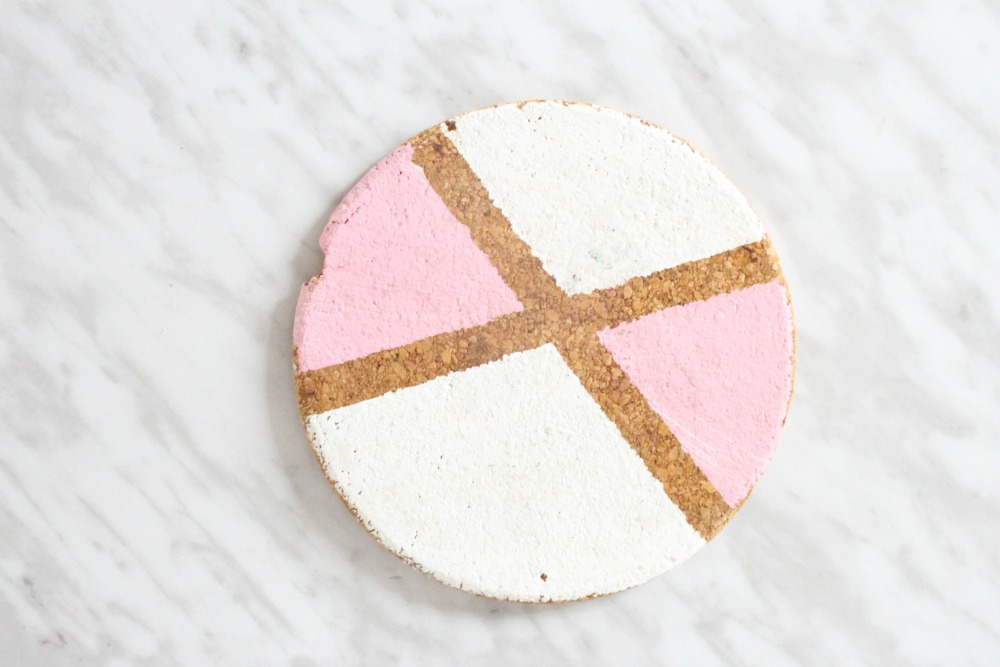 You now have the cutest AND easiest pastel cork coasters! I use mine under my succulents, but they are cute enough to hang up on the wall.
You can also do a few smaller cork coasters and give them out as Christmas presents!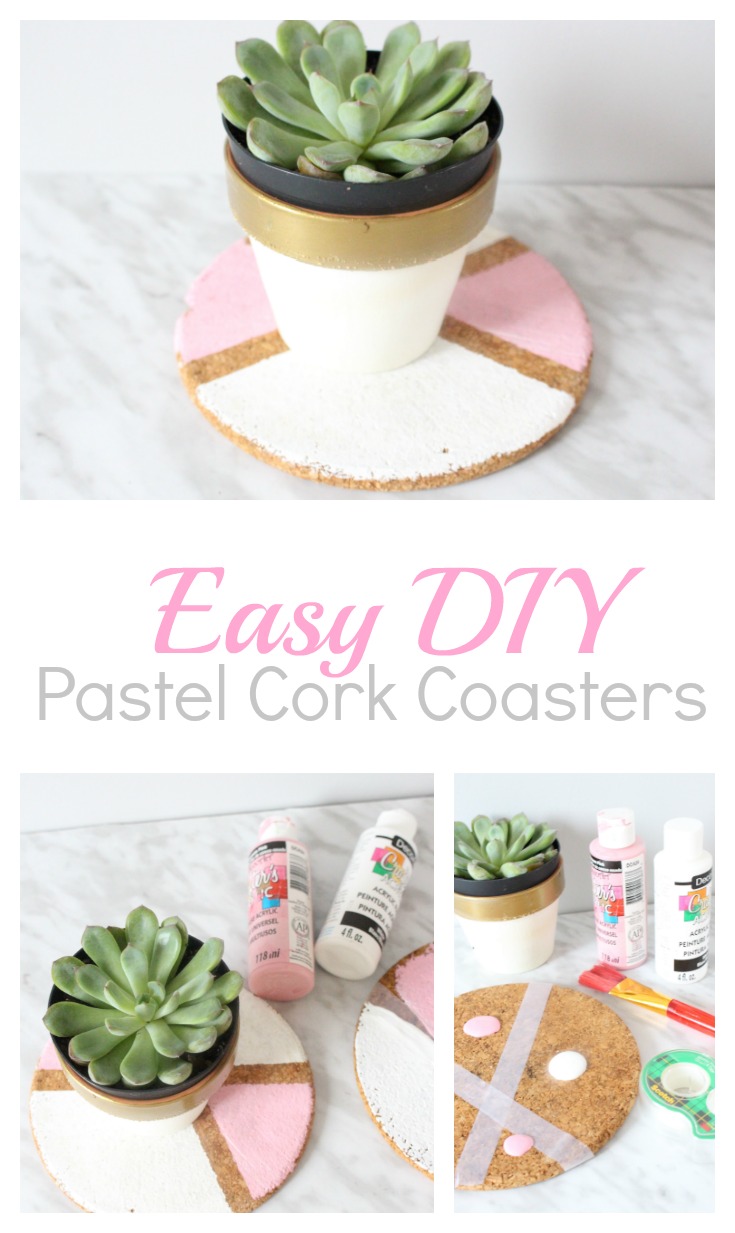 Hope you found this easy DIY fun! Let me know if you end up making them. See you guys again soon!
Subscribe to my blog for updates.
Let's connect!
Twitter | Facebook | Instagram | Bloglovin
Are you doing NaBloPoMo this year? Be sure to share your blog post with the hashtag #NaBloPoMo so that I can check out your posts!  Need blog ideas? I wrote 50!! Check them out HERE.