Thank you First Alert for sponsoring this post. October is Fire Prevention Month! Help ensure your home and family are protected by installing smoke & carbon monoxide alarms!
This year, my daughter turned 5 years old and I felt it was the perfect time to talk about all things related to fire safety. This is something so important, yet many people forget to discuss it. Keep reading to learn some tips on how to make a family emergency preparedness plan in case of a fire.
How to Make a Family Emergency Preparedness Plan in Case of a Fire | First Alert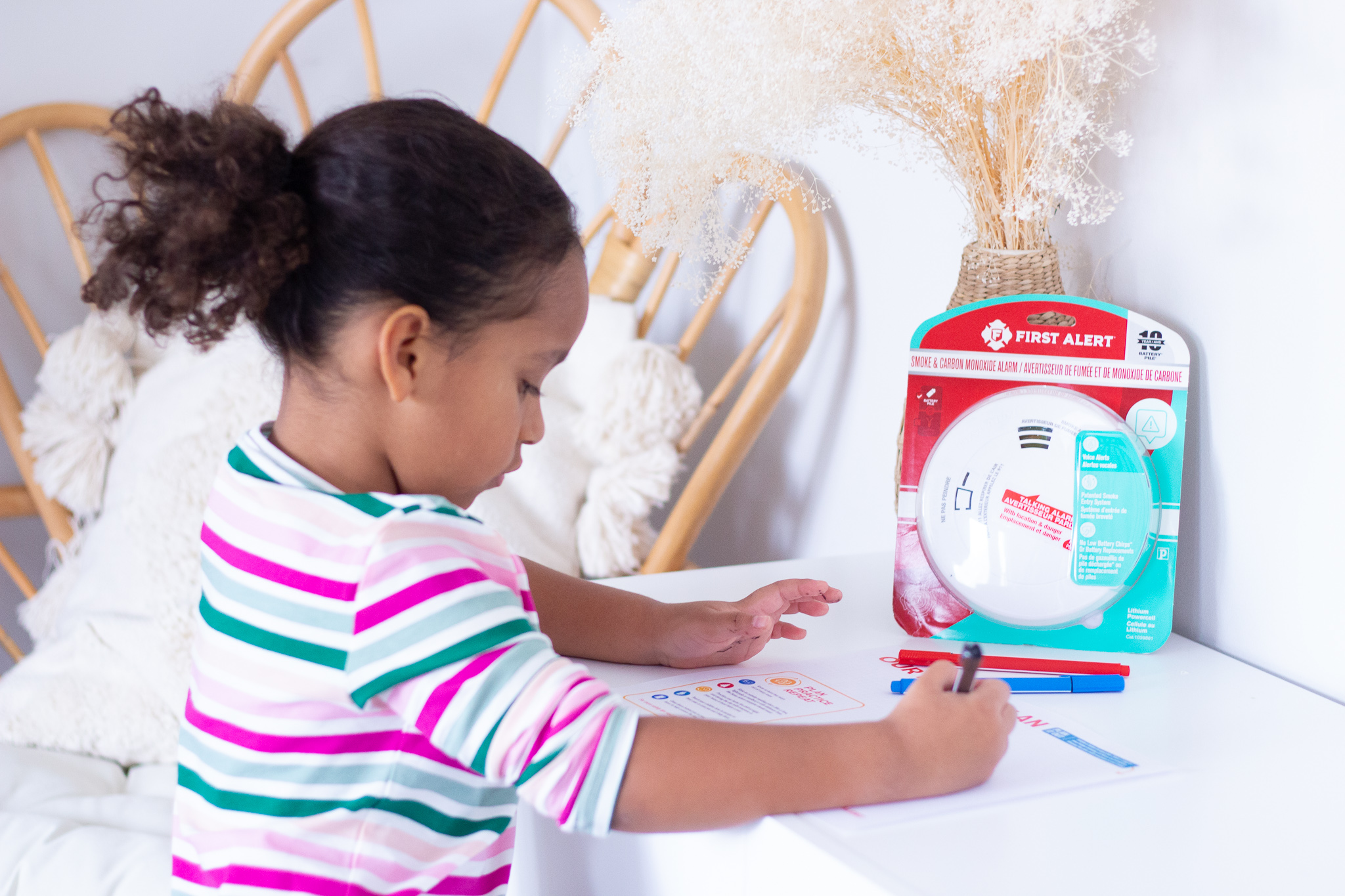 You must work together to make a family emergency preparedness plan in case of a fire. There are some things to think about and ways you can go about making this plan, below are my tips to get started.
Make an Escape Plan
Whenever you visit a hotel room there is a map on the backside of the door that shows you the closest exits and where to exit in case of an emergency. You need to create a map of your home and local neighborhood that mimics this concept. Put X's on the emergency exit points and a large circle on the area where your family will meet outside a safe distance from your home during a fire. Review the map with your kids so that everyone understands how to read the map and tape it to the wall in each family member's bedroom. I worked on this with my daughter and had her draw her room (she loves to draw). You can download the template here so that you can make a map as well.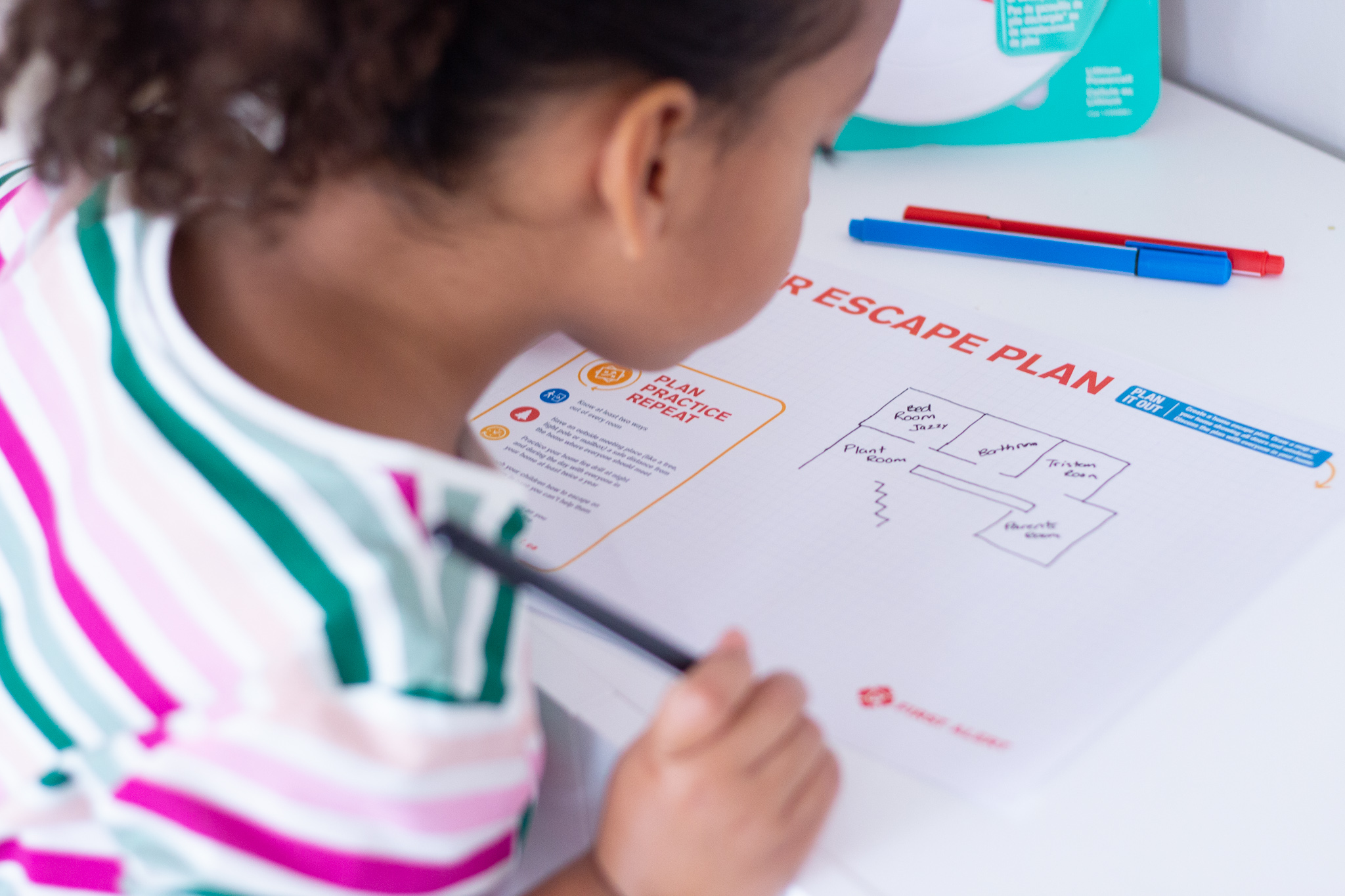 Check and Install Smoke & Carbon Monoxide Alarms
October is Fire Prevention Month which is the perfect time to check that all of your smoke and carbon monoxide alarms in the home are working properly. We did that by going through the alarms that we already have installed and tested that they were working and that we also changed the batteries. Next, we installed our First Alert's 10-Year Sealed Battery Combination Alarm with Voice and Location Technology. I had no idea that smoke and carbon monoxide (CO) alarms should be installed on every level and in every bedroom of our home. I also did not know that you should replace the alarms at least every 10 years. This alarm will tell you the type and location of danger in your home, making it easy to follow your emergency escape plan.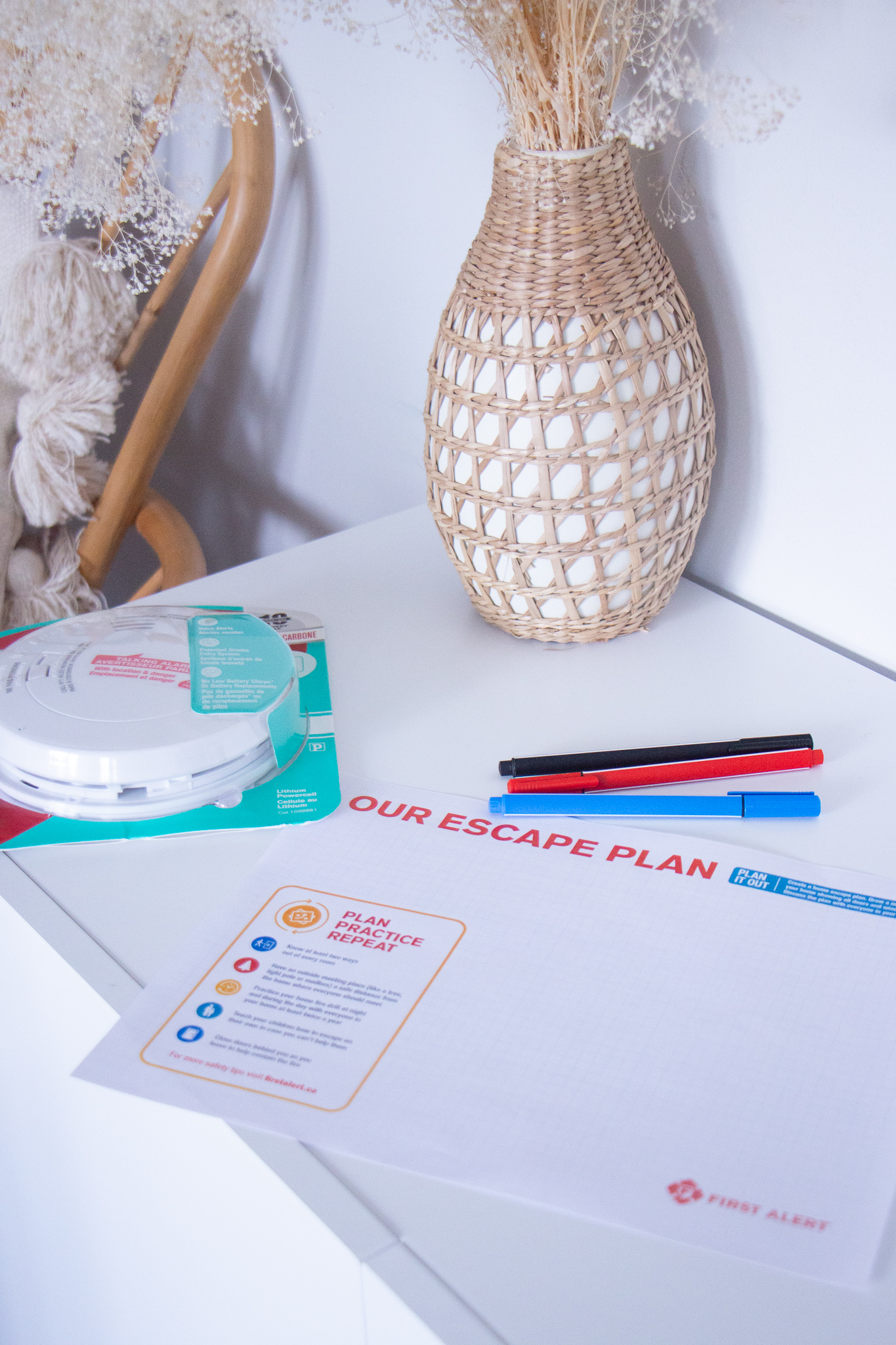 Practice Your Plan
Now that you have confirmed that all smoke and carbon monoxide alarms s are in good working order, and created a fire safety emergency escape plan, it's time to practice your plan. Having a fire drill every month or two will ensure your kids understand what they need to do if your house catches fire. Have the kids practice exiting the home in the various exits so that you know they're able to use each exit. Adjust the plan based on any issues that arise during practice fire drills so you can feel confident the family is fully prepared.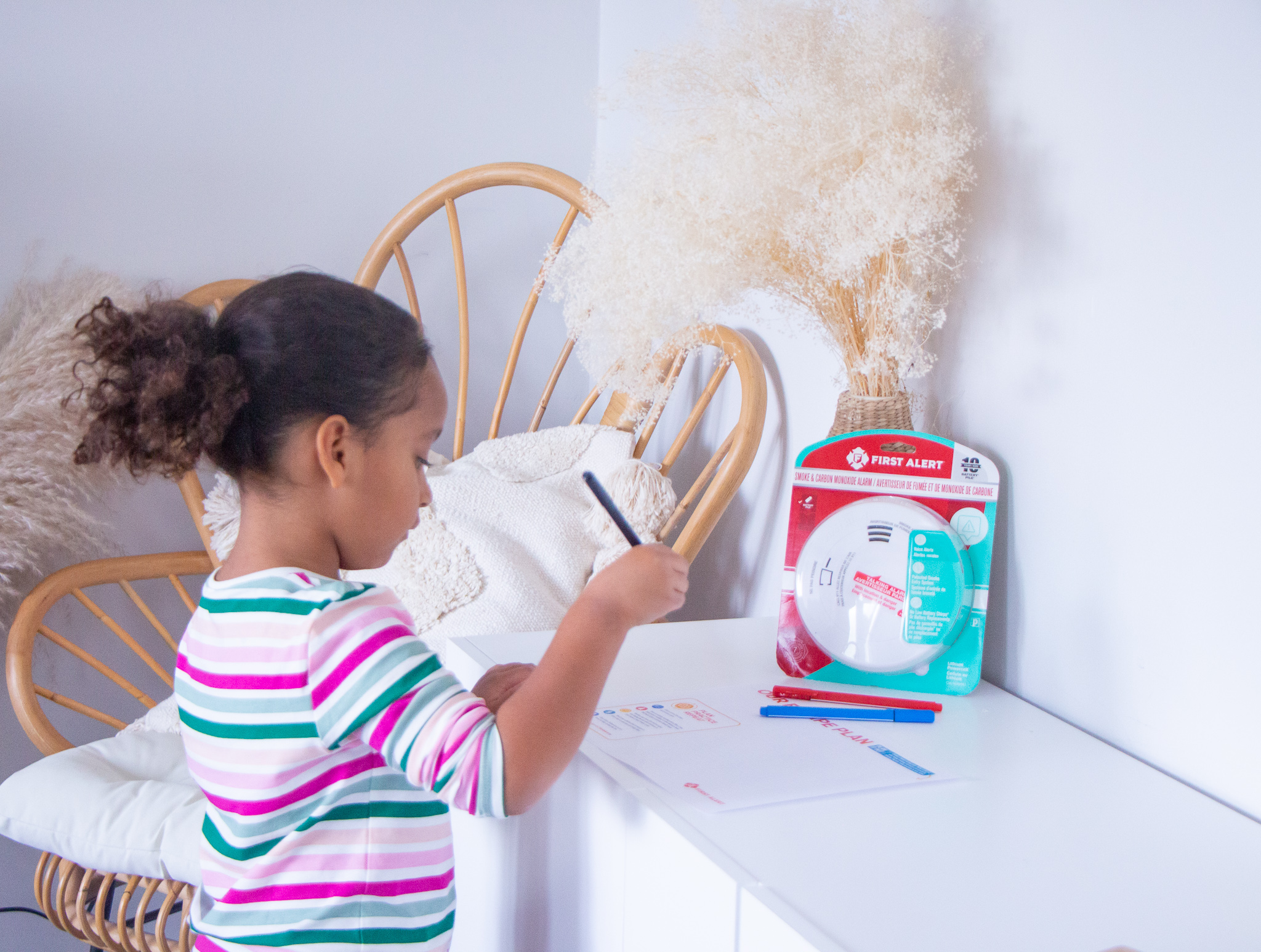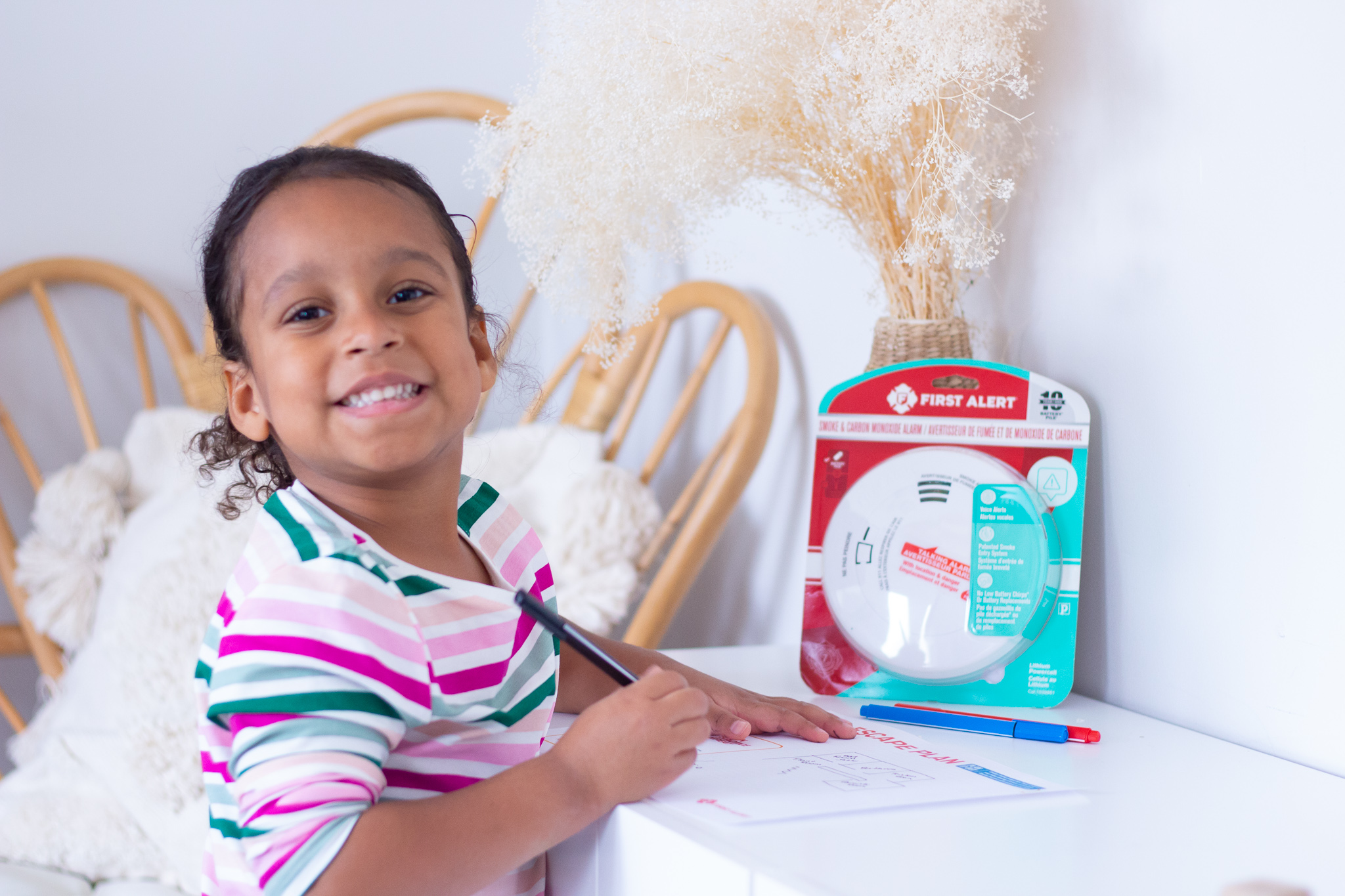 PIN IT!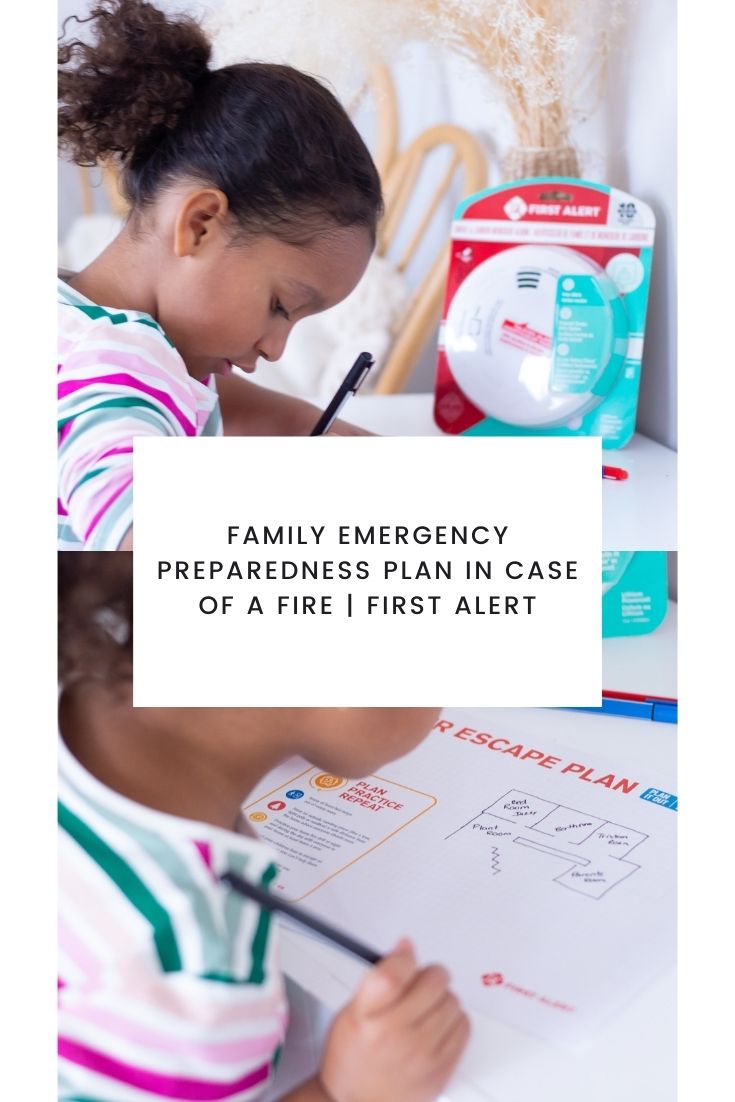 These are just a few ways you can work to create a family emergency preparedness plan and maintain a safe home with properly working smoke detectors. The key to handling a house fire is to continuously check that your smoke and carbon monoxide alarms are working and practice fire drills every so often. You should practice fire drills at various hours, to make sure the smoke detector alarm will wake your kids, too!
I hope these tips are useful to help with a family emergency preparedness plan in case of a fire.
Be sure you are subscribed so that you don't miss a thing!
Let's connect!
Twitter | Facebook | Instagram | Bloglovin