Who doesn't like easy recipes? I know I do! Especially when baking with kids! Over the holidays I baked some sugar cookies with the kids. Sugar cookies are supposed to be "easy," but I failed three times before finally getting them right! So imagine how happy I was when I made these easy blueberry muffins recipe, and they turned out perfectly – on the FIRST try!
Easy Blueberry Muffins Recipe With Crumb Topping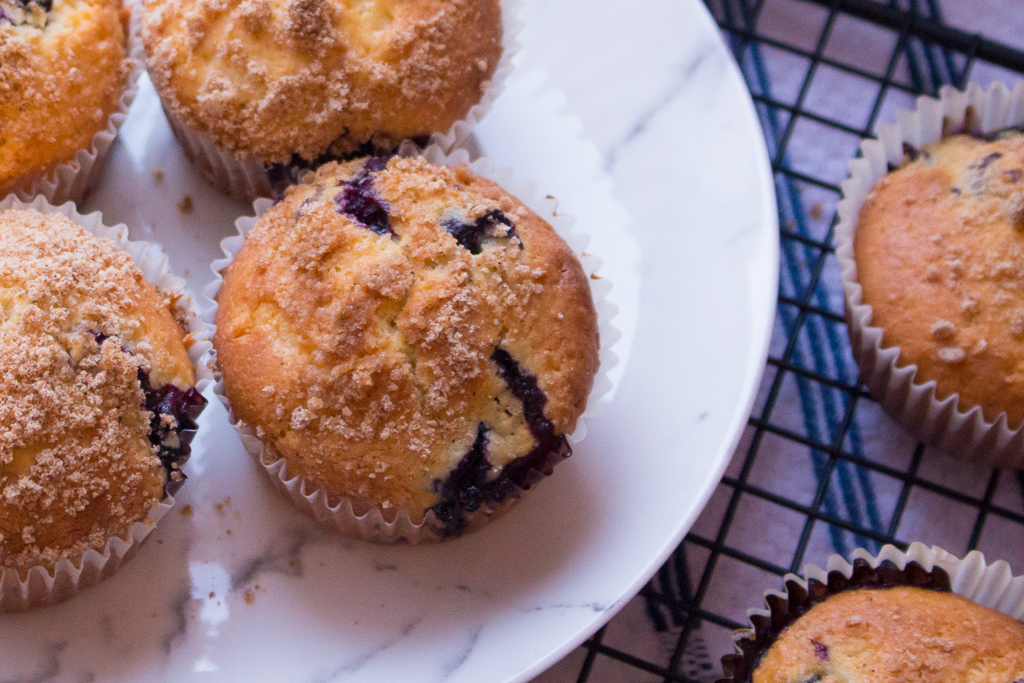 This post is in collaboration with Hamilton Beach Canada.
Ingredients
3 cups of all-purpose flour.
One tablespoon baking powder.
3/4 stick of unsalted butter (softened)
1 1/2 cup of sugar.
One egg
Two egg yolks
One teaspoon vanilla extract.
1 cup milk.
2 teaspoons baking powder
One teaspoon salt.

1 cup 

Fresh or frozen blueberries (For this recipe I use fresh but you could use frozen blueberries)
Tools I'm using
Cupcake Liners | Stand Mixer | Muffin Pan | Ice Cream Scoop
Steps
Makes about 12 muffins. Start by preheating the oven to 375 degrees.
Sift together flour, baking powder, and salt into a bowl and set aside.
Mix the butter and sugar until fluffy. I'm using my Hamilton Beach 7 Speed Stand Mixer on 4 (which is about medium speed).
Then add the eggs and the vanilla in the mixer.
Lower the speed to low and start adding your flour and the milk to the sugar and butter mixture.
Fold the blueberries into your batter using a spatula.
Pour the muffin mix into the baking cups (muffin cups paper liner). I find that using an ice cream scoop made this step easier.
Sprinkle some homemade crumb topping (butter, brown sugar, flour, salt, and cinnamon. Full recipe and steps HERE) evenly over the batter.
Bake for about 30 minutes.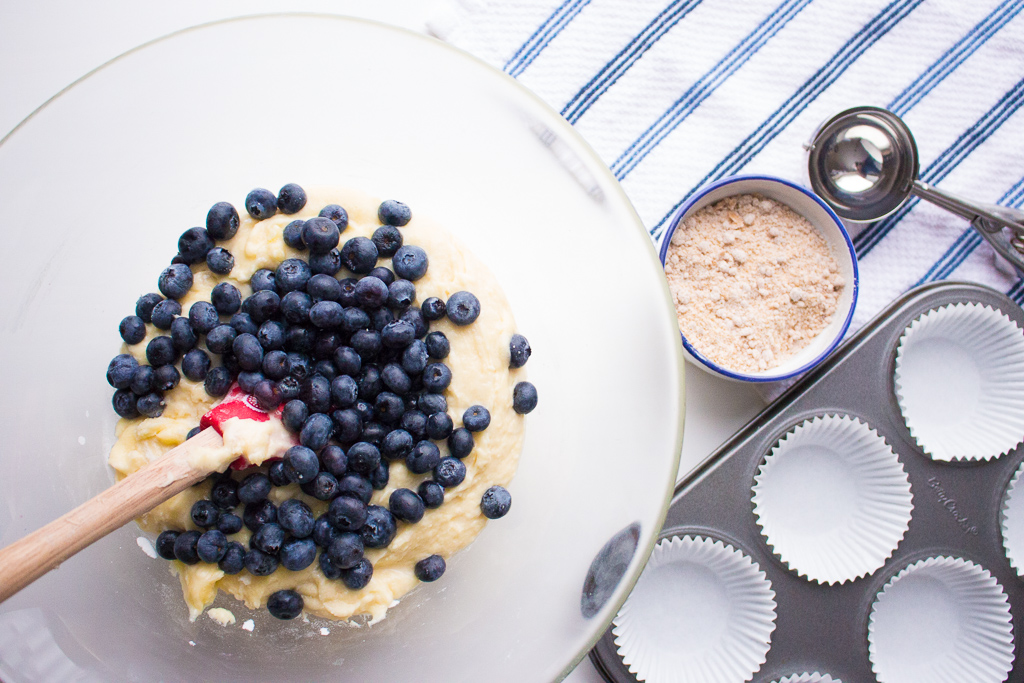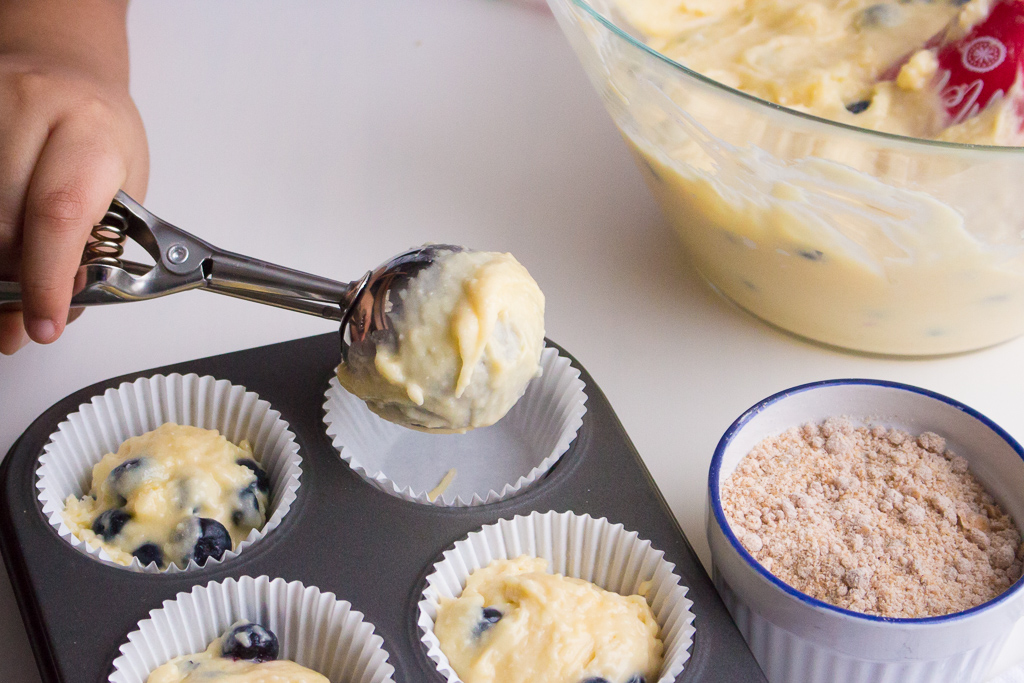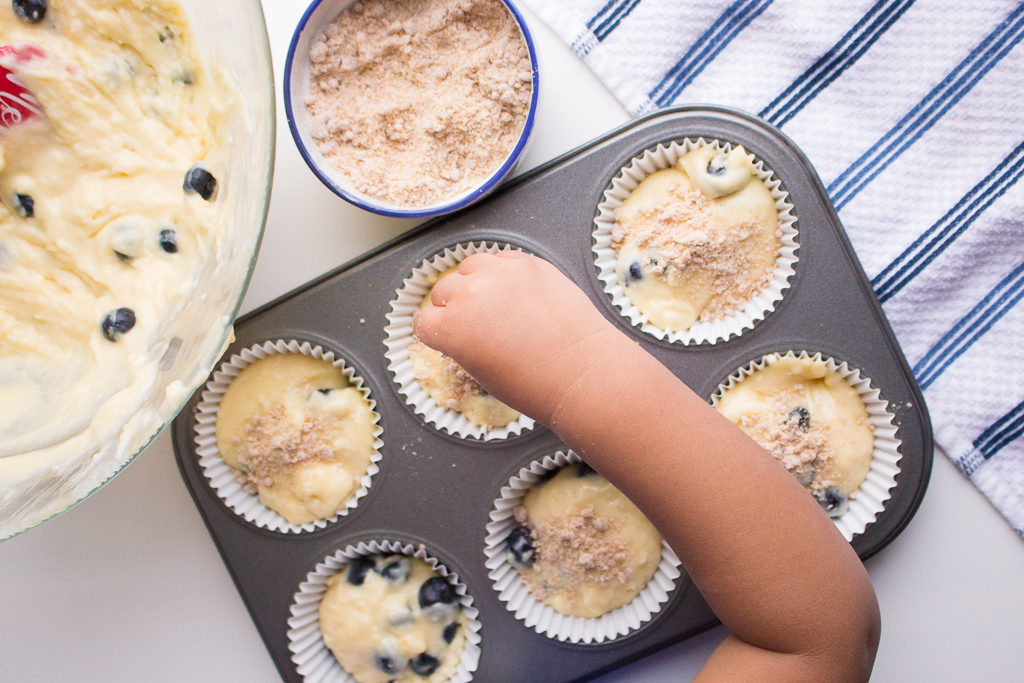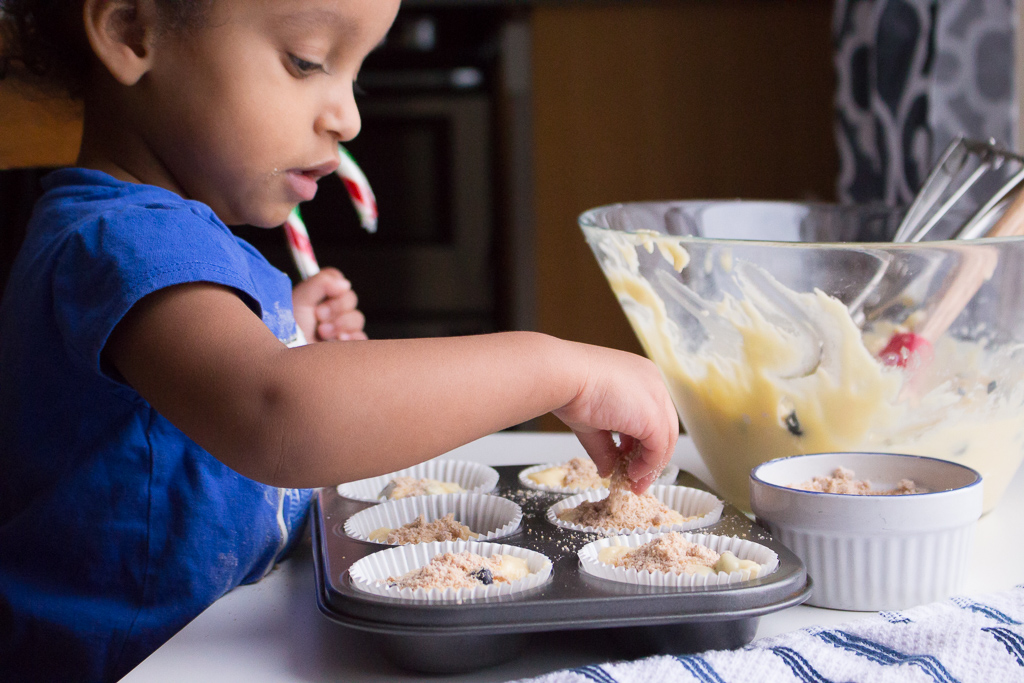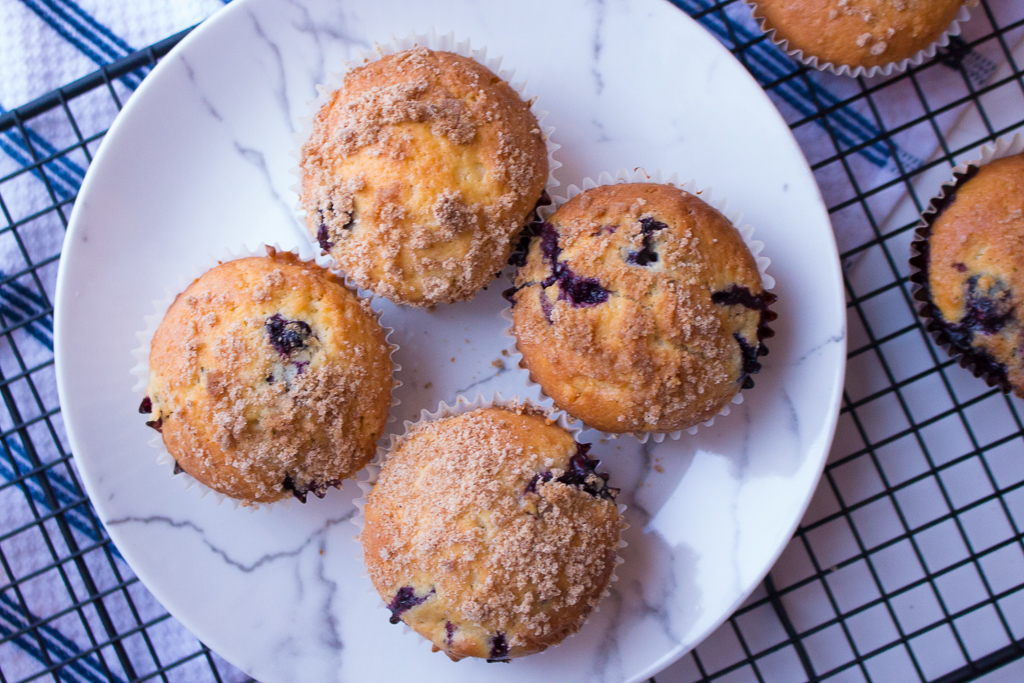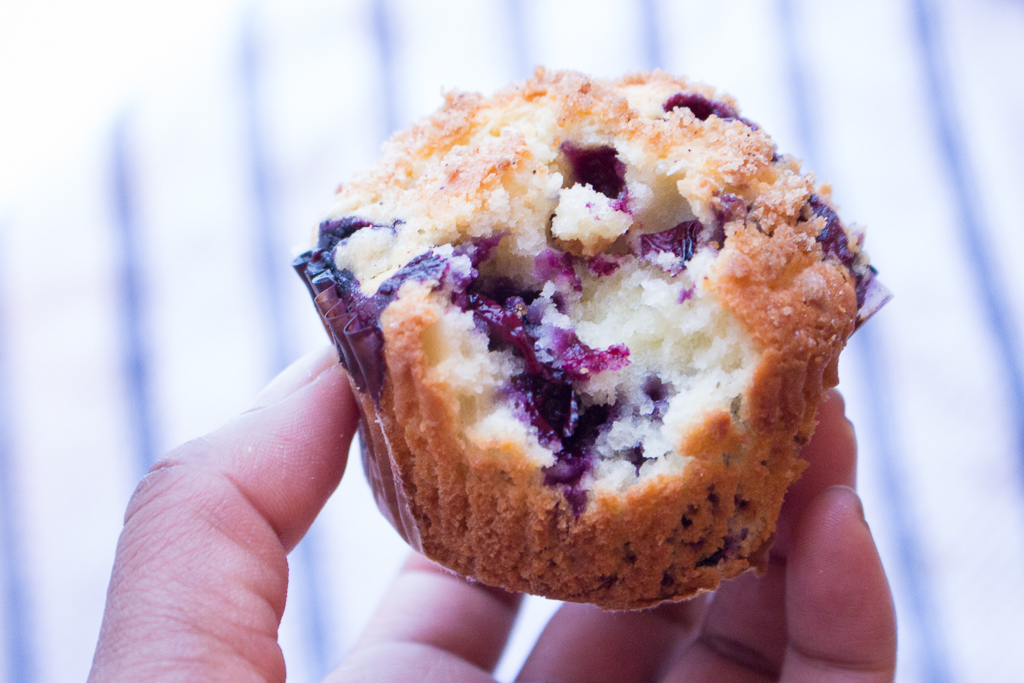 [Tweet "When baking with kids, easy #recipes are the best!! Check this one out! "]

These easy blueberry muffins recipe turned out so good! Tristan loved them, and so did Jazzy. The muffins taste much better warm so if you end up having one the day after, just pop them in the oven for a few minutes! Delicious!
Do you have a favorite recipe that I should try making next using my Hamilton Beach 7 Speed Stand Mixer? I'm thinking a cheesecake or maybe a Tiramisu?
Be sure you are subscribed so that you don't miss a thing!
Let's connect!