Hi loves! These past two weeks have been super busy. It's going to be that way for the next two weeks, but I wanted to come here and share some of my current favorites along with a couple of shows that I've been watching lately.
My Current Favorites (Products & What I'm Watching)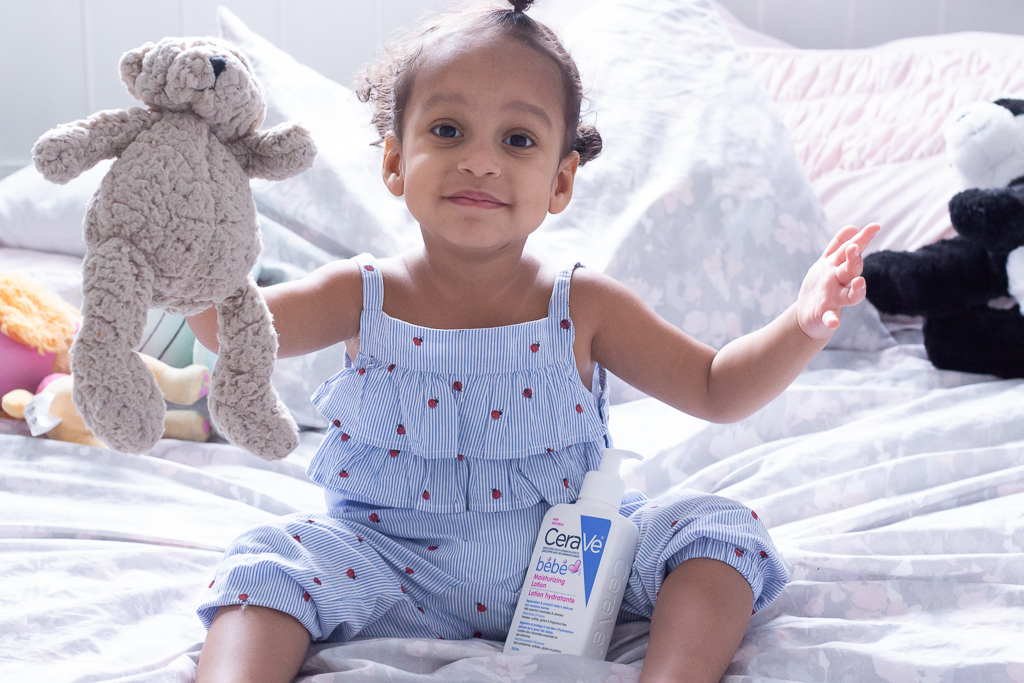 CeraVe® Bébé
I early this year I was introduced to CeraVe. CeraVe® is a brand that offers skincare products that are enriched with a blend of three essential ceramides.
The first product that I tried was the CeraVe® Bébé Moisturizing Lotion for Jazzy. Her skin tends to get really dry all year long. This moisturizing lotion works wonders on her sensitive skin.
GIVEAWAY ALERT!
Head on over to my Instagram page for a chance to win some CeraVe products for mommy and baby!
CeraVe Skincare Giveaway



Skincare routine favorites.
Before I share some of my favorites skincare products, I wanted to tell you something that happened to me the other day.  I went to the pharmacy to get my passport picture taken. The lady that took my picture said that my forehead was "too shinny." Ok, no big deal. It was pretty hot that day. She suggested I go to the cosmetic dept for some powder. Like an idiot, I just sat on the chair and allowed this woman to use a dirty brush on my already sensitive skin. What do you think happen the next day? Blemish! All over the areas that she used the brush on. Sigh. It's partly my fault. I should have told her no, and I should have washed my face the moment that I got home. Instead, I waited until late at night to clean it and by then the damage had already been done.
The moral of this story? Don't let anyone use dirty makeup brushes on your skin! lol
The next day I decided to use my Lush Just to Clarify jelly mask. This mask has papaya, orange and grapefruit juices! It smells amazing! It starts out like jelly but within a few minutes, it dries up. I rinse it off and pat my skin dry.
Then I use CeraVe Hydrating Micellar Water. This works great as a makeup remover and as a facial cleansing. It uses a no-rinse formula, and it's super gentle on my skin.
To finish it all, I applied some Bio-Oil® all over my face. I first heard of this oil after I gave birth to my son. It really helped clear some acne scar. I ran out but didn't get another bottle until now. Not sure why but I'm glad I started using it again. A few months ago I had a severe allergic reaction to a product that I use on my lips. It left a really nasty bump, but after using the Bio-Oil twice daily, the scar is pretty much gone.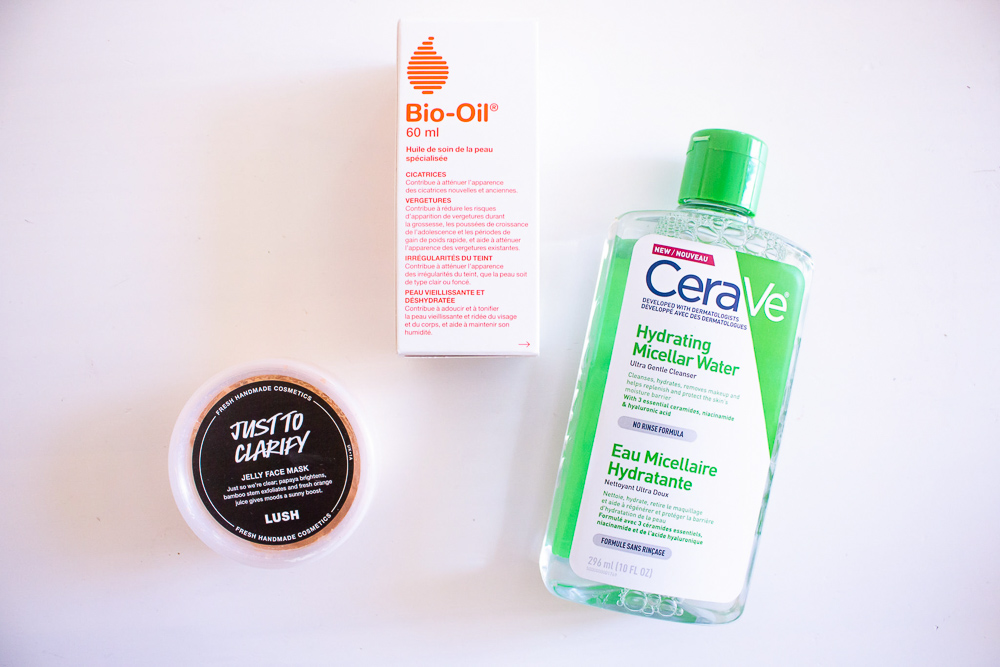 It Cosmetics
I'm loving the @itcosmetics Bye Bye Under Eye Illumination™ Anti-Aging Concealer. It's a highly pigmented full-coverage waterproof concealer. It's also super easy to apply and doesn't crease or crack. Bye Bye Racoon eyes!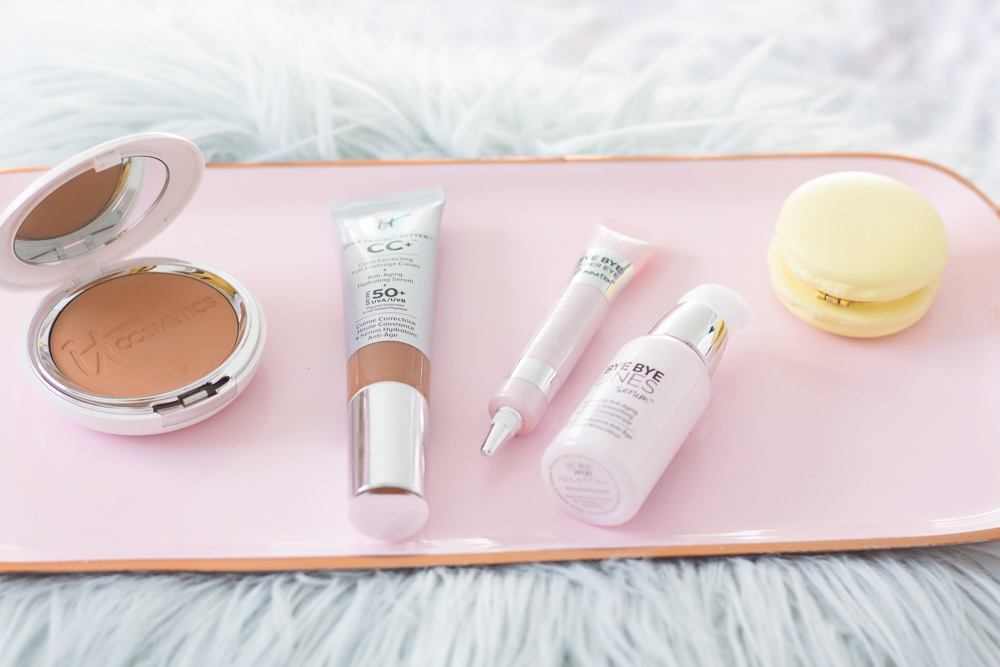 Current It Cosmetics promotions:
Start Date: May 19
End Date: May 21
Upcoming promotions:
FREE shipping all weekend, site-wide!
Start Date: June 2
End Date: June 4
3 Lip products for the price of 2!
Code: 3FOR2LIPS
Start Date: June 7
End Date: June 8
3 FREE Deluxe samples with any order over $70, site-wide!
Start Date: June 9
End Date: June 11
A second pair of eyes!
Independent play has been easier than I had thought and it's partly thanks to the Philips Avent Digital Monitor. Jazzy is playing all by her self, and I'm able to keep an eye on her even when she's out of sight. The monitor is for sure a new favorite!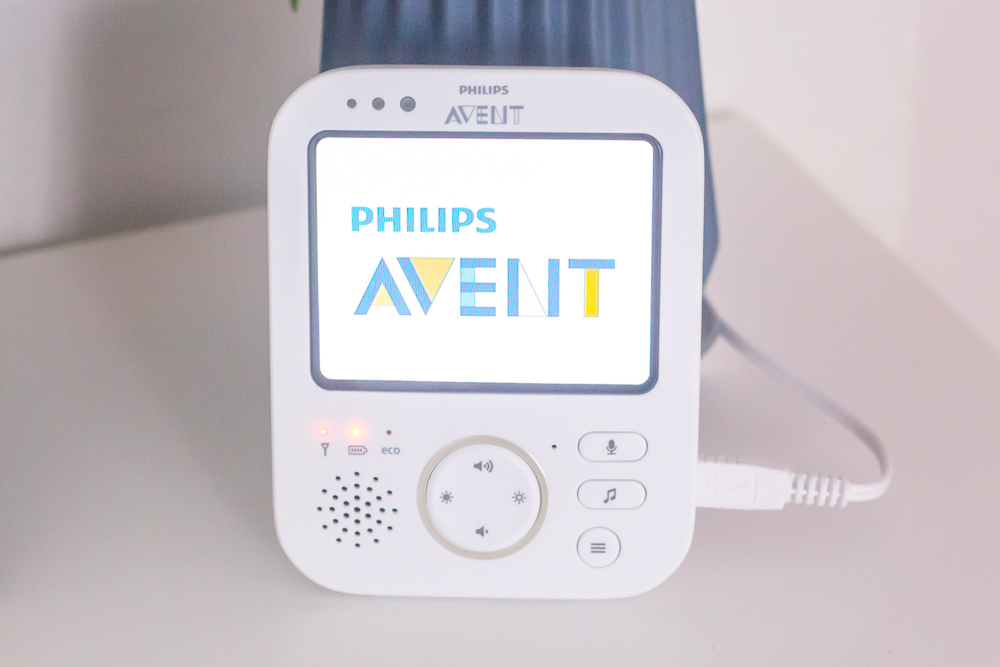 What I'm watching now.
Buffy the Vampire Slayer
Buffy has been on Netflix for a while but I just never got the chance to watch it. I'm so glad I did though. Turns out I never even seen the first 3 season, so it was a total treat!
Love In Trouble (Suspicious Partner)
When I'm not binge-watching Buffy, I'm watching my Korean drama. I started watching this one a few weeks ago. Once upon a time, I used to be able to finish a drama in a day or two, but with work, it takes me longer (because I need to read the subtitles lol).  I save my kdrama love for breakfast and for the days that I'm all caught up on work.
That's all I'm watching now. Once I'm done with Buffy, I will need suggestions so please do share what show I should binge watch next.
I hope you enjoy this quick post. Let me know if you end up trying any of the products that made my current favorites list.
What do you have planned for this week?
Be sure to subscribe to my blog for an update when a new post is live!
Let's connect!