This month I had the amazing opportunity to partner with Home Hardware again. Until November 13th, they are having a Beauti-Tone Paint Event in store and to celebrate; I was asked to do a fun project featuring some of their paint items. I already shared my diy on Instagram but wanted to share more pictures here as well. I've had this old coffee table for a while, and it didn't really have a place per se. It just sort of sat there in the corner collecting dust. The piece itself is lovely. But the color was just meh! So for my DIY, I decided to do a coffee table makeover! Keep reading to see the before & after and some tips about painting old furniture.
Pretty In Pink | Before & After Coffee Table Makeover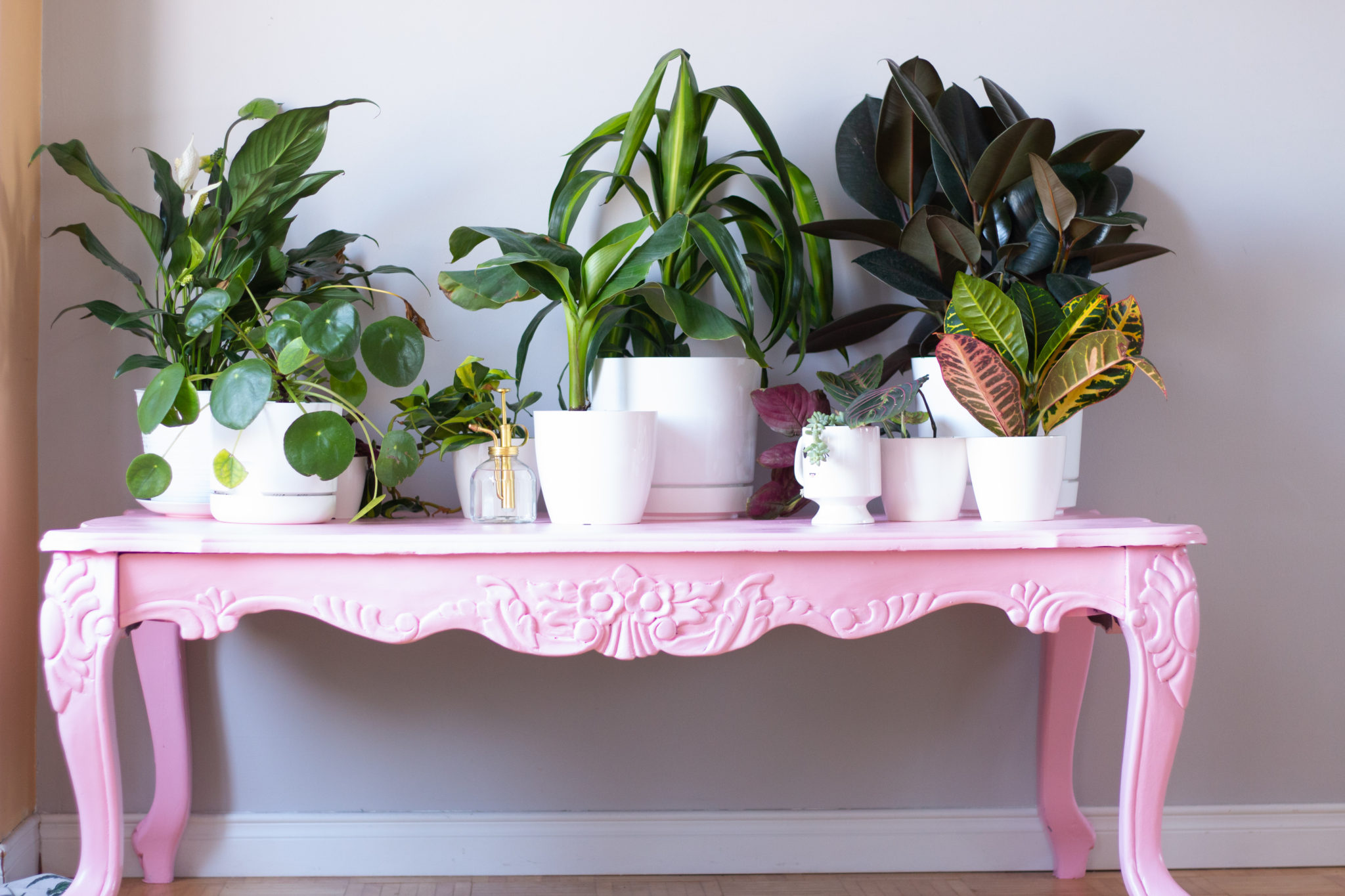 Before I jump into the DIY, I wanted to say that I'm not a colorful girl! Sure, I love yellow and blue, but when it comes to furniture, I tend to stir clear of bright colors and stick to neutral tones. I initially wanted to paint this table white and call it a day. But after visiting the Home Hardware paint section, this gorgeous shade of pink was calling my name! I just had to oblige!
Step One: Gather your supplies!
For this coffee table makeover, I got my items from Home Hardware.
Furniture paint
Sanding Pads (I ended up asking Demo to use his Black & Decker sander to get the wood finish off)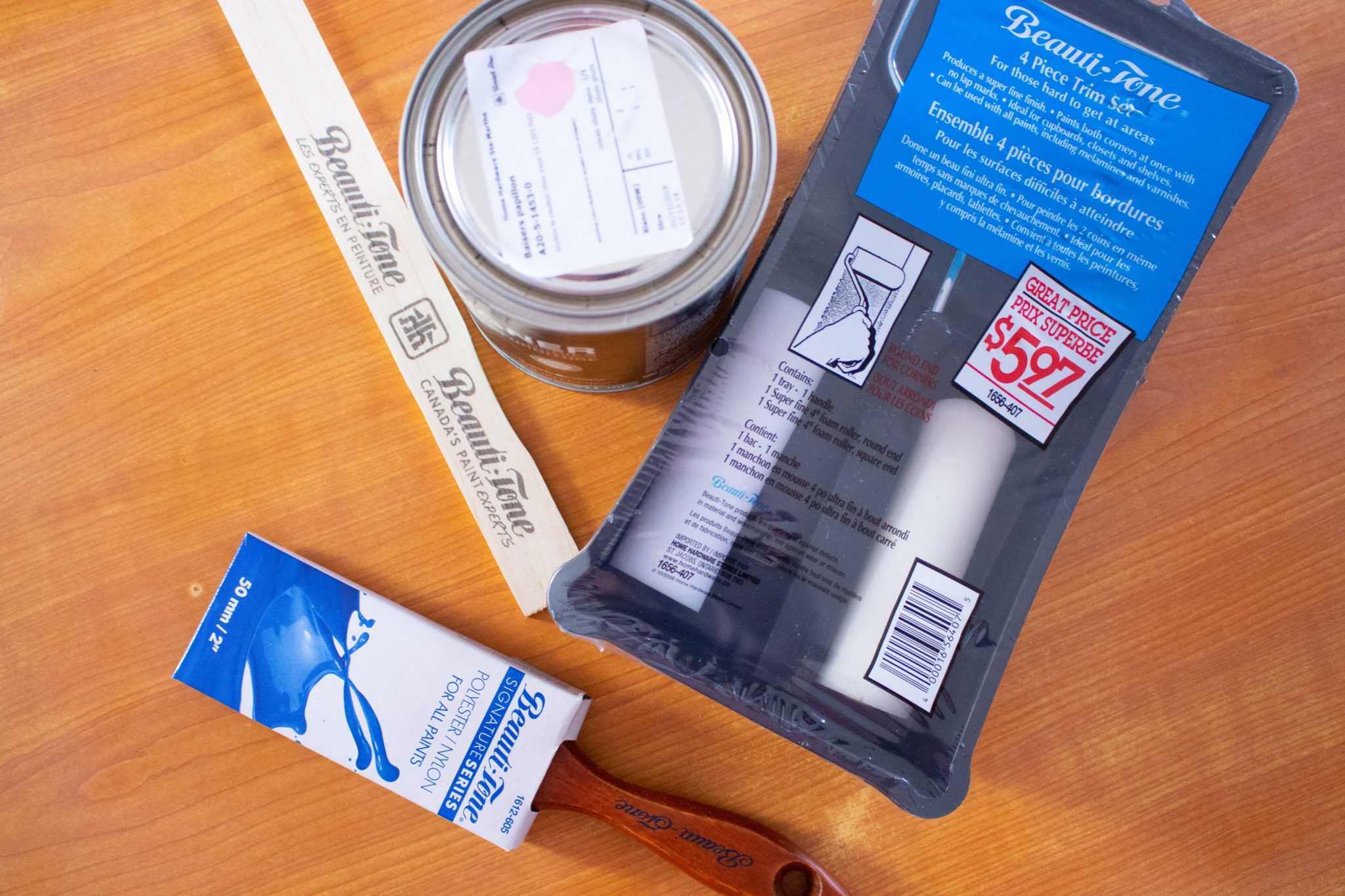 Step Two: Hire a painting buddy!
In my case, I didn't even have to pay her; she was more than happy to help with the painting. We opened all the upstairs windows to make sure that our painting area was well ventilated.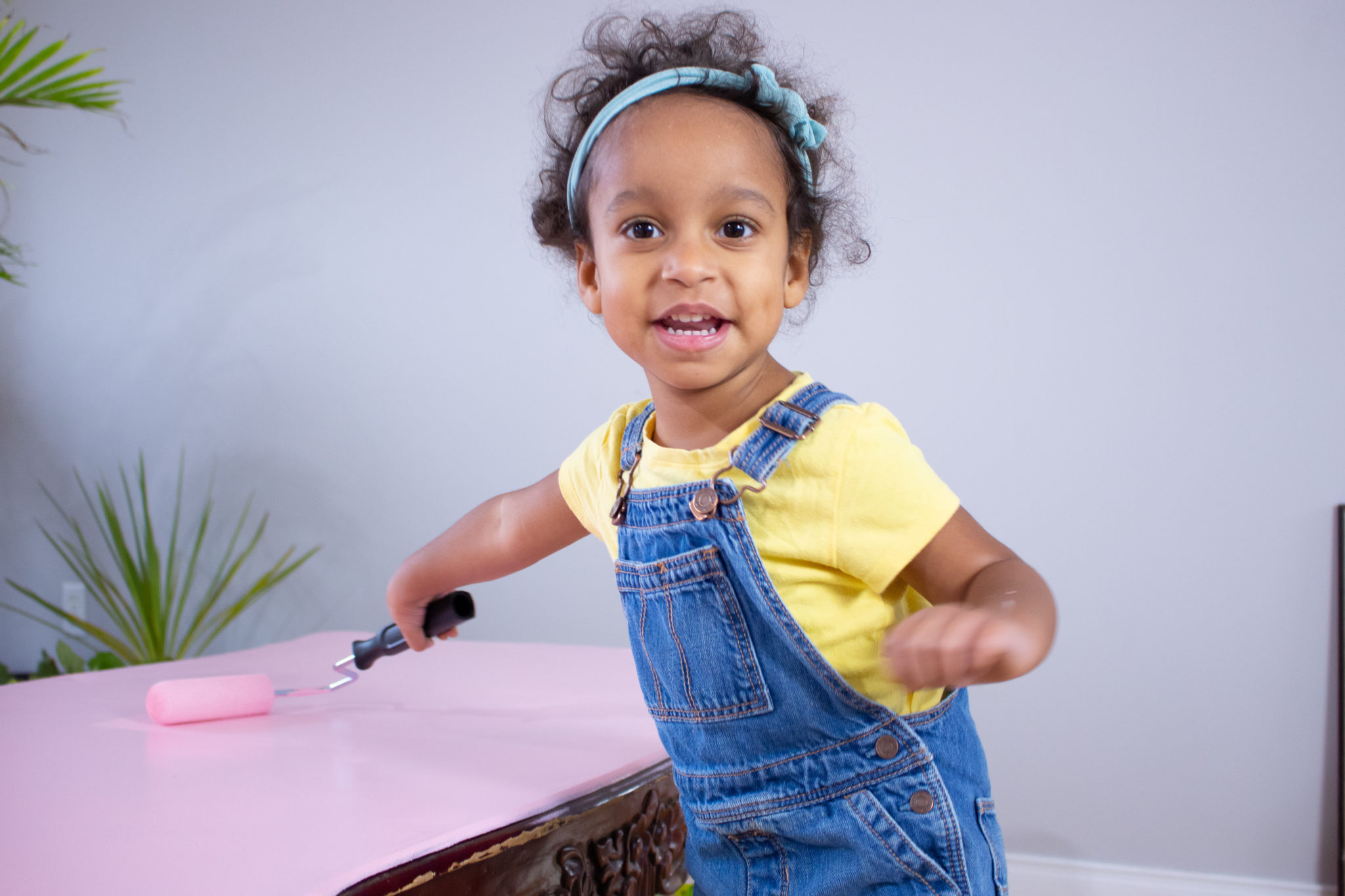 Step Three: Have fun!
The last time I picked up a paintbrush was in 2007 when I insisted on painting our bedroom baby blue. I've never painted a piece of furniture before, so I wasn't sure what was in store for me.
Demo removed the top coat using the electric sander. Once that was done, he wiped it clean to remove the dust. The color that I ended up going with is Butterfly Kisses (A20-5-1453-0 Butterfly Kisses). It's the perfect shade of pink in my opinion.
It took two coats of paint on top and three layers on the legs because they were not sanded. I didn't use any primer either, so I was delighted to see how bight the color just popped.
BEFORE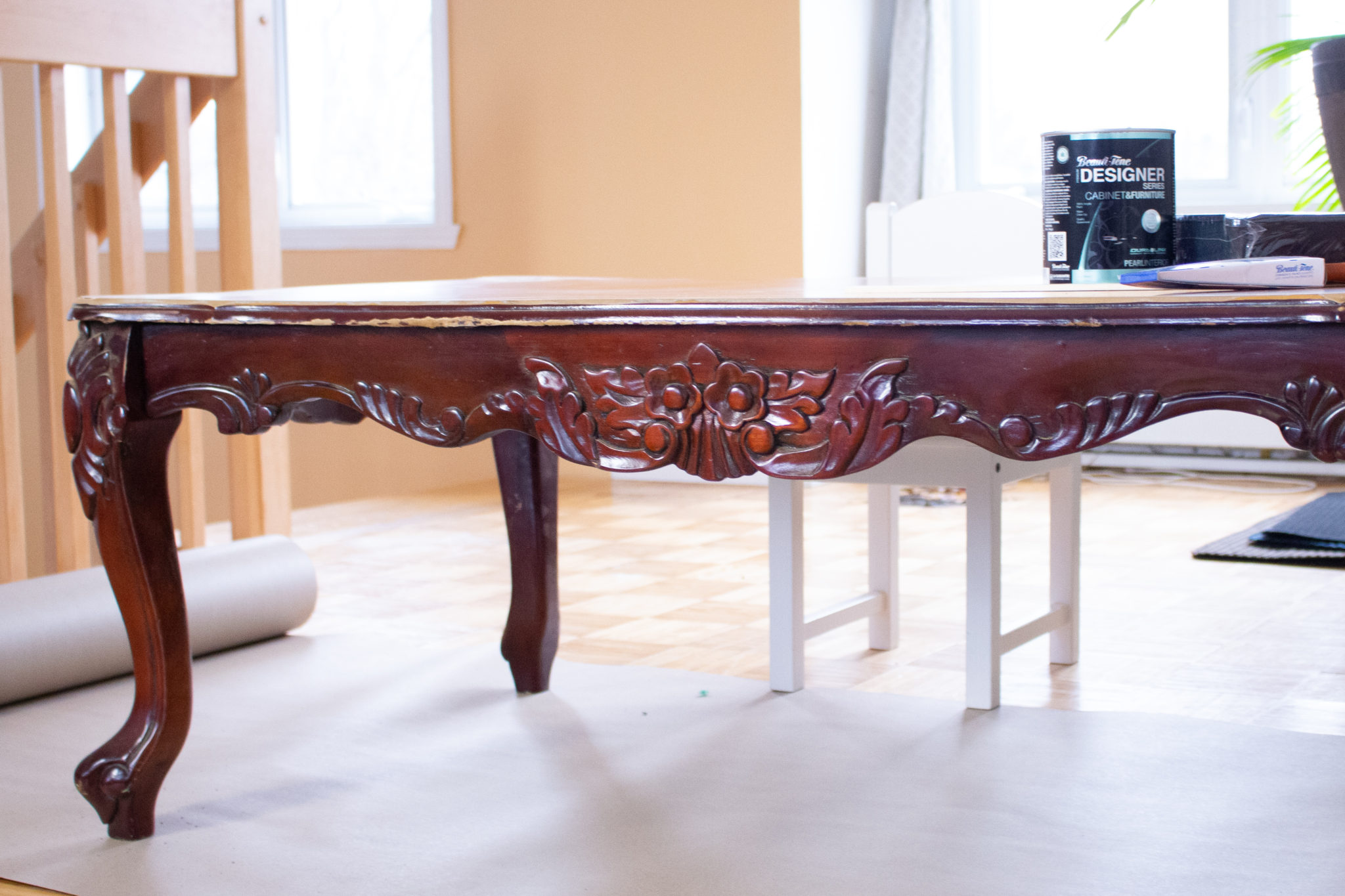 AFTER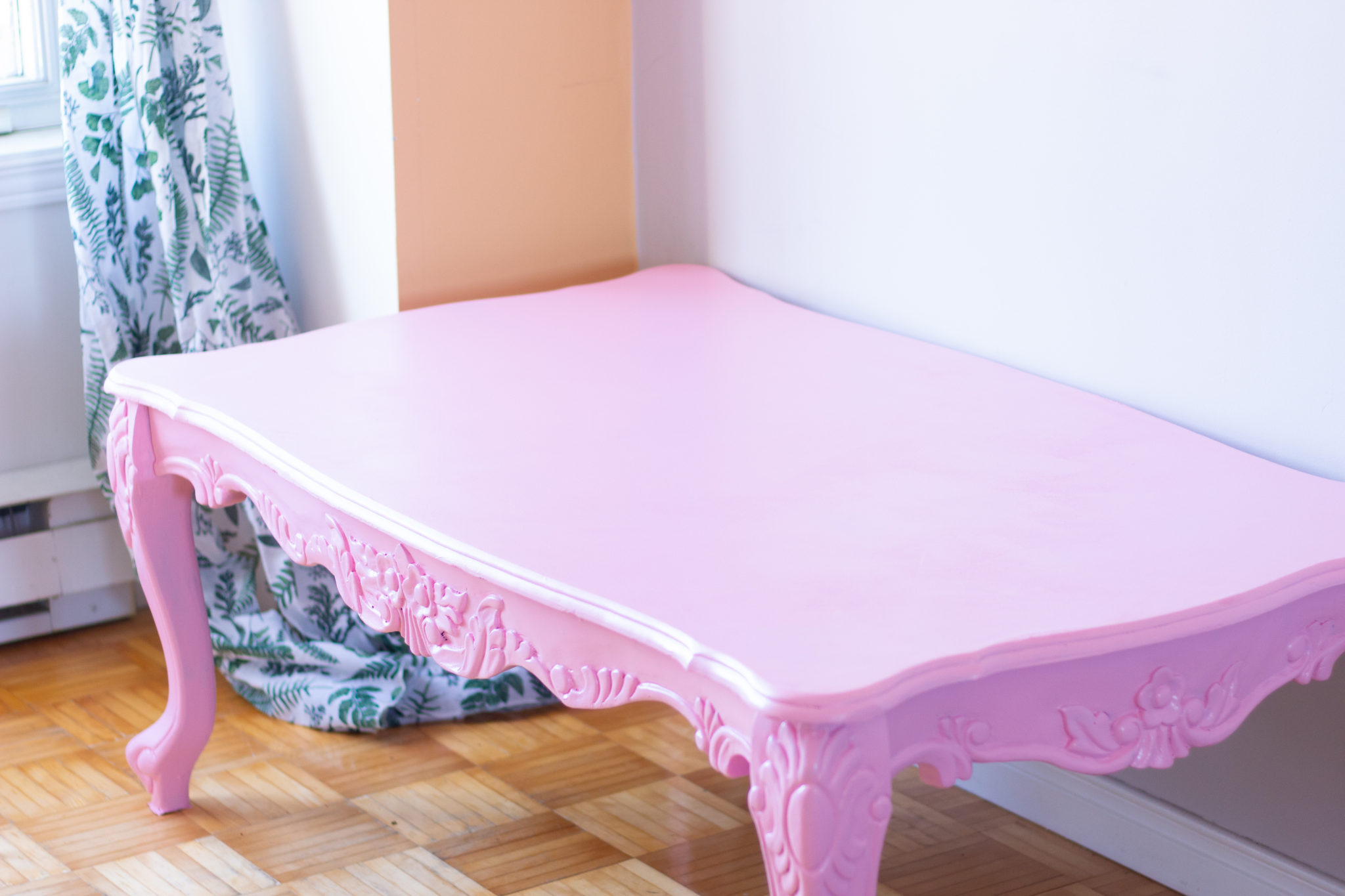 How gorgeous right!? I'm so happy with it! I ended up placing some of my plant babies on the table! Now the old coffee table finally has a purpose in our home.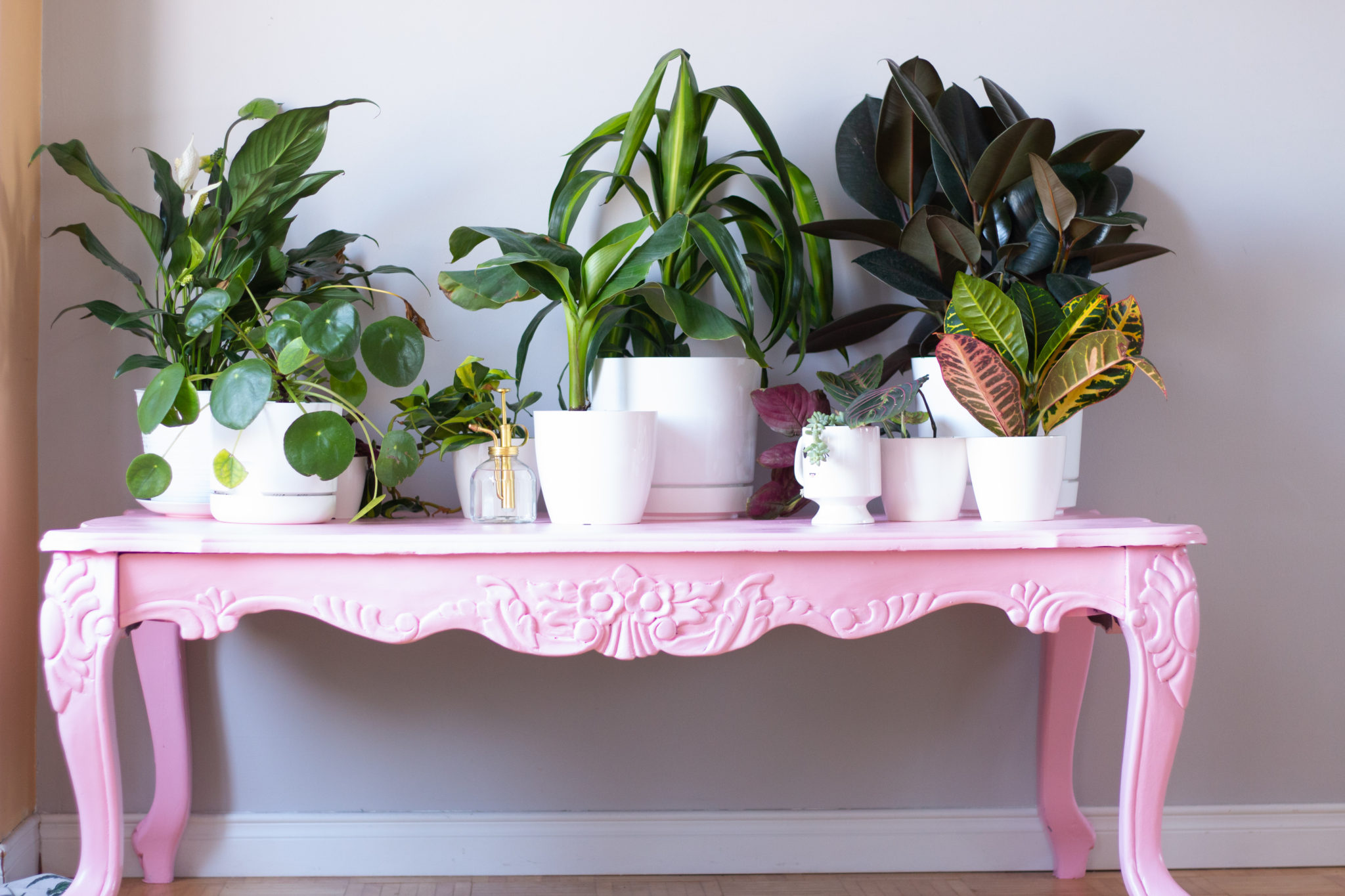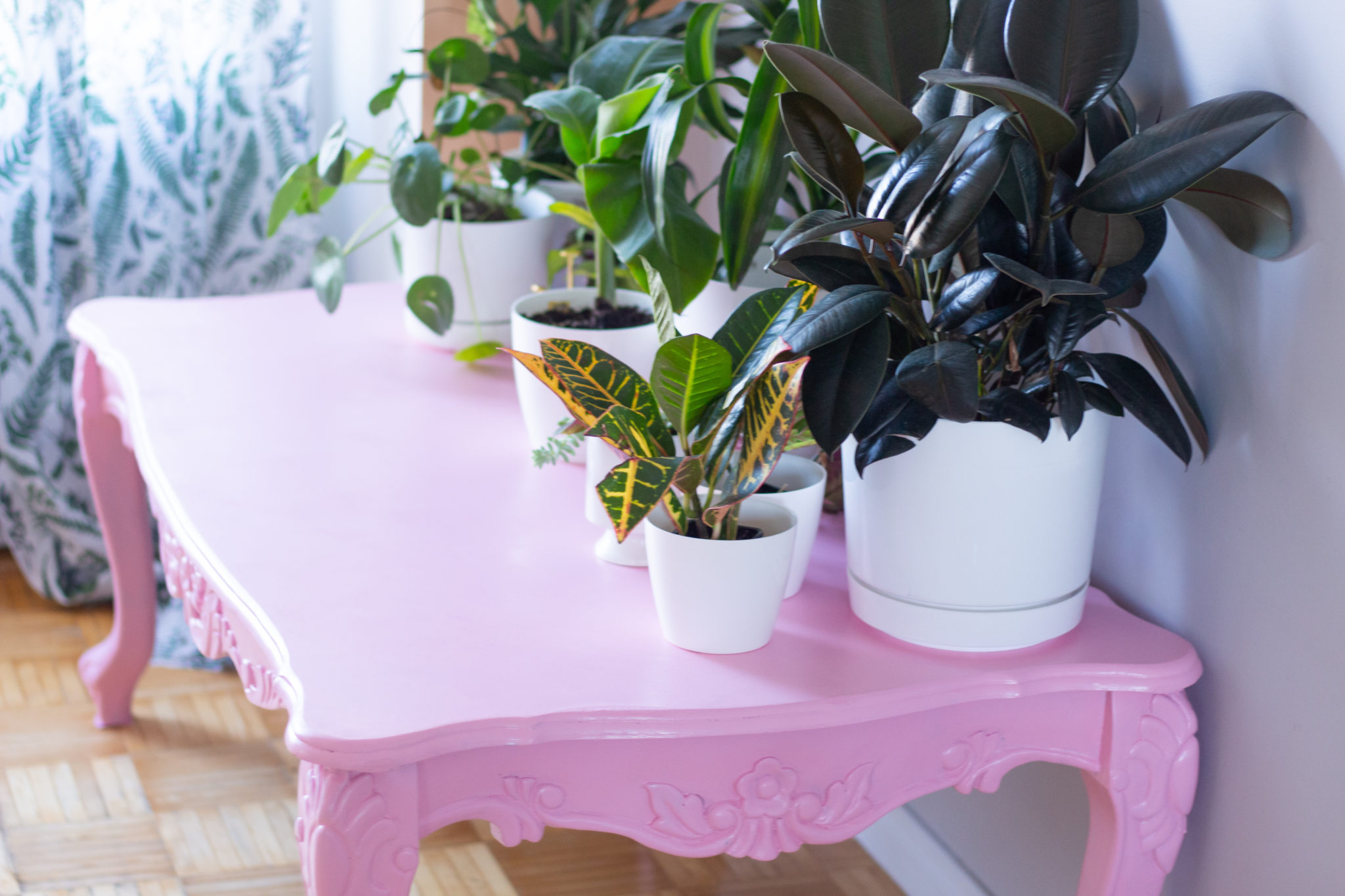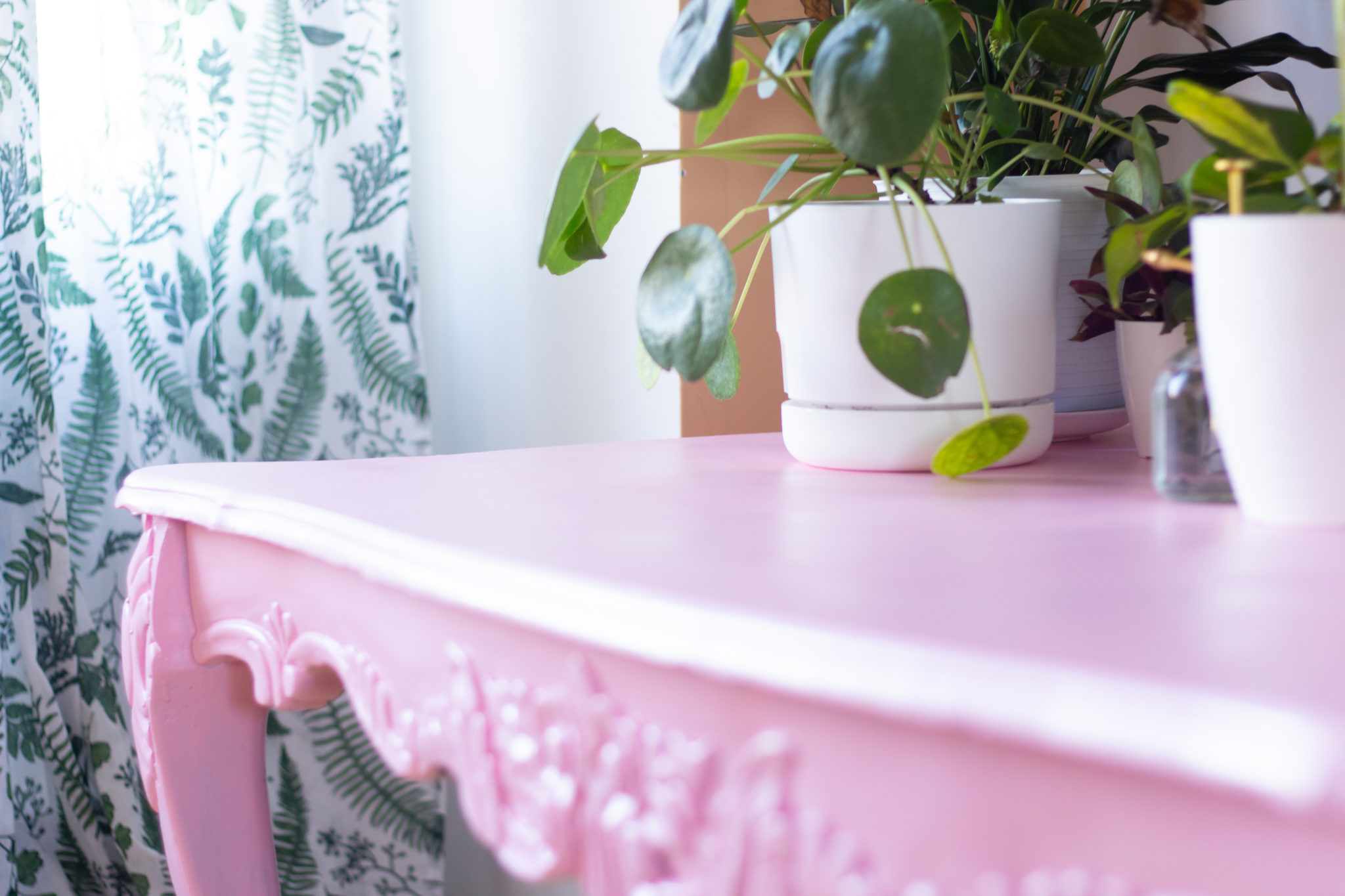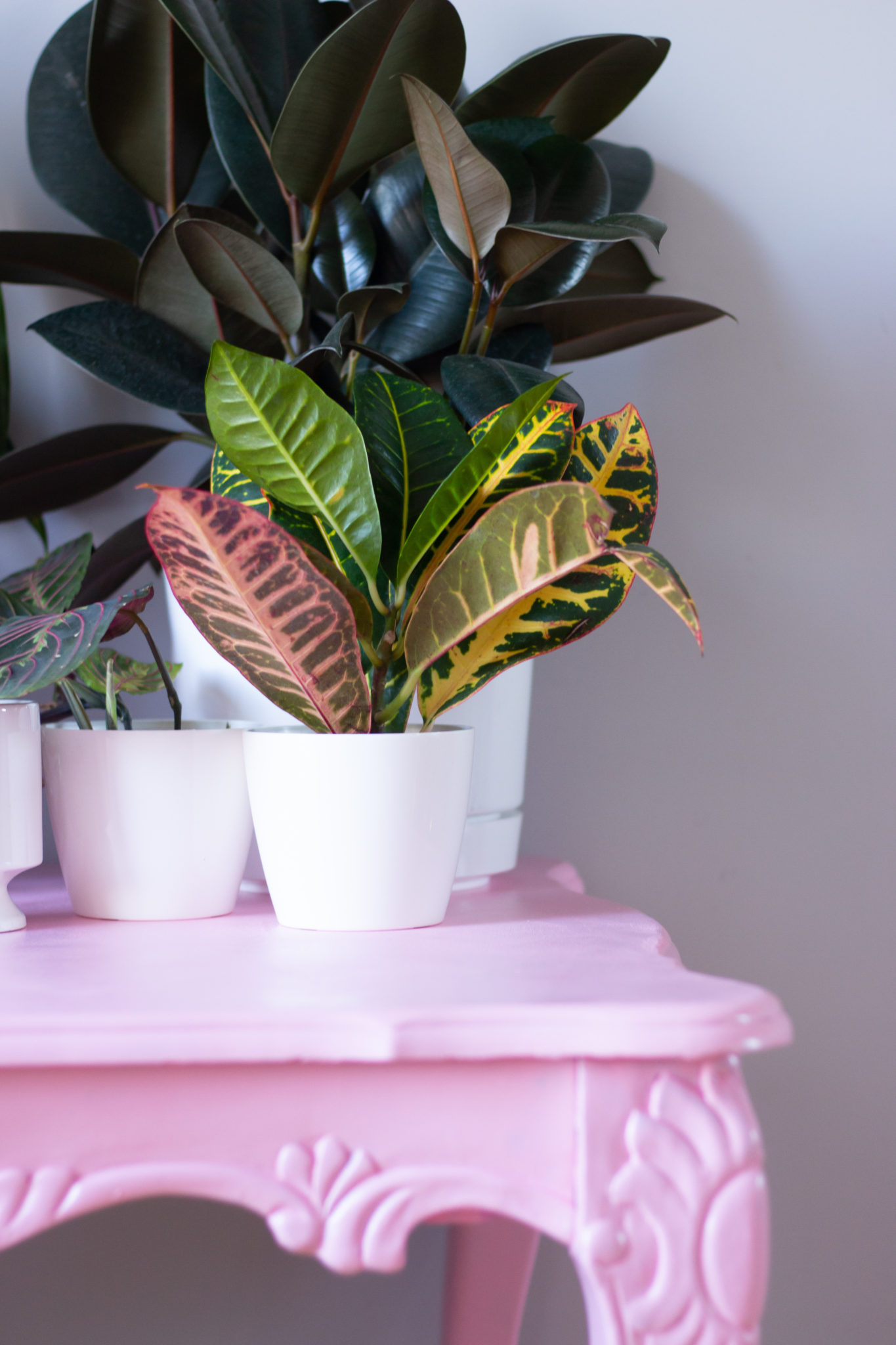 PIN IT!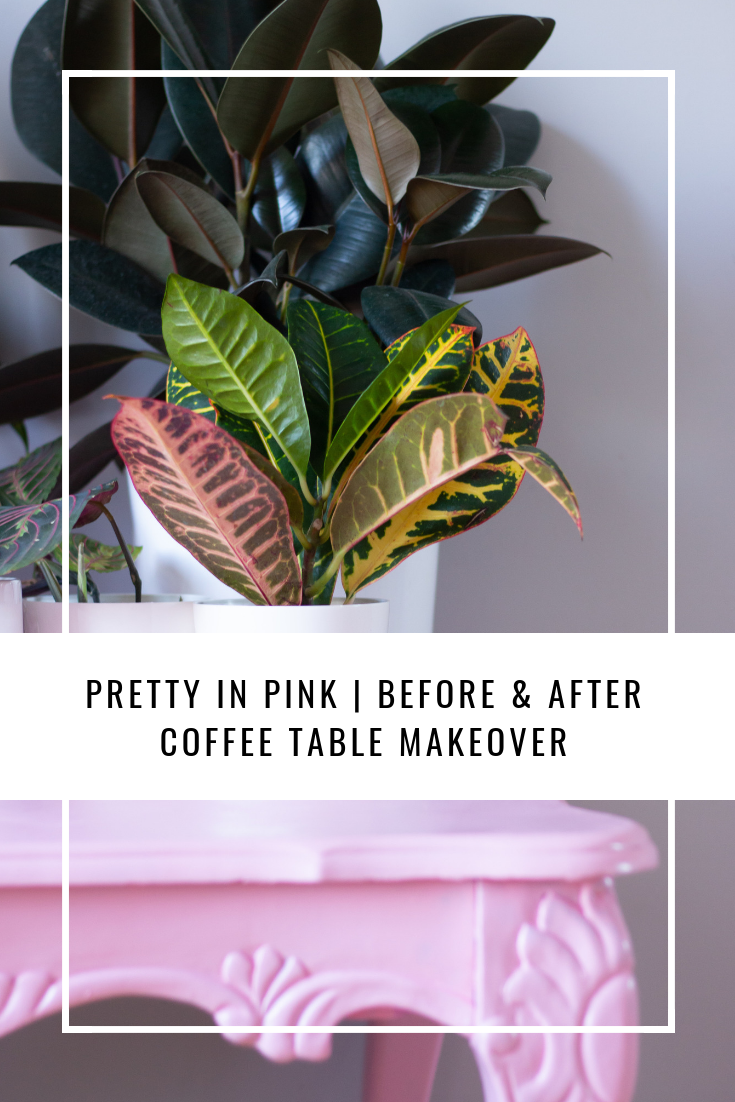 Hope you enjoyed this before and after pictures of my coffee table makeover! Have you ever painted old furniture before? What tips would you give?
If you are reading this after the Beauti-Tone Paint Event ends on November 13th, be sure you are following Home Hardware on Instagram to stay updated on their future promotions.
Be sure you are subscribed so that you don't miss a thing!
Let's connect!