Last year I attempted to propagate some succulents. Sadly that was a total fail. I ended up finding some fully grown plants at IKEA and even at a Tiger Giant near me. I have about 7-8 succulents and cactus now. They did really well during the summer, but once I brought them in for the winter, that's when things started to get a little bit downhill. I had this really gorgeous pot filed with small succulents. It was beautiful! But winter and my black thumb pretty much killed it. Except for one tiny little succulent baby. Today I'm going to share what I did to save it along with some tips for replanting succulents.
Succulent Love | Tips For Replanting Succulents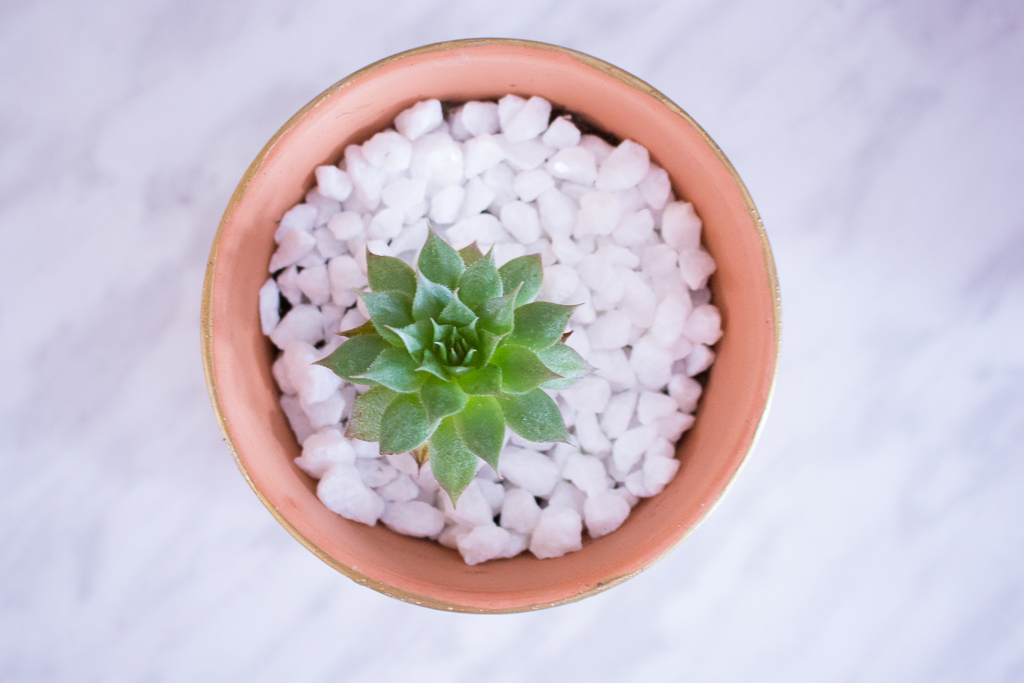 Around the time that I was trying to propagate succulents, I ordered some plotting dirt from the Home Hardware store and completely forgot about it. I had done some research, and a lot of people suggested ALLTREAT cactus soil, which is excellent for drainage.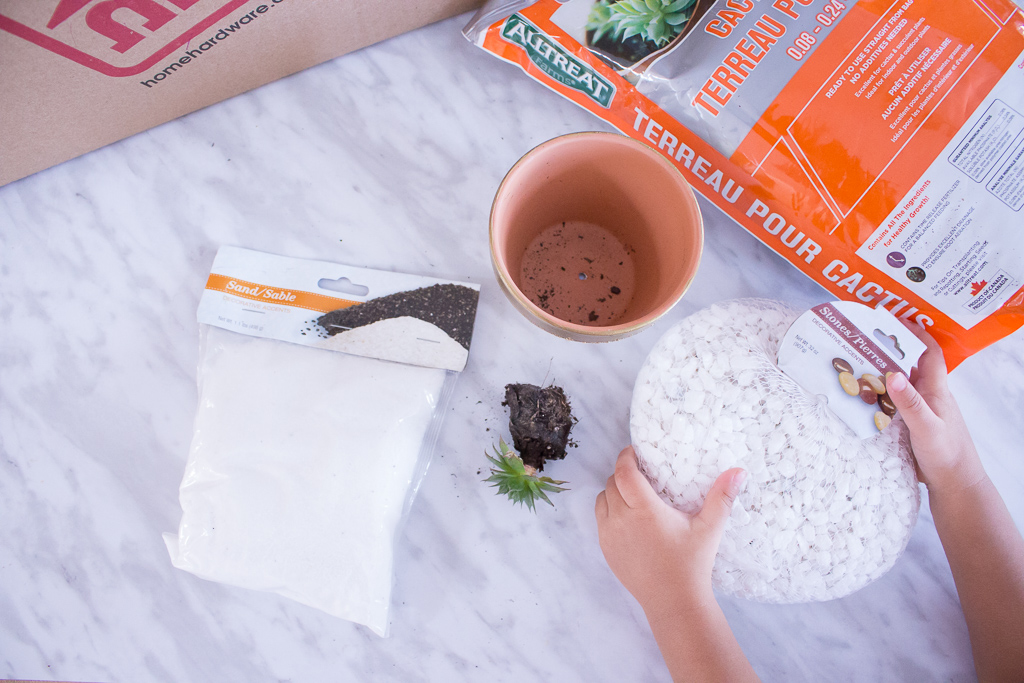 Product use
Small pots (got mine from the dollar store a while back.)
Small rocks (gravel)
Succulents (IKEA, Succuterra.ca,
Sand (optional)
A cute toddler to help (optional but highly recommended)
Steps
Place a few stones at the bottom of the pot. This will help with the drainage.
Fill the pot halfway with soil.
Remove dead leaves. Mine had quite a few.
Put the plant in the soil and make sure it is compact.
Optional: You can add sand or rocks over the soil like we did.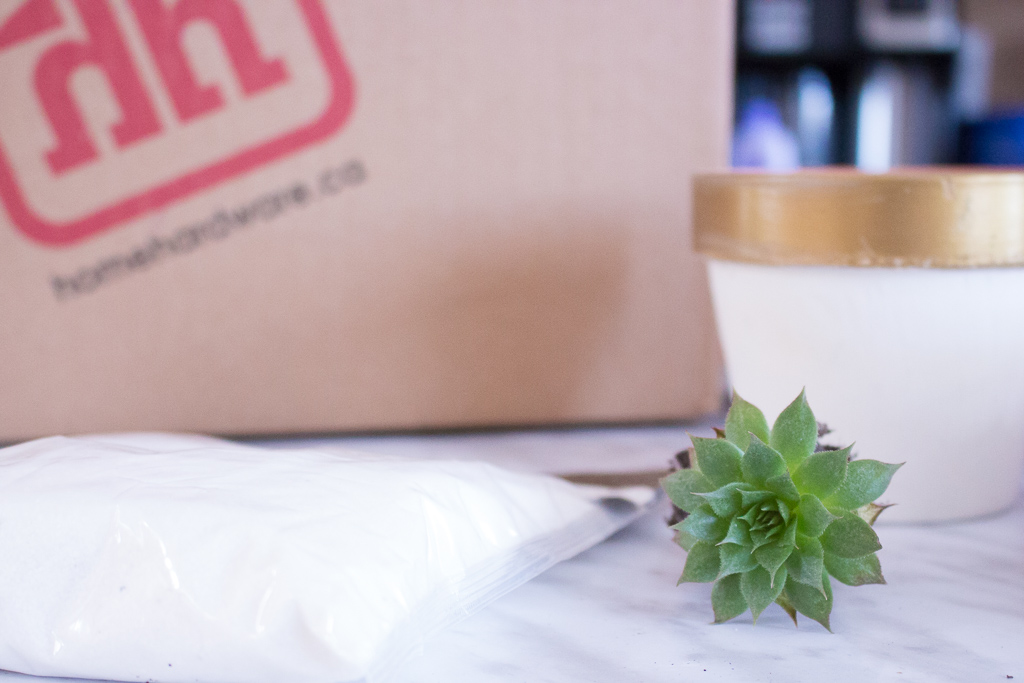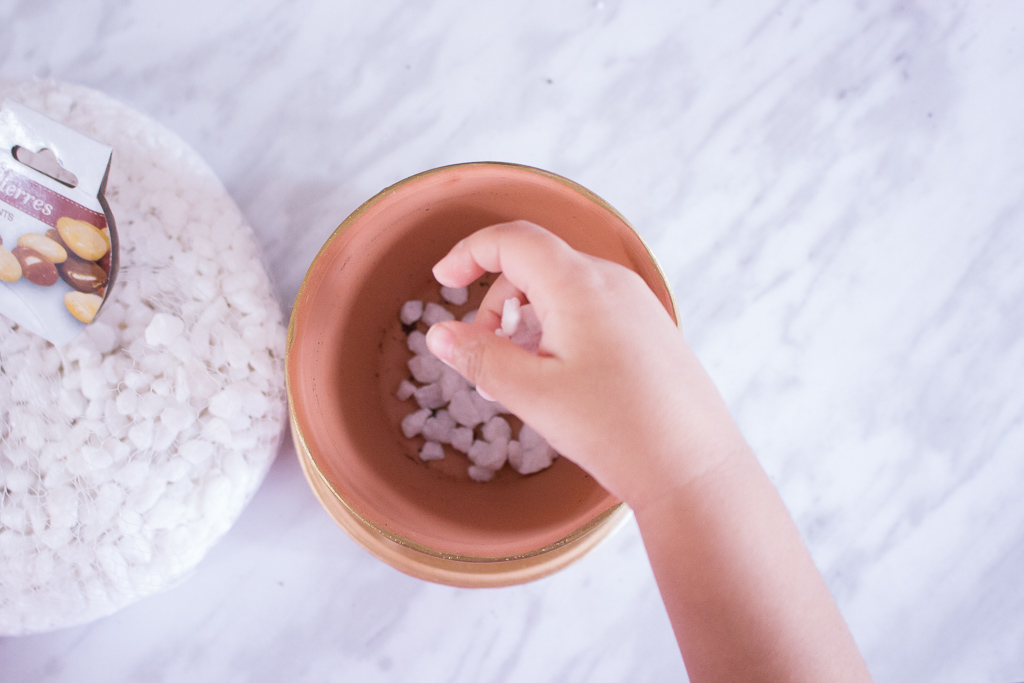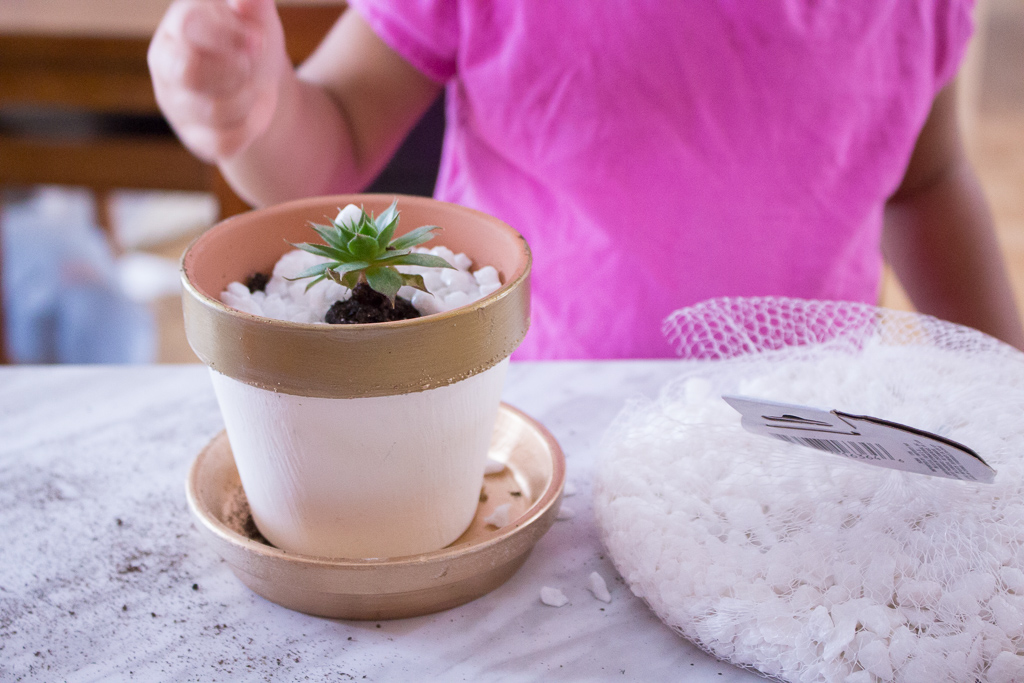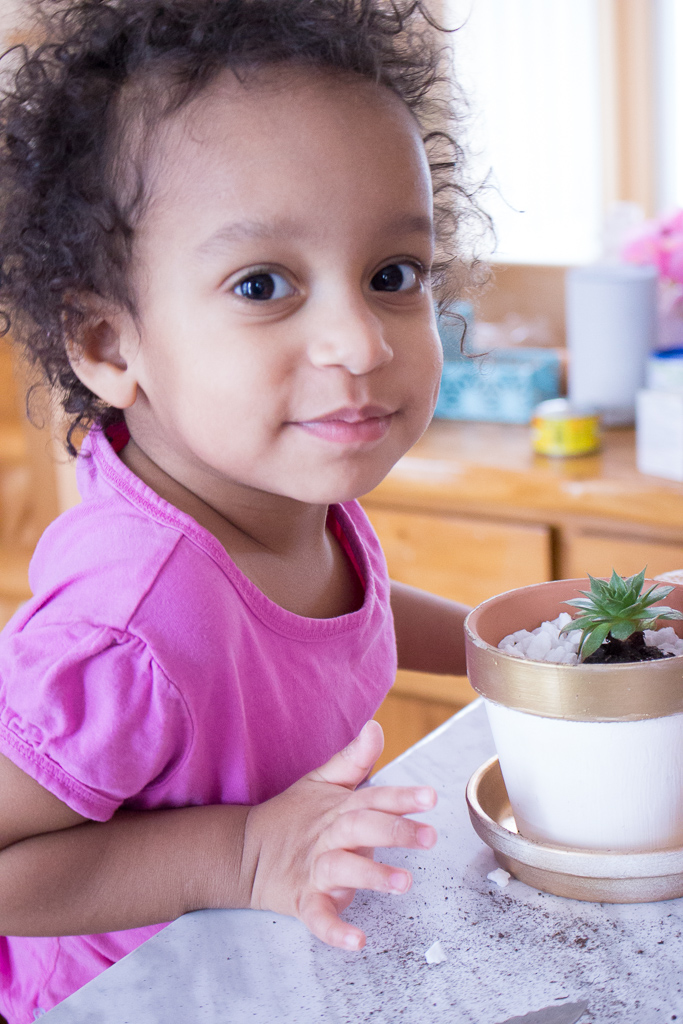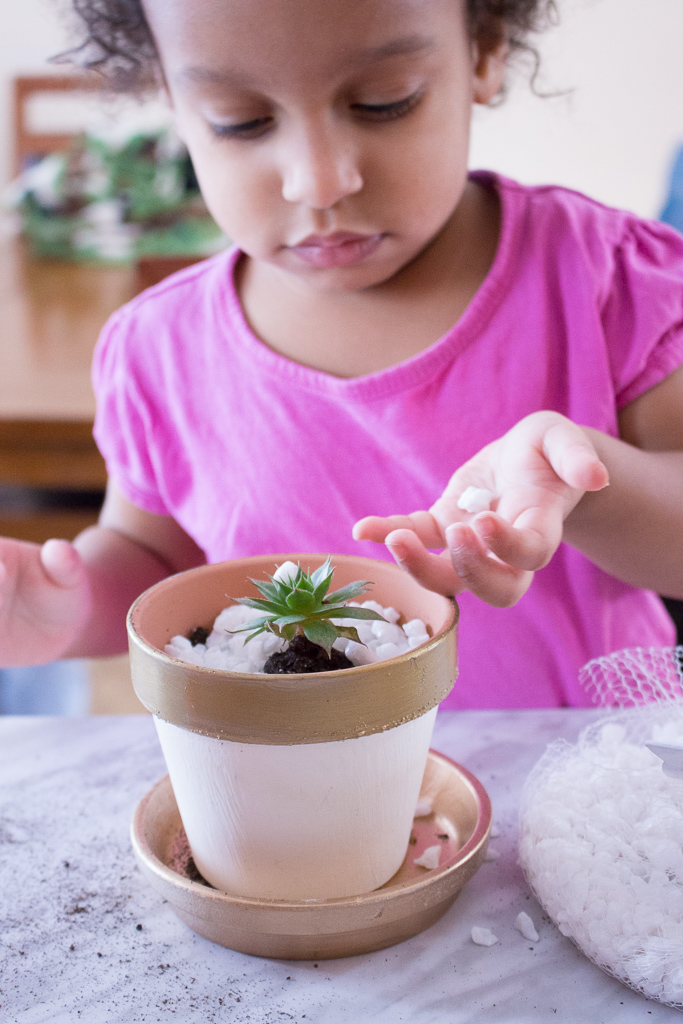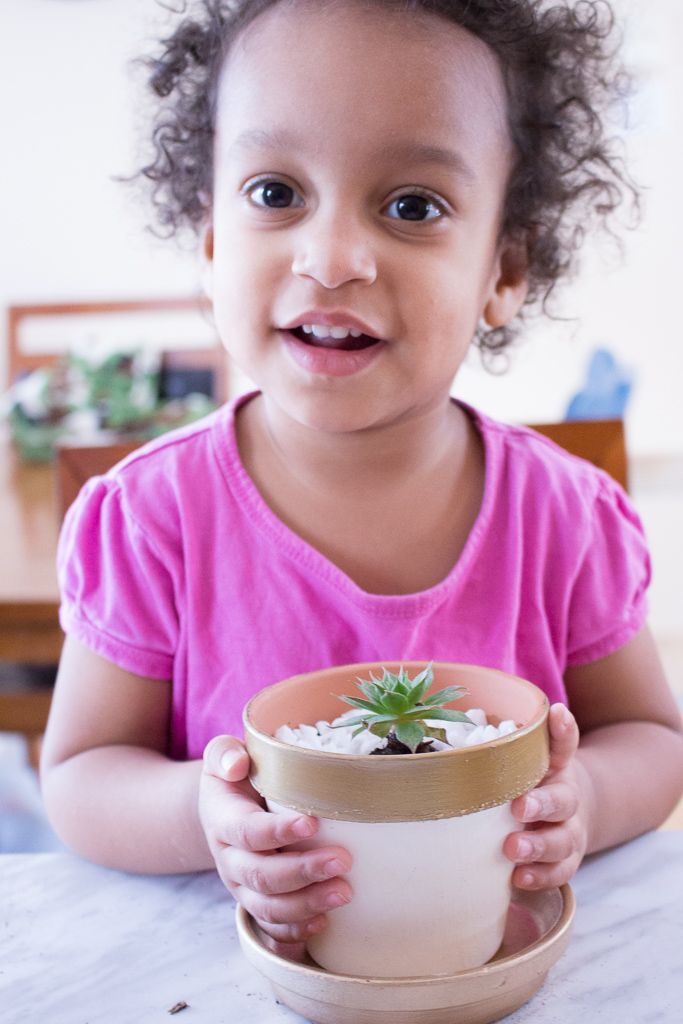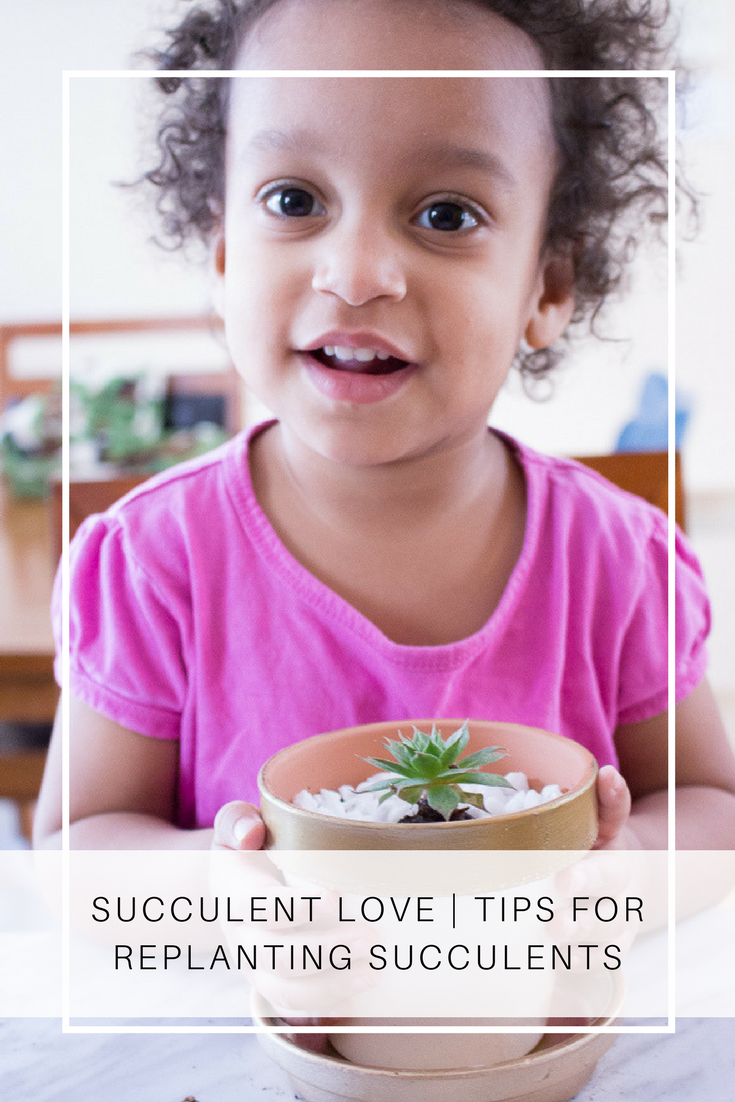 Replanting succulents turned out to be a whole lot of fun. Jazzy was a little too excited about playing in the dirt. Lol
If you're in the USA, you have better luck finding really inexpensive succulents. I'm always on the lookout for them, but they are harder to find in my area.
Do you have a black thumb or a green one when it comes to plants?
Be sure you are subscribed so that you don't miss a thing!
Let's connect!
Twitter | Facebook | Instagram | Bloglovin