Last week we all got sick one after the other (thank you, Tristan, for sharing). We made ginger tea with lemon and honey then rubbed some Haitian "Huile mascreti" (burnt castor oil) all over our chest. The adults took a few shot of NyQuil before going to bed, and Tristan got his shot of cold medicine.
For the past 5 and so years, the "cold/flu train" has been the same. First, Tristan gets it. Then mommy because when Tristan is sick, all he wants is to snuggle with his mom (yay me!). Then Auntie Marie because she's the best sister in the world and always ends up taking care of me. Then finally, Papa the big strong horse! It always stops for Papa last! He likes to brag about how big and strong he is but soon as he gets sick he becomes the biggest baby! One of my friends calls it the "man cold," it's quite the theatrical act. Think, Nyquil ad.
When Tristan has a cold it usually last 2-3 days, sometimes less. I can handle a running nose, but soon as he gets a fever, I start to panic. I don't know why but that's just the way it is. All the horror stories of children having severe allergic reaction to over the counter medications don't help either. And like all children, he HATES medication. When I say HATE, I mean he will make himself throw up at the sight of medication. When he was little, we gave him suppositories when he had a fever; he didn't like it, but at least he didn't make himself throw up. As he got older though it was no longer an option. One day I went to the pharmacy and instead of grabbing the first bottle of children Tylenol or Advil I saw, I decided to ask the pharmacist for some help. That's when I was first introduced to Homeocan Children. It's supposed to be all natural, so that's a plus! The first time he tried it he didn't make himself sick. He had a pleasantly surprised look on his face. I tasted it once, and it doesn't have that bitter taste all other medications tends to have. To me, it tastes like sugared water! It works great for Tristan, and he doesn't mind taking it.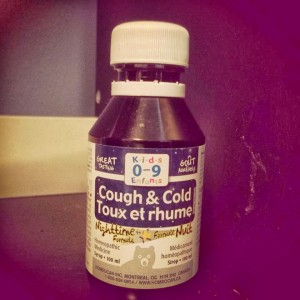 To all the parents out there, if you are looking for a natural medication for your children, go check out your local pharmacy for
Homeocan children
. Do you know other medication that works great for kids? Would love to hear about it. Be sure to comment, Love to hear from you all.
**this post contains affiliate links**