When my daughter was still in the belly, I called her my little worm. Always moving about!  She must have been three days old when I came to the realization that she was a ninja in her previous life. I remember putting her on her back on the pillow, turning my head around to grab something and finding her flat on her belly. That's a ninja move for sure.  Today I have a list of 7 must have child safety gadgets for all the little ninjas in your lives.
5 Must Have Child Safety Gadgets For Your Little Ninja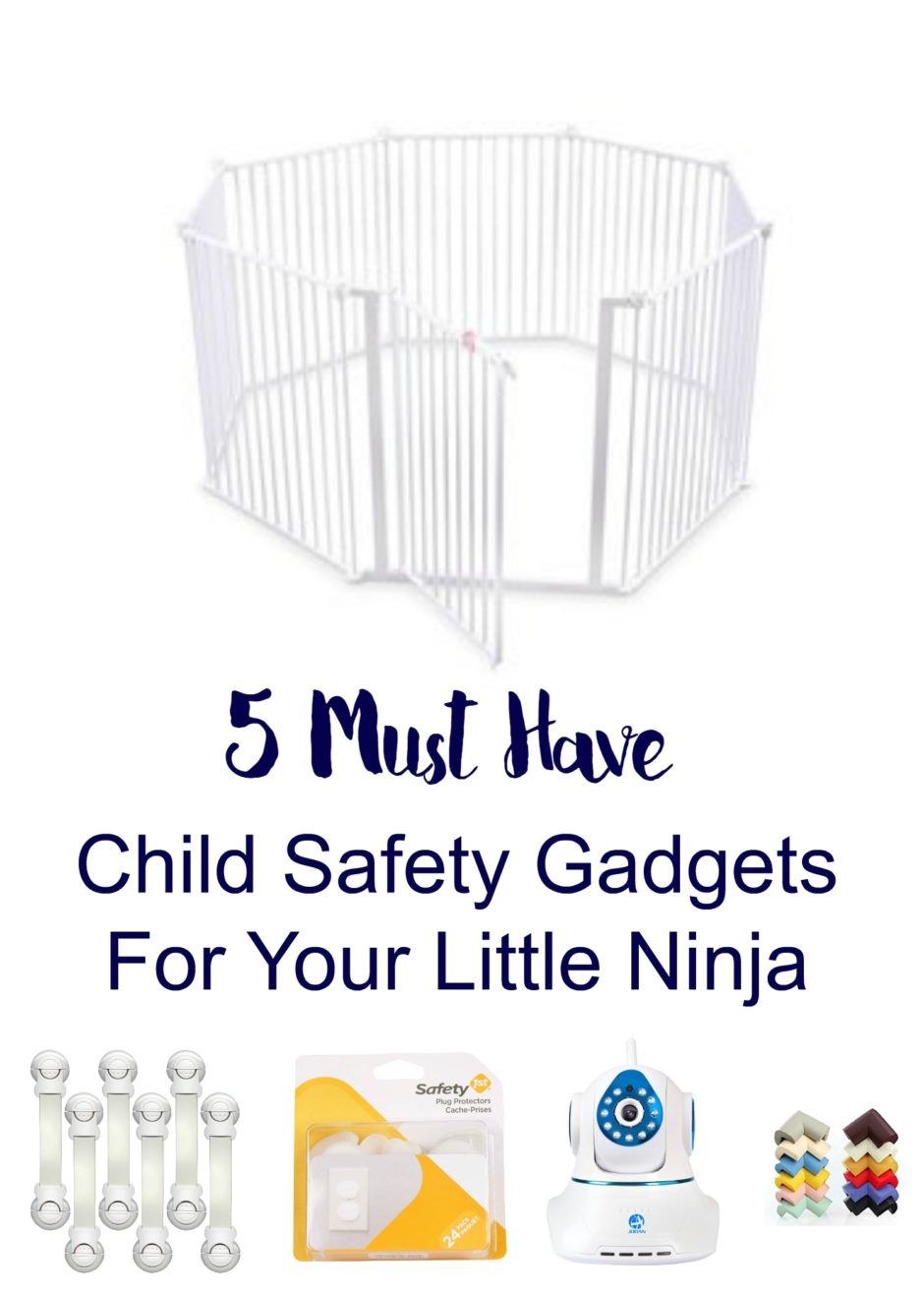 Before I share those safety gadgets with you, let's determine if your child is a ninja.
Signs your child is a ninja
They are fast!
Child Ninjas act in silence.
They will destroy EVERYTHING  in their path.
You don't see them until they have completed their mission (dirt eating, broken  makeup palette, paint on the wall, etc.)
Before they start to walk, they are mostly a danger to themselves.
If you answered yes to any of these, then you, my friend, have a little ninja! Here's my little ninja! Doesn't she look like a little angel? Don't let that cute face fool ya! She's a baby ninja!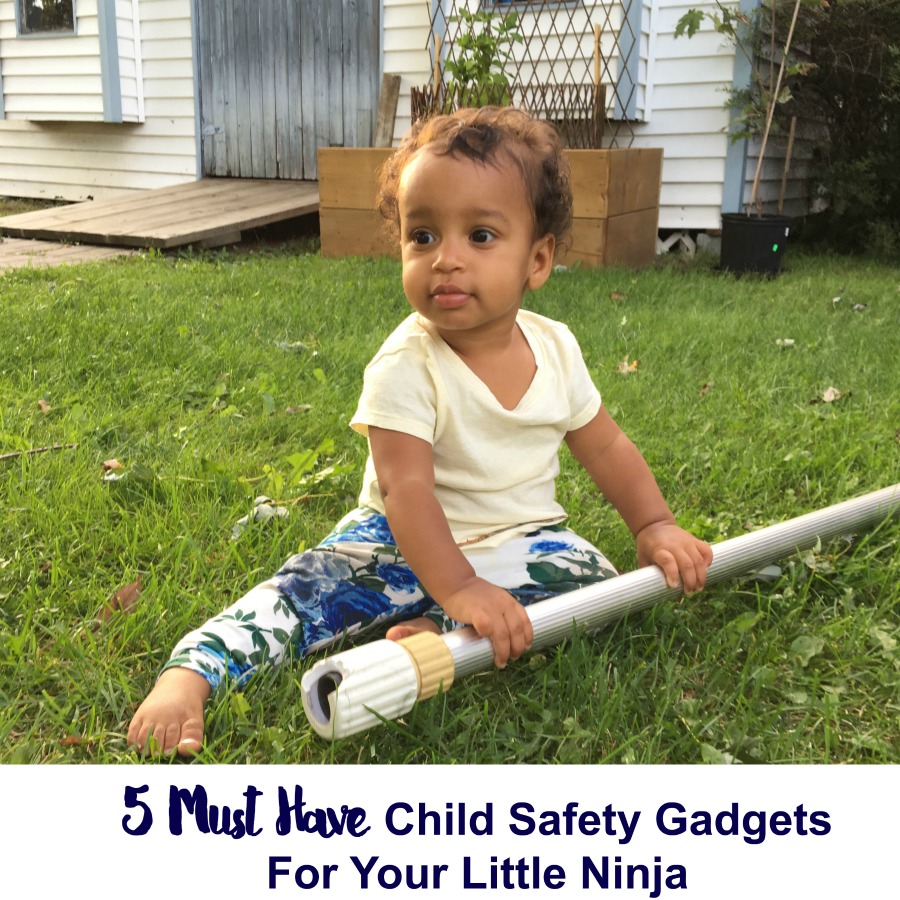 [Tweet "Check out these 5 Must Have Child Safety Gadgets For Your Little Ninja #babyninjas @ladymarielle"]
Here's what you will need to keep your ninja safe.
Safety Locks: Great to keep the little ninjas out of the toilet bowl, fridge, and cabinets. Buy it HERE!
Super Wide Gate: For confinement. Can't have the little ninjas running around wild! This gate is a bestseller on Amazon! Get it one, or two!
Plug Protectors: What is it about little ninjas and their fearlessness? If you can get plug protectors, put furniture in front to hide them.
Furniture Corner Guard: This one is a bit optional in my opinion. But just to be on the safe side, I'd made sure to get a few furniture corner guards.
Camera Video Monitoring: Get a camera video monitoring system with two-way speakers. That way, when the little ninjas think they are sneaky, you can get on the speakers and say "I see you, ninja! I see you!!" That should slow them down long enough for you to get to them.  Maybe.
Other useful tips to keep in mind when dealing with little ninja babies:
Stay vigilant!
If you think they can't reach something, they probably can. Move it higher up.
Avoid distractions when in the presence of little ninjas. They are watching you and soon as you look busy, they will make their moves.
Let's keep our baby ninjas safe! What other must have child safety gadgets would you add to this list? Hope you will take a moment and share this list. Don't have a baby ninja to worry about? What about soup? Do you like soup? Check out my new soup recipe HERE.
Subscribe for more awesome tips!
Let's connect!
Twitter | Facebook | Instagram | Bloglovin | Pinterest
*This is not a sponsored post. This post contains affiliate links.