Lady Marielle is currently accepting submission for 2016 Holiday gift guide. Do you have a product that you would like to promote? Let me help you! There are multiple packages to choose from to maximize your reach during the busy holiday season.
2016 Holiday Gift Guide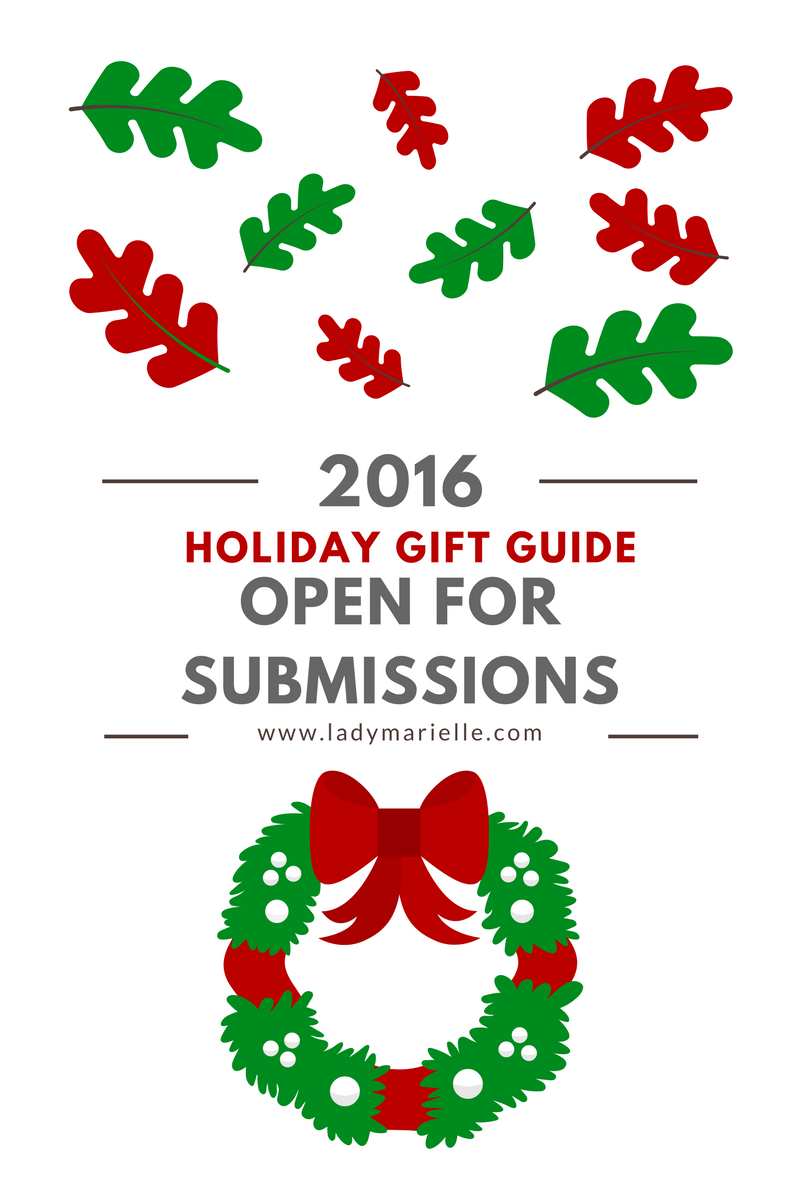 About Lady Marielle
Lady Marielle is a family and lifestyle blog written and edited by me (Marielle). I mostly blog about my kids. I've been blogging for a little over four years and LOVE what I do.   I love shopping and will often to reviews on my favorite items. You will also find easy to make recipes for the whole family, product reviews and much more. Working with brands is something that I enjoy doing a lot! My blog is a family friendly (but I won't say no to wine). That being said, product submitted for the 2016 holiday gift guide must be family friendly.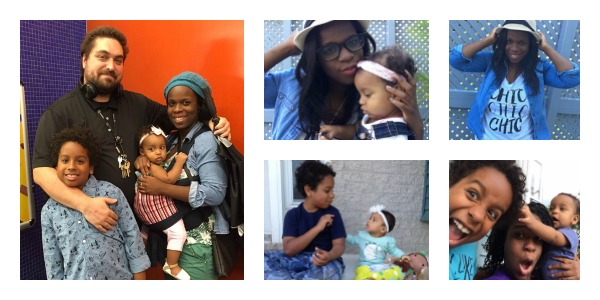 **Kids and food related products do extremely well with my audience.
Blog Stats
Twitter: 9575
Facebook: 5787
Instagram: 7885
Pinterest: 6664
Google+: 2764
YouTube: 308
Newsletter + blog subscribers: +500
Twitter | Facebook | Instagram | Pinterest | Google+  | YouTube
My blog's audience is mainly in the USA, but I'm located in Canada. Brands that wish to submit their product for reviews must be able to ship to Canada. Other options are available to promote your products if unable to ship to Canada.
Sponsored blog article/Review –  starts at 150$
*Requirements: A full-size, non-returnable product. Free giveaway option available. You are responsible for shipping.
*Does not include video. Please email me for rates if you would like a video review: [email protected]
 B

log post (minimum 300 words) with link to your product and social media channels

Personal photos of your product in use. 

One Facebook share
2 Twitter Shares
1 Pinterest share
Gift guides listing – $50
*No product required
Image of your product (provided by you) + link to your product.
Gift guides are shared on social media channels (Twitter, Facebook, and Pinterest)  during the holiday season.
Giveaways 50$*
Giveaways will be promoted on all social media channels (Twitter, Facebook, Instagram, and Pinterest). They are also shared on multiple giveaway sites and groups to maximize its reach (read more about it here). The company is responsible for shipping product to the winner. Product giveaway must be open to USA (primary audience) or Canada.
*Free Giveaway option is available with sponsored blog article.
Social Media Shares – (starts from 25$)
Looking to share your product/brand with my audience? I have options for Facebook, Twitter, Instagram (stories + posts). Please provide pictures + product link.
Package Option 1: 1 Twitter Share + 1 Facebook Share + 1 Instagram = 25$
Option 2: 2 Twitter Shares +2 Facebook Shares + 1 Instagram (with 1 Instagram story) = 35$
Package Option 3: 3 Twitter Shares + 3 Facebook Shares + 2 Instagram (with 2 Instagram story) = 75$
Ad Space – (30$)*
Three spots available during the holiday season (As early as October to December 31st)
First come first serve.
300X 300 Sidebar
**Family friendly ads only
**Bonus: Video starts at 200$
You have the option to choose your product to be featured in a video (3-10 minutes). The video is uploaded on Facebook + YouTube and will be shared on social media channels.
Watch the most popular video on my Facebook page HERE. Most viewed video on my YouTube channel HERE
To be featured, contact me by email marielle.alt[email protected] with 2016 Holiday Gift Guide in the subject line.
Thank you and looking forward to working together during the holiday season.