I make it no secret; I love shopping for kids clothes at Gymboree. They have the most adorable clothes for newborn and for kids up to size 12. Did I mention the clothes are very affordable? I've written quite a few posts expressing my love for their clothes.  Doubt they even know I exist! *insert crying emoji* Today I'm sharing some summer baby fashion and tips for shopping online. Stay tune; I also have some excellent news for all the international Gymboree fans!
Summer Baby Fashion With Gymboree + Tips For Online Shopping
I want to start off this post with some baby spam…I mean baby pictures. We've been having some pretty awesome weather, which means I can finally take out the Little Lady's bathing suit. I picked up a few for her online when they were on sale. I got her the hot pink/red one a few months back. Glad that I did too because it's no longer available. The cute pineapple one is, though!
Now, on to the summer baby fashion pictures!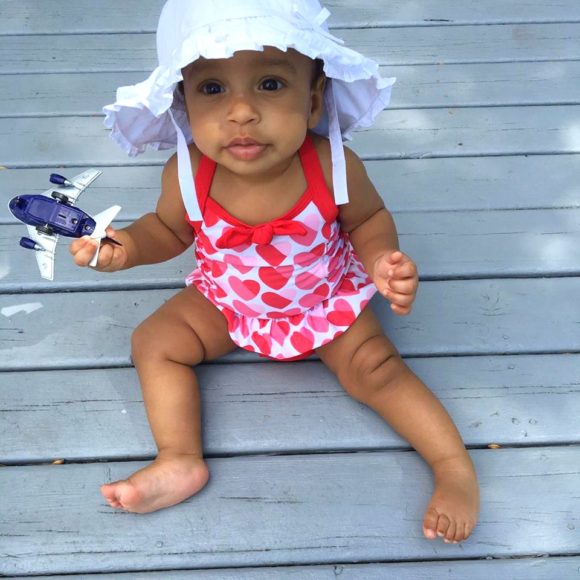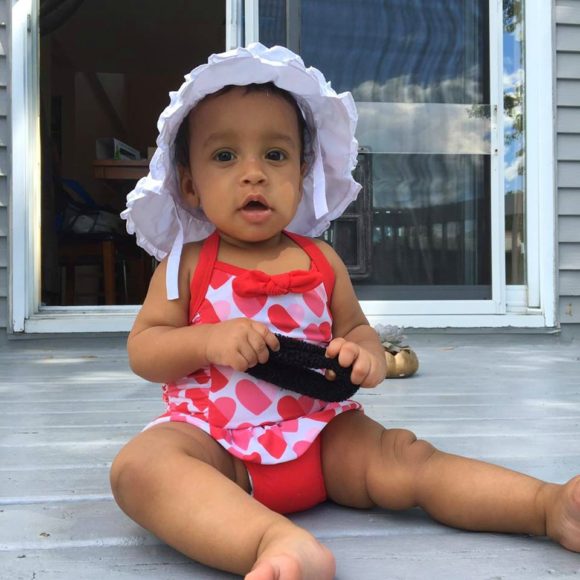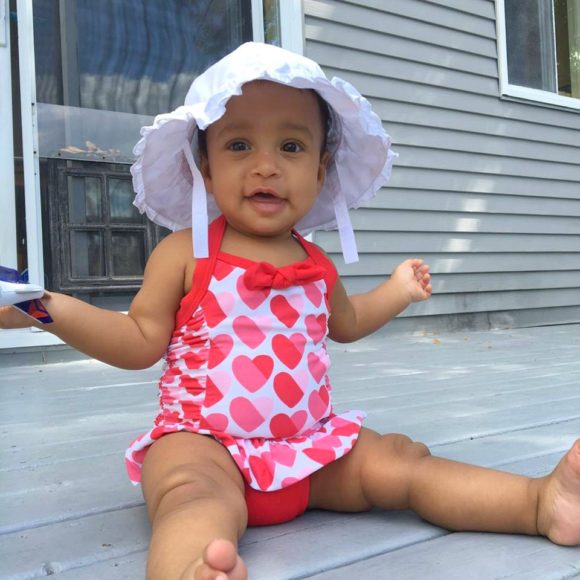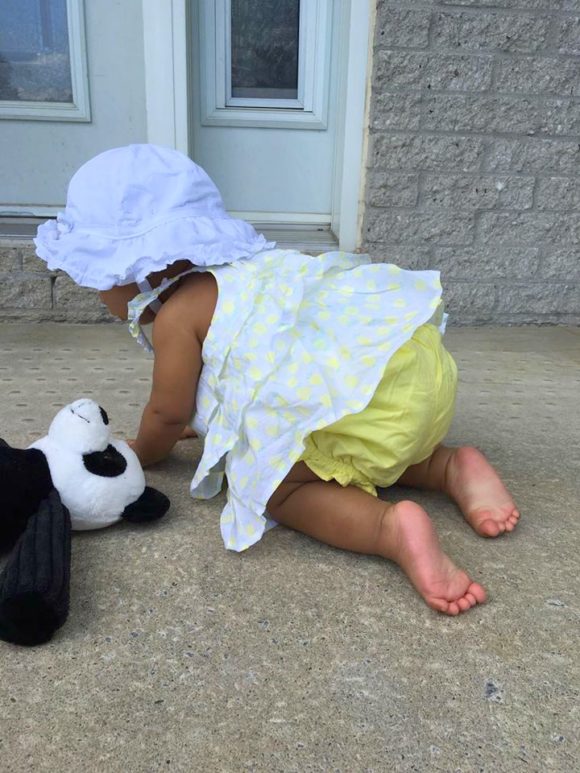 As you can see from the last picture, she wasn't having it LOL I didn't even get ONE single good shot of her in that cute yellow pineapple outfit!
Tips for shopping online
Sign up for the newsletter: Often time, online stores have special promotions when you join their mailing list. Plus you get an email when they have sales and discounts!
Follow your favorite stores/brands on their social media channels: If you don't like giving your emails to online stores, I would suggest you follow them on their social media channels. A lot of time brands/stores will have specials for their followers!
Don't buy on an impulse: Buying on an impulse is never a good idea. I usually keep items in my cart for a while and wait for a sale or discount code before finalizing my purchase.
Special news for all you international Gymboree fans!
Gymboree now ships to over 180 countries! *insert happy dance emoji* Not only that but for a limited time only they are offering 15% off international orders with code GLOBAL. You can check out the Gymboree site to see if they ship to your country! What are some other tips can you share for shopping online?
What are some other tips can you share for shopping online? I love to hear from you guys!
Subscribe to my blog for more tips and baby spam.
Let's connect!
Twitter | Facebook | Instagram | Bloglovin
**This post is not sponsored by Gymboree**
P.S Would like to know how you can make money using affiliate programs? Check out my previous post for tips.
** Join Gymboree's affiliate program today —-> JOIN!