I can't believe how fast time is going. My little princess is already starting solids. This time, around I'm making my own baby food. For today's post, I share my 5 reasons to make your own baby food. Stay tuned because I also share one of the Little Lady's favorite homemade baby food.
5 Reasons To Make Your Own Baby Food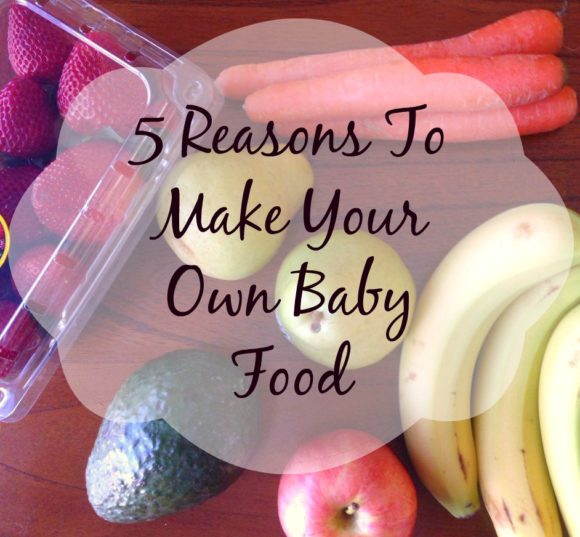 1.  Money savings
Who doesn't like to save money? By making your own baby food, you would be saving lots of money. Make a trip to your local grocery or farmer's market and pick up some delicious fruits and vegetables.
2.  You know what's in it
If you can't pronounce it, it shouldn't be in the baby's food. Or any food for that matter. But that's not the reality of things. I love making my own baby food because I know what goes it in.
3.  It's not hard
I've never been into meal prepping, but since I started making my own baby food, I love it. I set a date when I know Papa or aunty will be home to help watch the baby, and I get about two weeks of baby food ready.
4. Teaches healthy eating habits
When my son was little, I wasn't into cooking. We (the whole family) had poor eating habits. We ate a lot of fast food and greasy food. So obviously I couldn't give these type of things to my son, so I ended up giving him store bought baby food. Till this day, the kid won't even touch broccoli!
5. It's fun
So far my daughter has been superb with food. I can tell she won't be picky about her food. Watching her happily eating broccoli and peas is such a great feeling. I'm usually on Snapchat (ladymarielle) sharing when she tries a new food!
There you have it my lovelies, my  5 Reasons To Make Your Own Baby Food. Below I have the recipe that my daughter loves in the morning.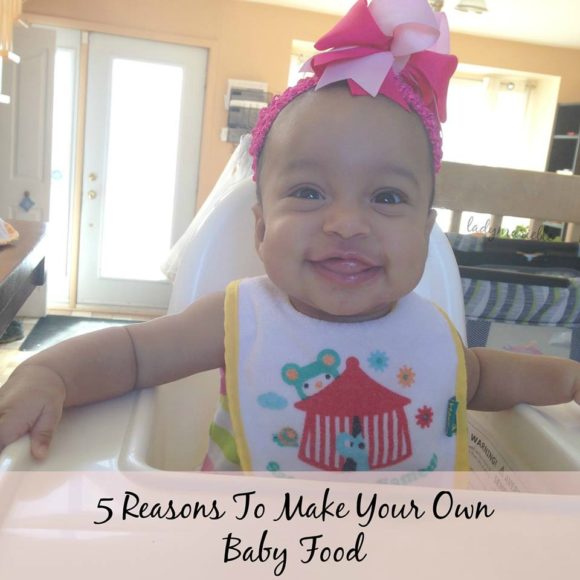 Recipe
Strawberries and Bananas purée
This recipe is very simple to make. You can do it ahead of time, or you can make it the same day.
You will need:
1 banana
3 strawberries
1 oz of breastmilk of baby formula (makes it easier to blend)
Direction: Put everything in a blender or food processor (we use out magic bullet) and blend until it is smooth.
P.S You can make it a bit chunky when baby has teeth.
Know someone that will be introducing food to their baby soon? Why not share this post with them! Be sure to follow me on Instagram for baby spam!
Don't forget to subscribe to my blog for more updates and recipes.
Let's connect!