"At last my love has come along
my lonely days are over, and life is like a song…"- Etta James
That's the song that came to mind when I was finally able to hold my phone/baby in my hands again after 7 WHOLE days!!! A bit dramatic? Yes, I'm aware of that.
Last week I had to send my iPhone 5 for repair because it was having a battery issue (it would power off at 35% battery life).
To be completely honest, it wasn't as bad as I thought it was going to be. I mean, the first few days I was going through some sort of drug withdrawal (not that I would know what that's like, I don't do drugs). I could hear my phone ringing (not that it ever rings, nobody calls me #ForverAlone). Going to the bathroom was…boring. Would only go because I had to. I ate all this awesome food, and NO ONE KNEW ABOUT IT BUT ME (and whoever was eating it with me). My son drew this really cool abstract picture, and when his dad called me into the living room to take a picture I glared at him! AS if he doesn't KNOW! I ended up using his Samsung phone to snap the picture. I mean, it's an ok phone, but I wanted my baby back!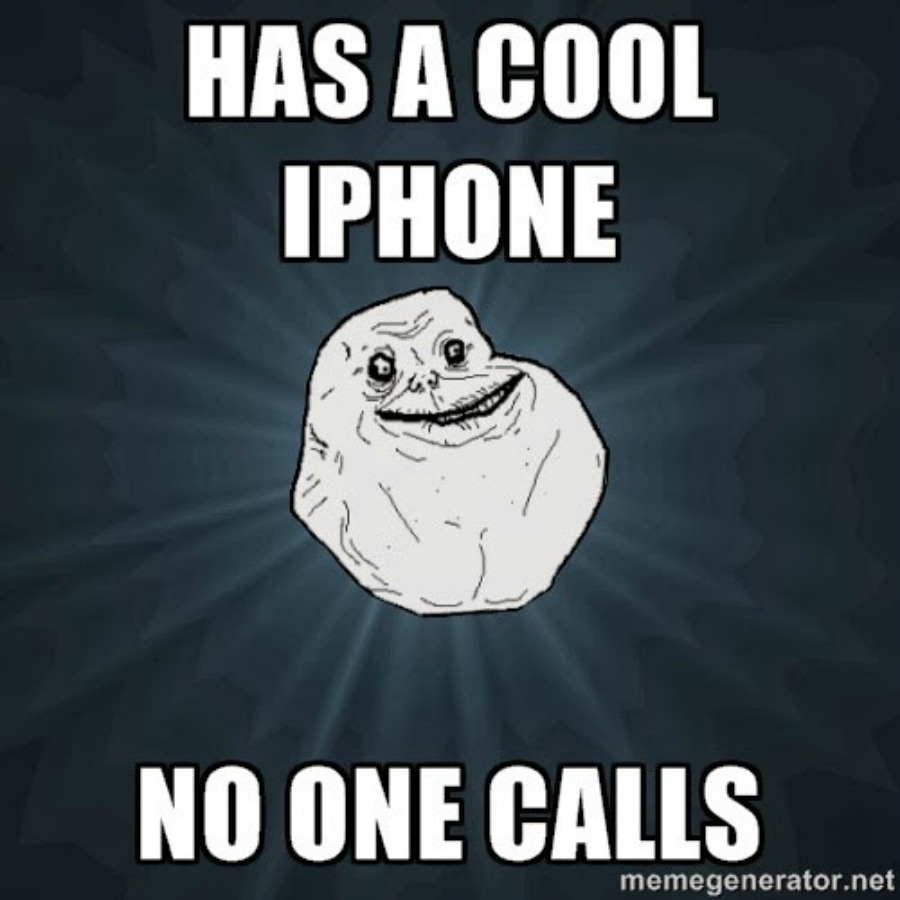 #Foreveralone
Here's how I was able to successfully survive without a cell phone:1. First, Do NOT panic. I panicked.Which wasn't the smartest move because I developed what is known as phantom vibration syndrome* (yes there is such thing, I wiki-ed it!).
2. Once I had calmed down, I made sure to back up my phone. Just to be on the safe side, I backed it up on my computer and on the iCloud
3. After I had sent the phone to be repaired, I waited…And waited…and waited…and…well you get the idea! It helps if you have something to pass the time with like maybe…a child that needs to be fed and such. During my waiting period I binged watched some tv shows on Netflix with my bf, and for once I wasn't glued to a phone playing…Candy Crush Saga – King.com Limited…or checking my emails or posting 100 pictures on Instagram. I also spent some time trying to figure out how to work the sewing machine I got for Christmas. I was…productive (somewhat).
So I now that I have my baby back, it is time to restore it and go back to my normal "glued to my phone so don't talk to me" self! Meanwhile, you guys can enjoy a classic; you're welcome!
What is the longest you've ever been without your cell phone? Do you think this generation is too "connected" when it comes to our electronics? Love hearing from you guys!
*This post was grossly exaggerated for your entertainment!