Today we all went apple picking "en famille" to celebrate my Babe turning 31.
We've been looking forward to that "Escapade en train" for quite some time now. Last year we went, and we had such an amazing time! Apples everywhere! And so many different kinds that I never knew even existed. And there were pies!!! Apple pies! And apple cider! And these amazing little sugary candies that melt in your mouth. So, of course, we expected to have pies on this escapade. Only thing we didn't get to go on to the same farm as last year. This farm looked new and fancy. But there wasn't any pies and no sugary candies that melt in your mouth..NOTHING!!! Ok maybe I'm exaggerating a bit, they did have cupcakes…and gummy worms!? But NO PIE!!
Right as the bus pulled up in the parking lot, the Babe noticed we weren't on the same farm. I told him not to panic, I mean, it's an apple farm, how different can they be?! But they were different. Very much so.
After waiting in line for the bags that we would be using to collect our apples, we all made our way to the orchards. I can't say that I wasn't a little bit disappointed with the place. Maybe because I had such high expectations? But let's be fair, it wasn't all bad. I mean there were apples. They tasted like apples should taste. Something was off, though! After trying the Lobo, Empire and Spartan…they all tasted the same. Maybe my taste bud was off today, but even the Babe thought the apples all tasted the same.
After walking in circles for half an hour looking for the nicest apples for our bags, we made our way back for lunch. With our 30$ ticket for the "Escapade en train", we were given a choice of "collation" which consisted of some sort of pastries (that the girl in charge of the "collation" stand called a "chausson") and pop or water. Let's just say that I'm glad we brought our lunch today. But it wasn't all bad. Today I got to hang out with my favorite people. Even though it was a bit warm, and the bugs kept trying to rape us, we still had some good laughs!
To make up for the lack of pie in my escapade today, I came home and turned on my Whoot warmer and added two cubes of baked apple pie scented wax. This will have to do for tonight since I was too tired to go over to the bakery to stake the place for some pie! How wonderful it would be if I could fix all my mood with some scented wax!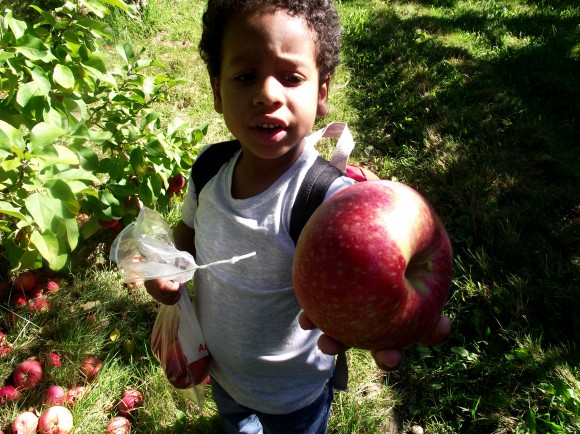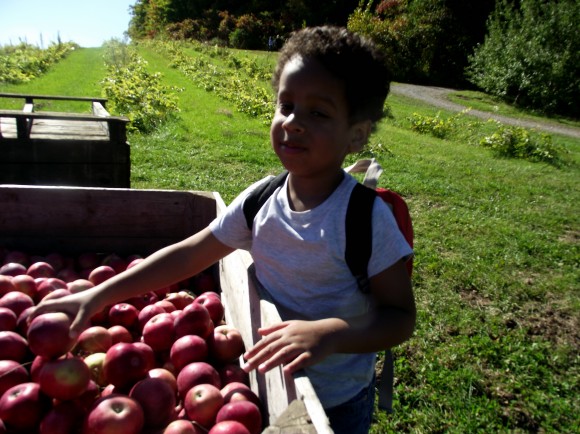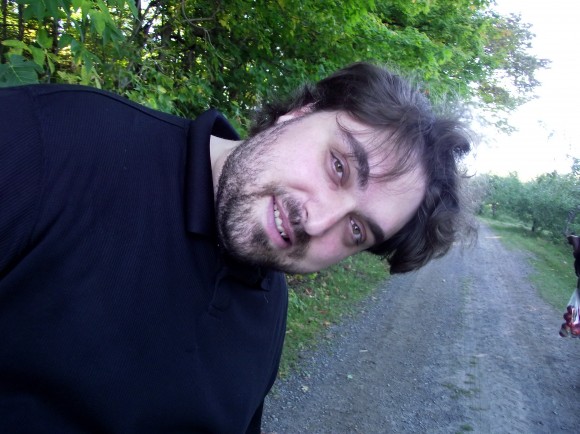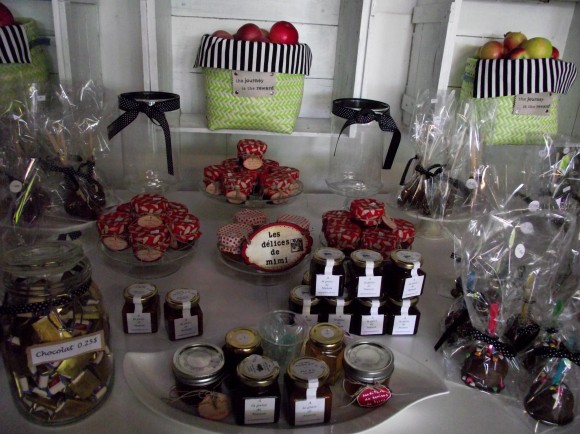 Still, great memories!