A few years ago, I started blogging. I remember posting something on Facebook about starting a "mom blog."  I had no idea what I was doing. An acquaintance was kind enough to give me some feedback and directions. I was scared. But he walked me through it, and I was able to get my very first "real" blog post up. And as you would say, the rest is history. Fast forward a few dozen blog post later; I became stuck again. In today's post, I'm sharing how having a mentor that's also my closest friend, has helped me with my blogging and facing my monsters.
What happens when your mentor is also your closest friend?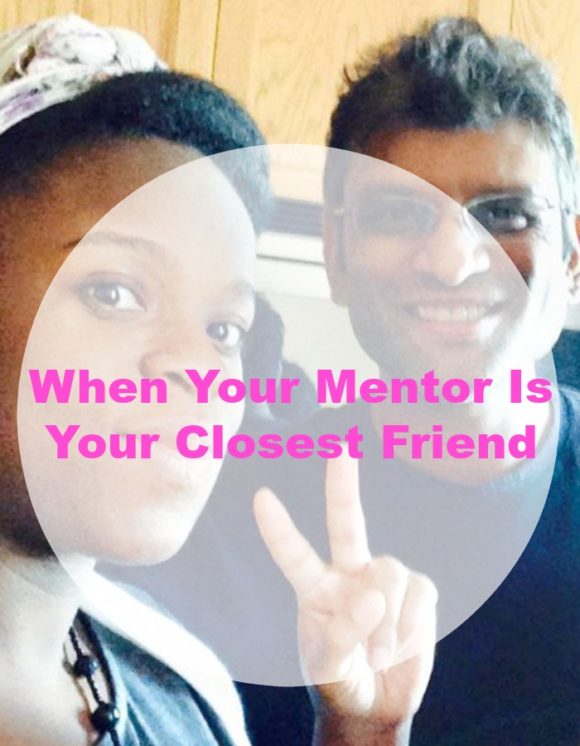 When your mentor happens to be your closest friend, there's no filter. There's no sugar coating it.  He told me once "M; you have to face your monsters." I just looked at him like he'd lost his damn mind. Was I ready to face my monsters? I spent so many years accumulating debts because of my poor shopping habits. Why was I so afraid of facing my monsters? Does it mean I have to give up shopping? That didn't sit well with me. But you know what else didn't sit well with me? Having debts! So I started facing my monsters. One monster, every month. By doing so, I was able to pay down 10,000 of my credit line (which was initially 16,000). Took me two years! This might not sound like a significant achievement to most, but for me it was a huge deal!
What are some of the benefits of having a mentor?
A mentor is someone that will help you stay focus on your goals. When I first started writing my monster chronicles, R would message me the night before the 1st of each month to "remind" me to update my income report. They will listen to you when you are feeling down. Whenever I would get frustrated about things, he would just listen to me vent before helping me. They will offer solutions when facing dilemmas.
Who can be a mentor?
A mentor is someone that you admire and respect. My mentor started out as "the dude that talks really fast".  Now, I think of him as a part of my family. It does help that he is a very likeable dude!
Always surround yourself with positive people! You will go far! 
I feel blessed for having a mentor that is also my closest friend. Do you have a mentor? If you don't, you should totally get one!
Stay awesome and be sure to subscribe to my blog for updates on my monsters chronicles!