I may or may not still have my suitcases sitting in my office room. Unpacked. But more about this later. I'm going through my pictures from my NYC trip and wanted to share with you one of the few things that I got to experience while there. I was able to visit the Statue of Liberty with one of my good friend AnnMarie and two of her kids. Keep reading for tips for visiting the Statue of Liberty.
5 Tips For Visiting The Statue Of Liberty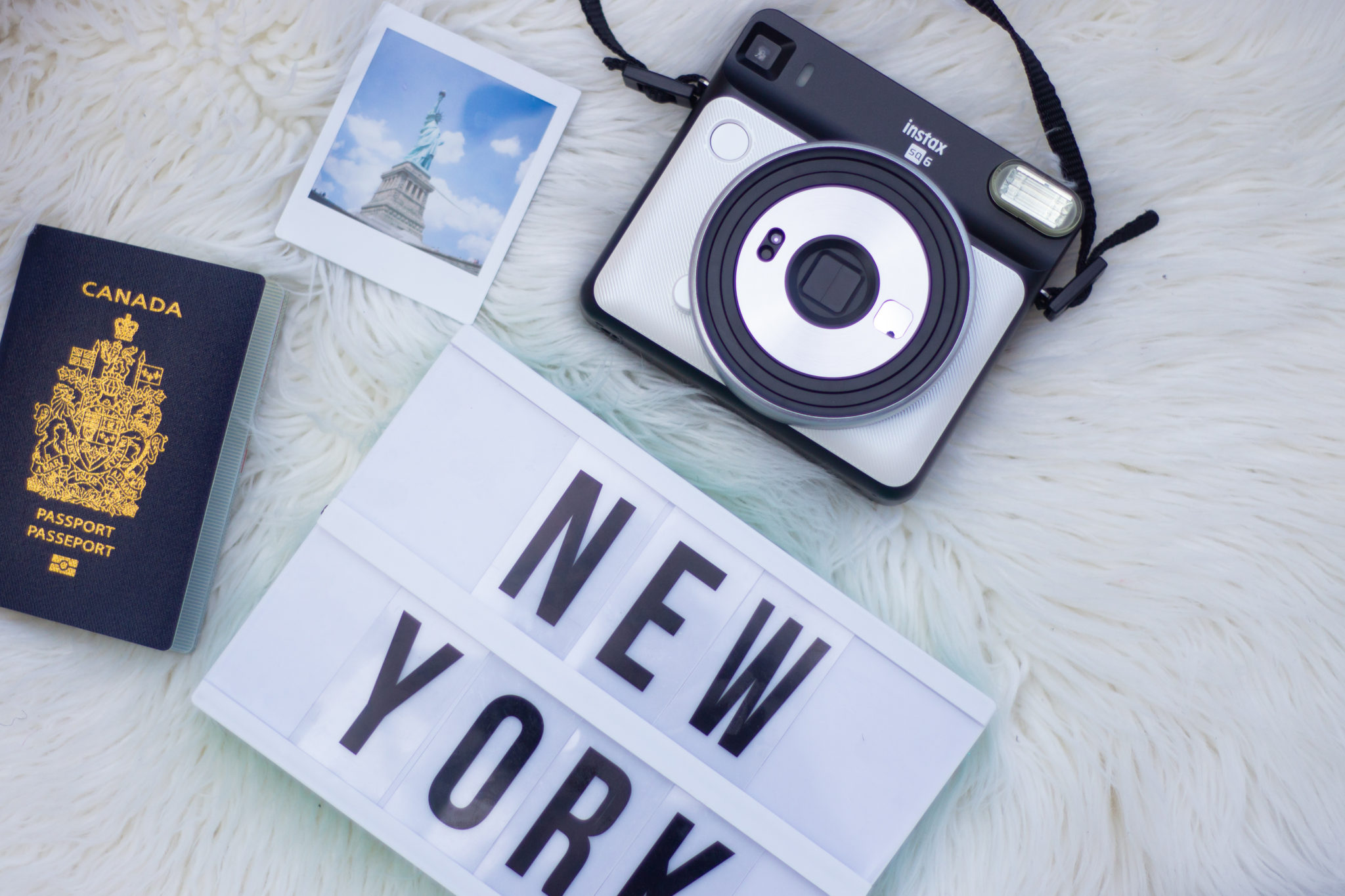 Visiting the Statue of Liberty on my last day in NYC wasn't part of my initial plans. But after a not so exciting blogger event (more on that later), I wanted to do something extremely touristic! And what's more touristic than visiting the Statue of Liberty?
Buy your ticket ahead of time
My good friend AnnMarie had already bought her ticket and advised me to do the same to avoid long lines. And BOY, was she right! The lines were LONG, and in this heat, I was glad that I took a few minutes to visit the Status Cruise website site to buy my ticket online.
Don't overpack
Since it was my last day in NYC, I had to check out of my hotel room. Lucky for me, I was able to leave my bags at the hotel so that I didn't have to walk around with them.  One thing to keep in mind when visiting the Statue of Liberty is that there is a security checkpoint, and suitcases are not permitted.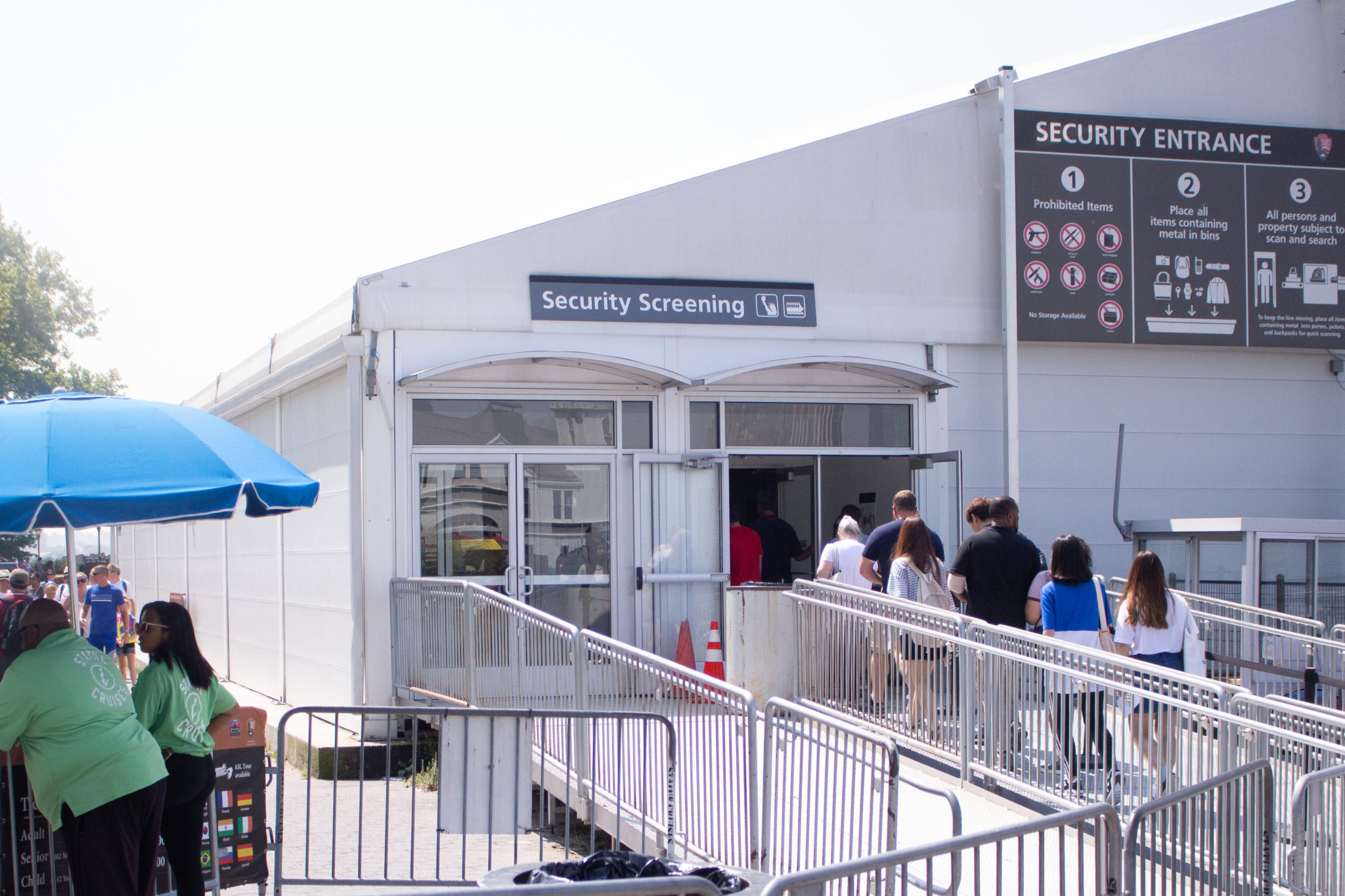 Prepare for the heat
NYC in the summer is HOT with insane humidity. We ended up walking from my C21 to The Battery Park.  By the time we made it to the lines for the cruise, I was drenched in sweat! Once you are on the boat, the heat is not so bad. If you are lucky to be at the top of the ship or near a window, then you will get a gentle breeze.  Make sure you put on sunscreen and stay hydrated.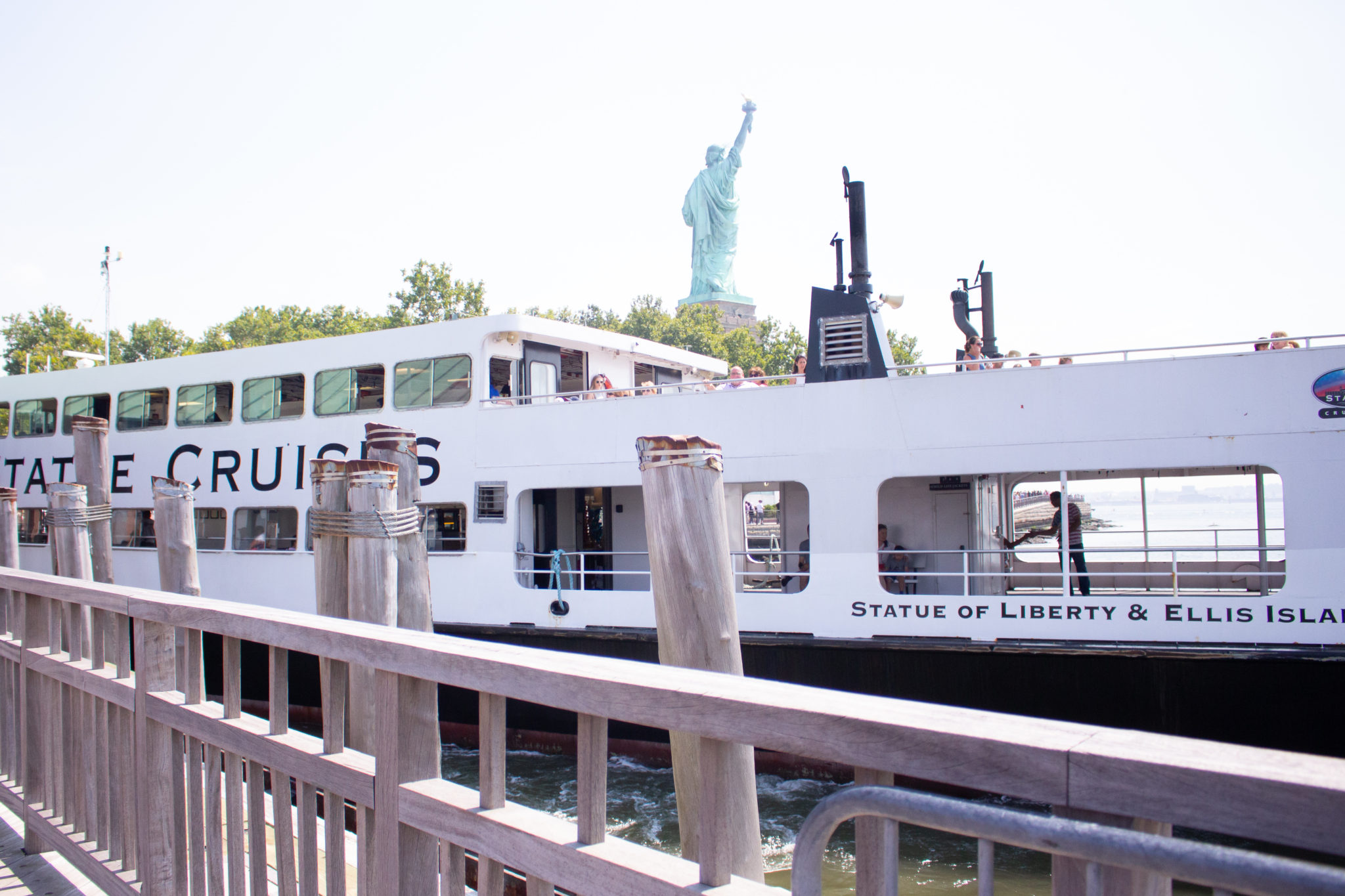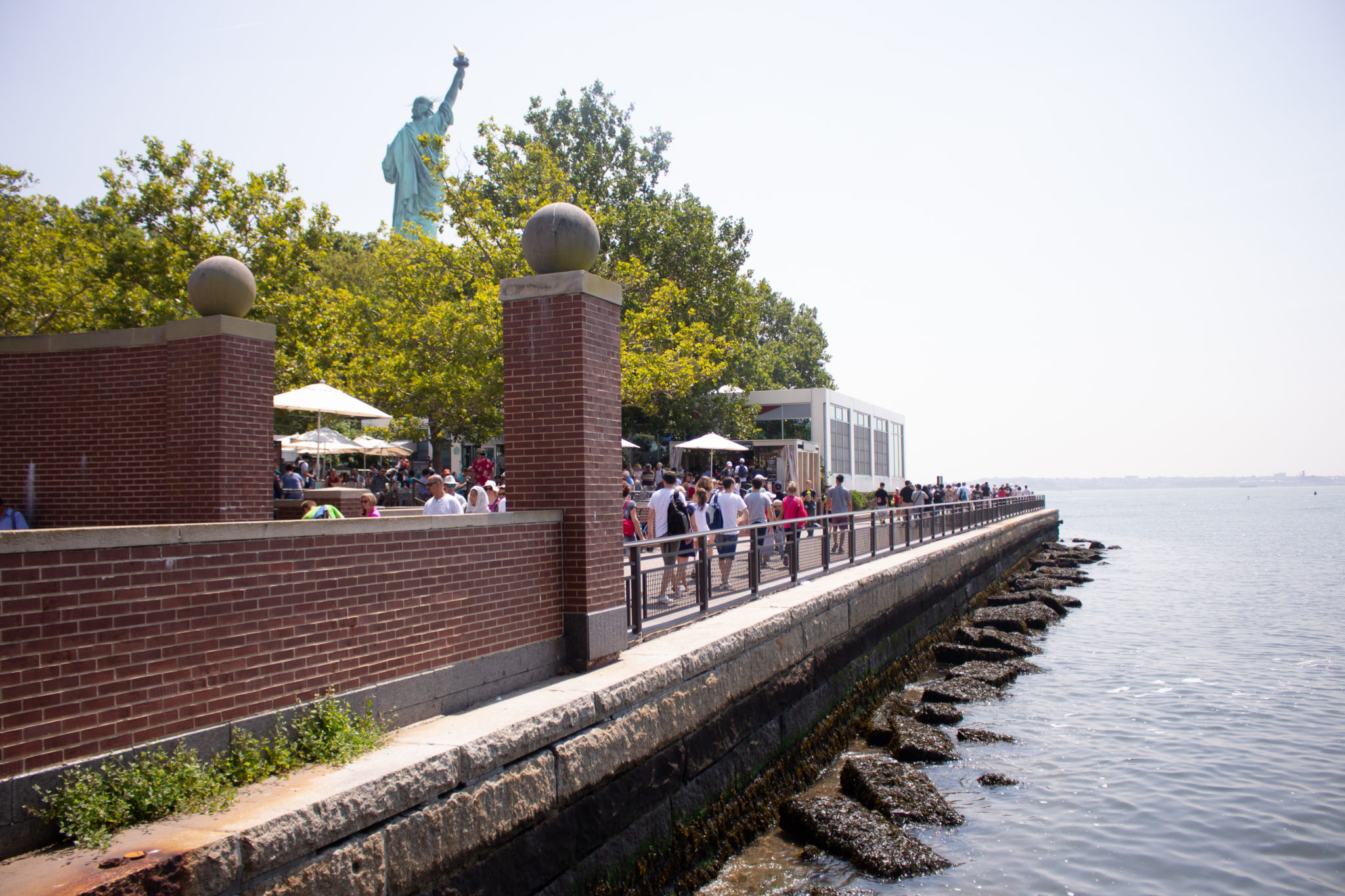 Bring a picnic
Unless you are rolling in dough, packing a picnic is a great idea. I didn't, but thankfully I had breakfast before the trip and wasn't too hungry. However, I did splurge and bought a 5$ lemonade. The food there is pretty expensive (like everything in NYC I found), so if you plan on visiting the Statue of Liberty as a family, be ready to spend a LOT!
Take LOTS of pictures!
I don't need to tell you this one! Taking pictures is my thing! But if it's not yours, that's cool! But there are SO many fun picture-worthy moments while visiting the Statue of Liberty! I even went out of my comfort zone and let my friend AnnMarie take a couple of pictures of me.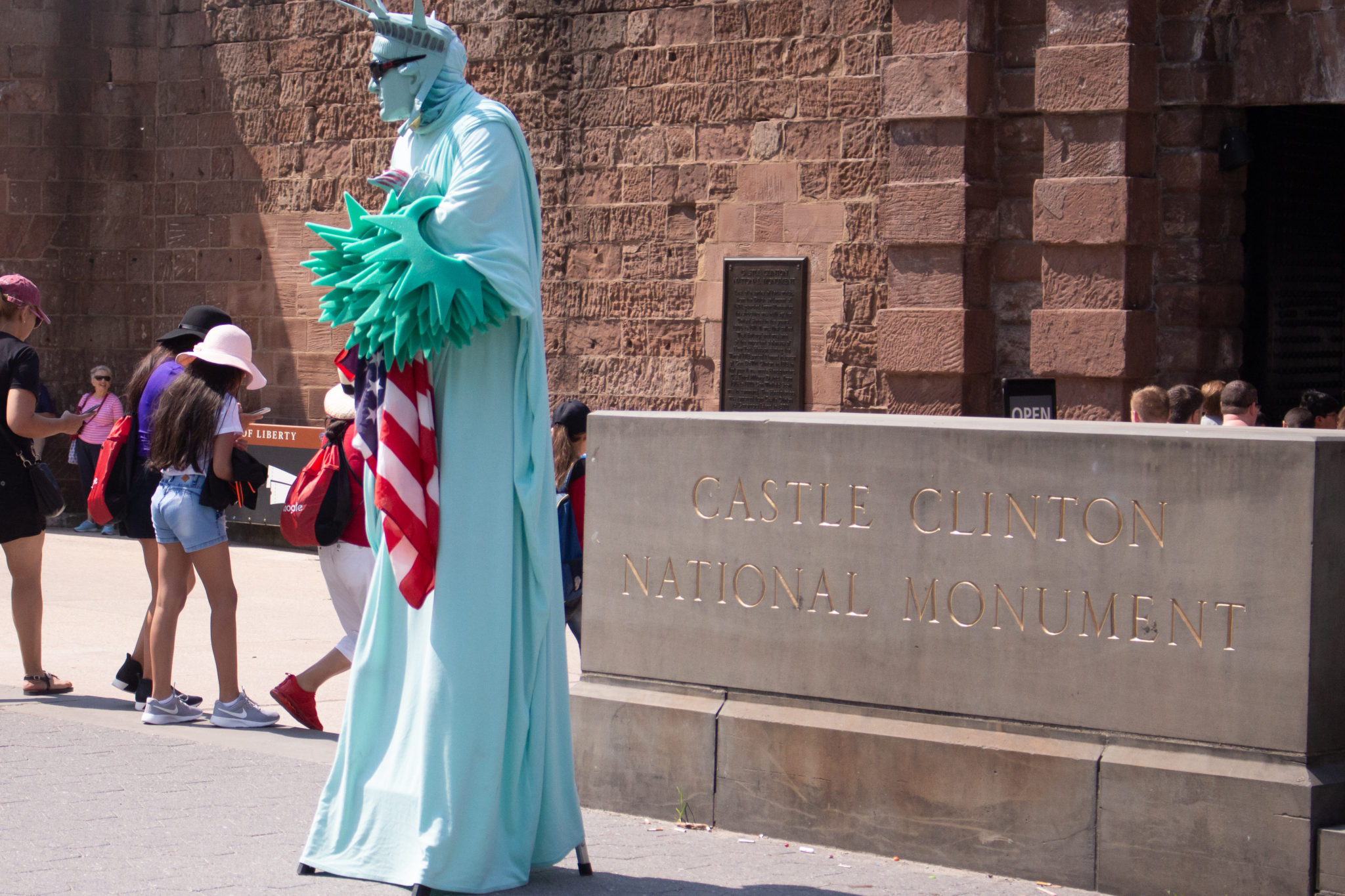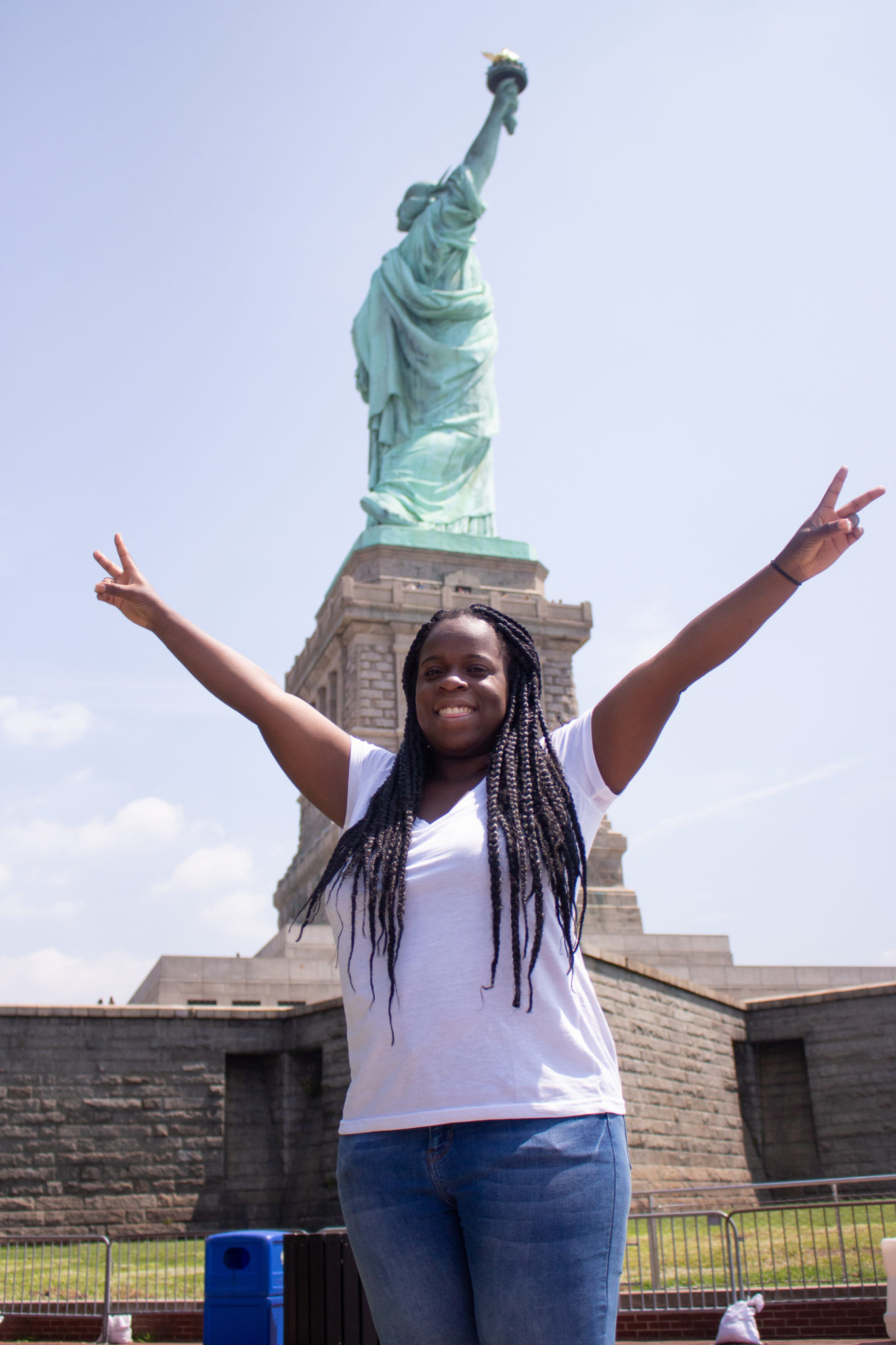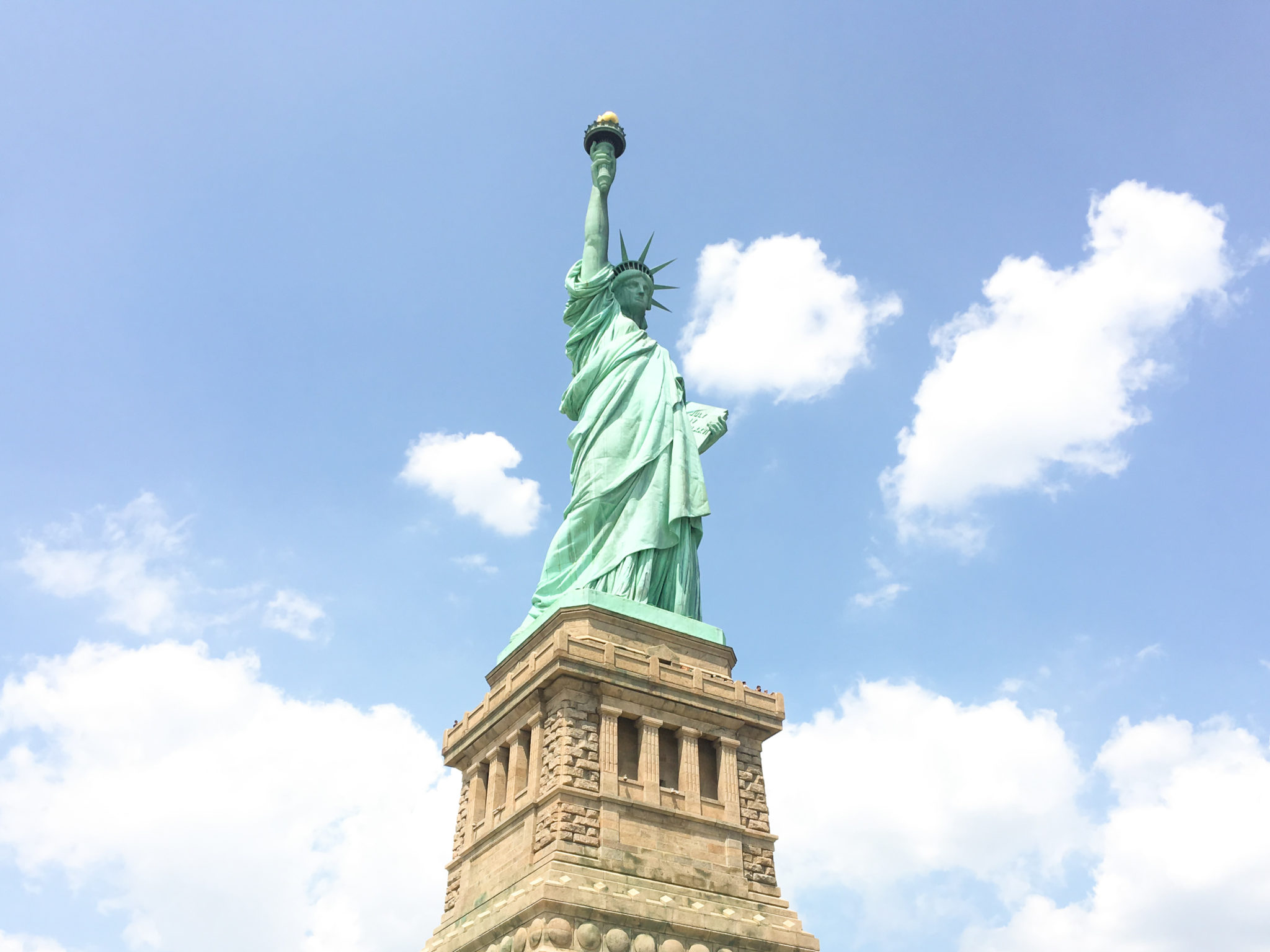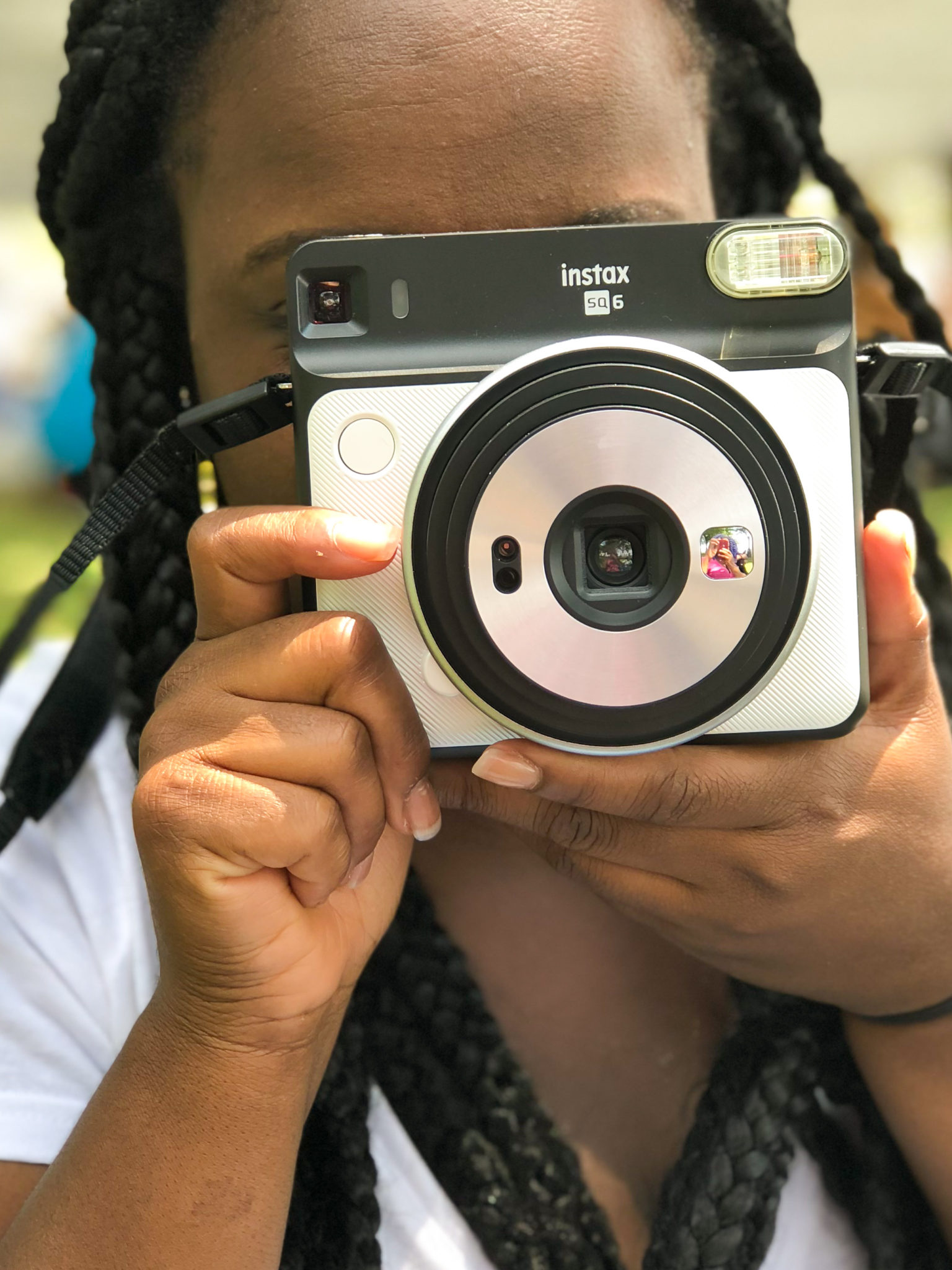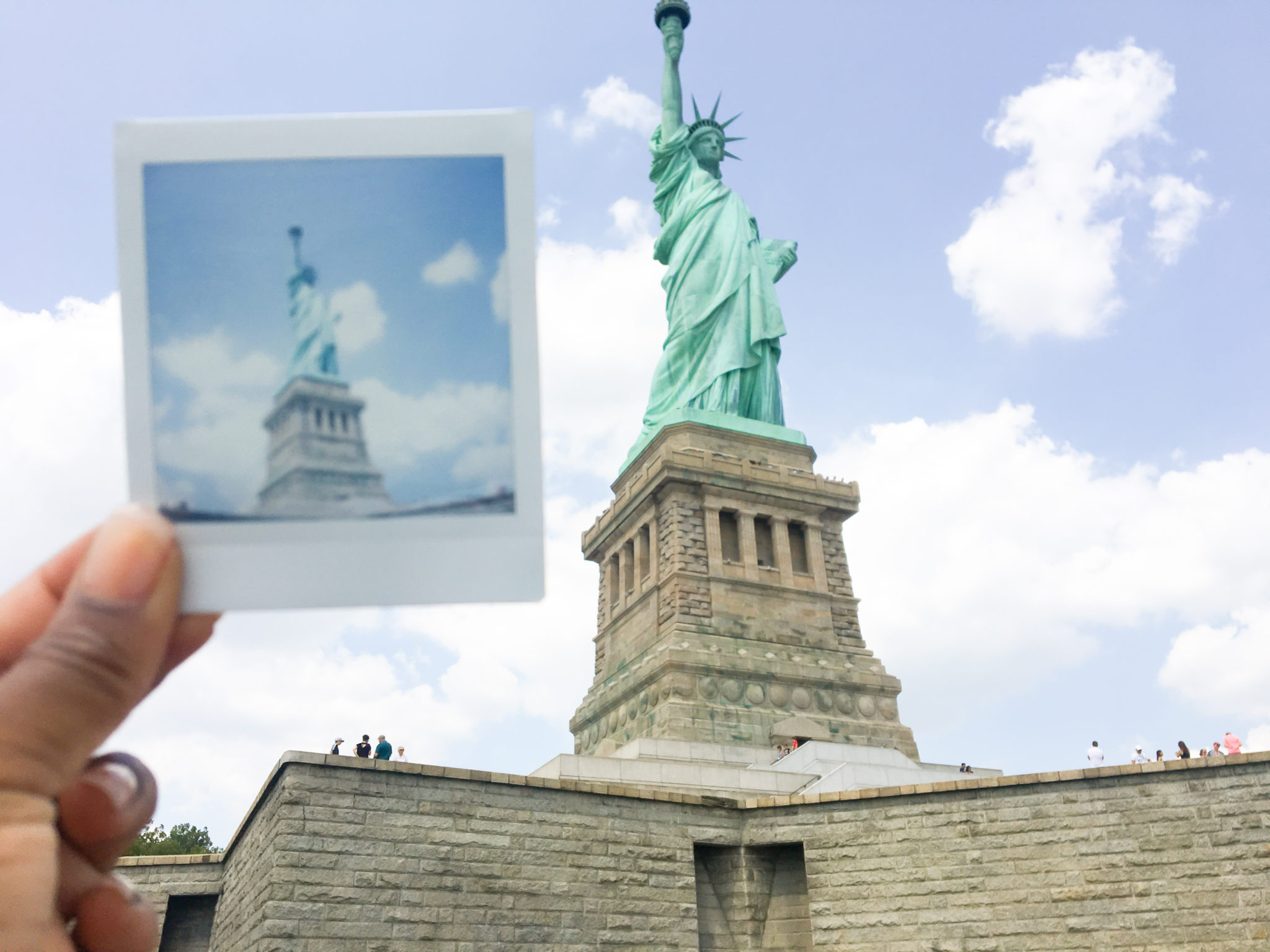 I ended up taking my Instax SQUARE SQ6 with me and snapped the perfect shot of the Statue of Liberty! I was gifted with the Peral White and love taking candy shots with it!
About the Instax SQUARE SQ6
The camera has a stylish design, and it's super easy to use. The Instax SQUARE SQ6 takes photos in 1:1 square format. I like that's super light and easy to pack in my backpack.
I used most of my Fujifilm Instax Square Film when we visited Maison Lavandre but saved a few for my NYC trip!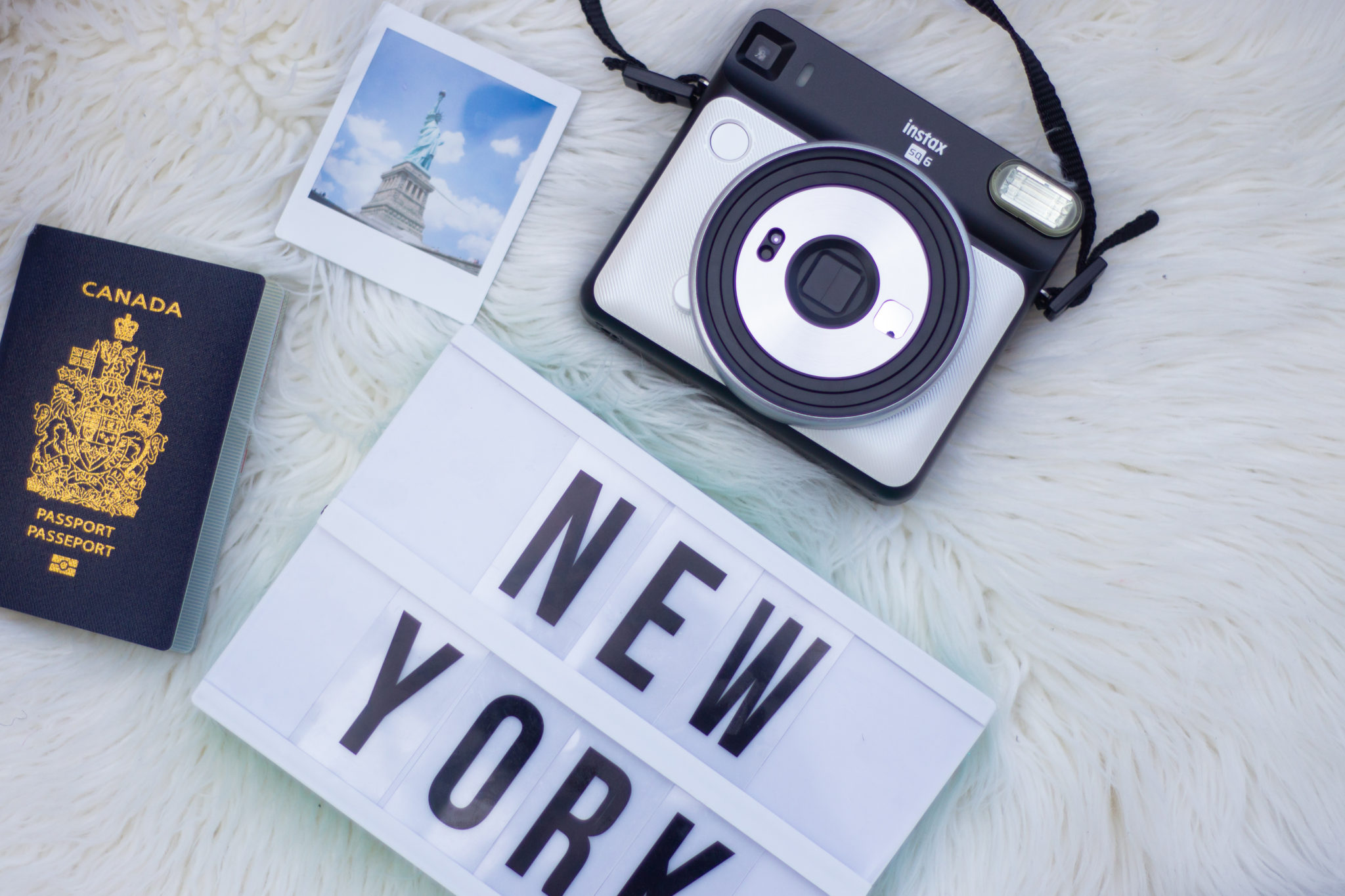 PIN IT!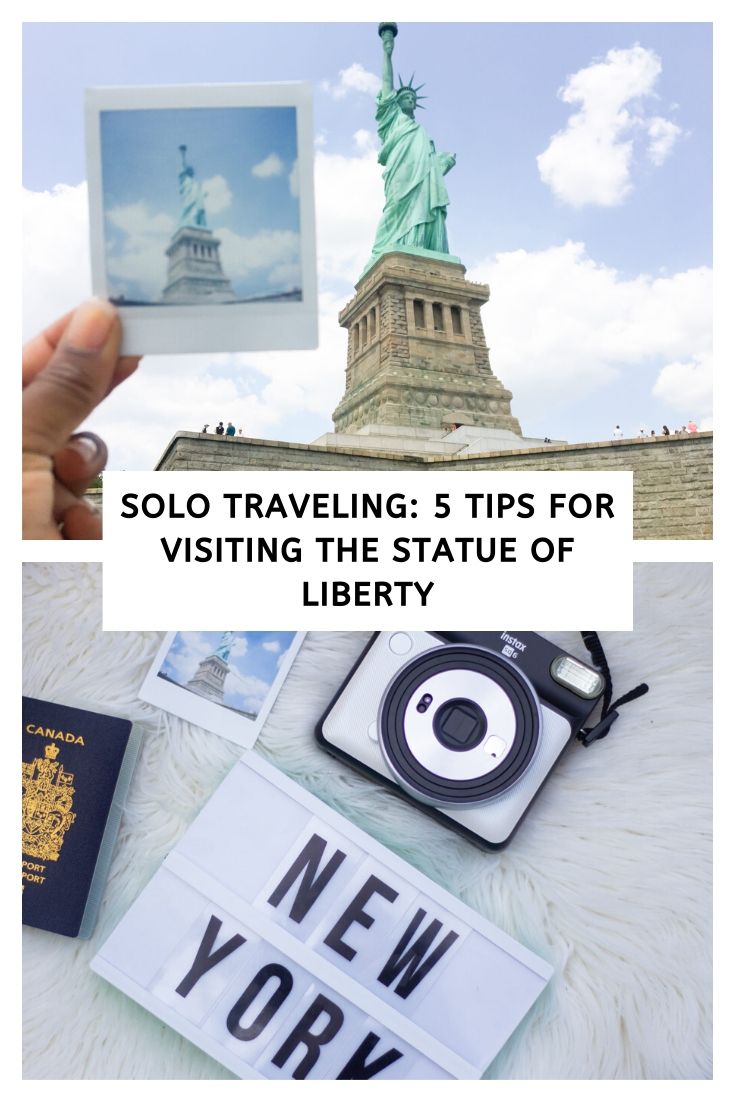 My first solo trip to NYC was so much fun! There was so much to do yet so little time! I  wish I had taken a full week to visit more places, but at the same time, I'm glad to be home. If you are visiting NYC for the first time, I highly recommend that you take the Staut Cruise to visit the Statue of Liberty. We didn't climb up to the crown because the heat was no joke, but we still had a great time.
Need more fun ideas on what you can do when in New York? Visit Viator to Save up to 50% off NYC experiences.
Have you visited New York before? Did you get the chance to visit the Statue of Liberty?
Be sure to subscribe to my blog for an update when a new post is live!
Let's connect!