My children won't eat most vegetables. Tristan recently started to try mushrooms and tolerates zucchinis. Jazzy? Don't even get me started with that girl. What's a parent to do? Trick them into eating it of course! One way to do that is to hide vegetables in their food. A couple of weeks ago I made a veggie-loaded meatloaf recipe, and it was a total win! If you have picky eaters, you have to give this recipe a try.
Veggie-Loaded Meatloaf Recipe
I usually cut the veggies with a knife and 90% of the time my kids picks them out. I wanted a way to be sure they wouldn't so I decided to use my Hamilton Beach Stack & Snap™ Compact Food Processor to finely chopped all the veggies for my meatloaf. The result was amazing!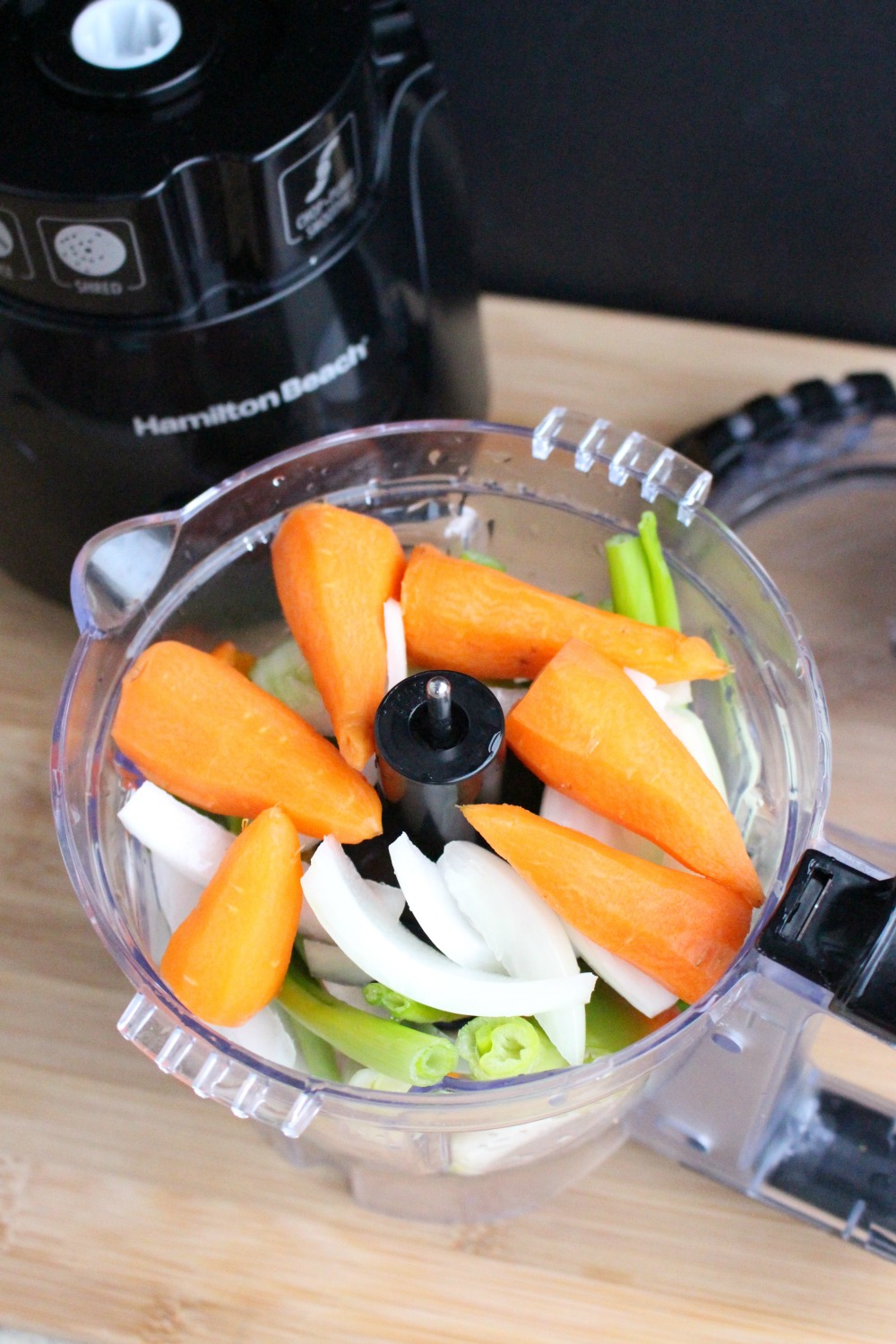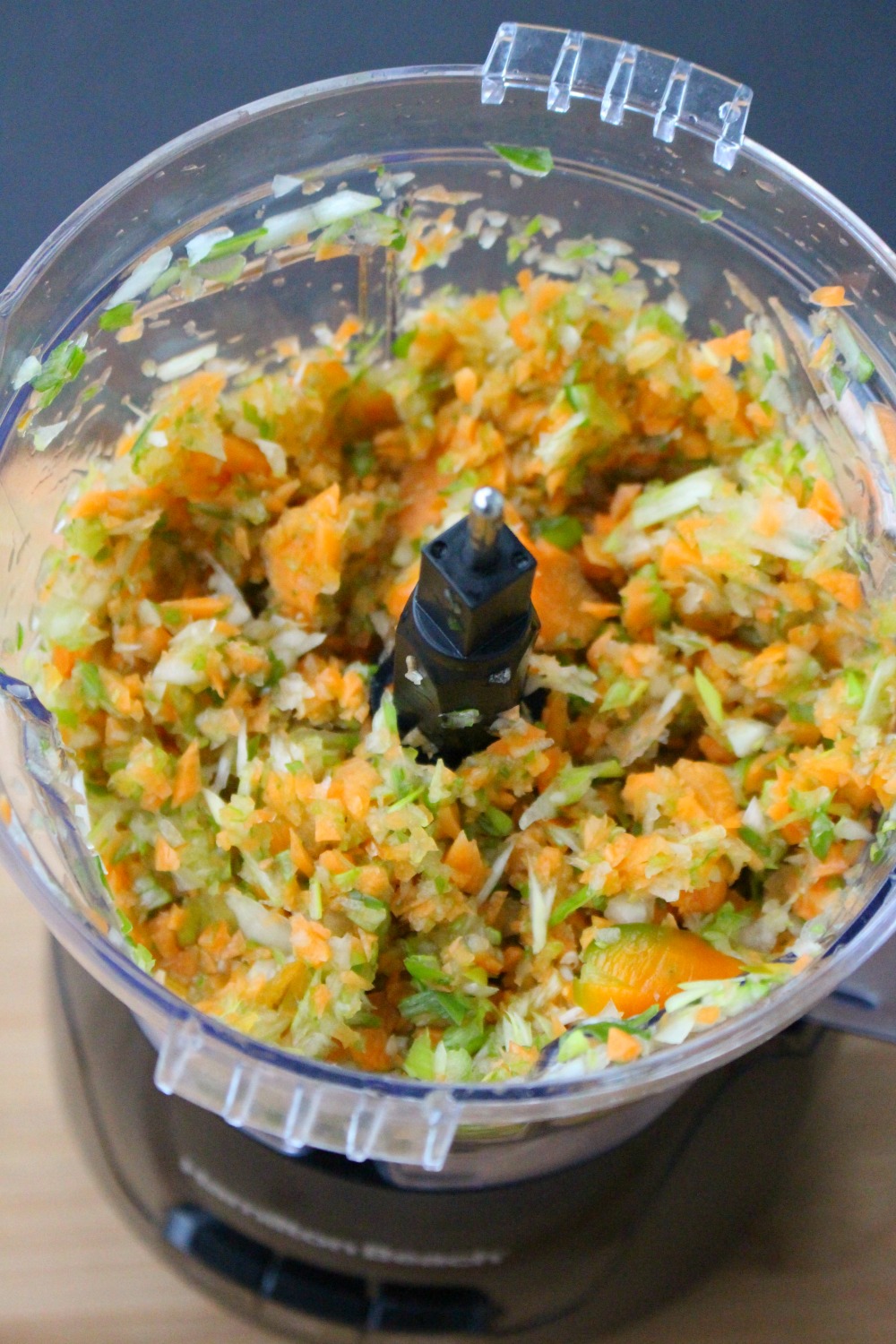 Ingredients 
For the meatloaf
1 1/2 cup of finely chopped veggies (carrots, green onions, bell pepper, white onions)
Bread & milk mixture (3 slices of bread soaked in some milk)
1 tbs Haitian epis (optional)
2 lbs ground beef
1/3 cup of breadcrumbs
1/2 tbs paprika
2 eggs
Optional but not really optional:  4-5 slices of bacon for the top!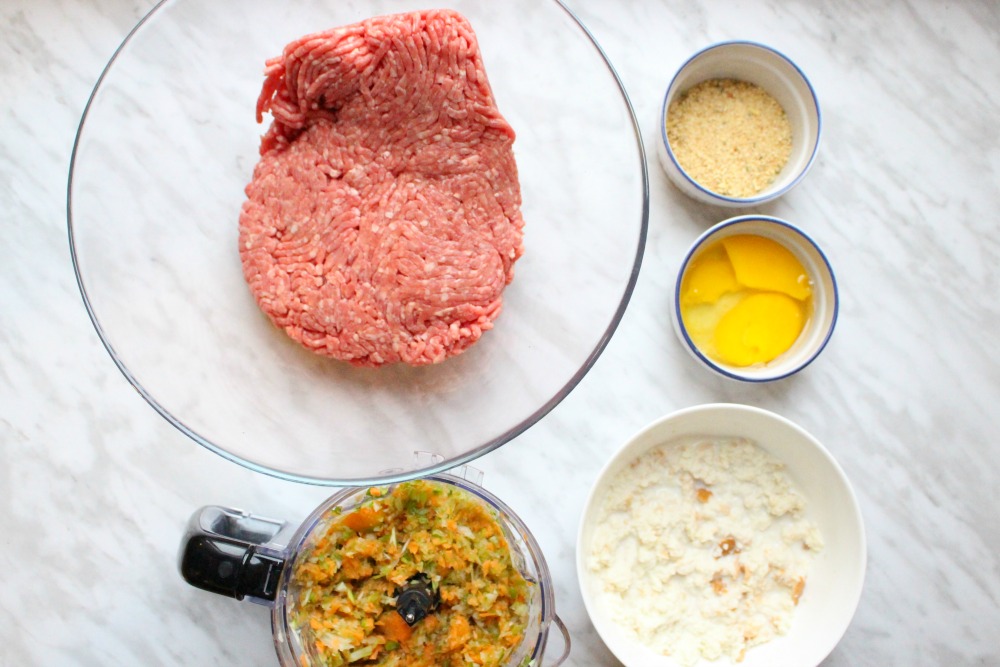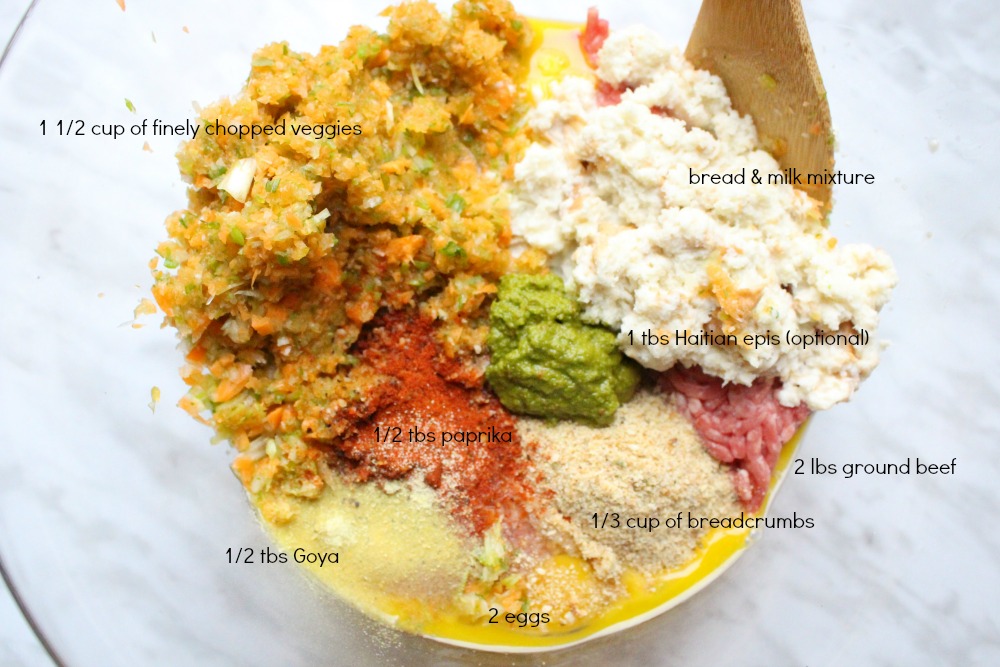 For the BBQ Glaze
1/2 cup of Ketchup
1/2 cup of Yellow mustard
1 tbs of paprika
1 cup of brown sugar
Directions
Pre-heat oven to 350F. In a large bowl, mix all the ingredients together (see picture below). Once all the ingredients are well combined, form a loaf with the mixture. Top it with the bacon slices. Cook uncovered for 1 hour. 10-15 minutes before the 1-hour mark, add the glaze and let if finishing cooking. I usually add 1-2 minutes on boil right before removing the meatloaf from the oven.
Once you remove your veggie-loaded meatloaf from the oven, let it sit for about 10 minutes before serving. We usually have ours with mash potatoes and corn. Yum!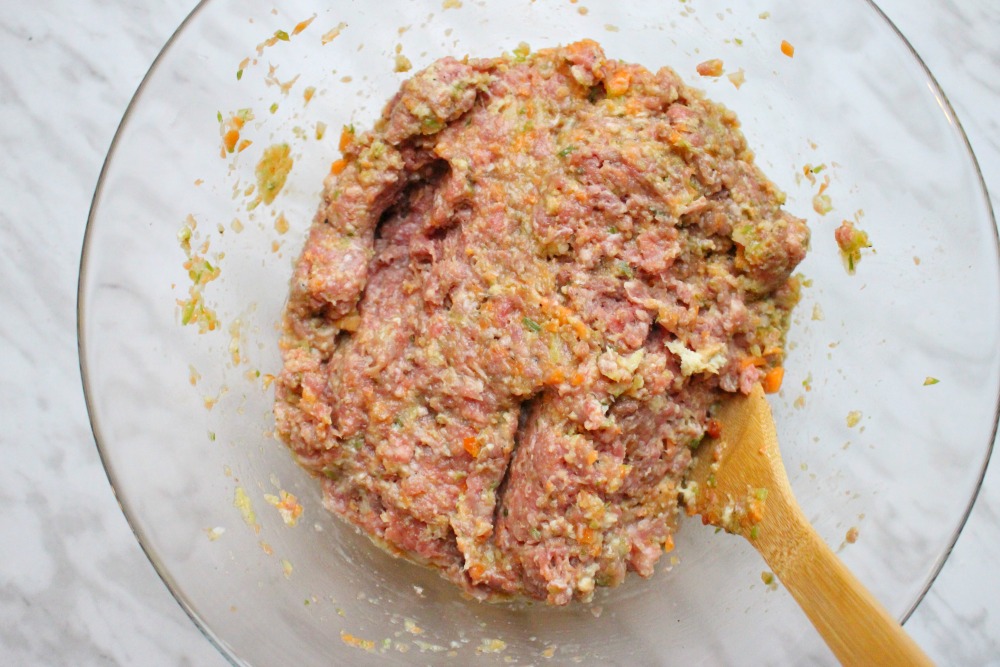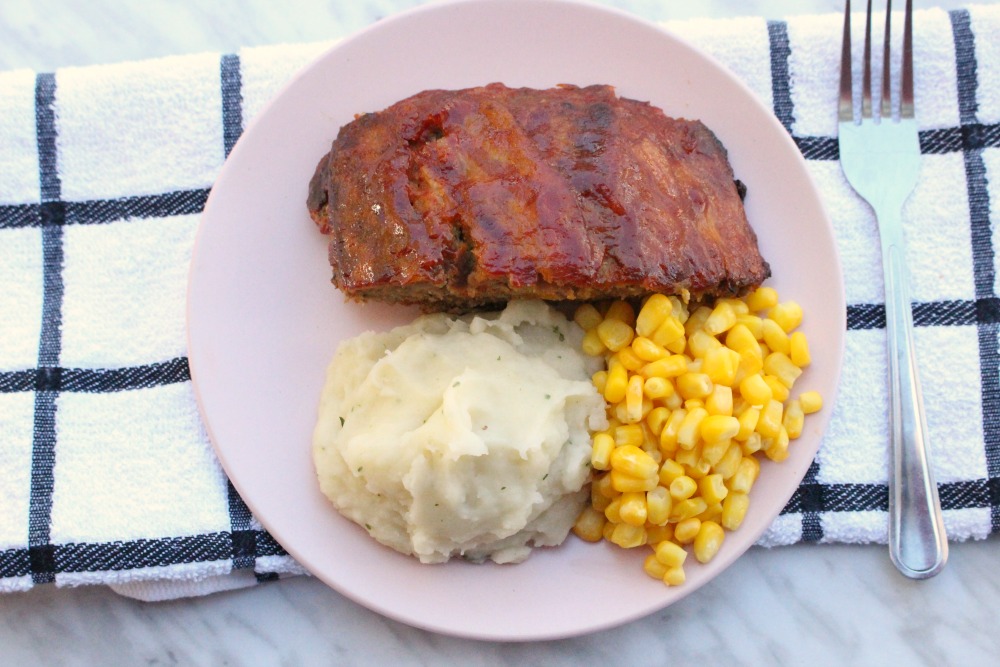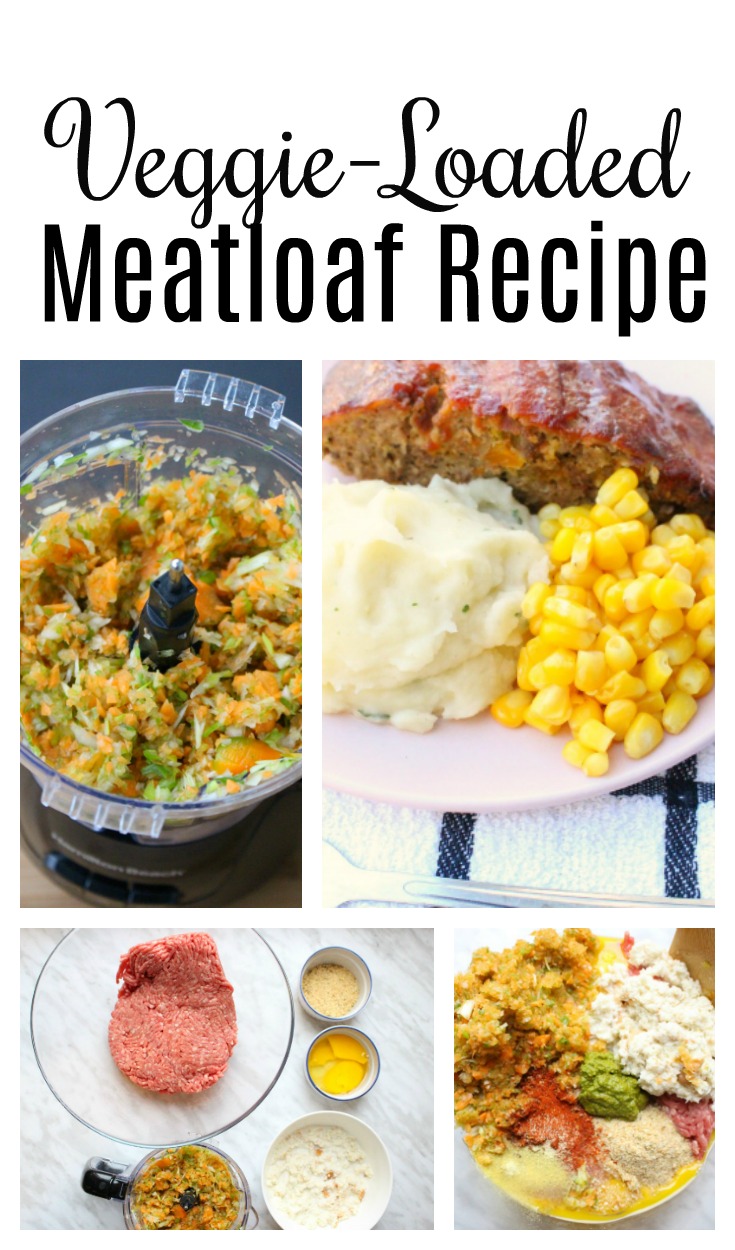 The kids love it, and they don't even know that it's loaded with vegetables that are good for them. Truly a win-win kind of recipe! You have to give it a try!
Do you have picky eaters? What other tricks do you use to get them to eat their veggies?
Be sure you are subscribed so that you don't miss a thing!
Let's connect!