Hello my loves, I recently shared a picture of my Haitian epices blends on my personal FB page and a lot of you wanted to know how I make it. So I thought it would be fun to share this Haitian epices recipe with you. This blend of vegetables and spices is the perfect solution to bland and boring food. Because, let's be real…No one likes boring food!
[Tweet "No one likes boring food! Try this Haitian Epices Recipe for some flavors! #foodie"]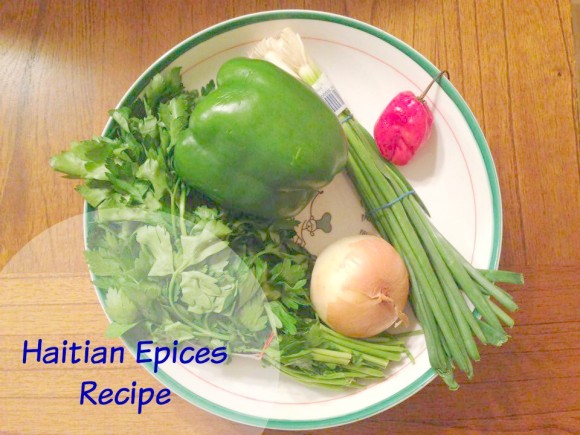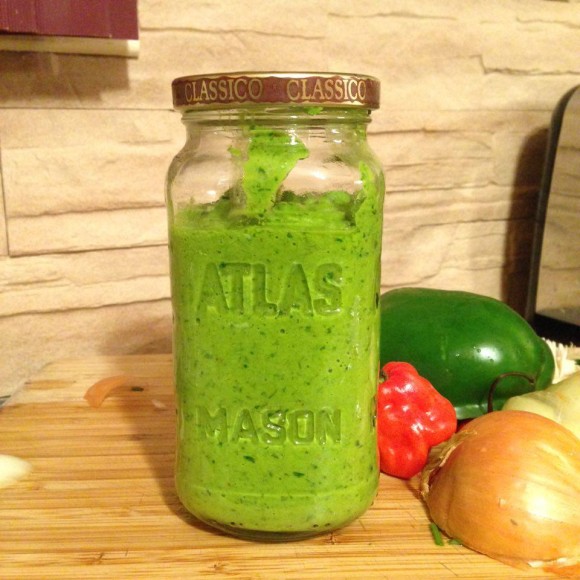 Just look at that beautiful green! SO much flavors in this jar!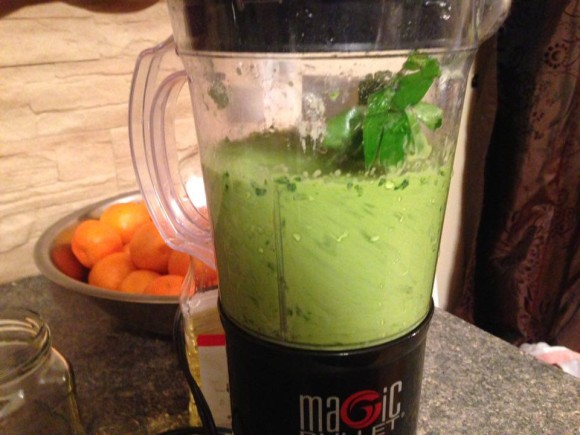 You will need:
1 Large onion
1 Green Bell Pepper (red would be good too if you have)
1 Scotch bonnet pepper
Parsley
Scallion
1 Maggie cube
1 tablespoon of Goya
1/2 a cup of vegetable oil
Directions:
Clean and chop all your vegetables.
In a blender or food processor, add all the ingredients and blend until smooth (like a smoothie).
Pour it all into a mason jar and refrigerate.
**When using your epices, always use a clean spoon and keep sealed and refrigerated.
This recipe is very easy to do. I use my magic bullet blender so I couldn't make a lot. If you have a food processor I'm sure it will work even better.
You can see how I use my Haitian epices to seasoned the beef for this year's Soup Joumou. It turned out soo good!
I love to hear from you. Do you enjoy cooking? Try this recipe and let me know how it turns out!
Don't forget to subscribe!