My daughter started solids recently. I'm delighted that she loves eating! In a previous post, I shared my 5 reasons to make your own baby food. In this post, I'm sharing some useful tools you will need to make your own baby food. Sort of like a baby food starter kit. I'm completely aware that not everyone reading this have little ones that are starting solids but feel free to share with friends and family that might find this useful!
Useful Tools For Making Your Own Baby Food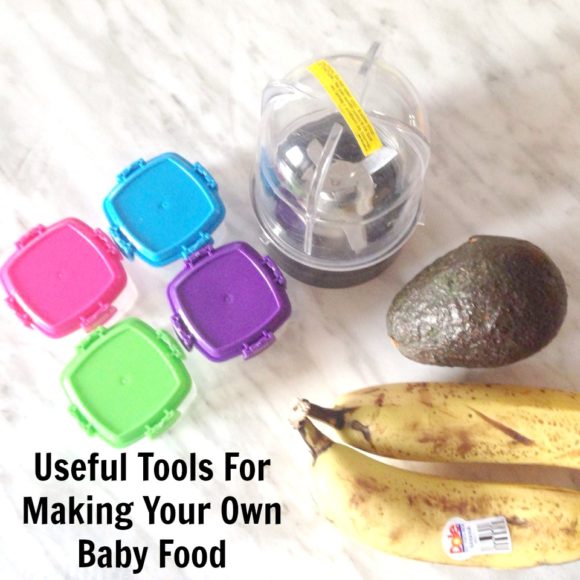 *This post contains affiliate links*
The first thing you are going to need is a baby! Just kidding! If you don't have a baby but still likes food, check out this recipe here.
I want to keep this baby food starter kit as budget friendly as possible. The good thing is, you might already have some of these items at home.
Something to mash/blend
To make baby food, you need to be able to blend or mash the fruits and veggies. I usually use my Magic Bullet, but sometimes I use just the handle of my Mortar and pestle. The Little Lady doesn't have any teeth yet, but she loves to chew. So I've been making her food a bit more chunky for her.
Here's what you can use:
Blender
Food processor
Storage
I usually prep her savory meals ahead of time. I like to have about one week worth of food ready for her. For that, you need storage. There are lots of inexpensive ways to store baby food. I like using little containers that I purchased from the dollar store. Just be sure the containers you do use are BPA free.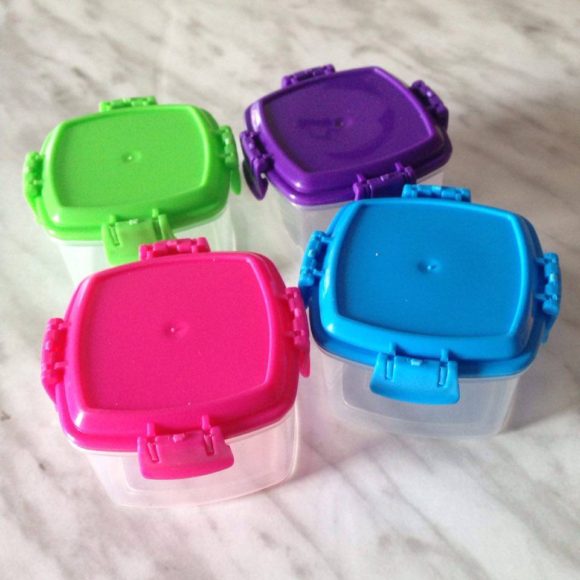 Here's what you can use:
Ziploc freezer bags
Ice molds (with a lid)
Cooking Time
Although I had planned on buying separate pots to cook for my daughter, I never got around to it. I've been using what I already have. Just use what you have.
Here's what you can use:
Oven safe dish (if you plan on roasting some of your vegetables)
So this is my list of useful tools for making your own baby food. Very inexpensive. The only thing I did buy are the containers. I already had everything else I needed. I hope you found this post useful. Be sure to share this with your soon to be mommy friends. Like I said in my previous post, making your own baby food as a lot of perks.
Be sure that you are subscribed to my blog. I'm really enjoying this "baby food making" thing. I have some more fun and useful post coming soon.