My daughter is obsessed with cats. She's obsessed with the neighbor's cat. If you follow me on Instagram, then you've seen the many pictures of her and her best friend Chamomile (that's the name of the cat. I think). While browsing the internet, I found some unique cat lover gift ideas perfect for your little cat lovers. 
Unique Cat Lover Gift Ideas For Kids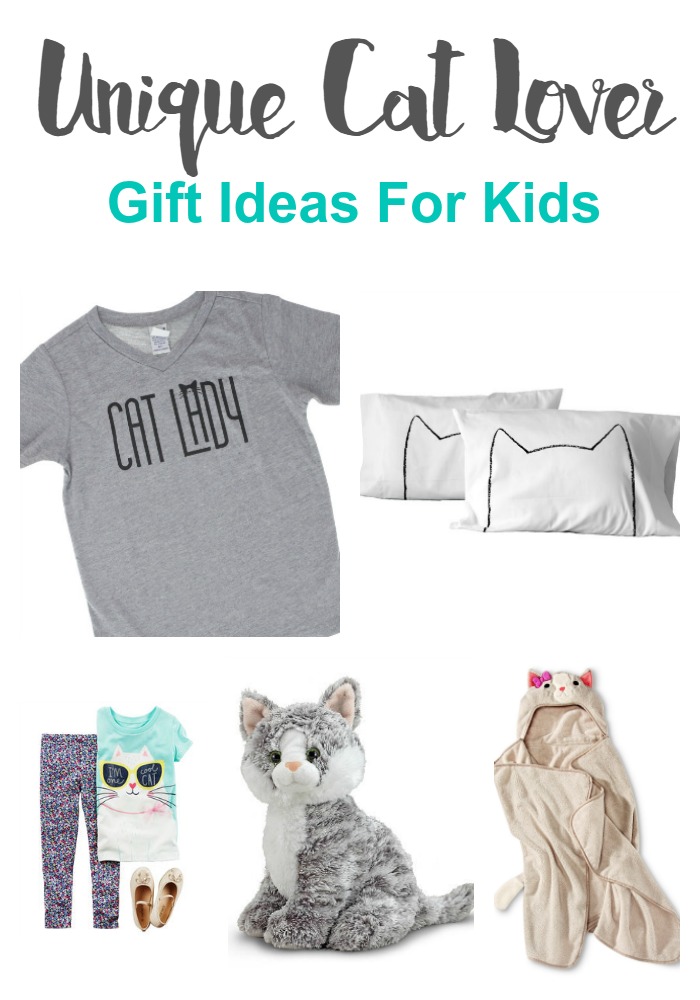 *This post contains affiliate links.
I will let you guys in on a little secret. I'm slightly afraid of cats. Don't ask me why. I'm just not a cat person. But my daughter, oddly enough, loves cats. A lot. She surely didn't get that from me.
Her birthday isn't for another seven months, but each time I see something with a cat on it, I want to get it for her. You can find most of these items online. I find Etsy to be the best spot for unique cat lover gift ideas. The selection is vast, and there is something for everyone.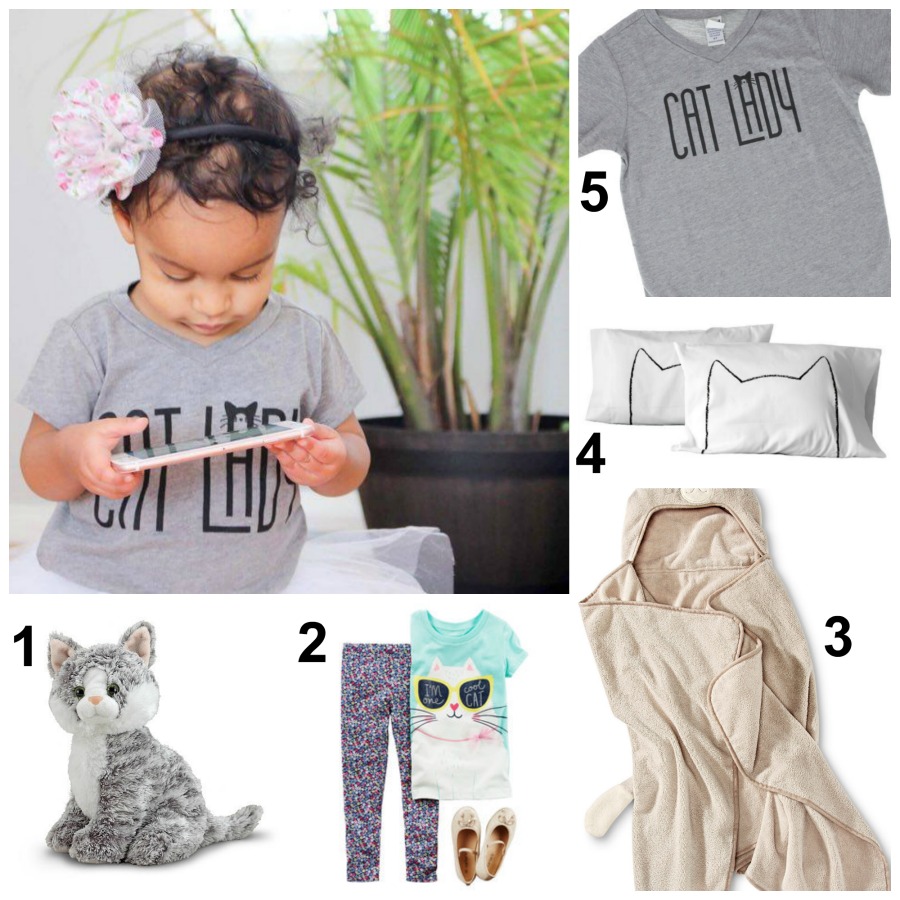 1. Tabby Cat Stuffed Animal / 2. One Cool Cat outfit / 3. Cat Hooded Towel / 4. Cat Pillowcase Set / 5. Cat Lady Shirt
Not going to lie, that pillow case is stupid expensive! Watch me get some white pillowcases and some fabric markers and call it a day! LOL, It is adorable, but for 50$? Yikes!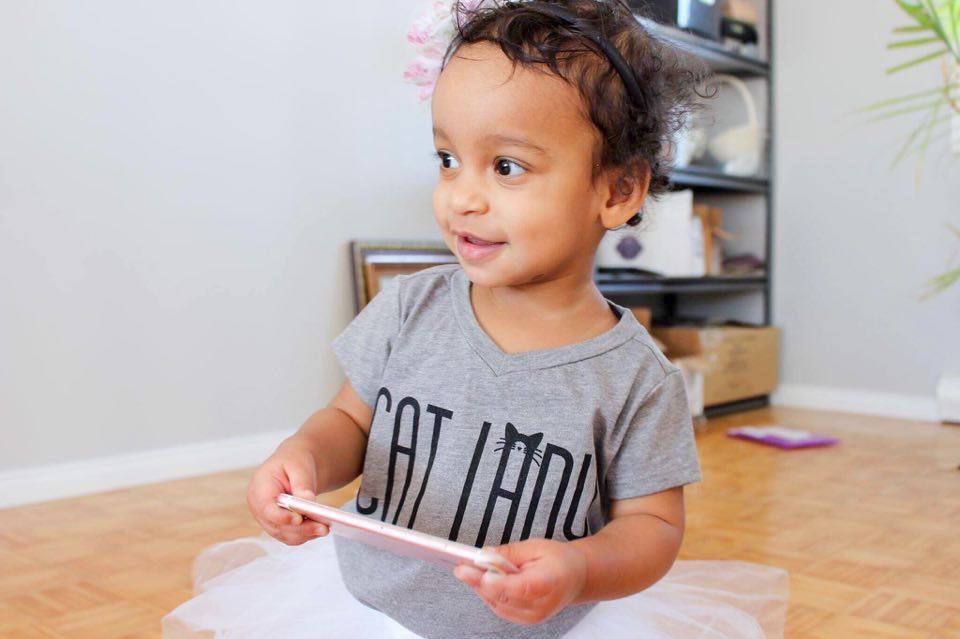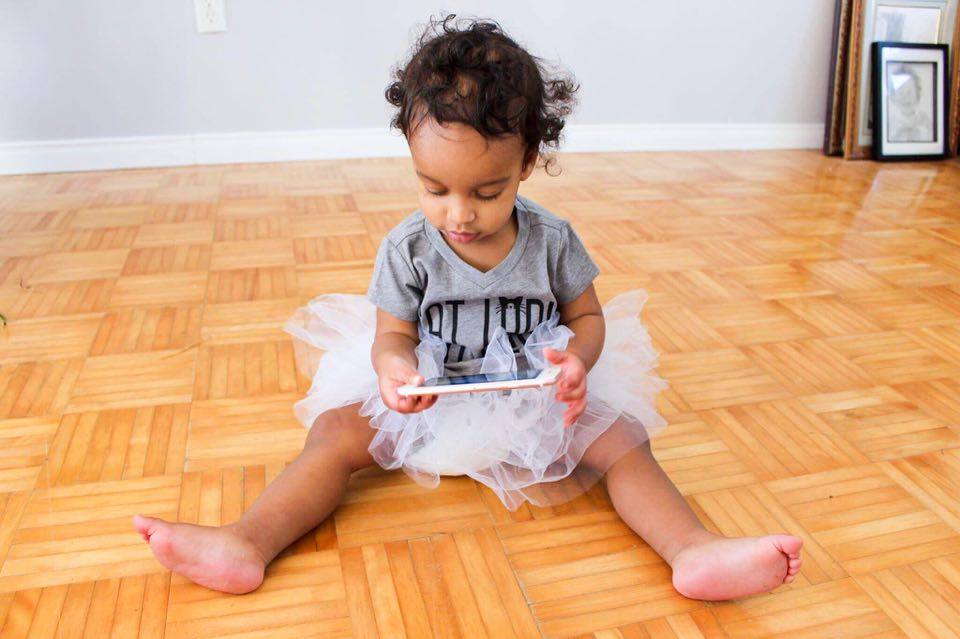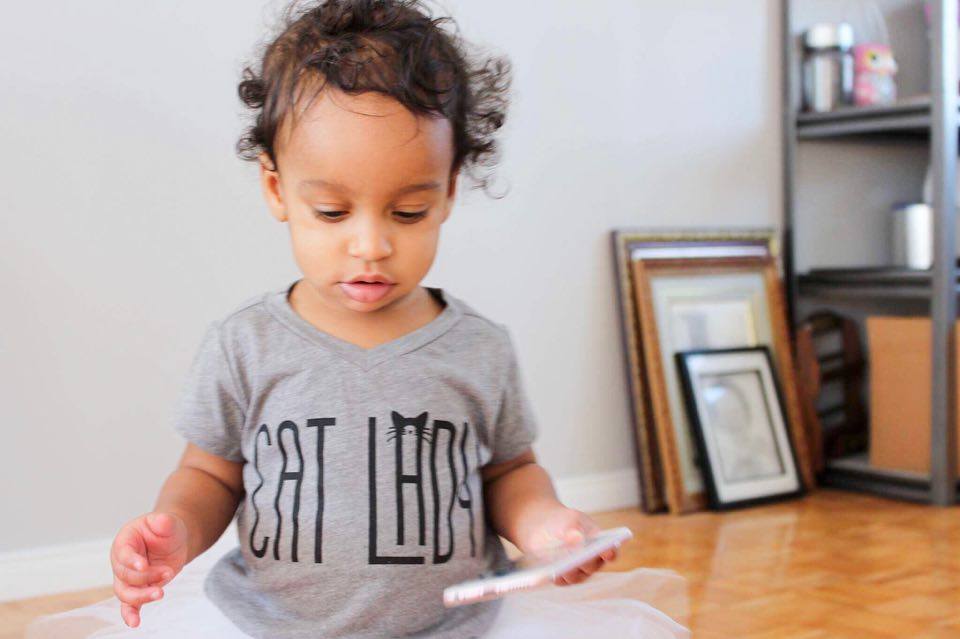 I love that graphic shirt on her. I let her hold my phone so that I could snap as many pictures as I could. LOL worked like a charm. The Cat Lady graphic shirt is no longer available on the Cents Of Style website, but hopefully, it will be back.
Do you have little cat lovers in your life? Get them something from my list. I'm sure they will love it!
Don't forget to subscribe for more gift ideas.
Let's connect!