I'm taking a break from my usual "Grateful Sunday" posts.  I lost my sh*t while cleaning the toilet bowl today. After screaming at the top of my lungs (freaking the kids out and confusing Demo), I thought about removing the toilet bowl and throwing it out the window. I felt horrible about it once I calmed down, but in that dark moment of frustration, I didn't feel grateful. You know what? That's OK.
Sometimes I Don't Feel Grateful, And That's OK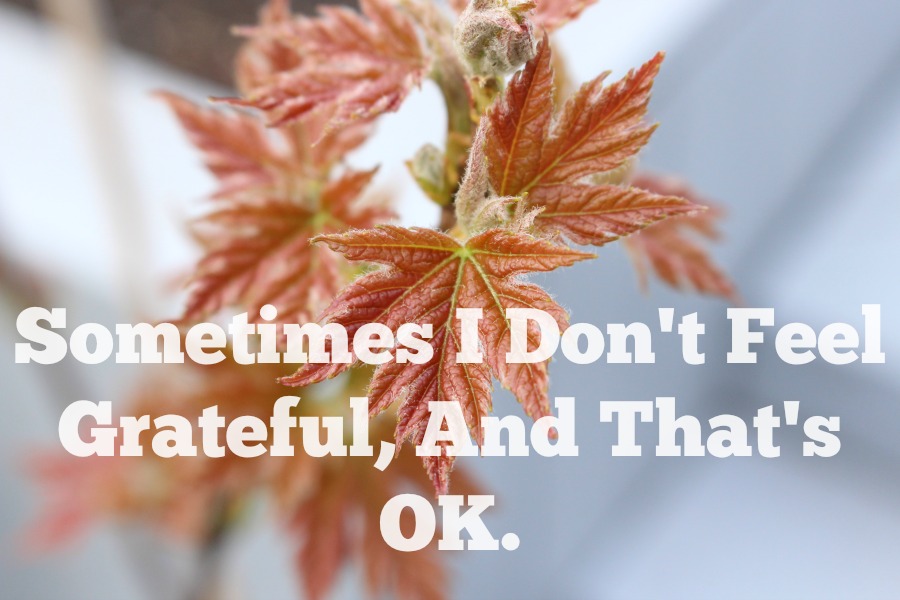 Instead of going on and on about my crappy day here on the blog, I want to share some ways that I "cope" when I feel like throwing things out of the window.
Don't talk it. Talking it out is usually the LAST thing I want to do when I'm angry or frustrated about things. You see, I'm Haitian. And when Haitians are mad about something, they tend to be mad about pretty much everything. So talking is a big no for me. I just need a minute alone to collect my thoughts before we can "talk it out."
Breathe!! I forget to breathe when I'm pissed. I think that's why I let out this crazy scream today.
Allow yourself to be upset. It's OK to be made about things. It's OK to feel like crying. Letting things bottled up is NOT OK!
Go to a quiet place to think. Today I couldn't go to my quiet place. Why? Because my quiet place is usually the bathroom, but today the bathroom was the reason why I was upset. I need a new quiet place.
Talk it out. Yes I know earlier I said to avoid talking it out, but you will have to eventually. Just make sure you are completely calm before you do.
Bonus: Sometimes you just need a good cry, and that's OK. Plus crying help soothes the soul. So have a good cry, shake it off and remember, it's going to be OK!
Thank you for letting me vent today. Next week I hope to be back with a fun, upbeat post for you. What do you do when you don't feel grateful?
Be sure to subscribe to my blog for an update when a new post is live!
Let's connect!