Sloth is considered to be one of the 7 deadly sins, also known as LAZINESS! I think we all get those days when we DON'T want to do anything. We KNOW that we have responsibilities and obligations but just want to have a tantrum and say "I don't wanna!!" One of my favorite Korean phrase is 싫어요 "Shireoyo". It means, "I don't want to" or "I don't like it". I say it like I'm a 5 years old kid that is being told to go to bed!
*Ah, to be 5 again with no care in the world.*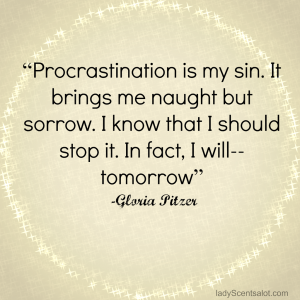 For those of you that have been following me since the start, you would know that I name my monsters. The idea came about one day when I was having a conversation with my friend/mentor. He actually gave me the idea back in 2011. It wasn't until late 2013 that I finally became brave enough to face my monsters. Which is how I started to have a monthly post to see how well I'm managing my monster. Truth is, I had no idea how much I owed or how much I had saved up. In November he showed me a site where I can enter my report and be able to see the changes from month to month.
On Saturday I had a pretty awesome day at the bazaar for my Scentsy business. I came home. Counted my mullah (cha-ching!) and logged into the website to enter February's report. Only thing, site was down. I messaged my friend to see if maybe it was only down from my end, but he confirmed the site was indeed down. My friend then explained, that I could search online for another net calculator. Which is when the sloth monster made its appearance. I eventually did enter my report, at 2 am after a night of dancing (a first for me…I don't usually dance in public).
So let's see how I did for the month of February!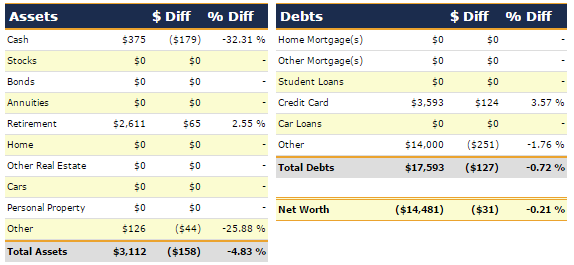 I like being able to SEE my debt going down! Granted, I can do better.
I know you are all wanting to see what the sloth monster looks like so without further ado, I present to you…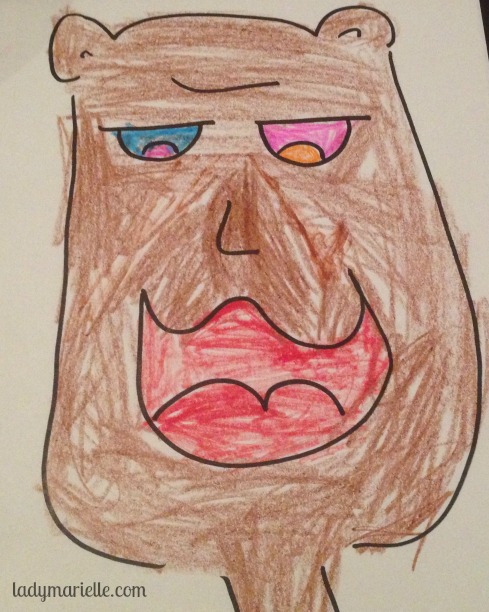 I declare that the month of March will be awesome! Why not? It's the month that I turn 30! So of course it has to be great! For those of you that haven't entered my giveaway yet, take a quick minute and check it out! Enter and be sure to share!! Because? Sharing is Caring! I love hearing from you guys!
Enter for your chance to win a 25$ Amazon Gift Card! (CLOSED)