Hey there, foodie friends! If you're like me and always up for a culinary adventure, you're in for a treat today. Picture this: the classic American hot dog, juicy and smoky from the grill, cozying up to a vibrant Asian slaw with its zesty, crunchy goodness. Intrigued? I thought you might be! Today, I'm excited to share a recipe that's a little unexpected but a whole lot of delicious – the Asian Slaw Hot Dogs. Get ready to embark on a flavor-packed journey that combines the best of both worlds. Let's jump right in and make your taste buds dance!
Tasty Asian Slaw Hot Dogs Recipe

I originally made this recipe in partnership with Lee Kum Kee but this post itself is not sponsored. You can check out my video here.
Ingredients
For the Asian Slaw:
For the vinaigrette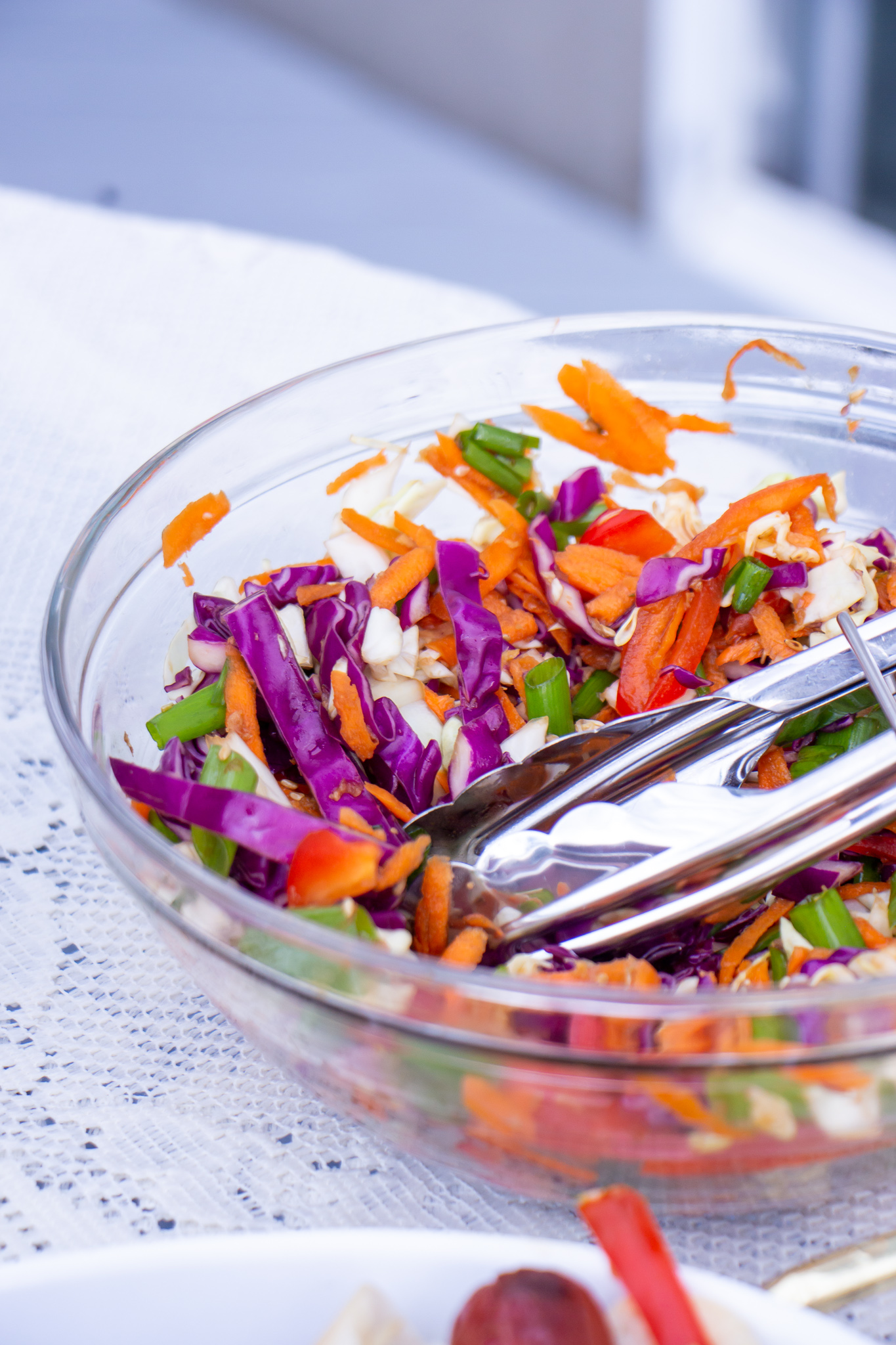 Steps:
Prepare the slaw:
In a large mixing bowl, combine the shredded cabbage, shredded carrots, sliced red bell pepper, and chopped green onions.
In a separate small bowl, whisk together the maple syrup, soy sauce, sesame oil, ginger, and garlic to create the dressing.
Pour the dressing over the cabbage mixture and toss until the slaw is evenly coated. Cover the bowl and refrigerate for at least 30 minutes.
Grill or cook the hot dogs according to your preferred method until they are heated and have a nice charred appearance.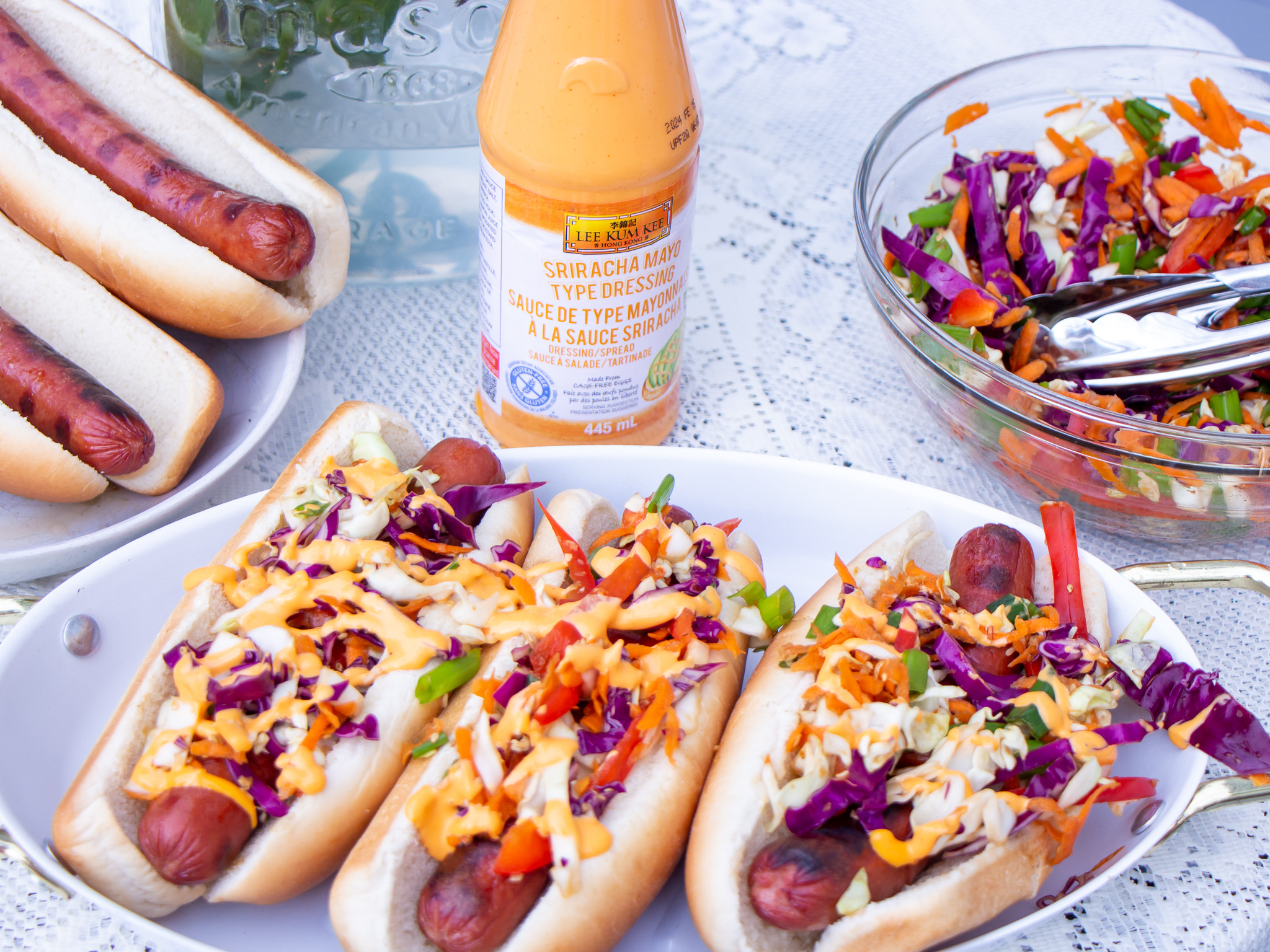 Assemble the Asian Slaw Dogs:
Place a cooked hot dog in each bun. Top the hot dogs generously with the prepared slaw.
Finish by drizzling Lee Kum Kee Sriracha Mayo over the hot dogs.
Indulge in a flavour explosion with these Asian Slaw Hot Dogs topped with irresistible Sriracha Mayo! Lee Kum Kee products, including this one, can be found at most major supermarkets & retailers.
PIN IT!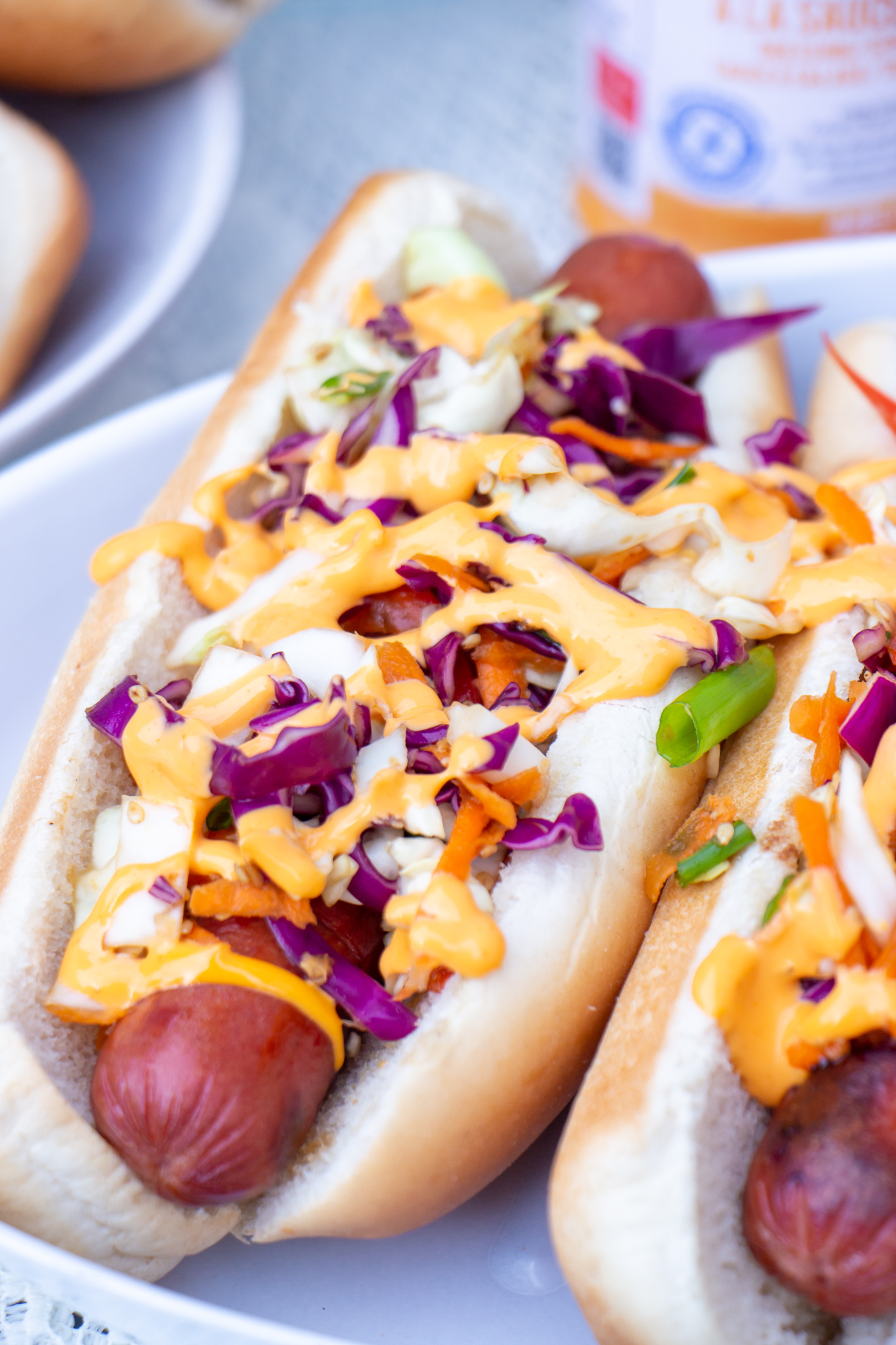 The next time you're pondering what to whip up in the kitchen, don't hesitate to give this Asian Slaw Hot Dog a shot. It's a celebration of diverse tastes, a symphony of textures, and a testament to the joy of culinary experimentation. I hope this recipe encourages you to get creative and continue exploring the limitless possibilities of your kitchen.
Be sure you are subscribed so that you don't miss a thing!
Let's connect!
TikTok | Facebook | Instagram | Pinterest | Youtube | Bloglovin