Last year my sister moved out on her own, leaving us with an empty room. Up until recently, I was using it as an extra work space, but before I knew it, it became the dumping ground for toys, clothes, boxes and more. I decided to transform the space into a guest room so that my sister can stay over comfortably. Today I'm sharing my affordable guest room makeover using items that I purchased from Bed Bath & Beyond.
Super Affordable Guest Room Makeover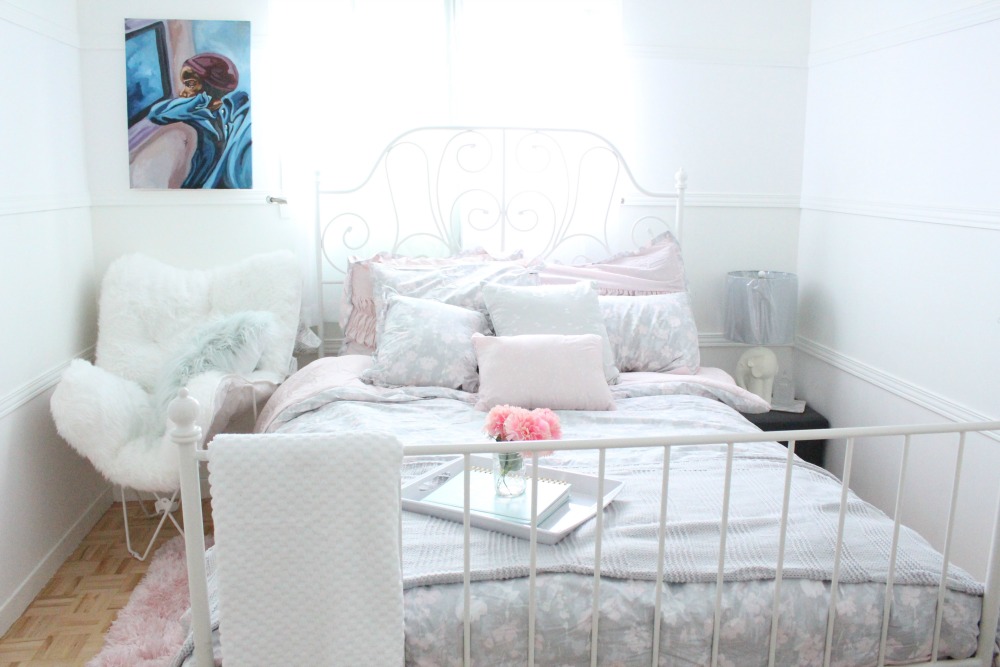 This post is in partnership with Bed Bath & Beyond, a brand I love. All opinions here are my own.
When I lived in Florida, I visited Bed Bath & Beyond a few times and fell in love with the store. They have a beautiful selection of room and home decors, gorgeous bedding, and so much more!
A lot of you reading this totally understand that going shopping with two kids, is anything but fun (maybe just with my children?). So I was really looking forward to taking advantage of Bed Bath & Beyond free shipping with purchase over 49$. Unfortunately, shipping was unavailable in my area.
I was even more shocked to learn that the closest store to my house was more than 2 hours away! Lucky for me, my brother was happy to go on a short trip with the kids and me. I had already made a list of the items that I wanted to get and knew that I wanted to keep the total under 500$.
I was able to achieve this look with just a few items that I picked up from Bed Bath & Beyond, and everything came to under 300$ (before tax).
Items I purchased

bedding set/area rug/faux fur chair/towels/throw pillow/
I also repurposed and reused some decor items that already had around the house.
Like this gorgeous painting that I received from my dear friend.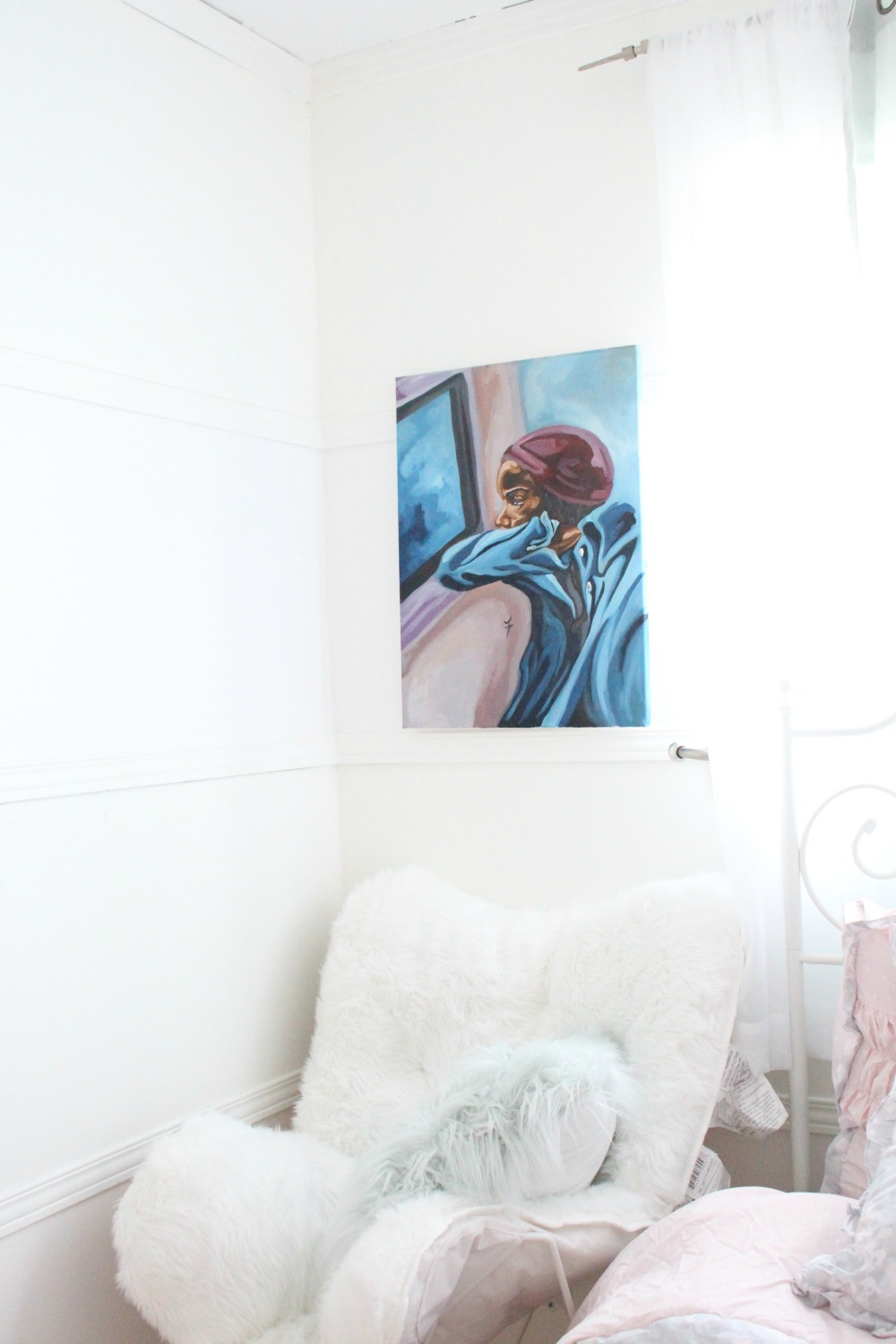 An old serving tray and some faux flowers.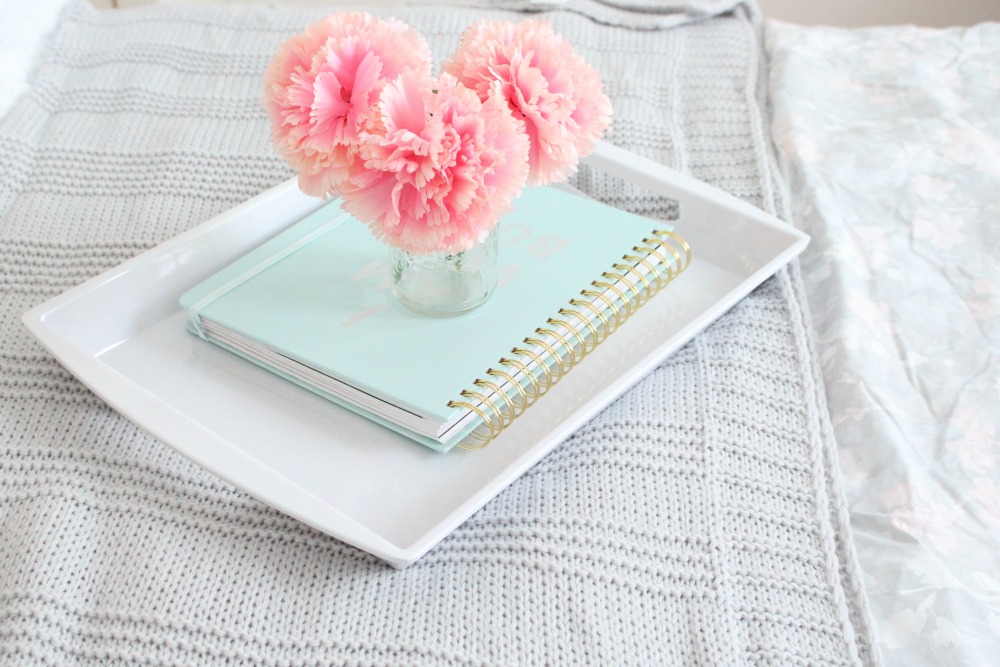 Handmade wall decor and a plant that was originally in my office room.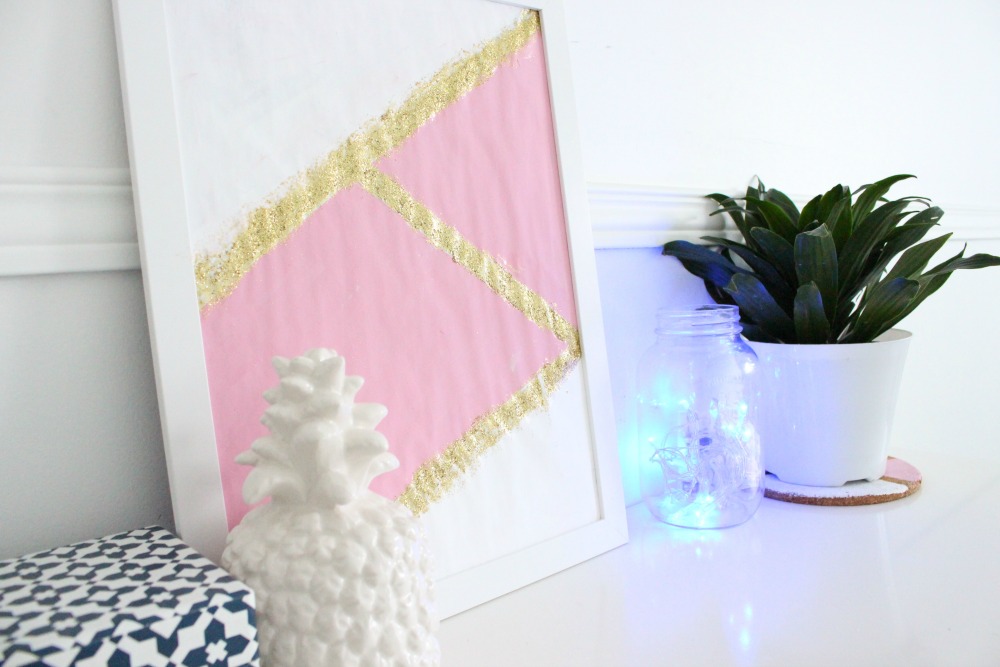 What really made the room complete is this ten pieces beautiful Long Meadow bedding set. I can't get over how pretty it is. The price was oriignally139$, but when I got into the store they were having a special, and I only paid 89$!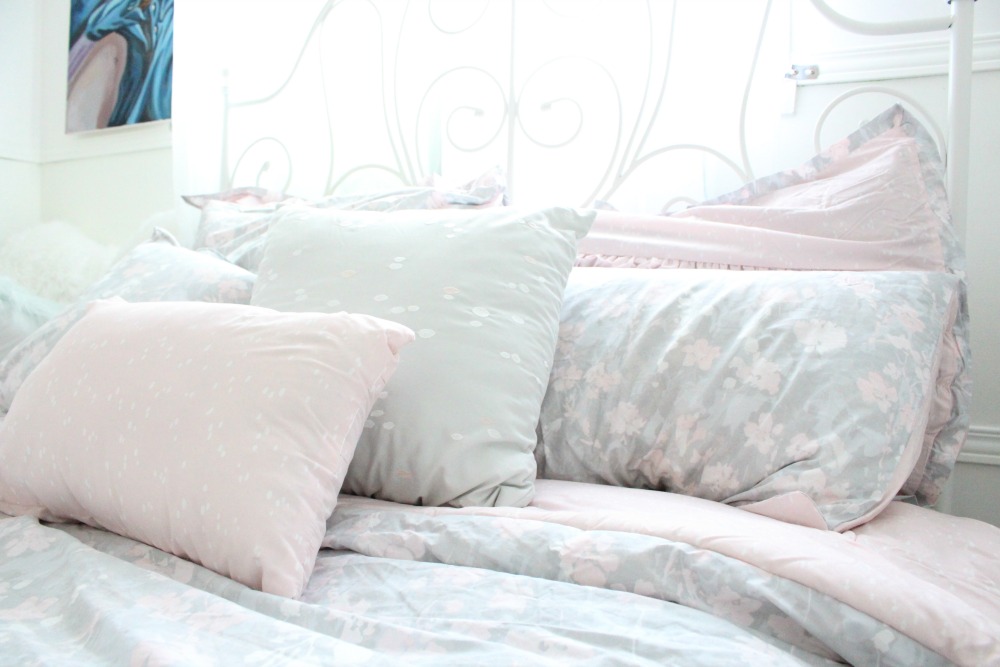 [Tweet "Need ideas for a guest room makeover? Check out this post for inspirations #BedBathAndBeyond"]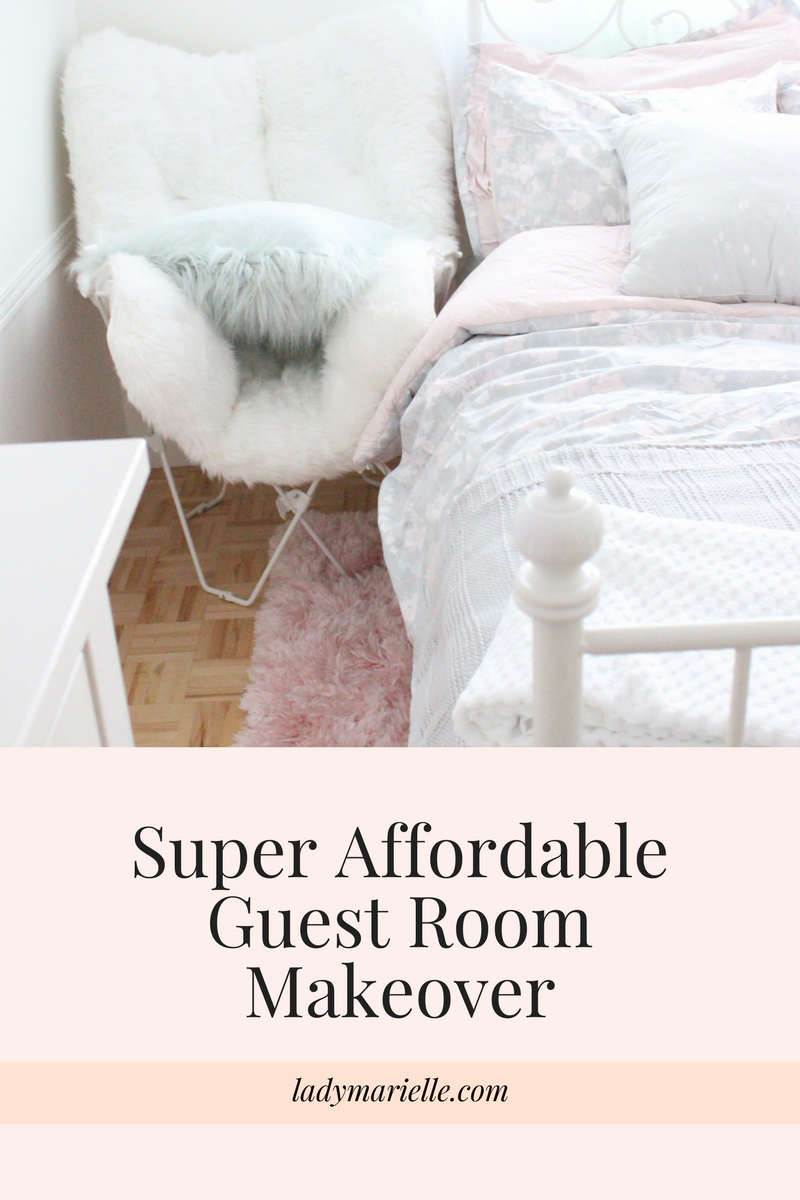 This was a fun project and I'm so happy with the way this affordable guest room makeover turned out!
Now I'm motivated to tackle more space in the house! Which room should I makeover next? Do you have some tips for making over a room on a budget?
Be sure to subscribe to my blog for an update when a new post is live!
Let's connect!
Twitter | Facebook | Instagram | Bloglovin