Demo is the most down to earth guy you will ever meet. He's not a big spender when it comes to fashion. His motto is: "how does it FEEL on my body." I remember this really ugly windbreaker he had when we first started dating. It was FUGLY! And I hated it! But he didn't care because he liked how it "felt" on him! Because he's so picky, buying gifts for him can be a bit challenging. Thankfully, I was able to find a stylish and timeless gift that I knew would be a total hit! And since he's been a good boy, he got to open his present before Christmas.
Stylish And Timeless Gift Idea For Dads + 100$ JORD Giveaway!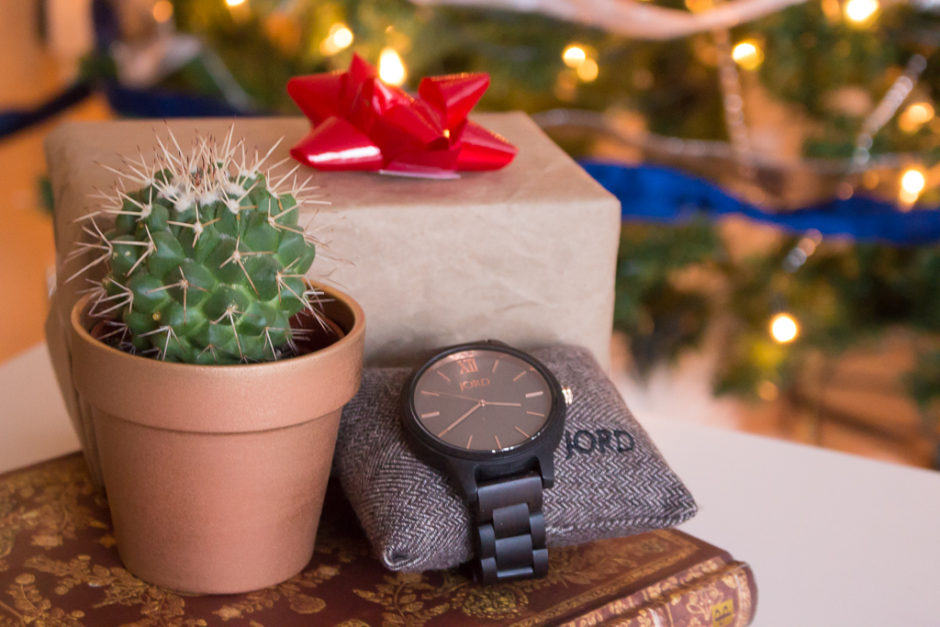 This post is in collaboration with JORD.
When it comes to fashion, Demo is not the flashy type at all! The FRANKIE Dark Sandalwood & Smoke watch is perfect. It's minimalistic but at the same time, very stylish. I love that you can dress it up or dress it down. Unlike that old jacket that he kept around since his early college days, the JORD wooden watch is timeless.
About the FRANKIE JORD Wood Watch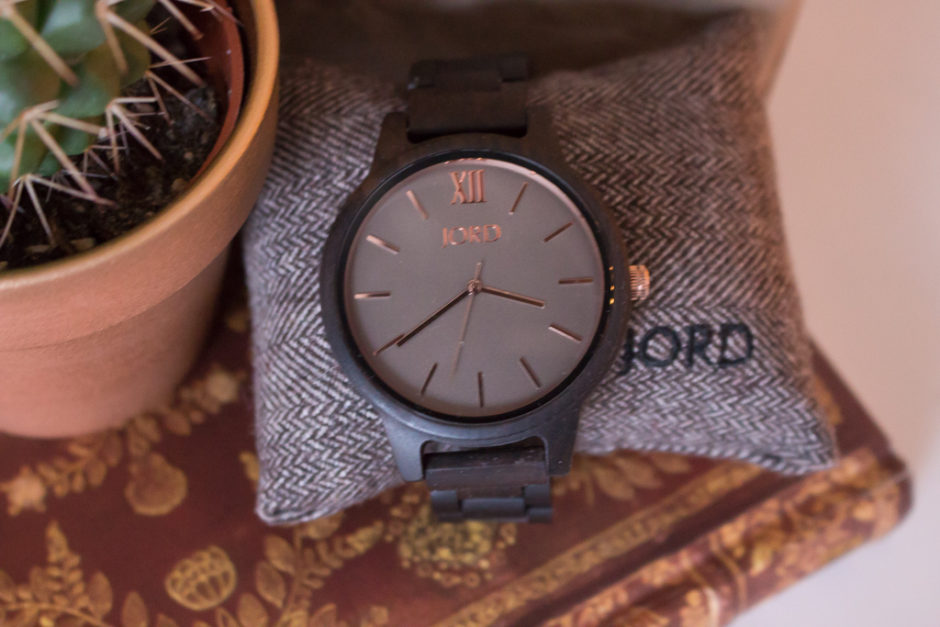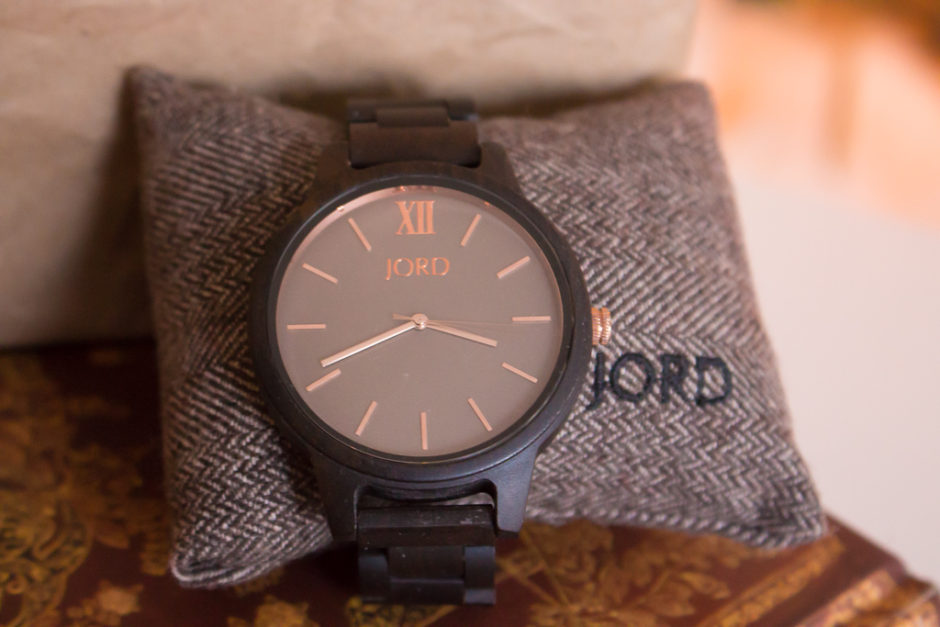 Like all of the JORD watches, the FRANKIE Dark Sandalwood & Smoke is made of 100% natural, hand-finished woods. With a sapphire crystal glass, the wooden watch is exceptionally well designed.
You also have the option to engrave your JORD wooden watch! Add a personalized message to make this timeless gift even more remarkable. With so many beautiful styles,  JORD has something for everyone! Shop more styles HERE.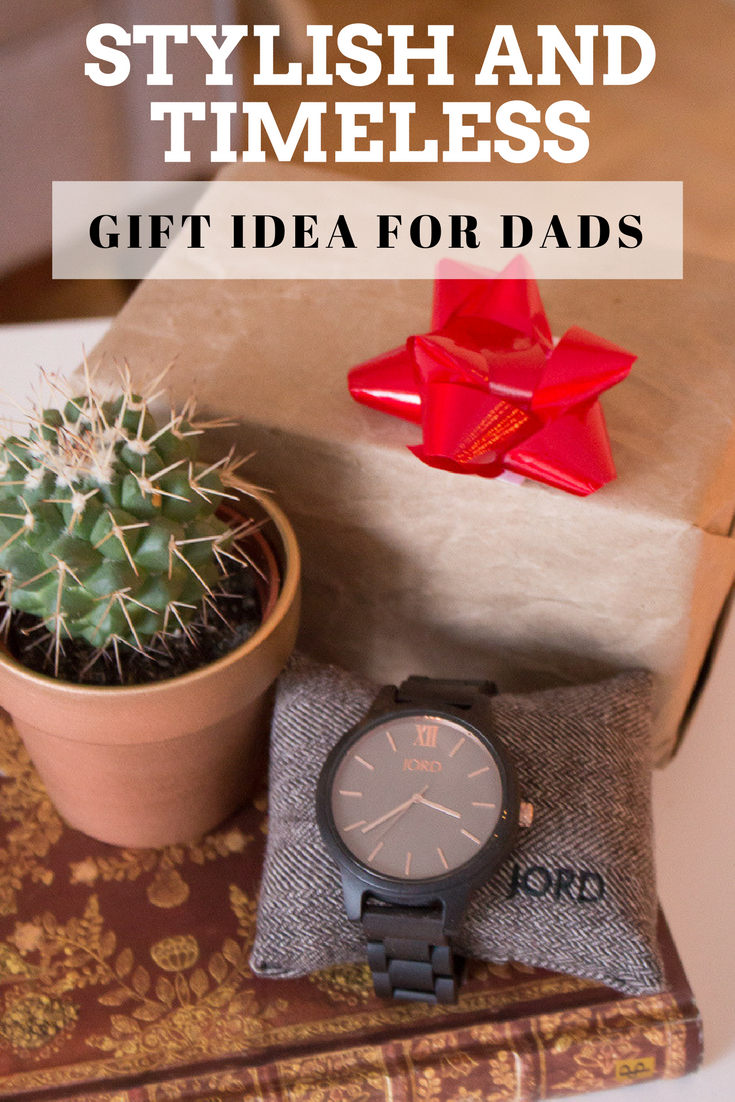 JORD is giving away 100$ Gift Code to one of my readers. The giveaway is open worldwide. Click HERE to enter!
A JORD wooden watch makes an excellent gift idea for dads (and moms). With Christmas not too far away, I'm glad I was able to find a gift that Demo really likes.
P. S Don't ask me what happened to that ugly jacket. I will plead the fifth!
Be sure you are subscribed so that you don't miss a thing!
Let's connect!
Twitter | Facebook | Instagram | Bloglovin