A few weeks ago, we visited a local farm and picked fresh strawberries for the first time. The kids LOVED it, and so did I. We came home with five baskets of fresh farm strawberries. Demo used some to make pies, and I made strawberry lemon sorbet! What I love about this recipe is that it doesn't require a lot of steps and ingredients. This refreshing sorbet recipe is also very toddler-friendly! Keep reading for this refreshing frozen treat.
Toddler Approved Recipes | Refreshing Strawberry Lemon Sorbet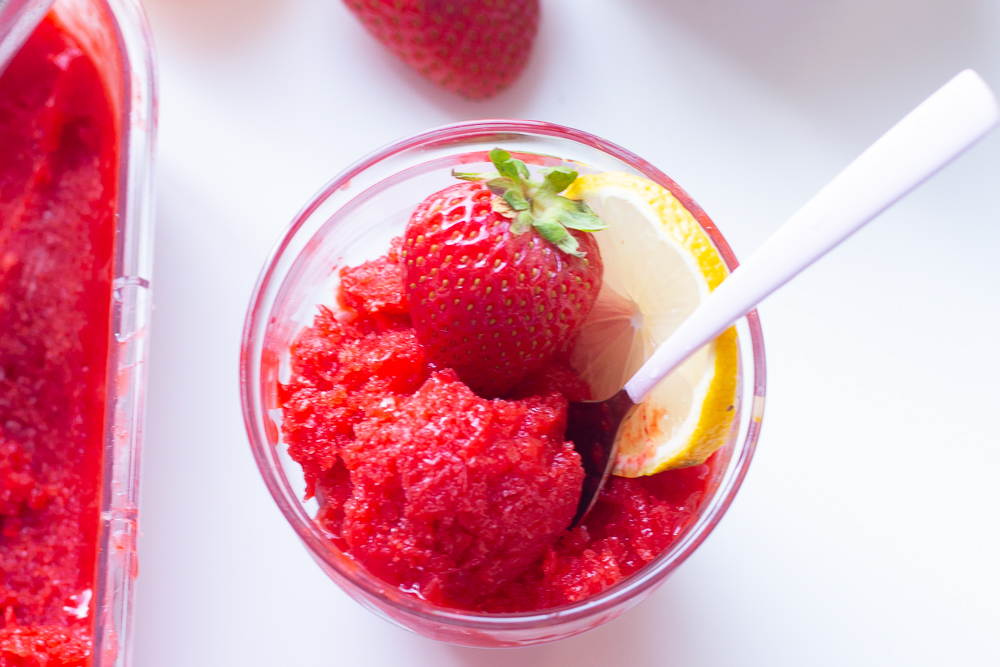 Jazzy is a HUGE frozen treats lover, and I make sure to keep the freezer stocked all year long. During the summer, I like to make them myself. Last year we made mango lime sorbet and this year we tried strawberry lemon sorbet! I'm happy to report that I got two thumbs up from Jazzy!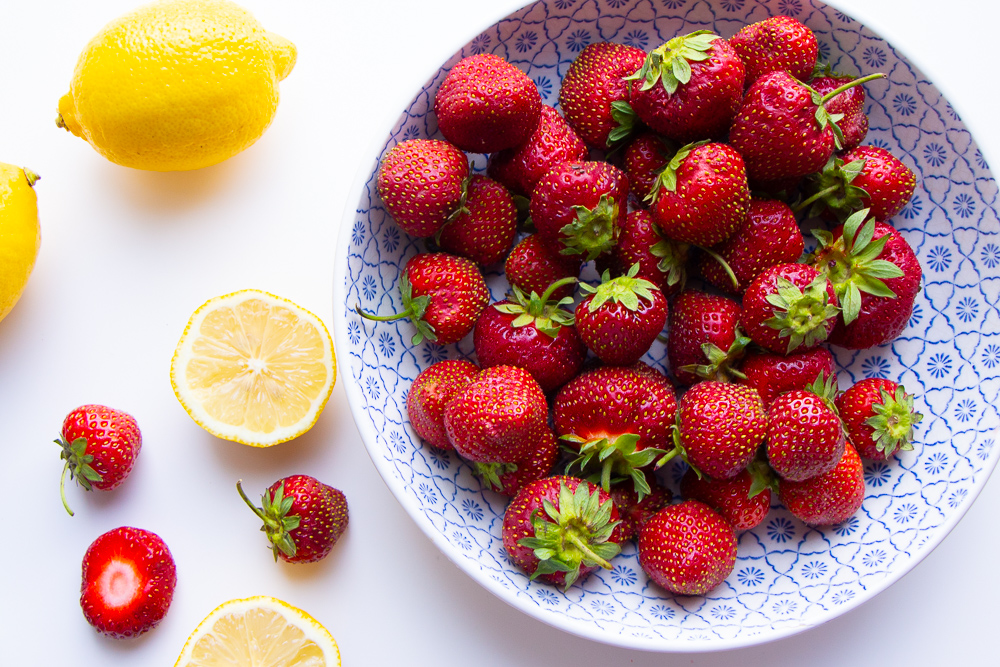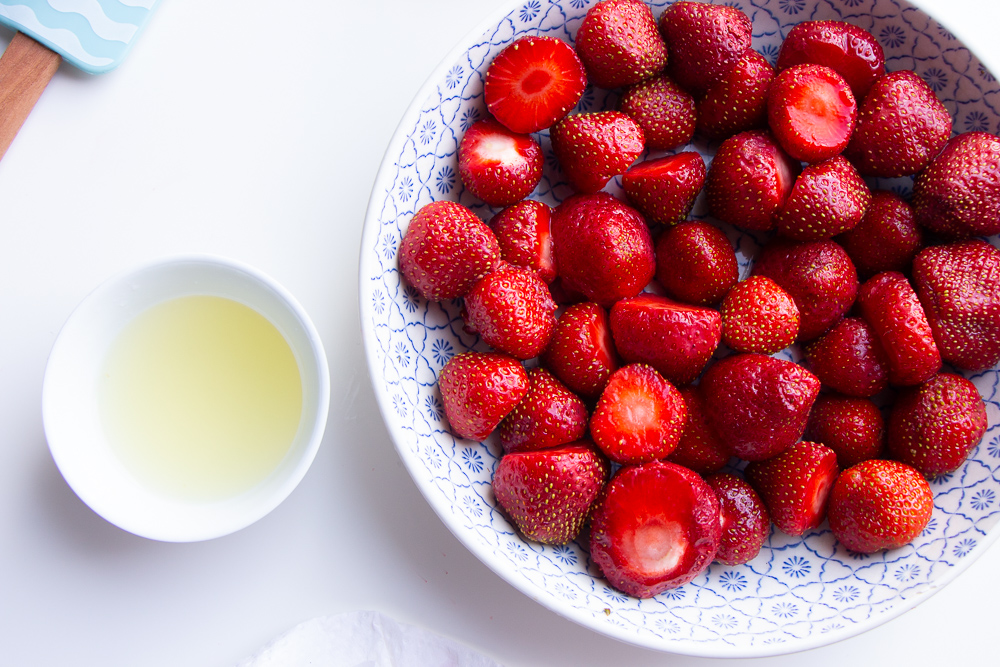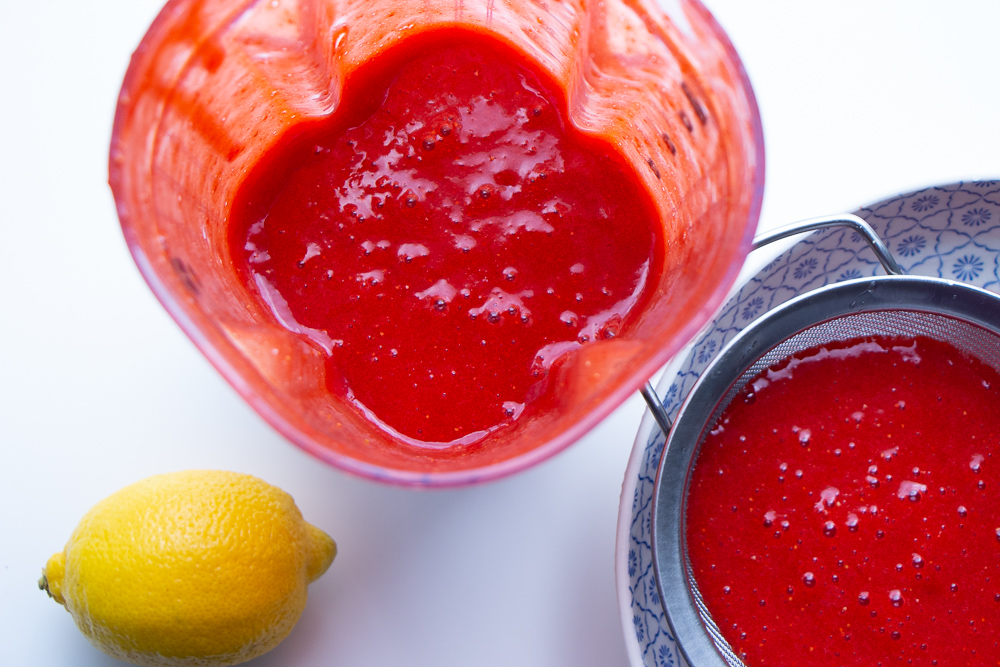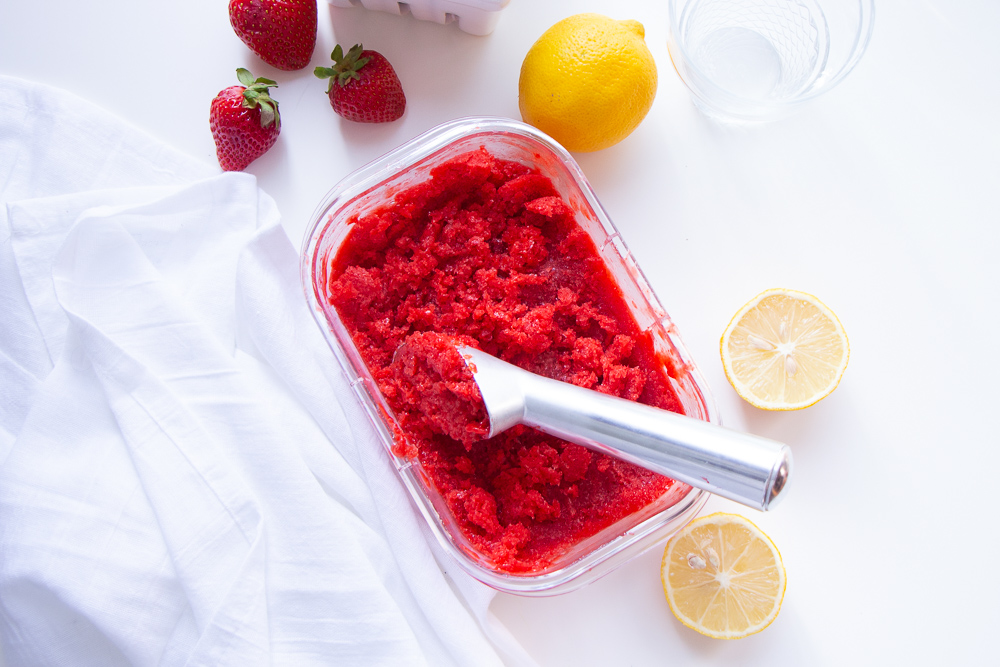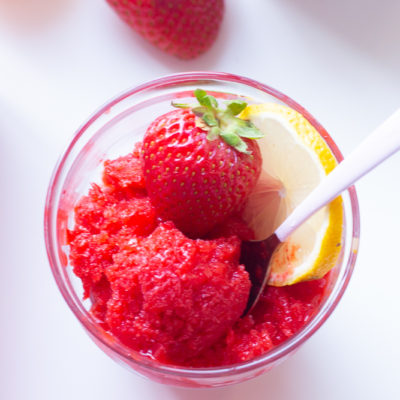 Strawberry Lemon Sorbet
A delicious frozen treat for the summer.
Ingredients
4

cups

strawberries

1

cup

of fresh lemon juice

1/2

cup

organic sugar
Instructions
Wash the strawberries and remove the green tops using a knife.

In a blender, add the strawberries, the lemon juice, and the sugar and puree until smooth.

Pour the mixture through a fine-mesh strainer with a bowl underneath to catch the pulp.

Transfer the mixture into a freezer-safe container and freeze for about 1-2 hours.

Serve with fresh lemon slice and strawberries.
Notes: When making this recipe, you can adjust the sugar to taste. The strawberries that we picked were really sweet, so I didn't have to add too much sugar. If you end up using frozen berries or fruits out of season, you may have to add a little more sugar. This recipe made just about four servings.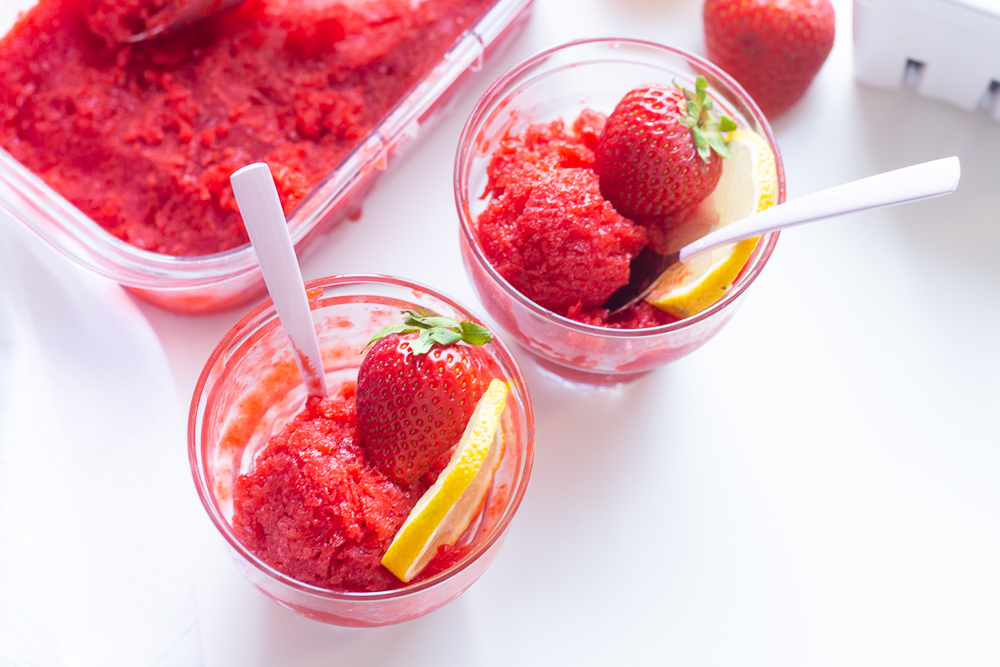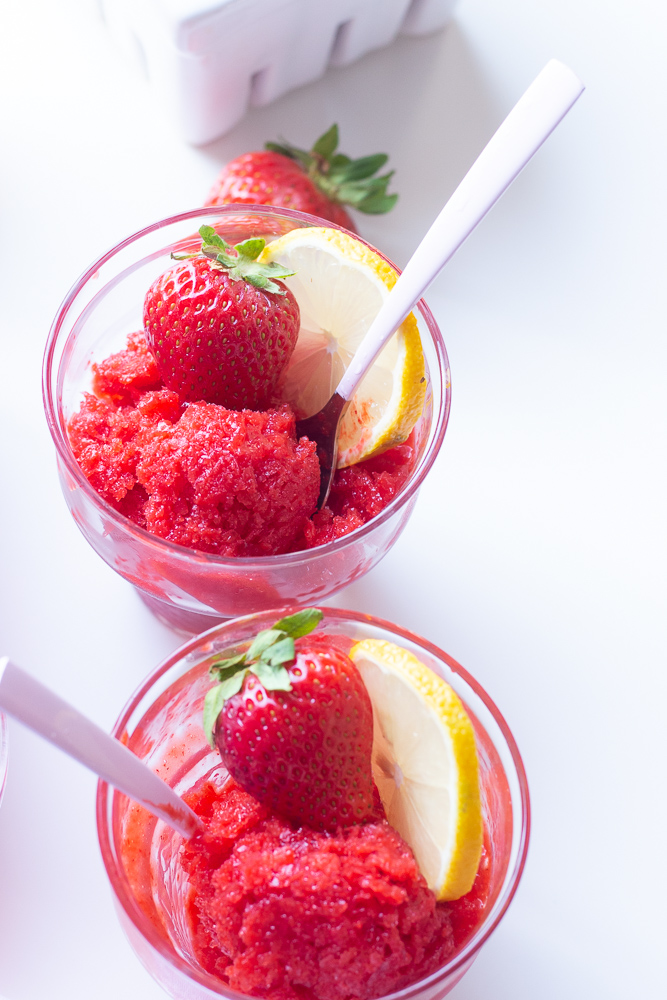 PIN IT!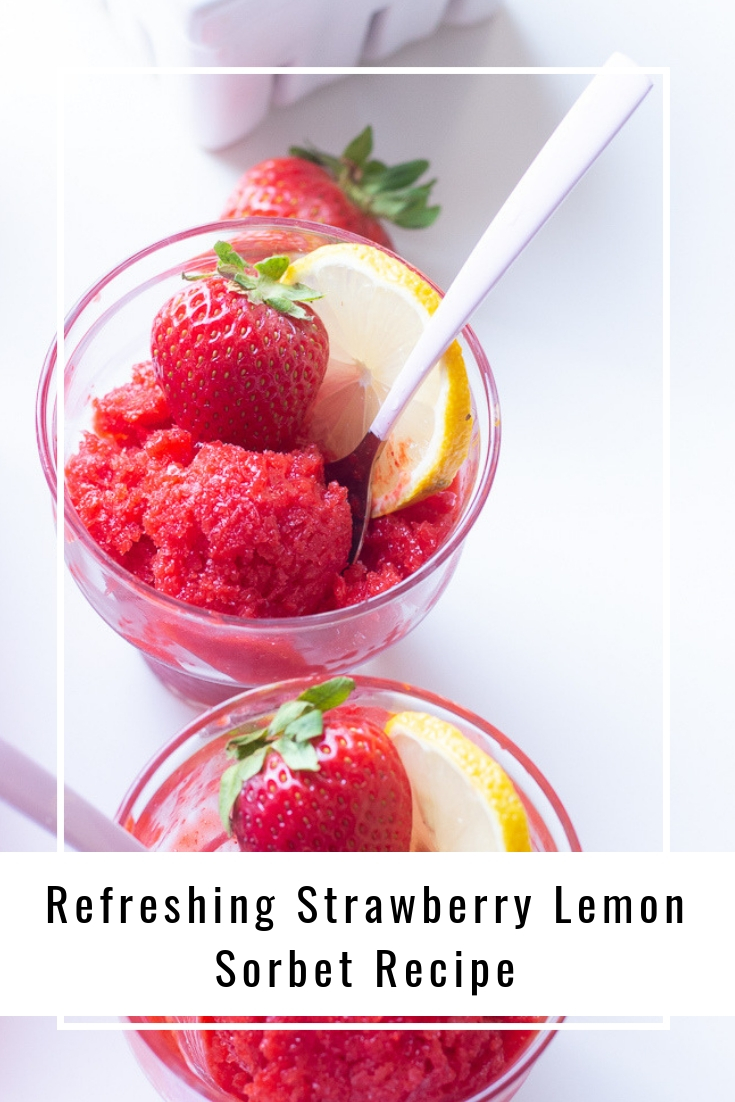 Like I said earlier, Jazzy LOVED it! She asked for seconds. There are still some frozen strawberries in the freezer so I will be making it again for her.
Do you have another easy recipe that I should try using the remaining strawberries?
Be sure you are subscribed so that you don't miss a thing!
Let's connect!