Fall is here, and plenty of people are excited. Autumn is the most popular season overall, with 29% of Americans preferring autumn over the other three seasons. Fall also means school is back in session for the 2019-2020 school year. As nice as is it can be to have a bit more time to yourself as a parent, sending the kids back to school can be a bit stressful too. You want to make sure your child is getting as much as possible out of their education, and that means taking all the right steps as a parent to help them start school out right. If you're looking for a few more ways to support your child as the school year kicks off, here are a few suggestions you can use in your approach.
How To Help Your Child Start School Out Right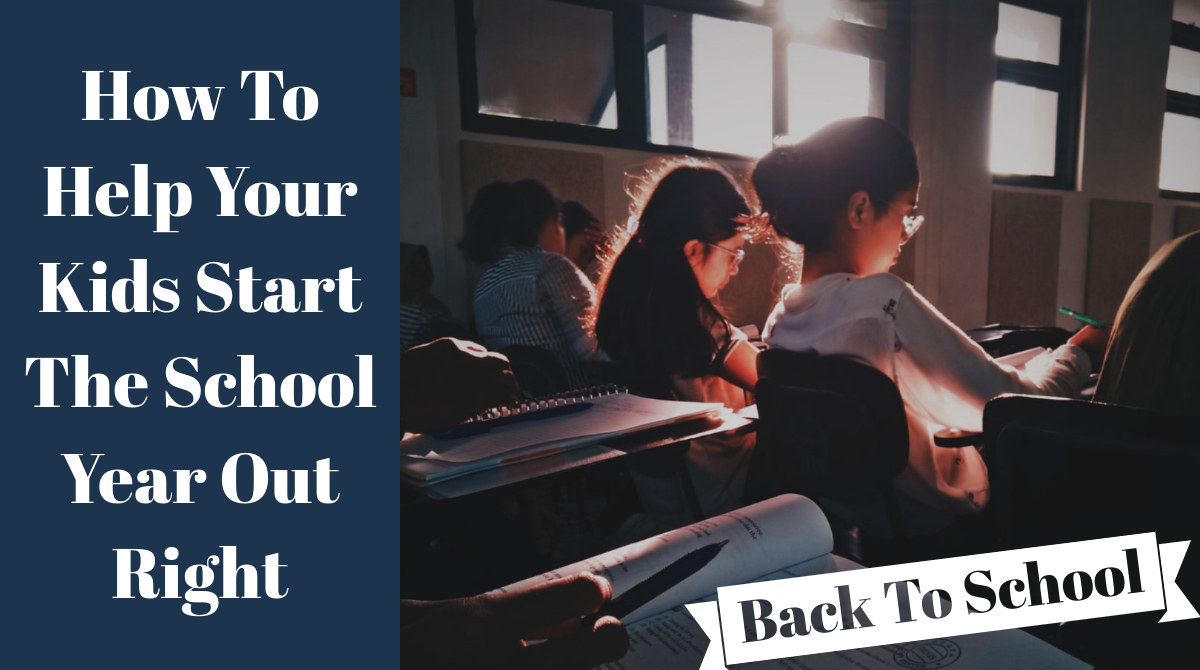 Keep Up With Check-Ups
Possibly the most important part of being a parent is making sure your kids stay healthy, and that can get a bit trickier to manage once the school year starts up. Kids are exposed to more germs when in a school setting, meaning they're more likely to get sick. The best way you can help, in addition to regular lifestyle changes towards healthier behaviors, is to keep up with taking your child to regular doctor's visits. Don't forget about visiting the dentist too. The Center for Health and Health Care in Schools warns that 51 million school hours are lost each year due to a dental-related illness.
Get To Know New Teachers
Almost every year at school, there are going to be new teachers hired. Additionally, the teachers your child will interact with most will change as they move from grade to grade. Take some time to get to know the people responsible for teaching your child; you'll feel more comfortable while the kids are away at school, and you'll have a better idea of how to help your child with studying. At the 25% of schools in the U.S. that are private schools, you'll likely be able to get in touch with your child's teachers a bit more easily. For public schools, take advantage of parent-teacher conference opportunities to meet school staff.
Help Them Eat Healthy
Once the school year is underway, meals tend to become a bit more structured. After all, kids have to eat lunch at a certain time during school, and they'll need to have breakfast before they leave, and they eat dinner once they come home from school. Take advantage of this pre-made structure to improve eating habits. Make a schedule and meal-prep, ensuring there's a certain amount of healthy dinners and lunches throughout the week. Be careful what you send your child to school with for lunch, though. In 2016, 5.3% of children aged 12 to 17 years had food allergies in the past year. Food allergies tend to be prevalent enough in schools that you should avoid common allergens, like peanuts.
Support Them Through School Mental Health Struggles
School is just as stressful for students as it is for their parents. Typically, the back-to-school season is rough on students, particularly when it comes to mental health. Be aware of how your child is doing and keep an eye on their emotional state as they go through the first few months of school. Make yourself as available as possible if they have an issue they want to talk about with you, and be aware of resources that are available for stress and anxiety. Your child trusts you to help them manage their stress during this time of year; be there for them as much as you can.
School starting up for the fall can sometimes be a challenge, but prepared parents can help their young learners through. These tips and strategies will help you be prepared to tackle back-to-school and support your children during this seasonal shift.
What other tips do you have to help them start school out right?
Be sure you are subscribed so that you don't miss a thing!
Let's connect!