There's just something about s'mores that makes you think of summer and camping! But let's be real, I'm not a camping kind of girl! But summer recipes? Count me in! Today I'm sharing this super easy homemade s' mores milkshake recipe using some Torani White Chocolate Sauce. Keep reading for the recipe!
Easy Homemade S'mores milkshake Recipe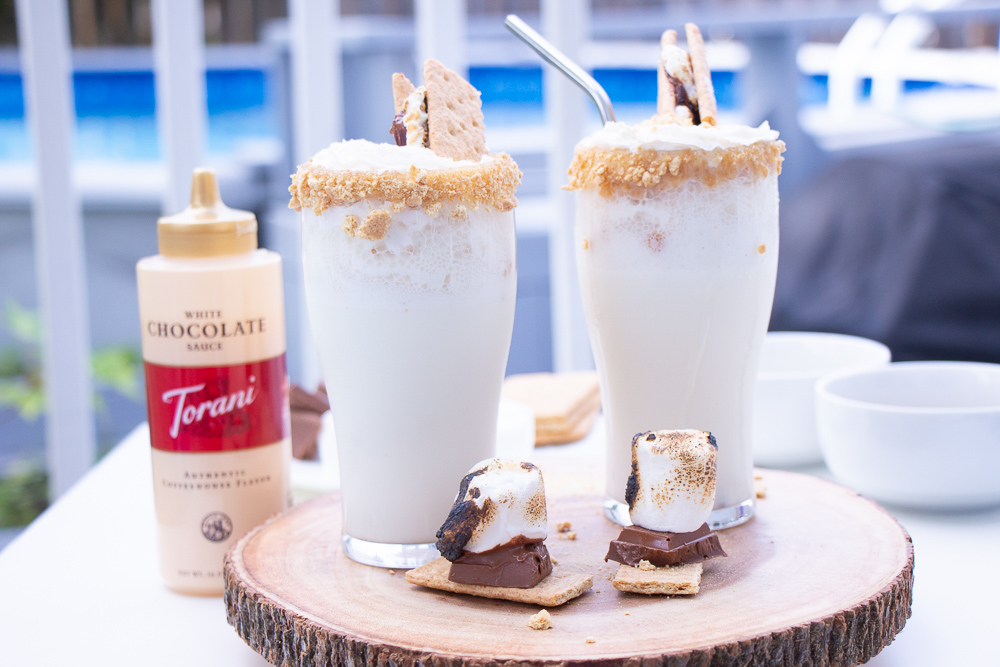 This post is a paid collaboration with Torani. All opinions are my own. #ToraniWhiteChocolateSauce
You guys know I'm all for an easy, quick, and delicious recipe and this one did not disappoint! I use my butane torch to roast my marshmallow, and they turned out great! If you don't have a torch, you can do it old school! Either in the oven using the broil method or on the stove top by holding your marshmallow close to the burner using a skewer.
What I like about the Torani White Chocolate Sauce is that it is made with real, simple ingredients like pure cane sugar & natural flavors. It also blends very well into my recipe which is something I was aiming for.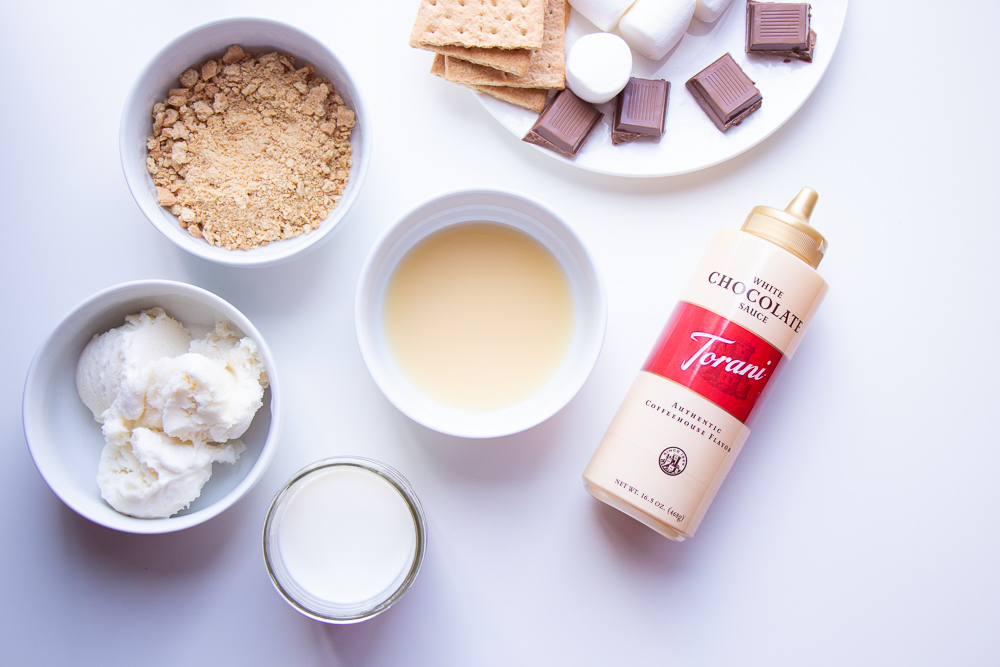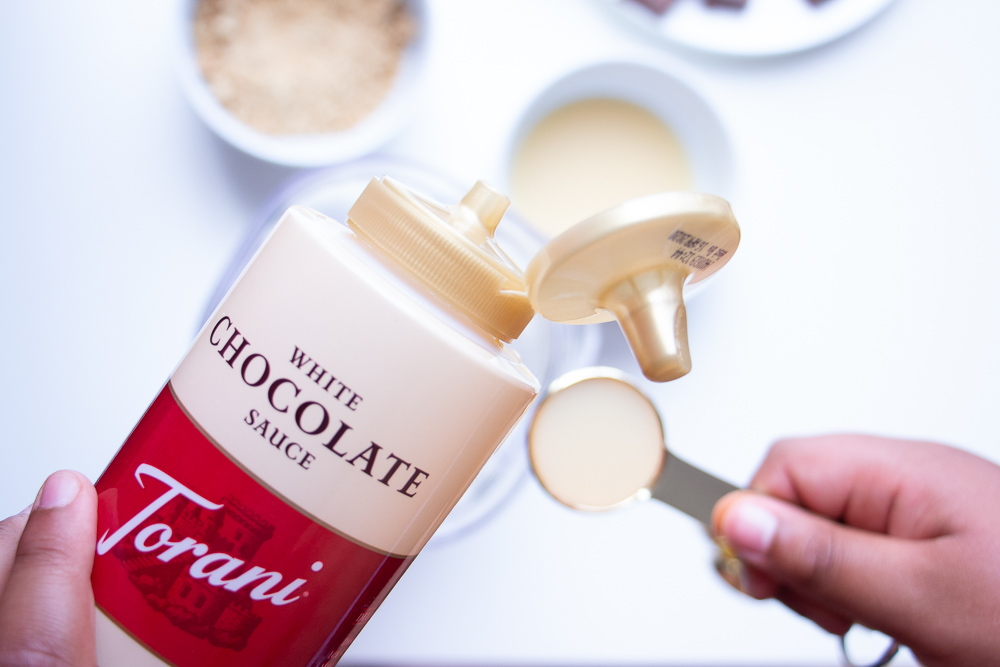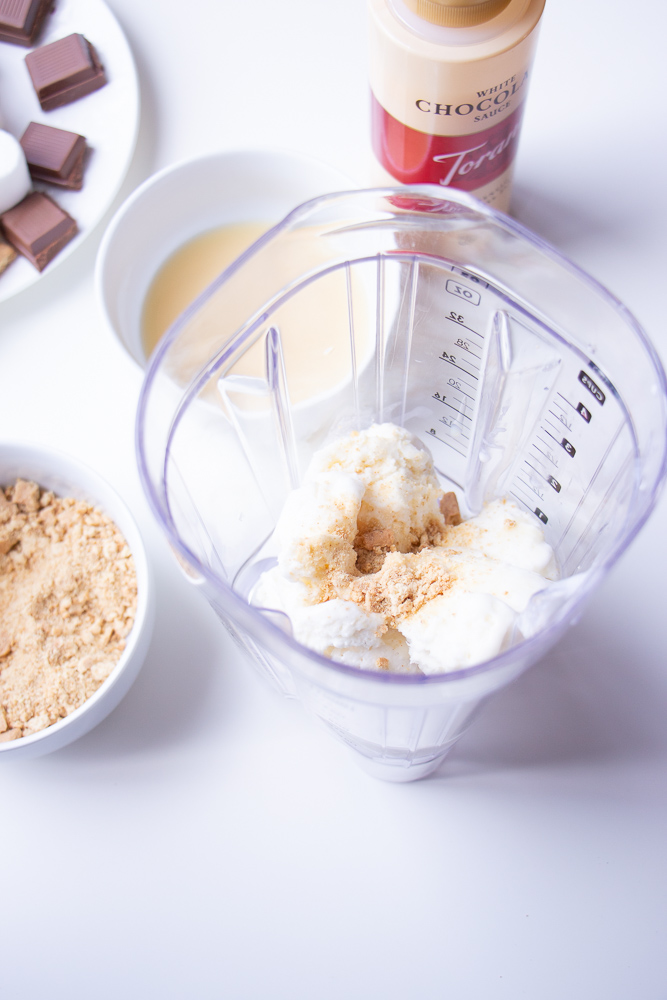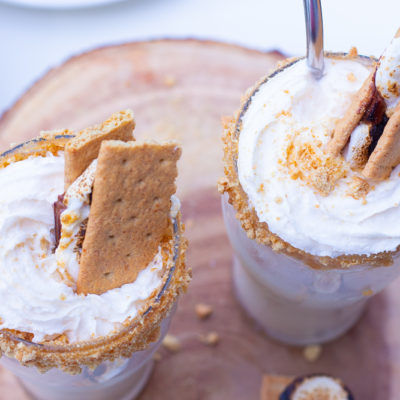 Easy Homemade S'mores milkshake Recipe
Ingredients
Graham crackers

Crushed graham crackers for your milkshake glass

you can use a food processor or add the crackers into a Ziploc bag and crush them using your hands.

Marshmallows

Milk chocolate

2

tsp

of Torani white chocolate sauce

More white chocolate sauce to rim your glass.

2

cups

Vanilla ice cream

More white chocolate sauce for dipping your glass in.

1/4

cup

Milk
Instructions
Rim your glass by dipping it into a plate/bowl of white chocolate sauce.

Repeat the steps by dipping your glass into the crushed graham crackers.

Add the milkshake into a tall glass and topped it with whipped cream.

Top this delicious milkshake with a homemade s'more and some crushed graham crackers.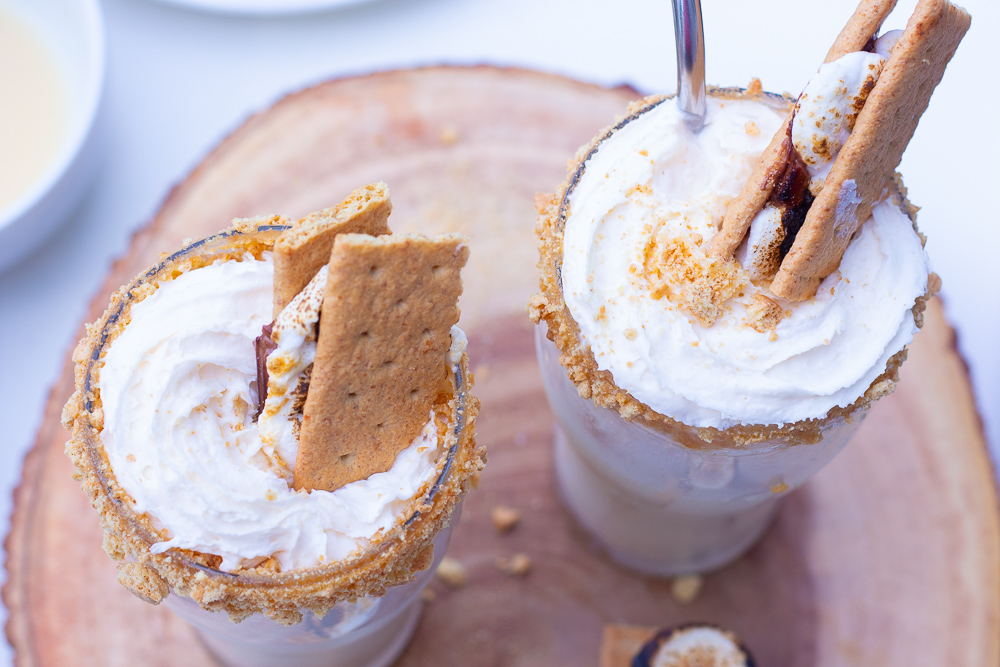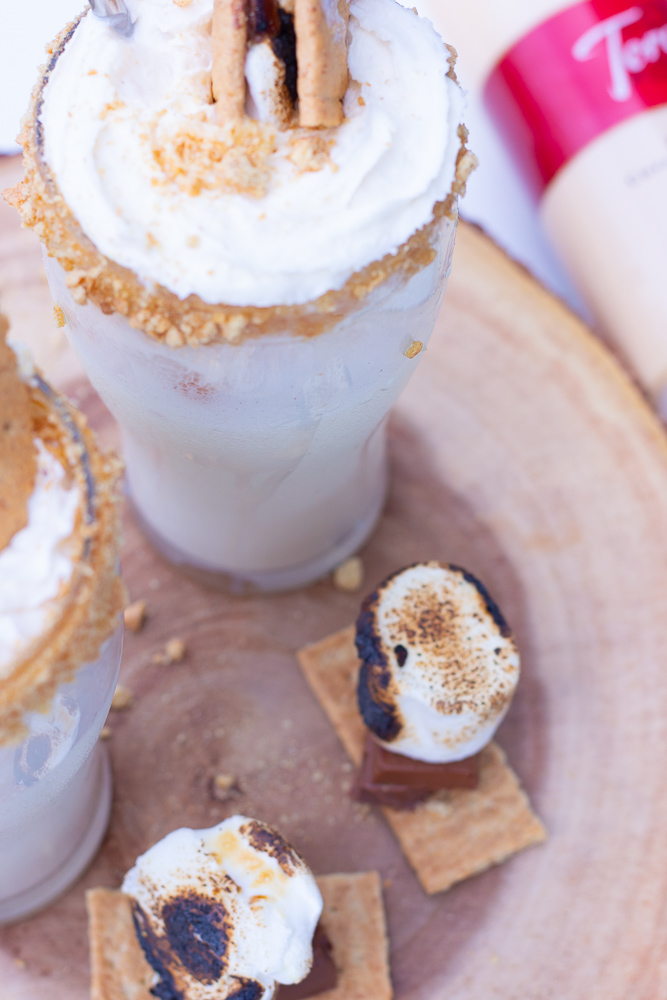 Camping may not be something I aspire to do, but I'm not entirely shutting down the idea. I heard there's even glamping now! Now, that sounds like something right up my alley!
Who says you need to be in front of a campfire to enjoy s' mores? This milkshake recipe totally hits the spot! Using the Torani White Chocolate Sauce made the recipe even more delicious. Make sure you grab a bottle of Torani White Chocolate Sauce so that you can recreate this yummy recipe! Click HERE to locate a store near you.
Be sure you are subscribed so that you don't miss a thing!
Let's connect!