Who doesn't want to get a full night of uninterrupted sleep? Since becoming a mom, I have to say that uninterrupted sleep is pure fantasy to me. But a mama can dream, right? I recently received the Gravid Weighted Blanket and wanted to share my review with you guys. If you've been having trouble sleeping due to stress and anxiety, you are going to want to read this review! Plus, I'm sharing some simple tips that I've been using to sleep better at night.
3 Tips on How to Sleep Better | Gravid Weighted Blanket Review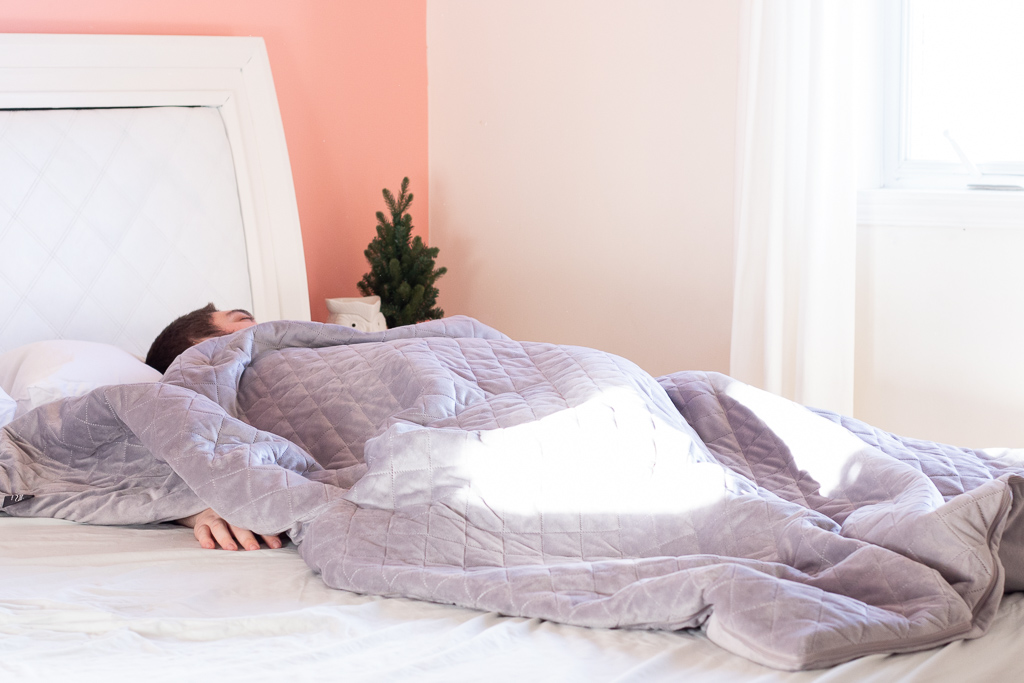 I like to sleep. I love it. But if I told you how little of it I get, you wouldn't believe that I love to sleep at all. Sleep used to be something that came so easily for me. Then, I became a mom and started sleeping with one eye, and both ears opened. I don't think I'll ever stop that, but over the last 2-3 years, I've been using some simple tips to help me sleep better at night. Here's what works for me:
Don't eat too late
For me, any meals after 8 pm will keep me awake at night. So I started implementing the no eating past 7 pm rule for myself. When I'm home, that's super easy for me to follow that rule, but when I go out with friends (which is rare, trust me lol), I don't stress too much about it. When I really need to power through my workload late at night, I eat popcorn. It beats snacking on a burger or sugary cereals though, lol
Relax and Clear Your Mind
Easier said than done if you are like me and have racing thoughts, which seem to be worst right before I fall asleep. And can sometimes cause me to stay awake for 2-3 hours before actually falling asleep. Here's what I do when my thoughts are all over the place: I count sheep (I know, cliché, but it works 80% of the time, so I do it) and I plan the next day in my head (at least I'm productive, right? lol).
Use a Weighted Blanket
Weighted blankets are great for reducing anxiety and stress. It gives you the feeling of being hugged (minus the wiggling and loud breathing that comes along when you snuggle a person. I'm not a fan of snuggling at night, so a weighted blanket was a welcomed change.
Last year I heard about the weighted blanket trend but didn't get the chance to try it personally until recently. Gravid reached out to me to give their new Gravid 3.0 Weighted Blanket a try! I was super curious and excited because I read how they are beneficial for reducing stress and anxiety. But guess who got to try it out for the first two weeks and pretty much refusing to share it with me? That's right, Demo! He called dibs on it the moment that I took it out of the box.
Demo is a big snuggler, so I figure he would enjoy experiencing the Gavid 3.0, and I was right. Here are some of the things he says about the Gravid 3.0
"It's super comfortable!"
"I feel like I'm being hugged all night" – That was a jab at me because I don't like snuggling at night lol I can't sleep when I snuggle sorry Babe!
"I feel rested the next day."
When he leaves for work in the morning, I grab the blanket for myself, and I have to agree with him. It is so comfortable. Which came as a surprise to me. I thought it would feel weird having all that weight on me while I sleep, but it's like snuggling but without someone moving and breathing on me! lol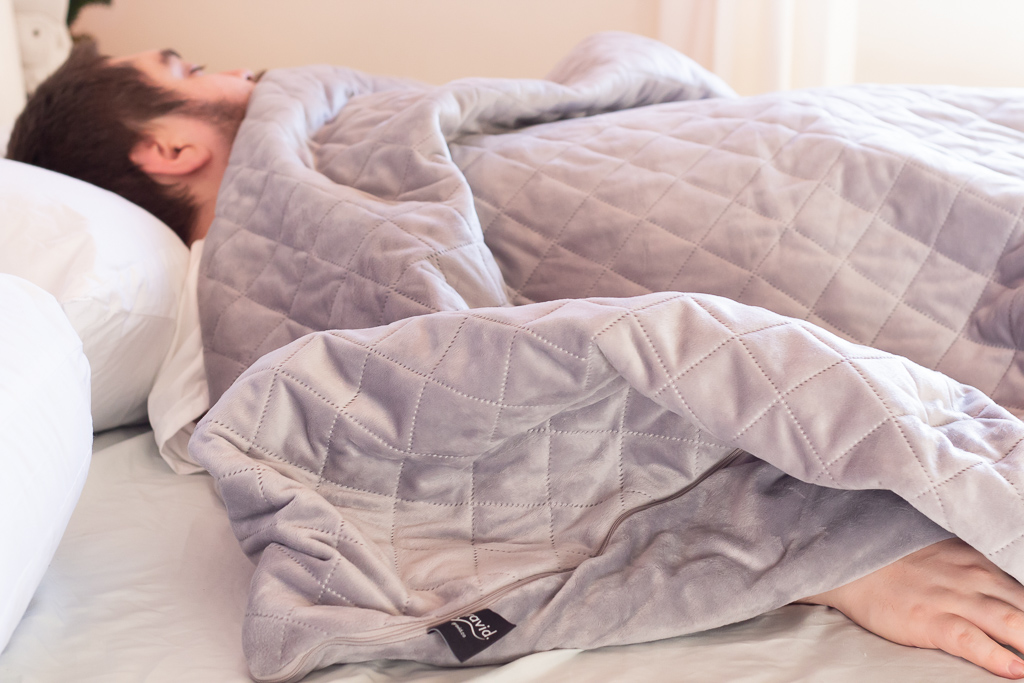 About the Gravid Weighted Blanket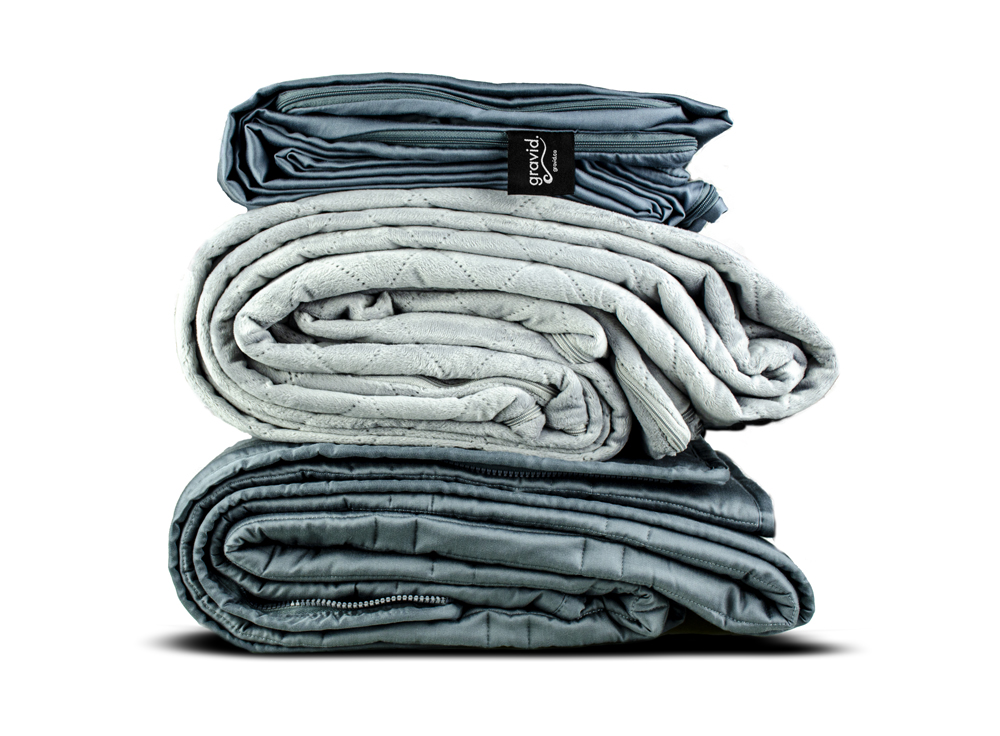 Gravid weighted blankets are made using 100% Tencel Lyocell; an eco-friendly, renewable, high-tenacity fibre which gives it high strength properties. It is softer than cotton, has a luxurious sheen and is extremely breathable. It is also naturally anti-bacterial and gentle on the skin.

For weight, Gravid weighted blankets use non-toxic, micro-rounded glass beads that have a diameter of 1mm. This is the optimal size of bead to keep the weight evenly distributed across the surface of your body. Glass beads are the best material for people with any type of auditory, sensory or physical sensitivities. They are quiet, making them ideal in a bedroom setting.
The Gravid 3.0 Regulates Melatonin, Serotonin, and Cortisol to improve sleep, elevate mood and reduce stress and anxiety.
The Gravid 3.0 comes in two sizes, Queen (60×80″) and Twin (48×78″). Although you don't have to get a cover for your blanket, I highly suggest getting one! They are so soft!
I got the Queen size 15 lbs blanket and a super soft cover to go with it. Both the blanket and cover are fully machine-washable and dryer-safe. For the best experience, shop for the blanket using the weight guide.
For more detailed information about the Gravid Weighted Blankets, you can check out their FAQ section on their website.
You can order your very own Gravid 3.0 Weighted Blanket as well as the Jr blanket that Jazzy is currently using HERE. I just know you will love it as much as we do!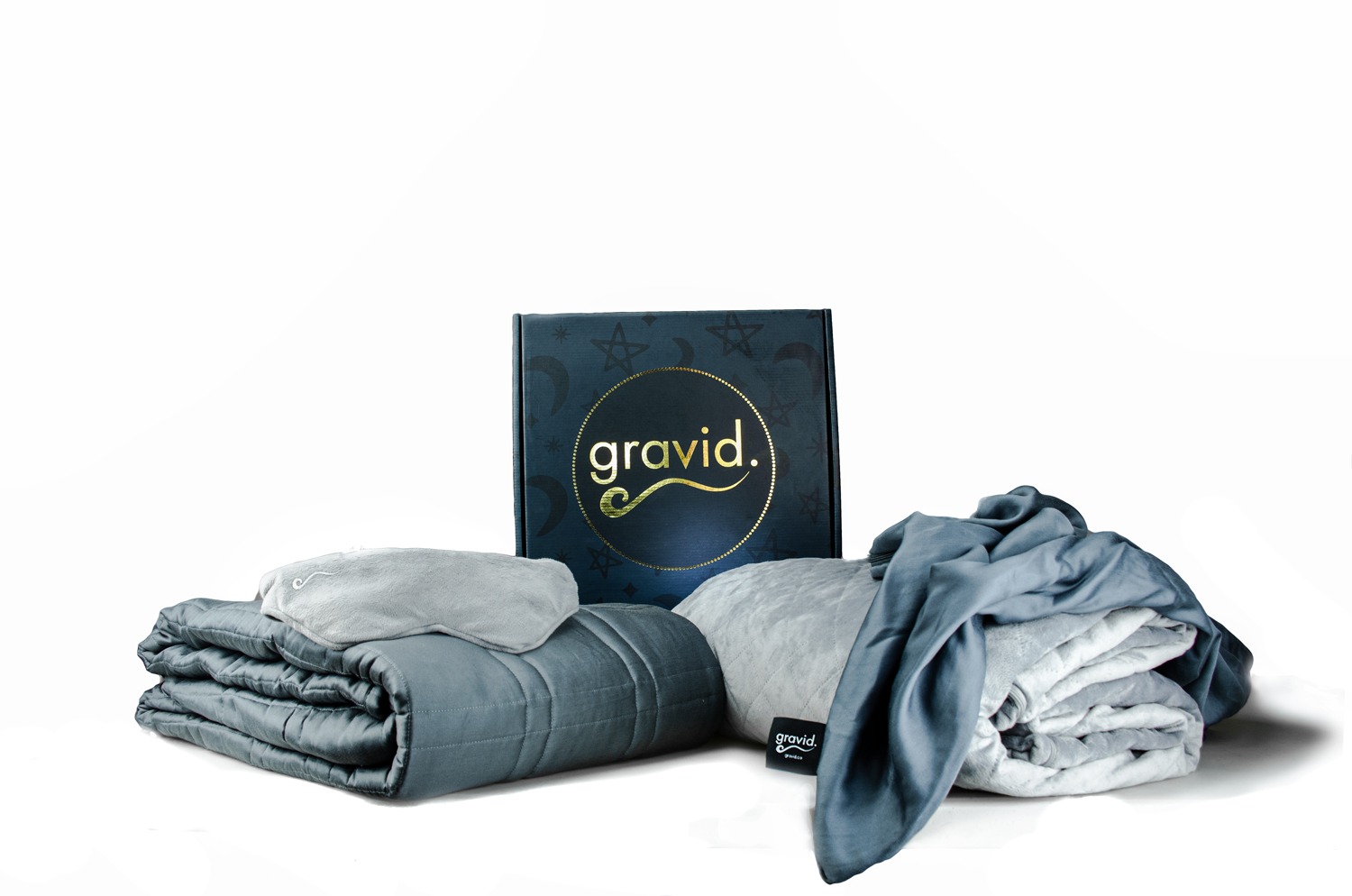 PIN IT!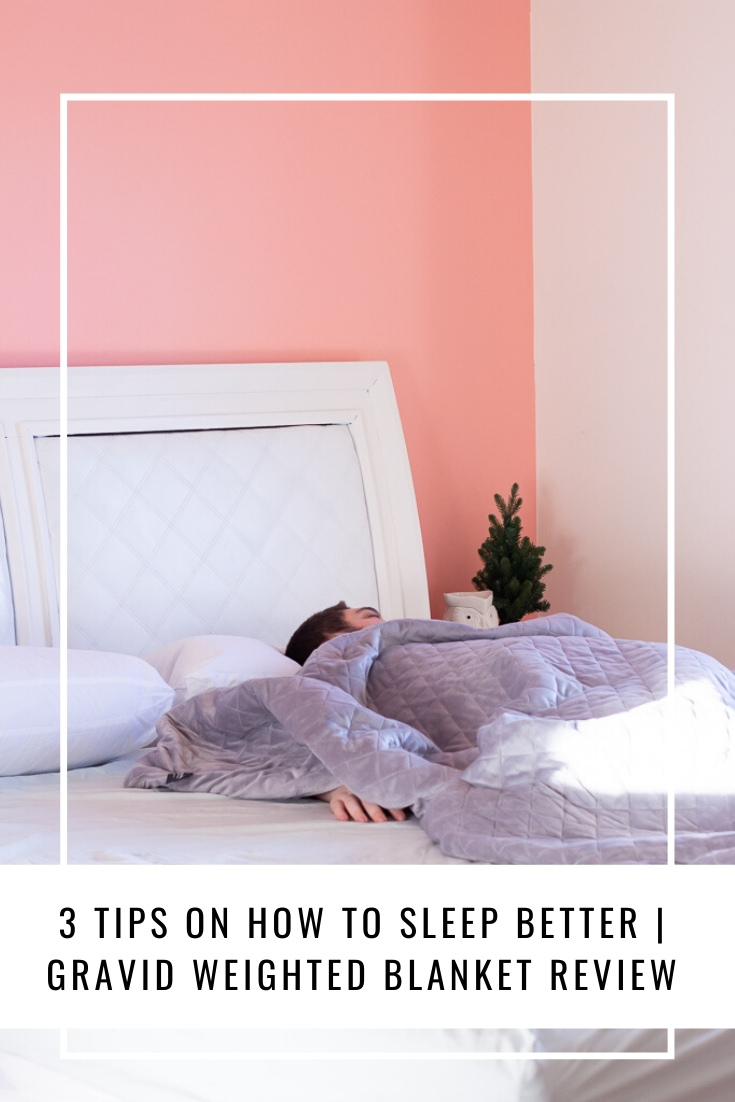 So tell me, what do you think of the Gravid 3.0 Weighted Blanket and all its amazing features?
Be sure you are subscribed so that you don't miss a thing!
Let's connect!