A few months ago I saw a recipe on Facebook that I just HAD to try for myself. The recipe didn't require too many ingredients and appeared to be very simple! So I made my way to the grocery store, picked up what I needed and went back home to make these tasty AND cheesy shrimp patties. Keep reading for the recipe!
Tasty Homemade Cheesy Shrimp Patties Recipe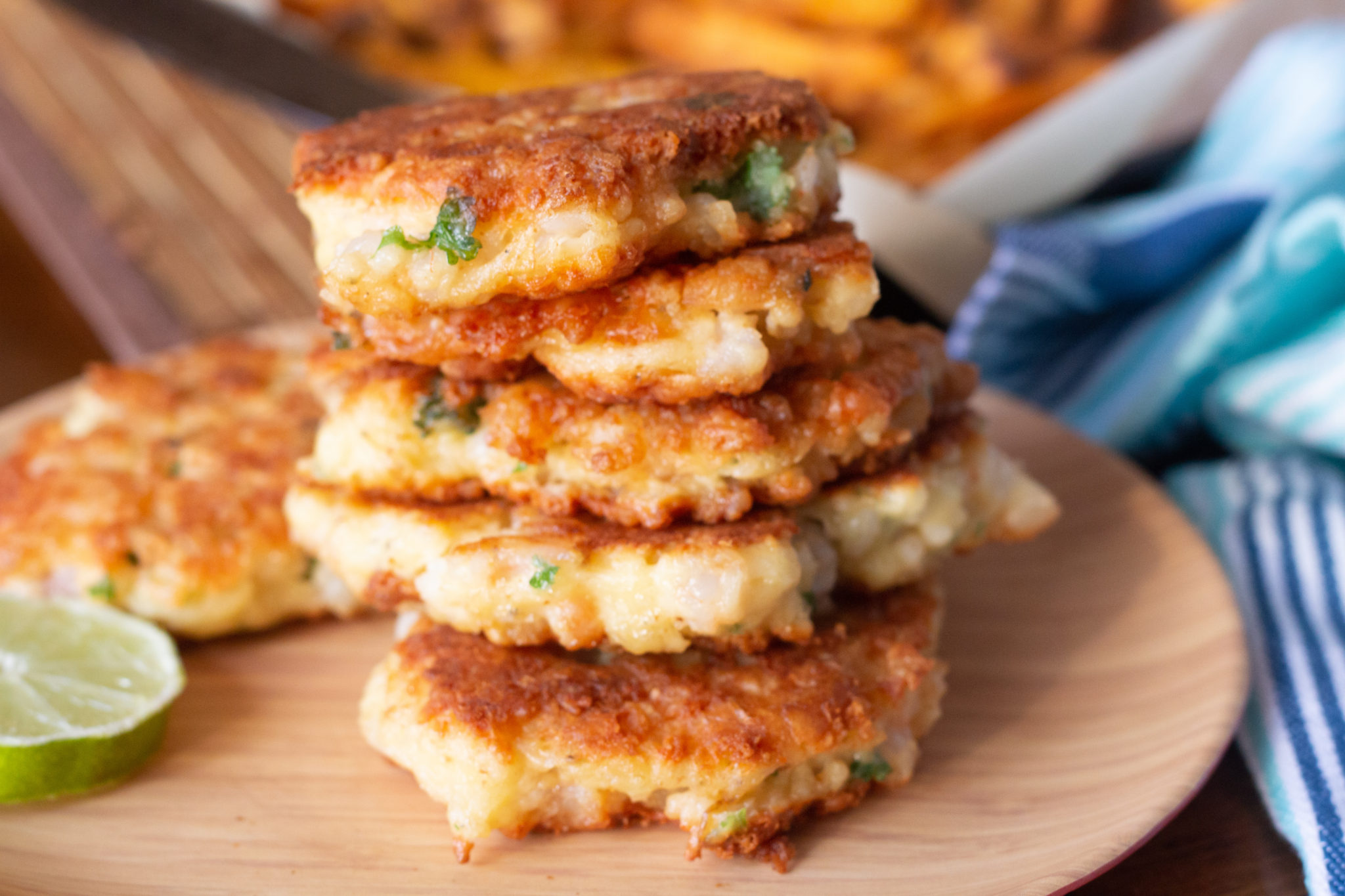 What I love about this recipe is how EASY it is! The cheesy shrimp patties are great for a late afternoon snack or as a party appetizer.
Ingredients
Makes about 12 shrimp patties
1 1/2 cups of cut 

large raw shrimp

 

peeled and deveined

One egg

1 1/2 cup of shredded mozzarella cheese

1/4

 

cup

 

mayonnaise

Two

 

tablespoons of finely chopped

 

parsley

1/2

 

teaspoon of

 

salt

 

for taste (optional)

Black pepper for taste (optional)

1

 

cup

 

all-purpose flour

Three tablespoons of olive oil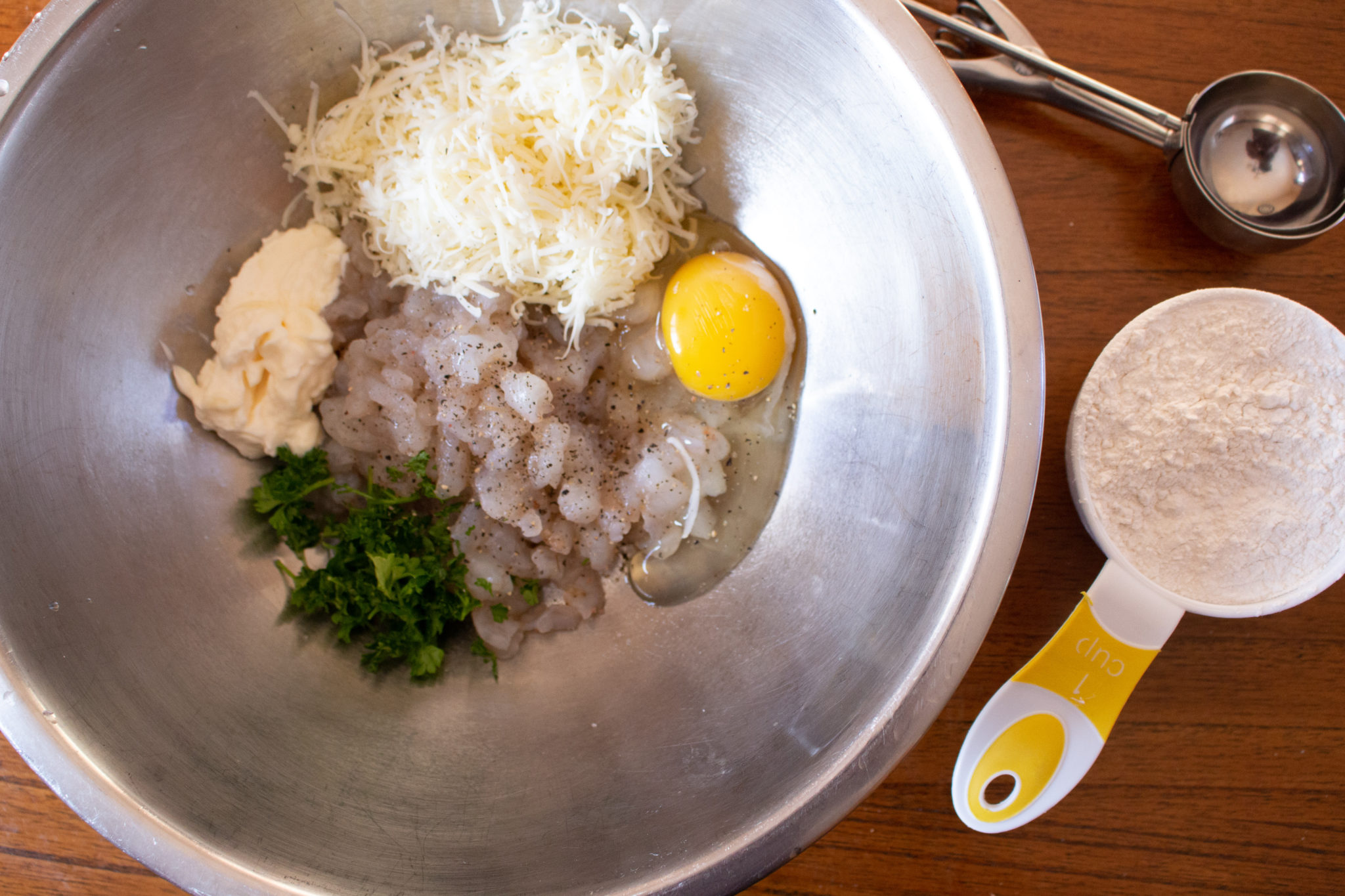 Directions
In a large bowl add the chopped shrimps, mayo, parsley, egg, salt & pepper, and cheese and mix until well combined.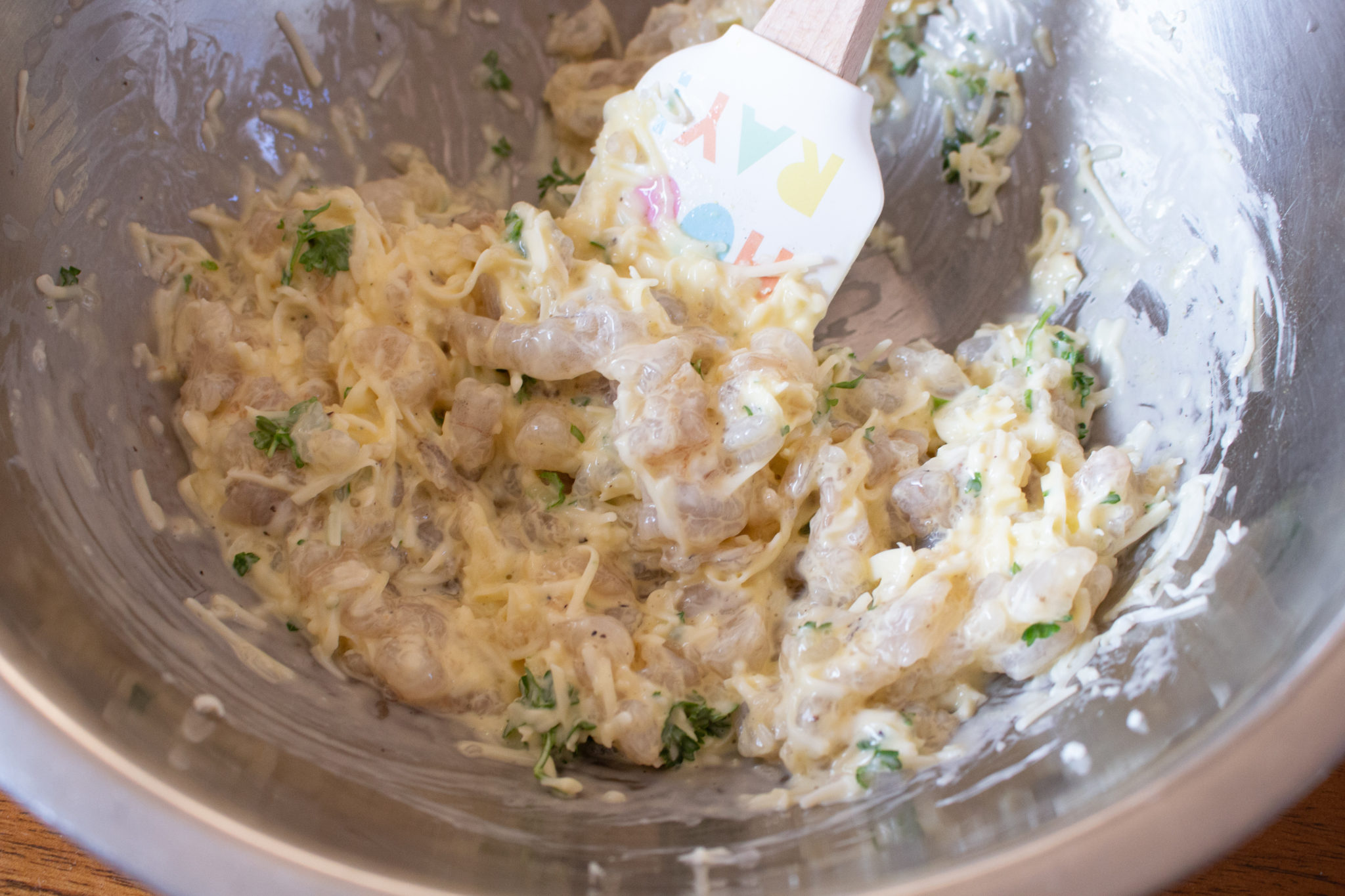 Mix in the flour and make sure everything is well combined.
Add the olive oil to a non-stick frying pan and heat up on medium heat.  Form small patties using the shrimp mixture and place in your pan.
Space them out evenly and cook for about 3-5 minutes on each side. Serve hot!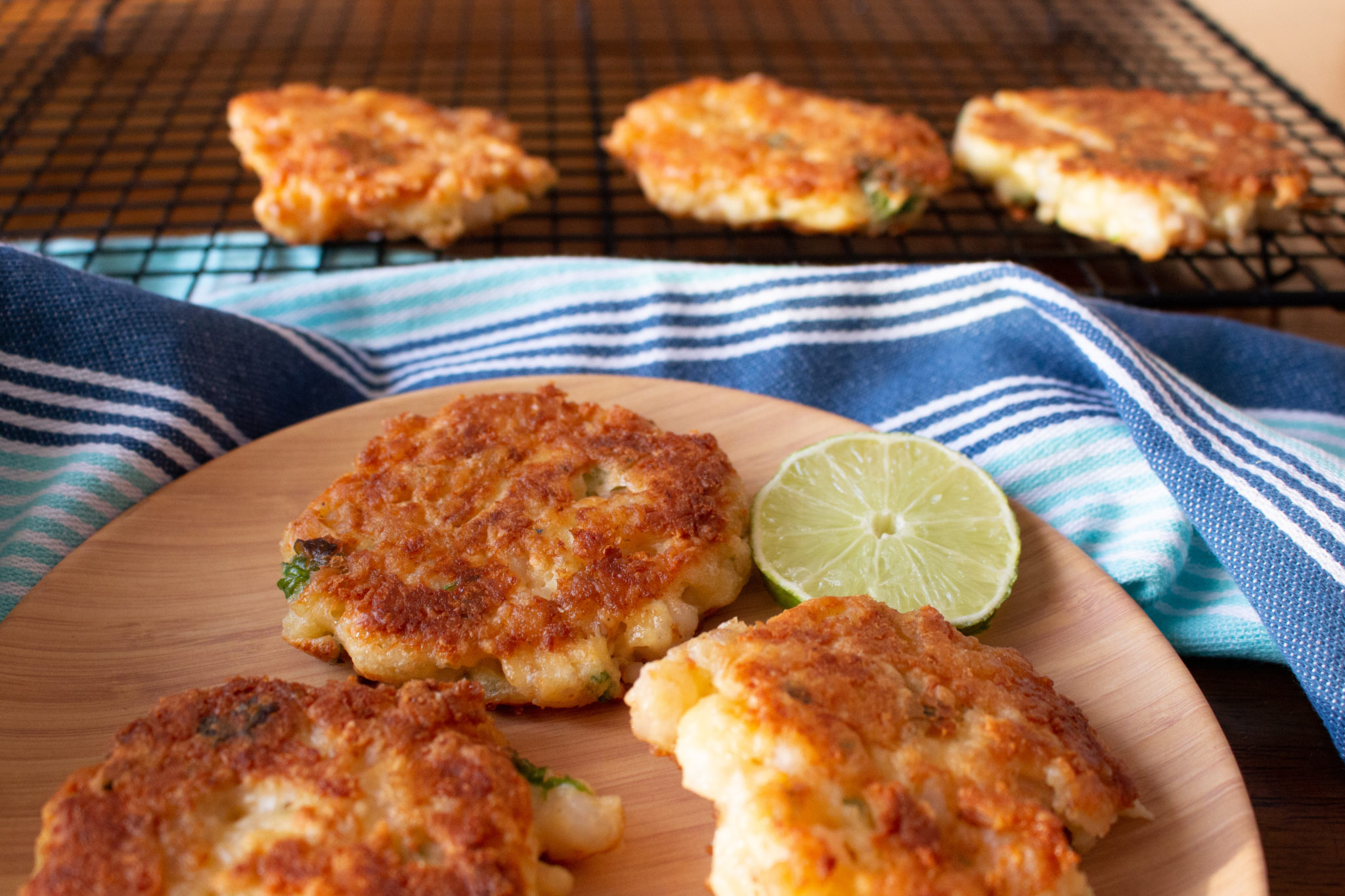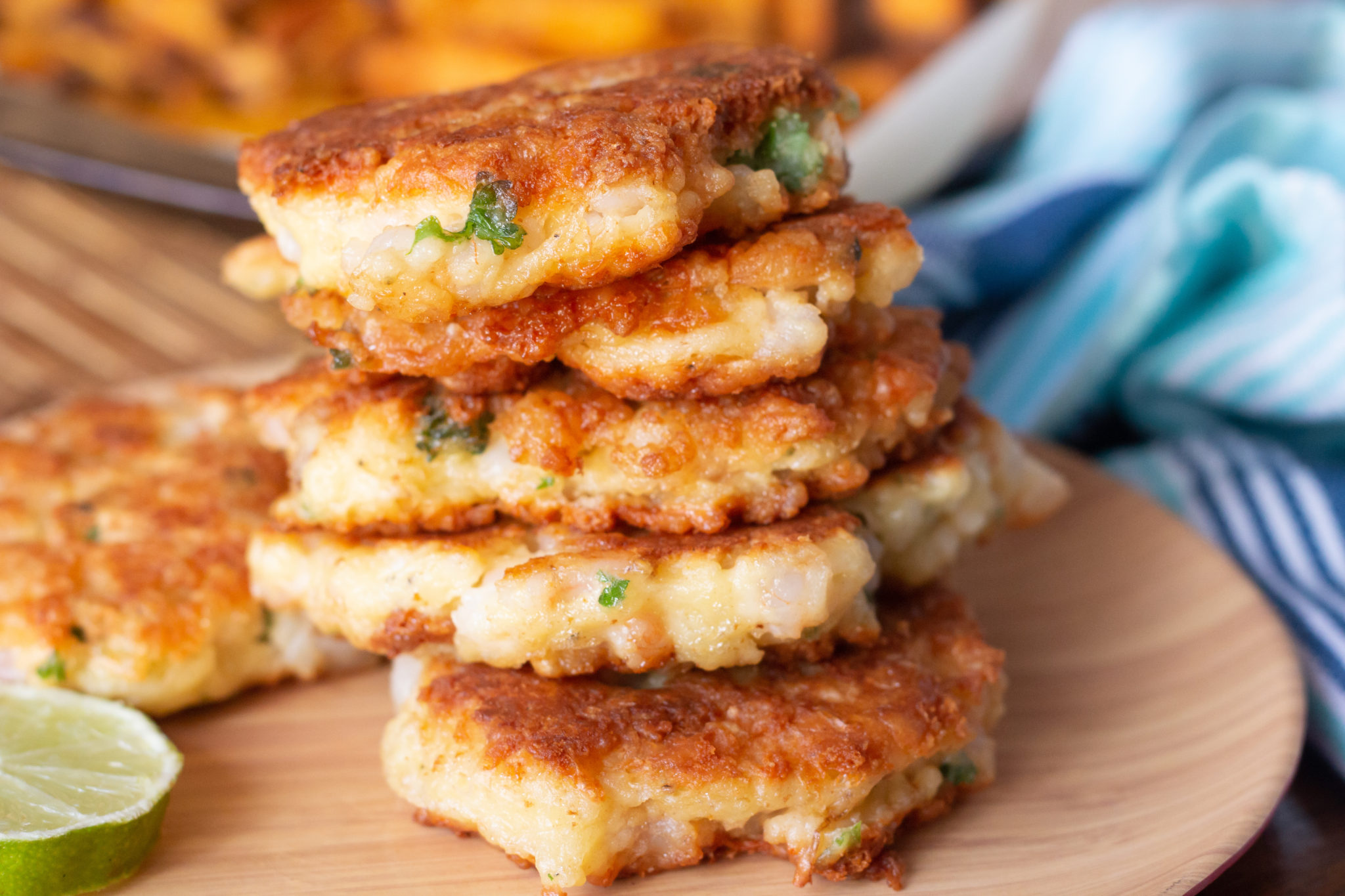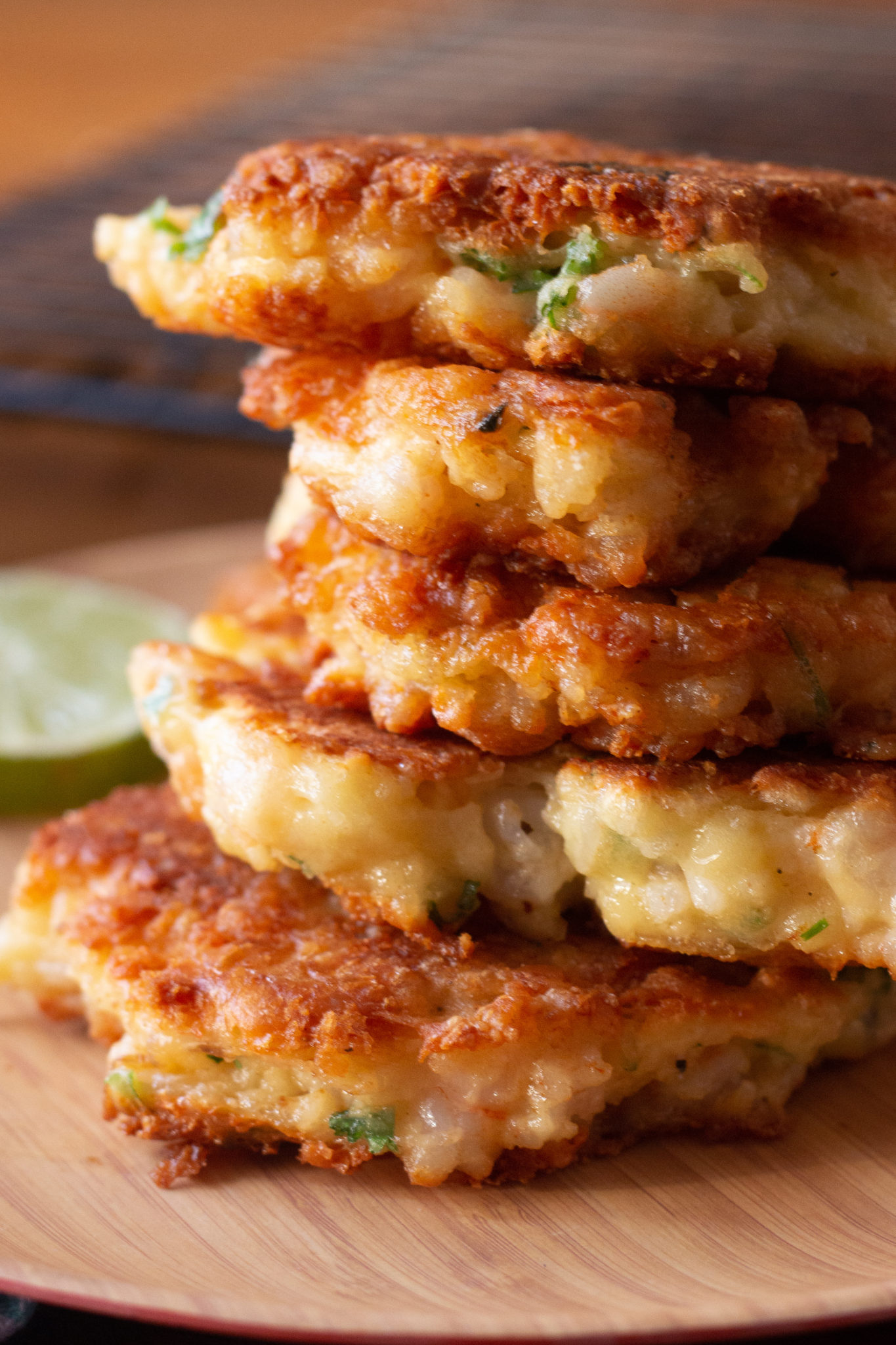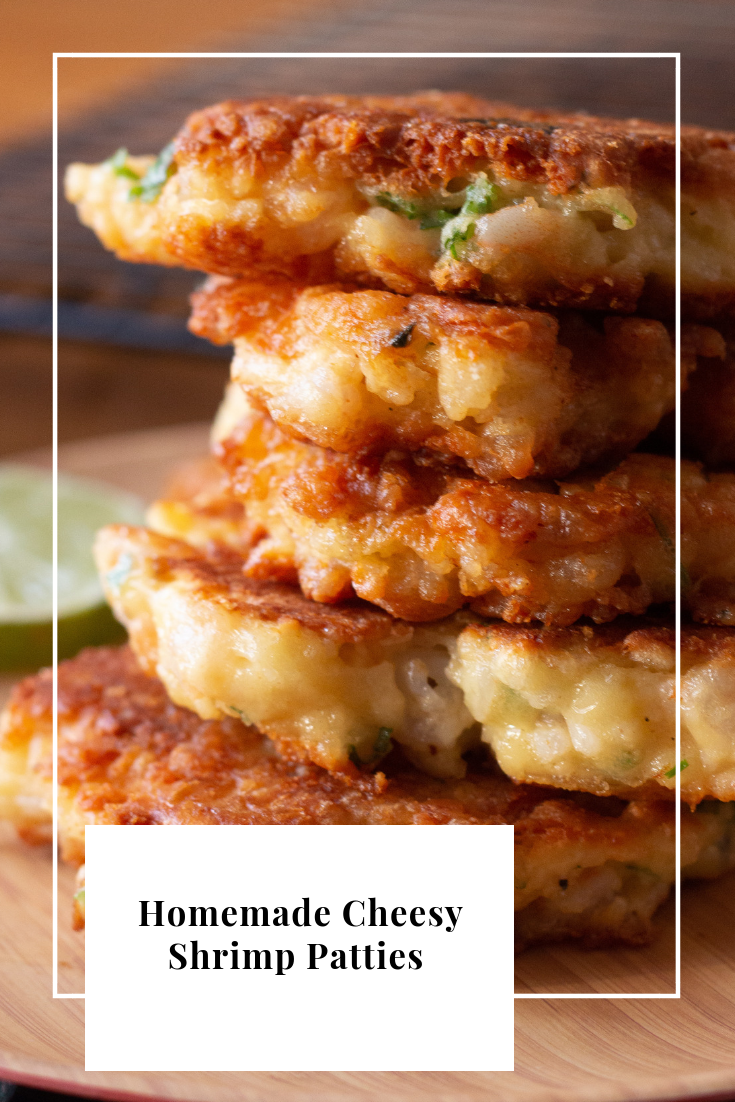 You can dip these cheesy shrimp patties in spicy mayo sauce or sprinkle some lime and eat as is. Either way, they are super tasty and easy to make.
I just love trying new recipes. Next, I want to try making crab patties. Have you ever tried making cheesy shrimp patties before? Do you have a favorite dipping sauce for it?
Be sure you are subscribed so that you don't miss a thing!
Let's connect!