Last weekend my nephew came for a surprise visit. Three days of sweet baby smells and giggles. Just amazing! Since we didn't get to spend Christmas together, I was finally able to give my nephew his Christmas present. Check out some of the fun we had during playtime with the Yookidoo Gymotion.
Playtime With Yookidoo Gymotion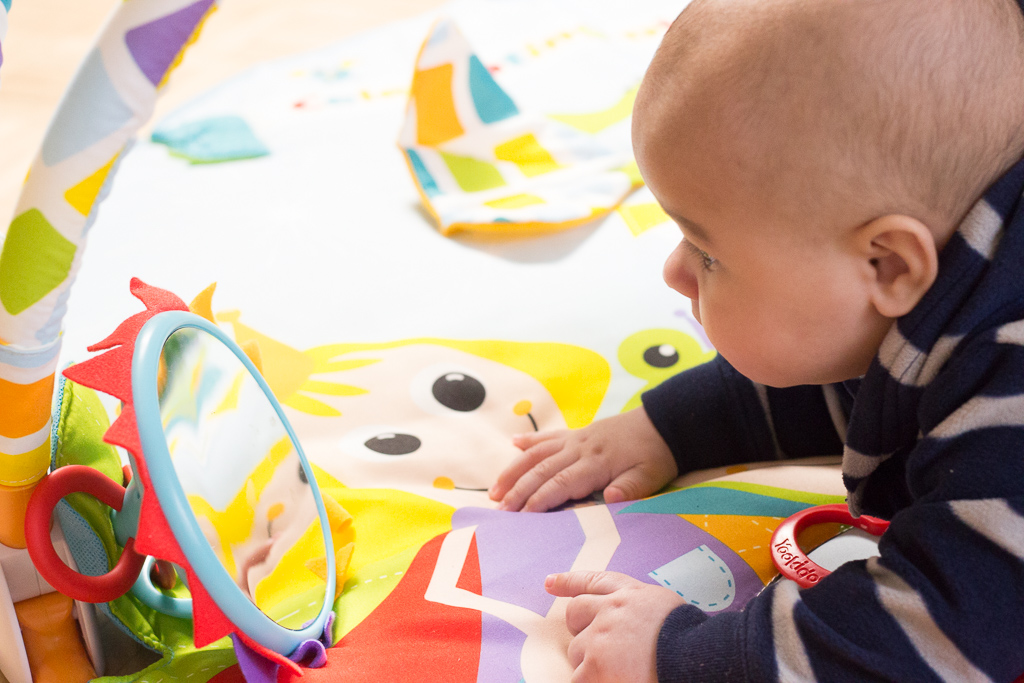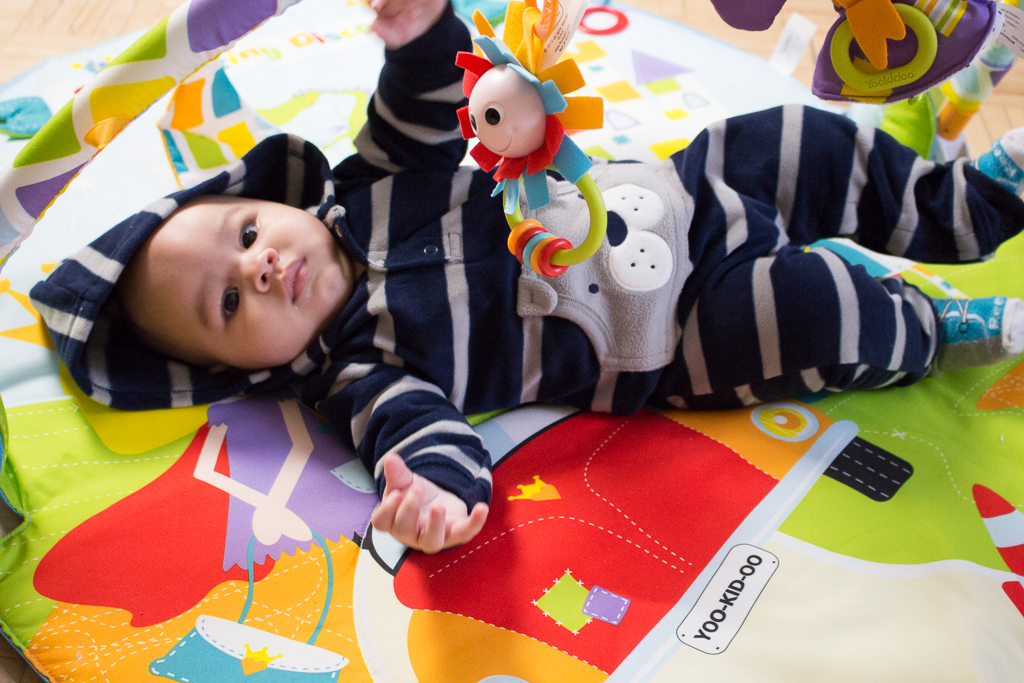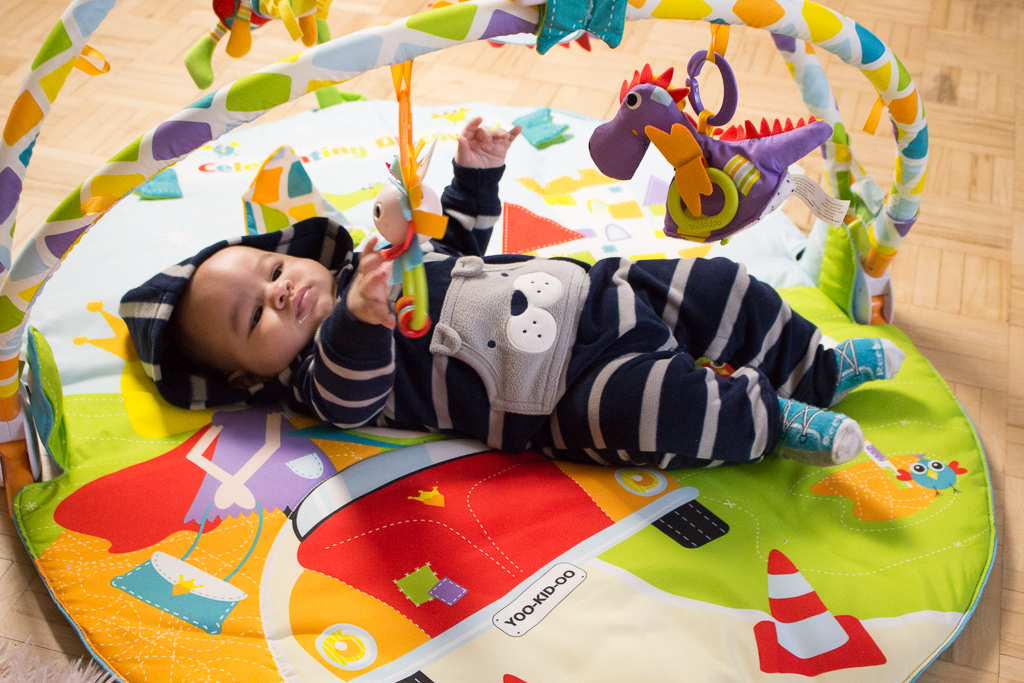 My sweet little nephew is such a good baby. He's not sitting on his own yet, but he's a champ at tummy time. When I flipped him on his back, he kept trying to reach for the dangling toys. The Yookidoo Gymnation comes with four detachable toys. Perfect for his little hands to play with. They are also bright and colorful.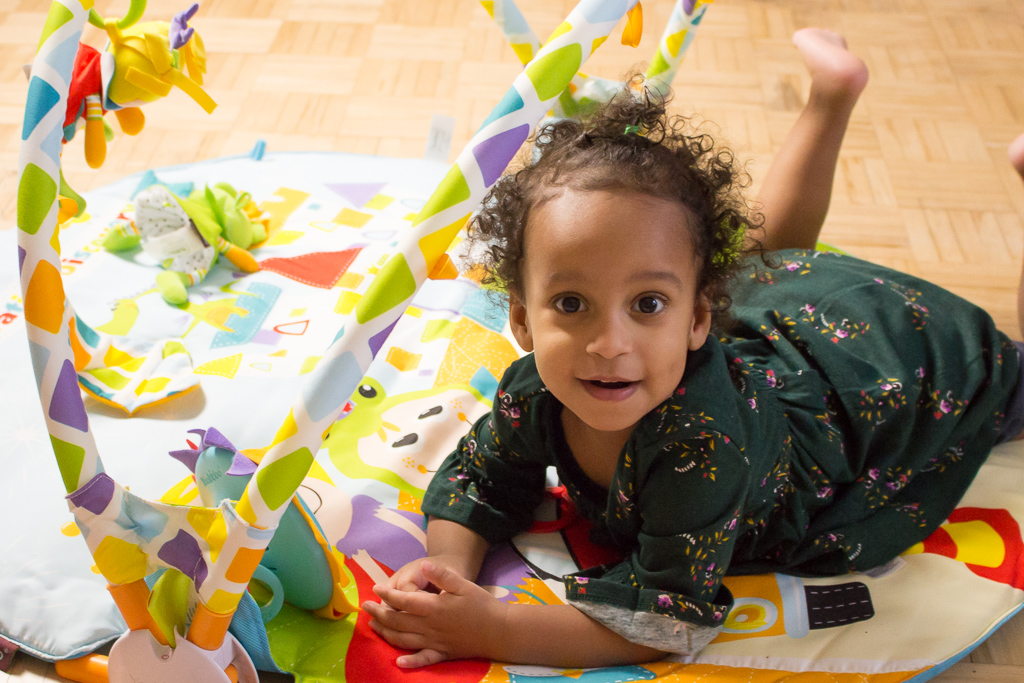 So much fun, even Jazzy wanted on the action!
About Yookidoo Gymotion
The Yookidoo Gymotion® Activity Playland is a 3 stage extra padded play gym that easily transforms into a supportive upright portable seat, enabling baby to sit, play and interact with the world while sitting upright entertaining baby while she handles a sibling. It features more than 20 developmental activities and plenty of toys to move around including: a battery-operated motion activated musical toy plane, a large double-sided tummy time pillow with easy attachment loops for toys, a large baby safe mirror for hanging on arch or standing on mat, a multi textured rattle with small rattling beads, a teether and an easy to grasp dog rattle with colorful sliding beads.
Available on Amazon.com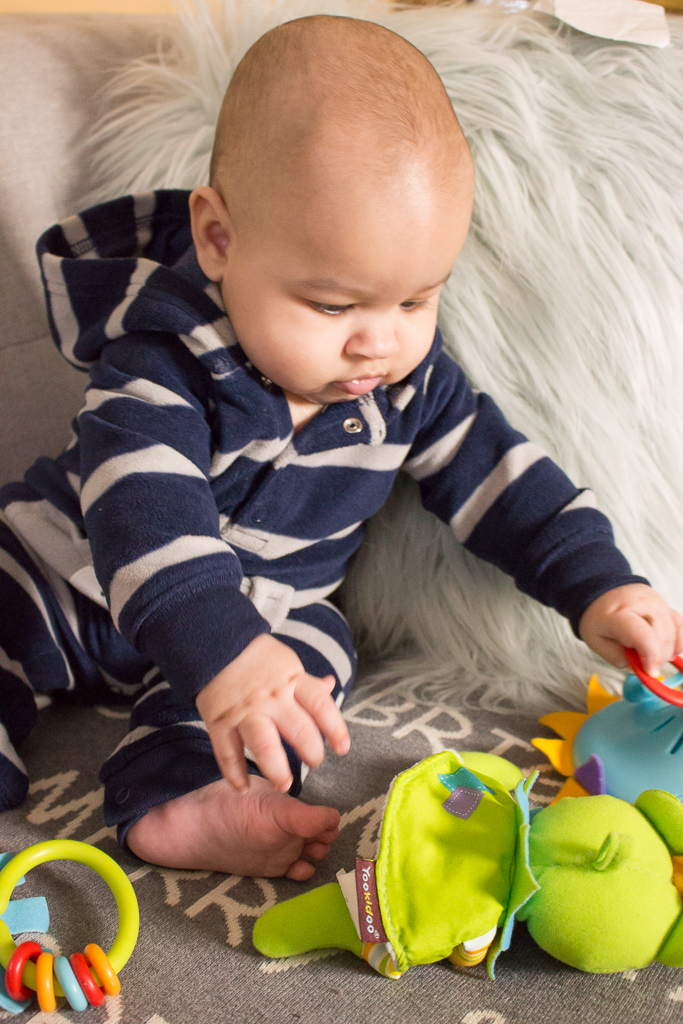 I'm so happy that I got the Yookidoo Gymotion play mat for him. It's a great gift idea for parents with babies. I also love that it's super compact and easy to store when baby is done playing.
What other toys would be great for a 5-6 months old? I added the Yookidoo Gymotion along with a few other toys for that age range on my Amazon page. Go check it out for some ideas.
Be sure you are subscribed so that you don't miss a thing!
Let's connect!
Twitter | Facebook | Instagram | Bloglovin
*This post contains affiliate links, and I may receive a small commission if clicked on and a purchase is made.