The other day my sister asked me "What's with you and owls?"
Which made me stop for a second and ponder on that question. "What's with owls and me? When did I even start liking them so much?"
 To be honest, I don't quite know WHEN or WHY I started to be obese with owls. I just simply love them.
Two of the reasons as to why I haven't completed gone owl crazy are? Lack of space, and funds! But that doesn't stop me from keeping an eye out for the smaller/less expensive items I can get my hands on!
In this post, I will share with you guys my love for everything owl related! Enjoy!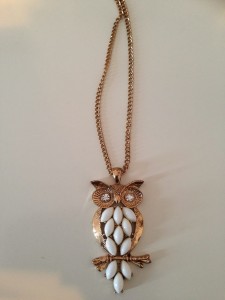 Forever 21
This is actually THE very first owl that I purchased almost a year ago at Forever 21. I just remember seeing it and saying to myself "I WANT!" And since it was under 10$ I went for it.
Next, we have a few figuring owls that I bought from various thrift stores, yard sales and church bazaar. Everything was under 5$ So my conscious is clear.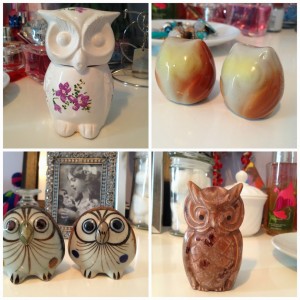 Owls overload
Now for some bling! Again Nothing over 5$ If my memory serves me right I paid 3$ for the brooch pin and 2$ for both necklaces (1$ each).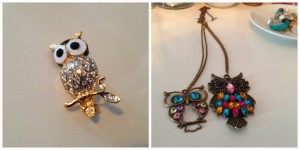 Thrift store bling!
These babies were given to me by my lovely sister Marie. She loves joking about how "crazy" I am about something but turns around and buys it for me (see button post)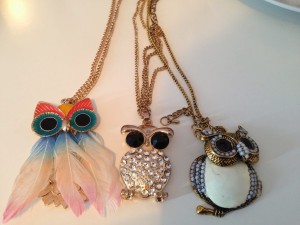 Gifts from my SisterDear
My favorite item from my owl collection has to be my Whoot warmer. I have that one on my nightstand and simply LOVE it! *bonus, it glows in the dark!!!*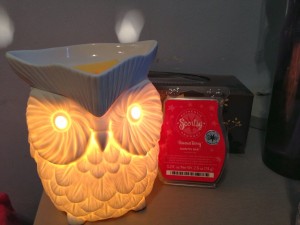 Whoot you looking at?!
My favorite pair of earrings! Got them from a fellow Facebook friend, that I met over the summer on my very FIRST church bazaar.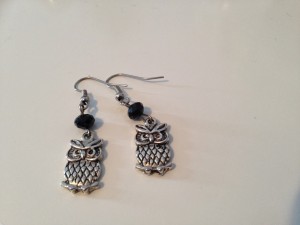 Handcrafted bling
This is where I keep all my bling! (I love saying bling, don't judge me!!). I bought this in the clearance section at Winners! *sigh* I love that place!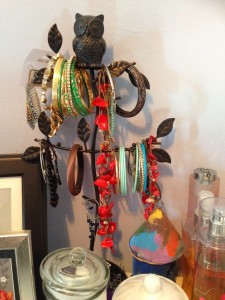 Goodies
Next, we have a new addition that I got this week from my sponsor. Love her! Go check out her Facebook page and give her a
Like
!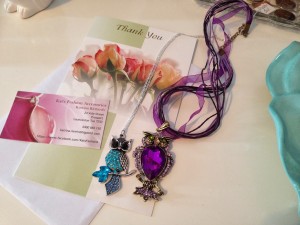 HappyMail! All the way from the land down under!
So here we have it folks, my owl collection (for now)! Do you have something that you collect? Comment below and share with me your collection!

Bonus pictures: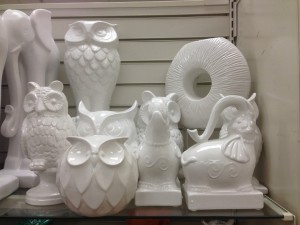 All in white beauties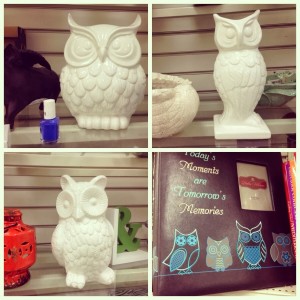 They are everywhere!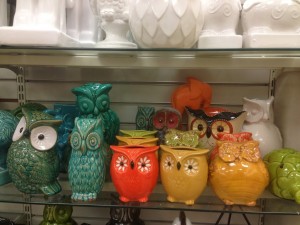 *drool*
Be sure to subscribe to my blog for a future update on my owl collection!