"Go best friend, that's my best friend!" According to the National Holiday calendar, today is National Best Friend Day! To celebrate this super fun National holiday, I have a really cute recipe for you to enjoy with your best friend.
Celebrate National Best Friend Day With Some BFF Cookies
Ingredients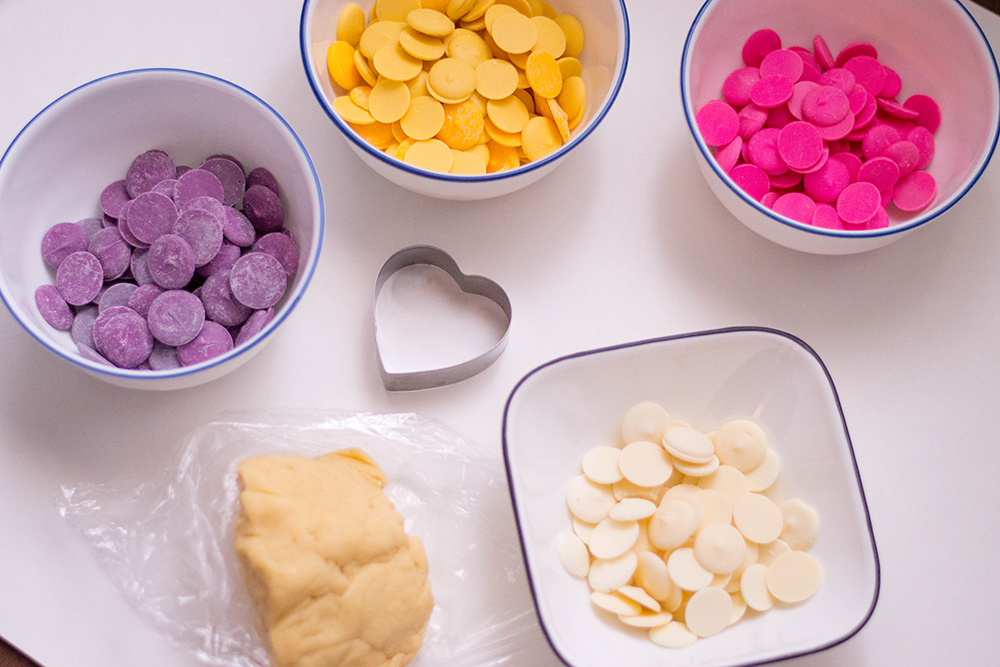 3 cups flour, plus extra for rolling
Pinch salt
1.5 tsp baking powder
One stick butter, softened
1 cup sugar
1 large egg
Heart-shaped cookie cutter
One tsp vanilla extract
1 cup purple candy melts
One cup yellow candy melts
1 cup pink candy melts
1 cup white candy melts
Four tsp coconut oil, divided
Yields: About 24 cookies
Steps
In a medium-sized bowl, sift together flour, salt, and baking powder. Mix and set aside.
Using a stand mixer or an electric mixer, start beating sugar, egg, and vanilla on medium speed. When it reaches a creamy consistency, slowly add your dry ingredients, one third at a time.
Roll your cookie dough into a large sphere and cover with plastic wrap. Chill in the fridge for 2 hours.
Once chilled, start kneading the dough on a floured working surface. Preheat your oven to 350 degrees F and line a baking sheet with parchment paper.
Roll out your dough to be ¼ of an inch thick. Using your cookie cutter, cut out heart shapes and place on your lined baking sheet.
Once your cookie dough hearts are all placed on your baking sheet, use a paring knife to cut them in half. Make sure you go in a zig-zag pattern so that they look like the classic friendship necklaces. You can choose to keep some hearts whole for variety.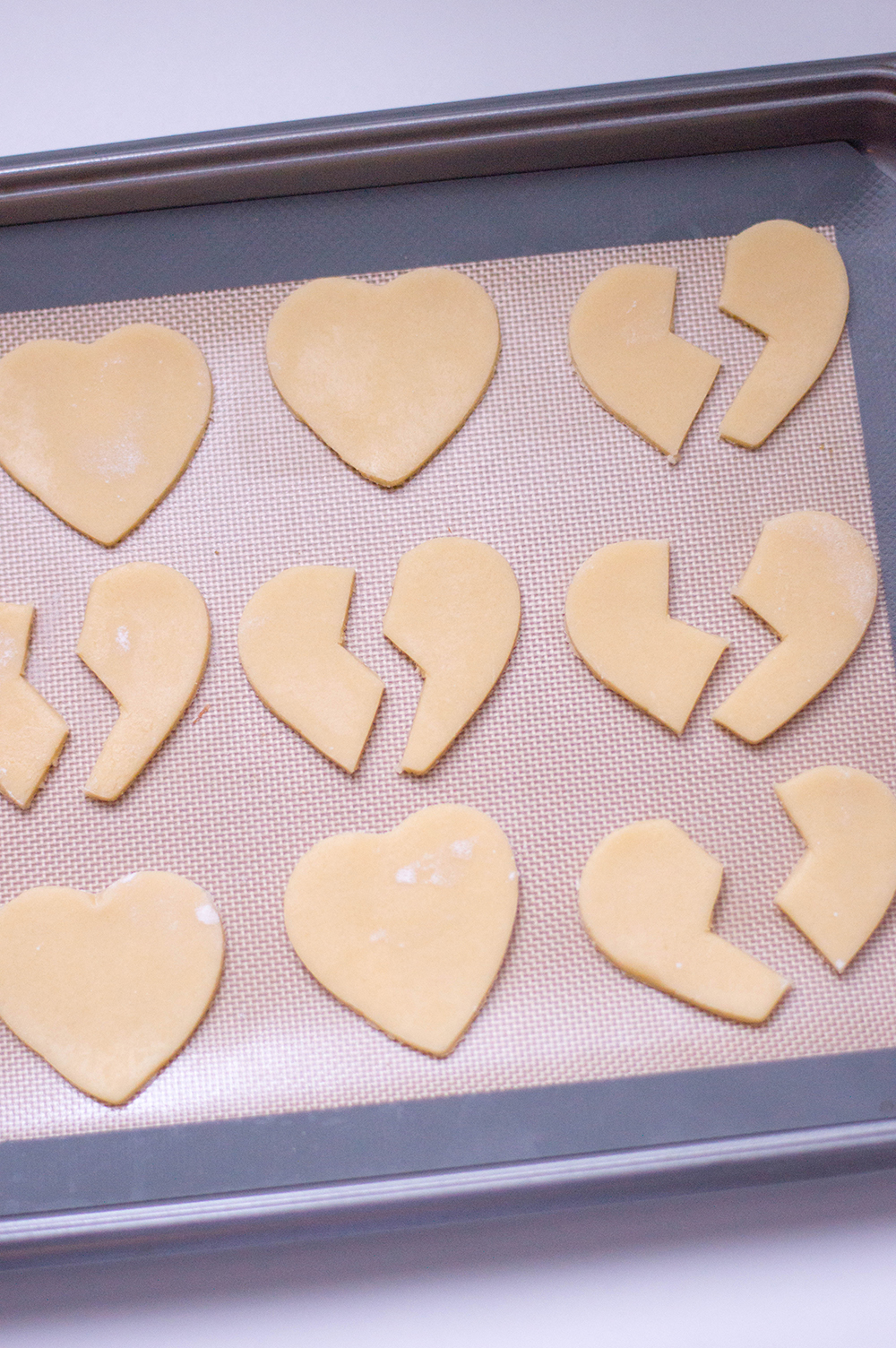 Bake for 8 to 10 minutes or until the edges are a light golden brown. Allow cooling before decorating.
Melt each candy color (except for the white, in separate bowls) and coconut oil (1 tsp for each color) for 30-second intervals. Dip your cookie hearts in the melted candy, alternating colors for each cookie. Lay flat on the lined baking sheet and allow to chill in the fridge until set.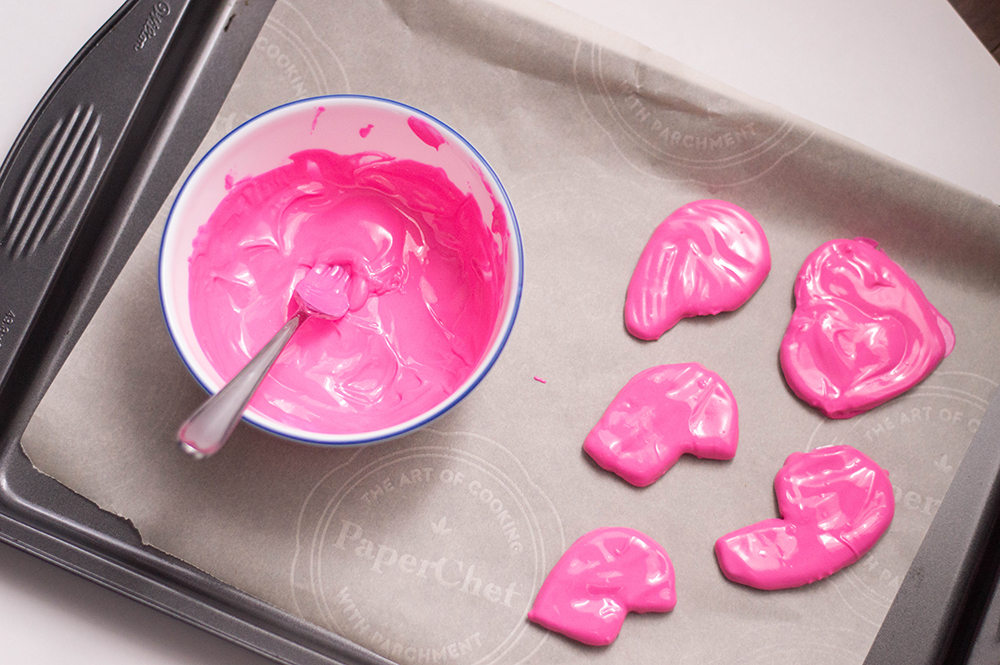 Once the candies are set on the cookie, melt your white candies with 1 tsp coconut oil and place in a piping bag. Write out "bff messages" on each cookie and allow to set.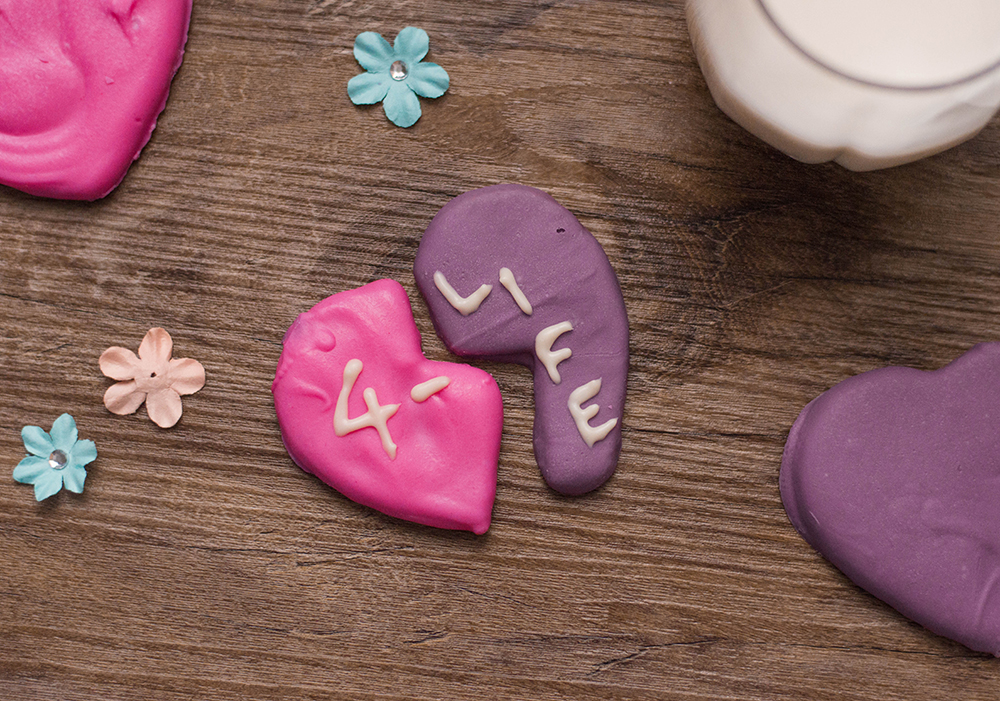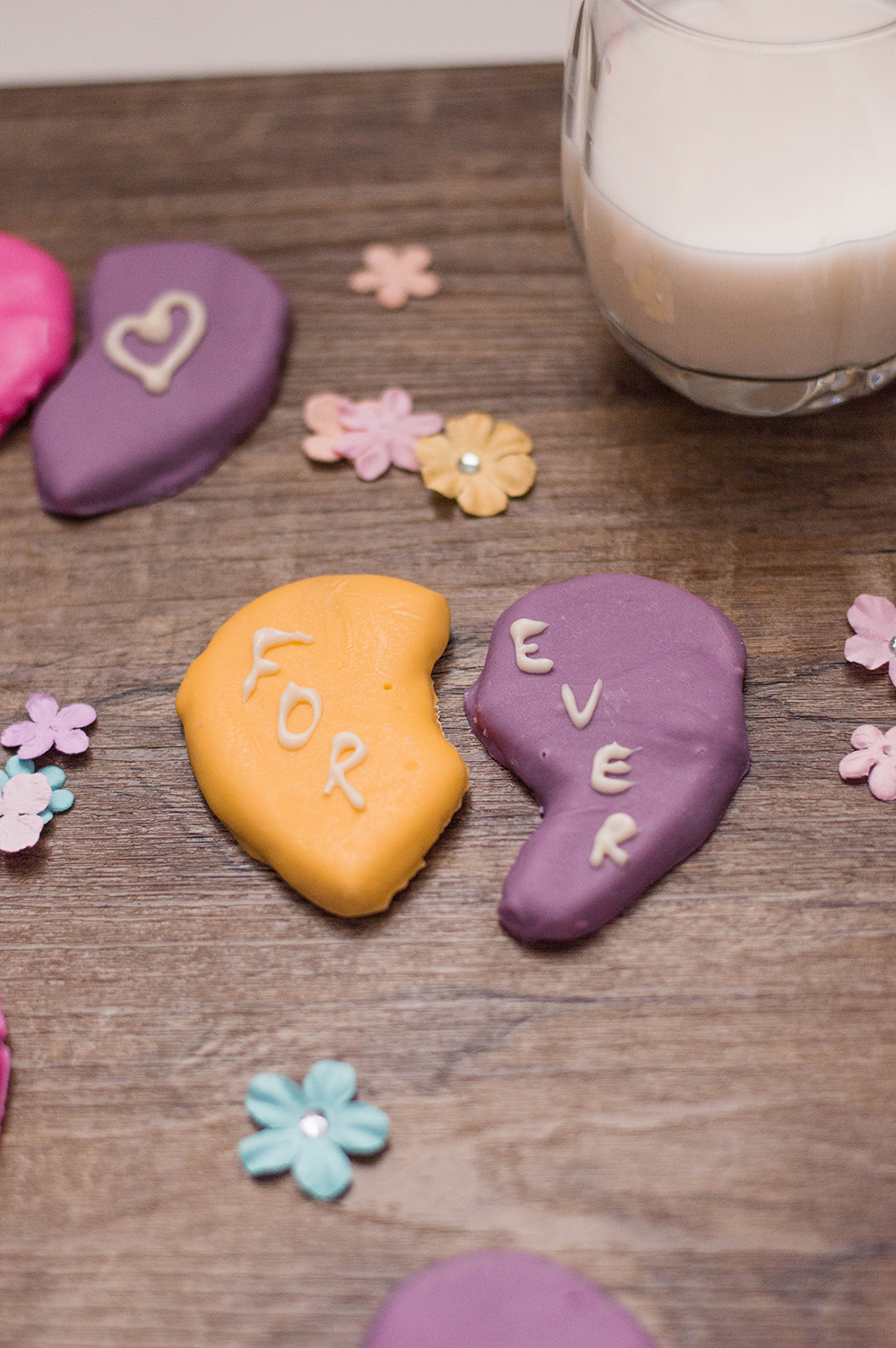 Hope you enjoy some of these homemade Best Friend cookies with your BFF. Be sure to subscribe to my blog for an update when a new post is live!
Let's connect!