I can't tell you guys how happy I am about the beautiful weather we've been having. At one point we even reached 28 ℃ (82℉). Perfect time for some water fun! Speaking of water fun, today I'm sharing my review on the Little Tikes Fun Zone Drop Zone.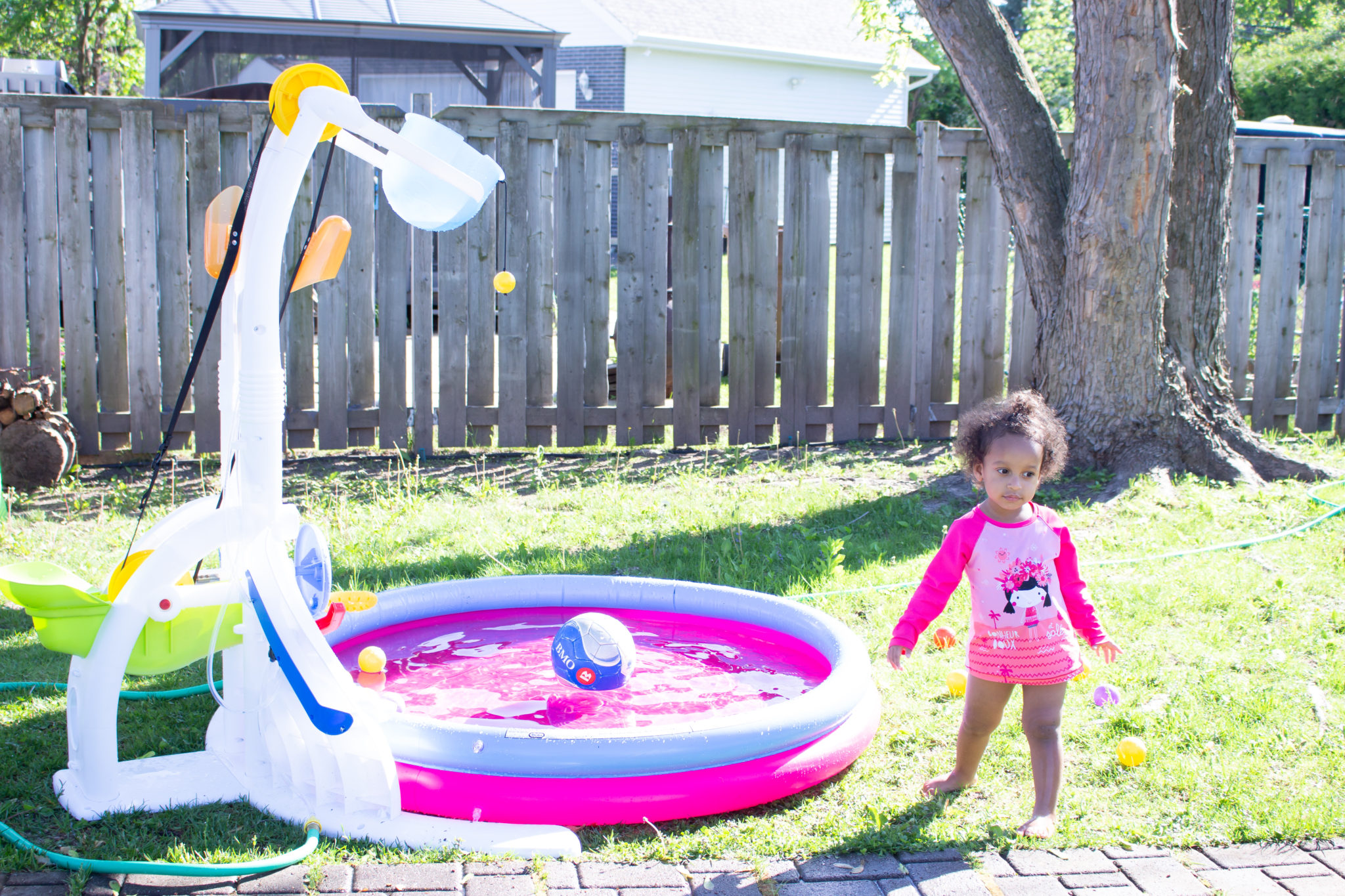 Summer Fun With Little Tikes | Fun Zone Drop Zone
Jazzy loves the Fun Zone Drop Zone! For the days I don't want to go in the pool, I just fill it up and let her have her own little water theme park lol.
I have to be honest with you guys, I normally leave the toy (furniture) building to Demo, but since he's at work during the day, I figured I would give it a try. Well, putting this together took time and totally quit – twice,  before finally going back to finish.
Once it was completely built, I took it out to the yard and filled up the splash pool with water. The waterfall feature was a big hit with Jazzy. Not surprised about that at all since she's a total water girl.
I do wish it came with more balls for the days we want to keep it indoors.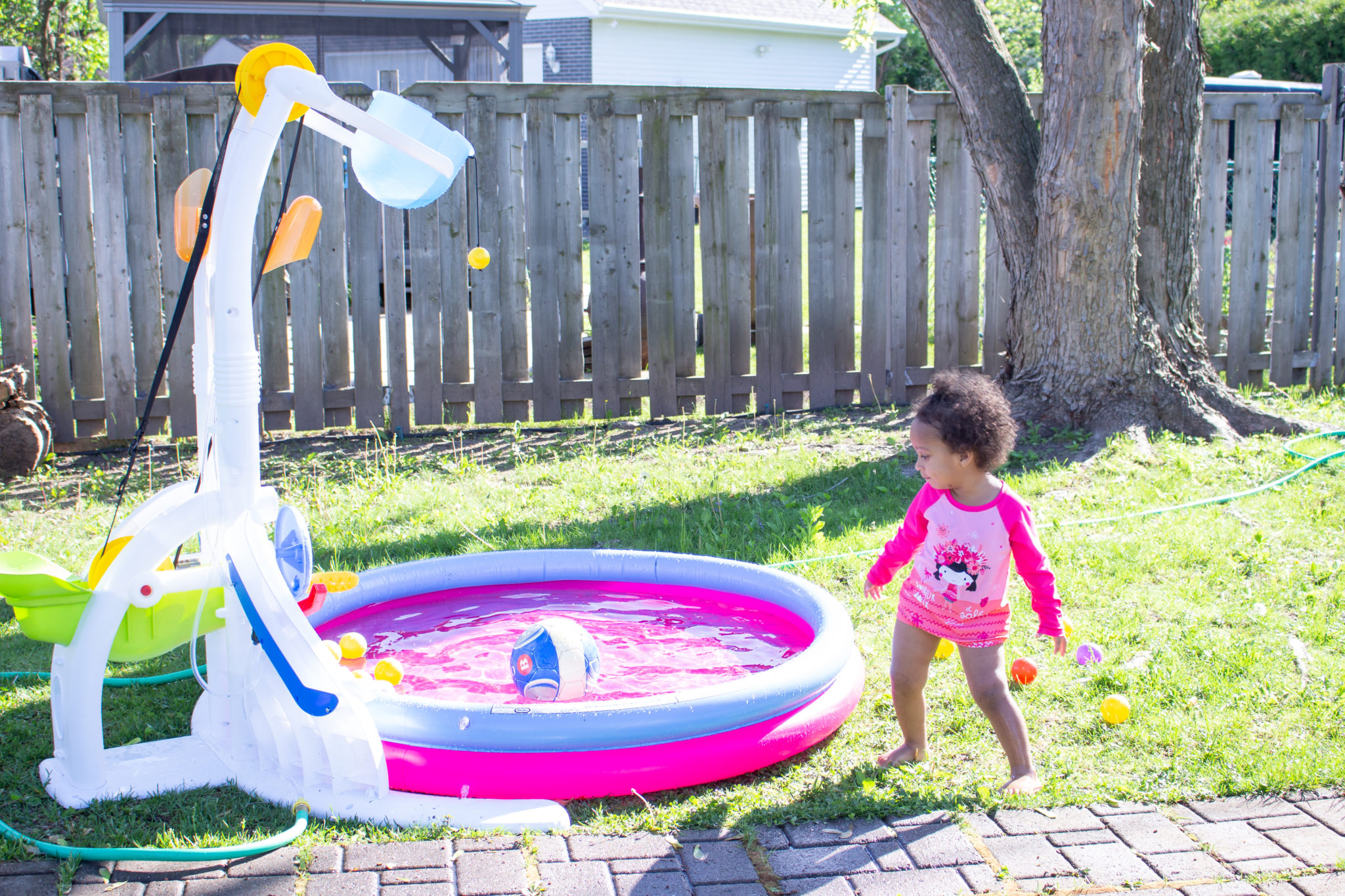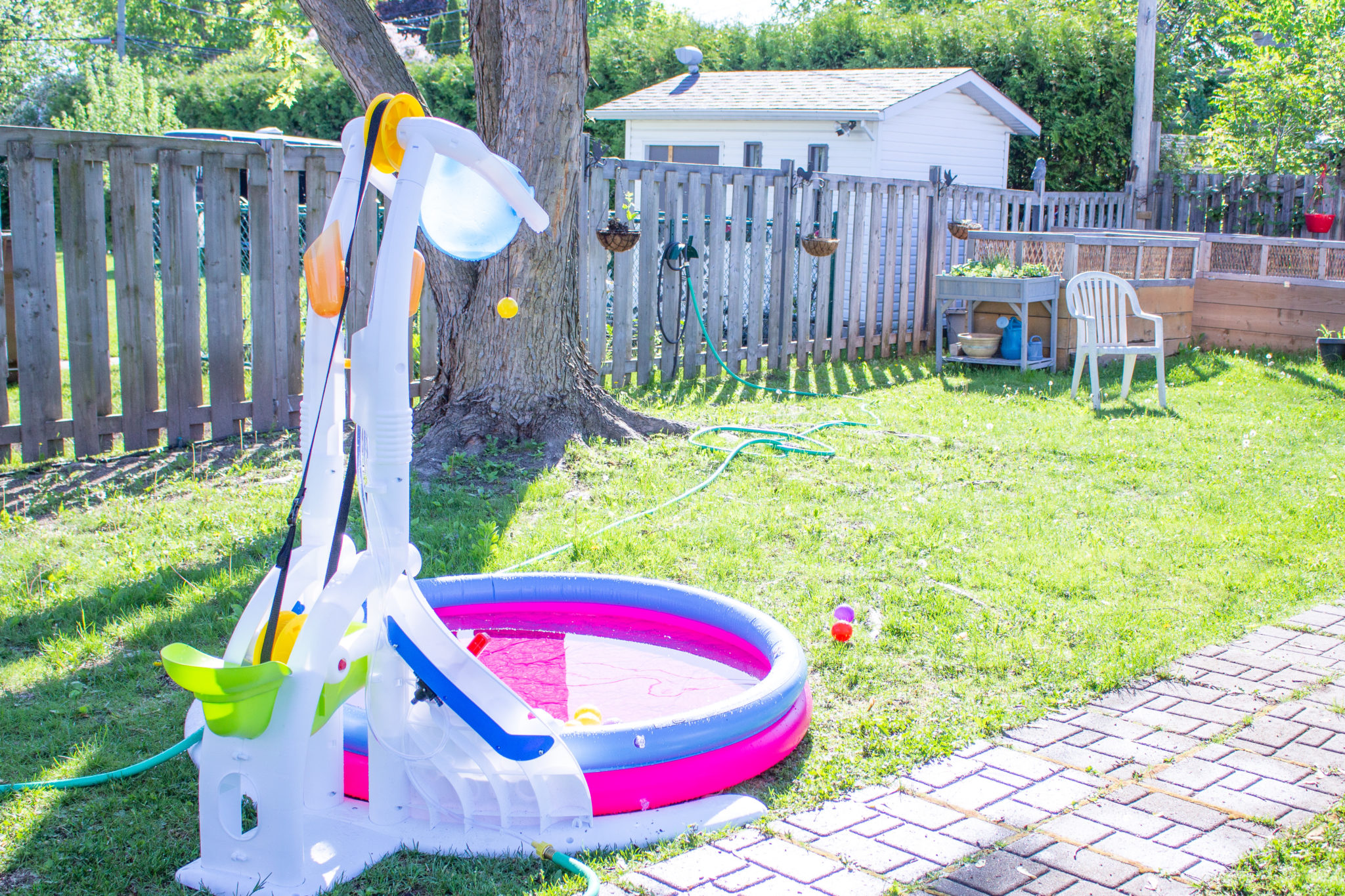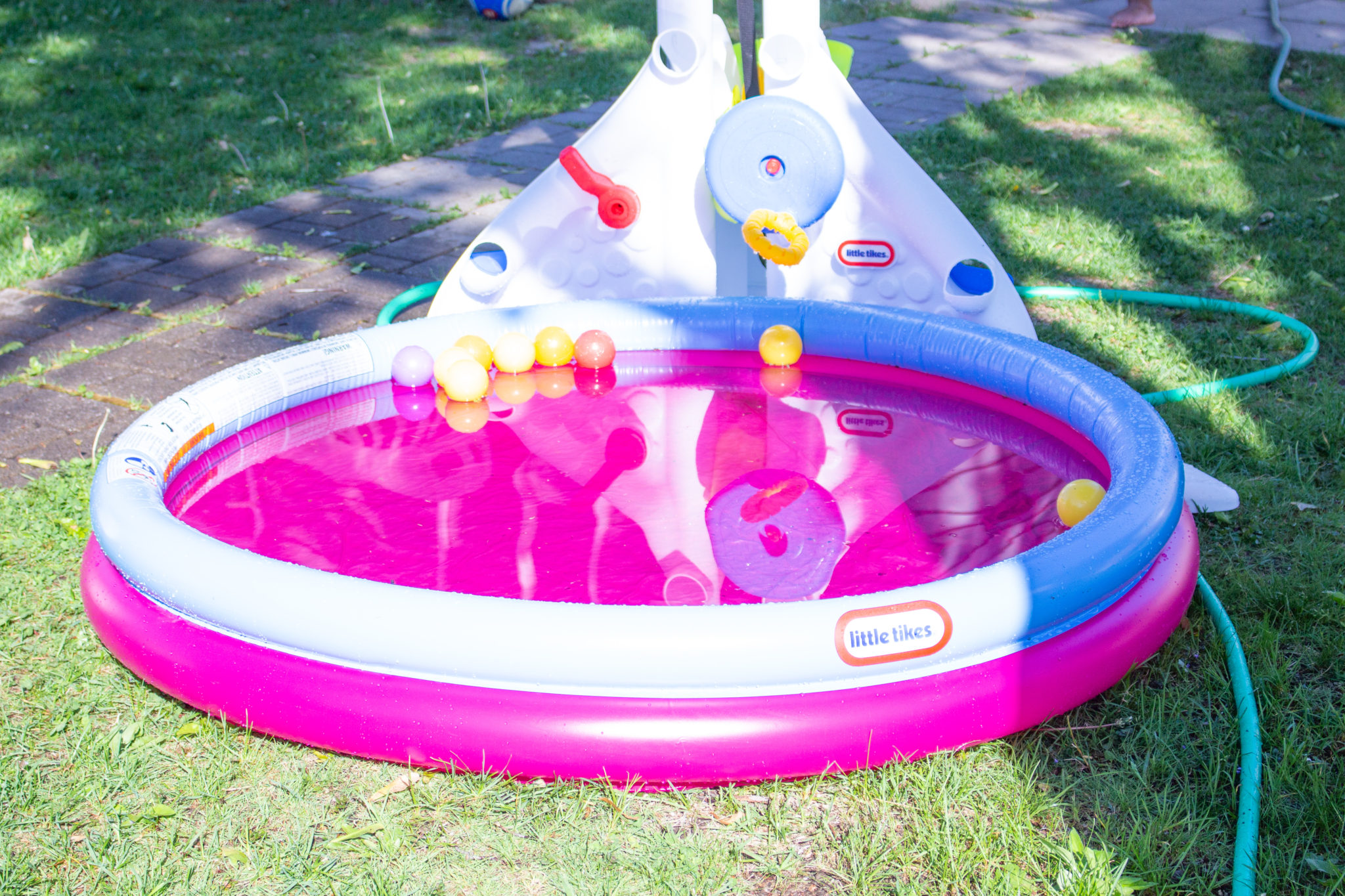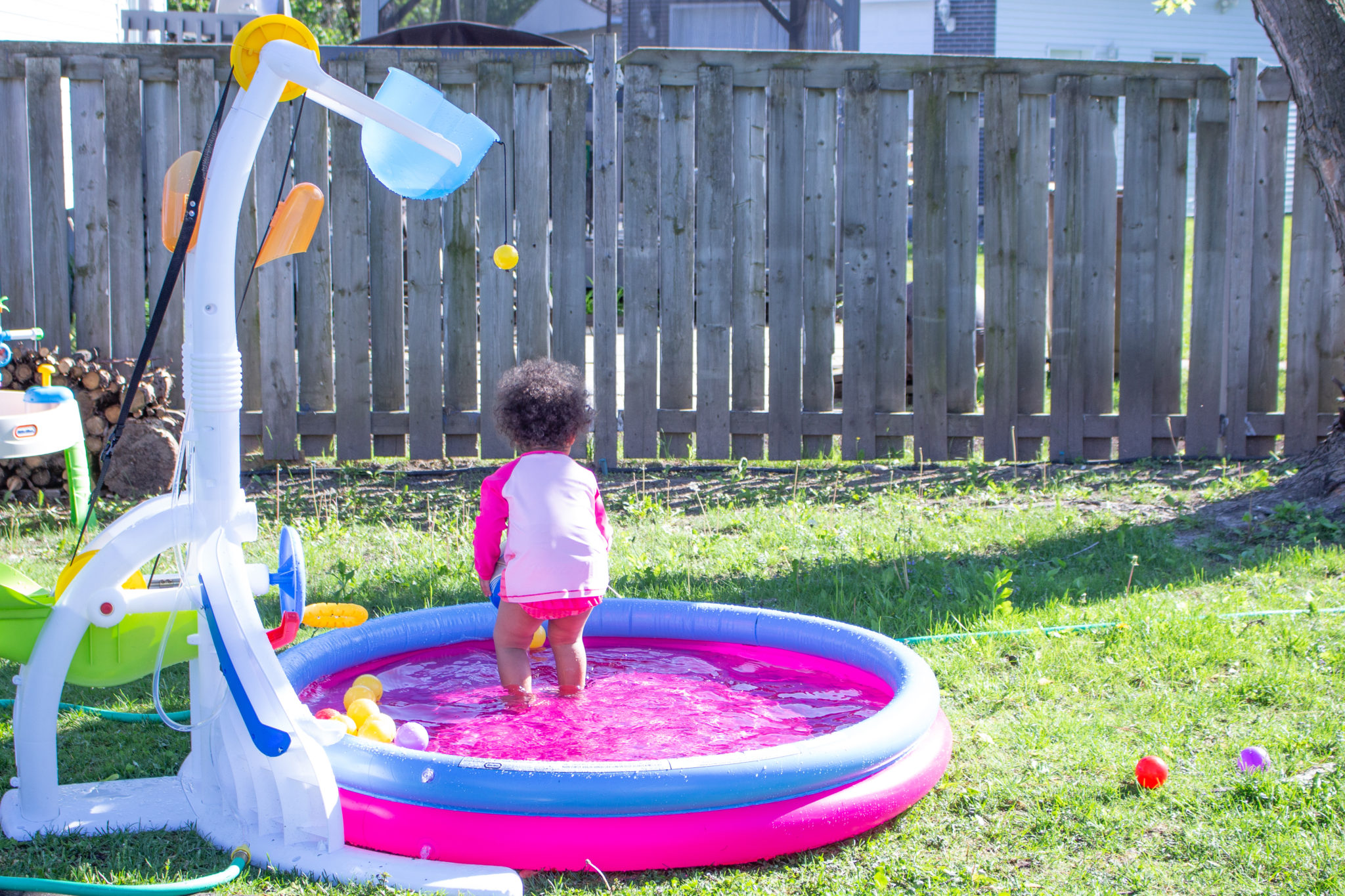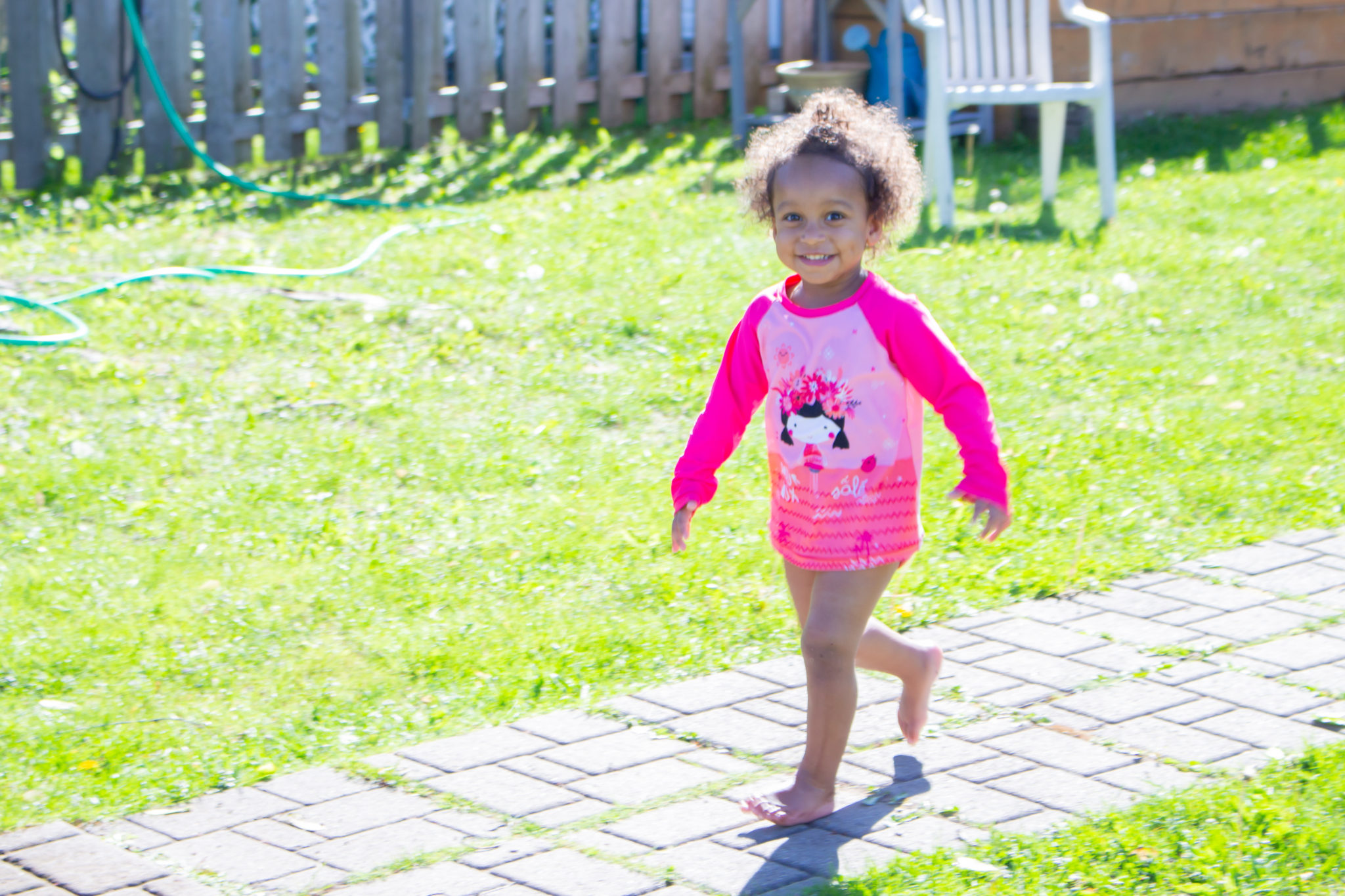 About Little Tikes Fun Zone Drop Zone
Drop Zone is the perfect way to bring the theme park action to your house, inside or out! Inside, load up the conveyor belt with balls to fill the bucket overhead. Just one quick pull of the bucket cord and the Drop Zone starts living up to its name. Take the Drop Zone outside, attach a water hose and trigger the double waterfall! Kids will love playing with the water and balls in the inflatable pool.
Little Tikes Fun Zone collection has a HUGE selection of sand and water games. Perfect for outdoor play. I have the Fountain Factory Water Table for Jazzy. She's been playing with it daily and really encourages independent play.
Would you like to win a Little Tikes Fun Zone Drop Zone? I have a super fun giveaway going live in a couple of days that you will not want to miss.
Hope you enjoyed this week's favorites. Be sure to subscribe to my blog for an update when a new post is live!
Let's connect!