Are you using Klout?
Last week I received my first Klout perk in the mail. Actually my second Klout Perk. The first one was to test drive a super awesome car, but I don't drive so….yea that didn't work out! So I was excited when I got an email telling me that I would receive a perk in the mail!! I'm not too sure how they go about choosing who gets a perk or not, but I'm glad I was chosen.
Here's a picture of what I received: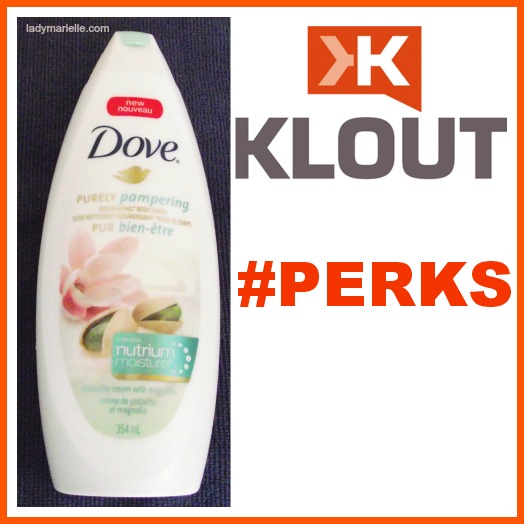 This is a really cool perk because I happen to LOVE scented body washes. Even better, it's a Dove product. I love Dove!!
I tried this in the shower last week and really love the smell. This body wash leaves your skin feeling silky smooth! A must try!
Any of you guys use Klout? Do you know how they decide who gets a perk? Wouldn't you love to try this body wash by Dove? Head
Feel free to drop your Klout profile link in the comment section, and I will head over there and check out your profile!
****Disclaimer: I was given this perk free of charge. I have not received any compensation for writing this post (just wanted to brag a little). All views on this specific product are my own.
Be sure to subscribe to my blog for an update when a new post is live!
Let's connect!