A remote-controlled tire that lights up and spins? Where do I sign up? We recently got to review the Little Tikes Tire Twister Lights and show you how cool it is.
Little Tikes Tire Twister Lights | Review & Giveaway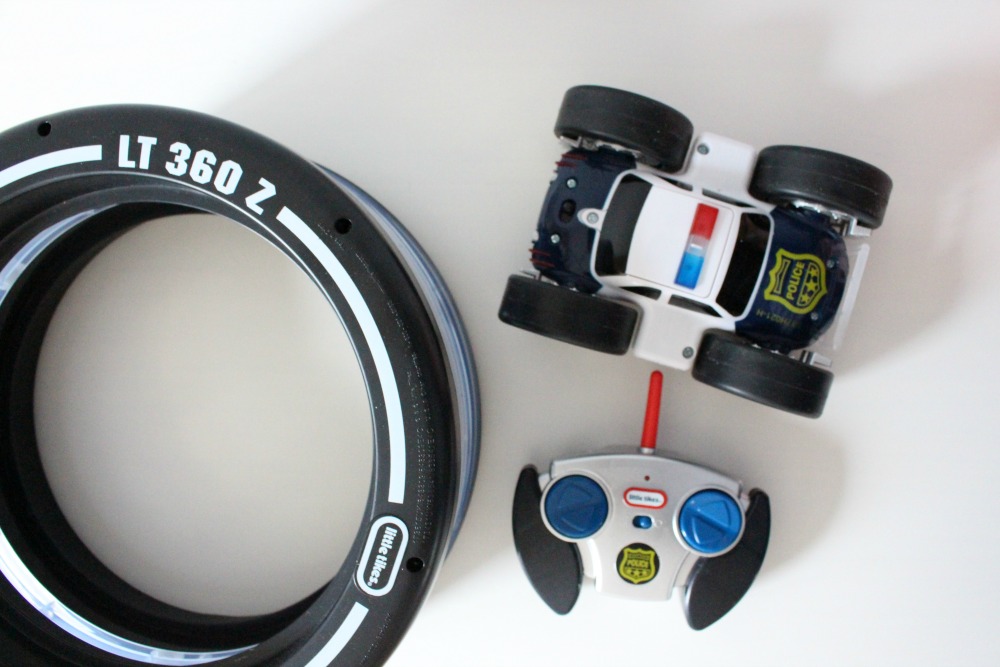 This super fun light up tire was easy to stir. Even Jazzy's little fingers got the hang of it after a few minutes.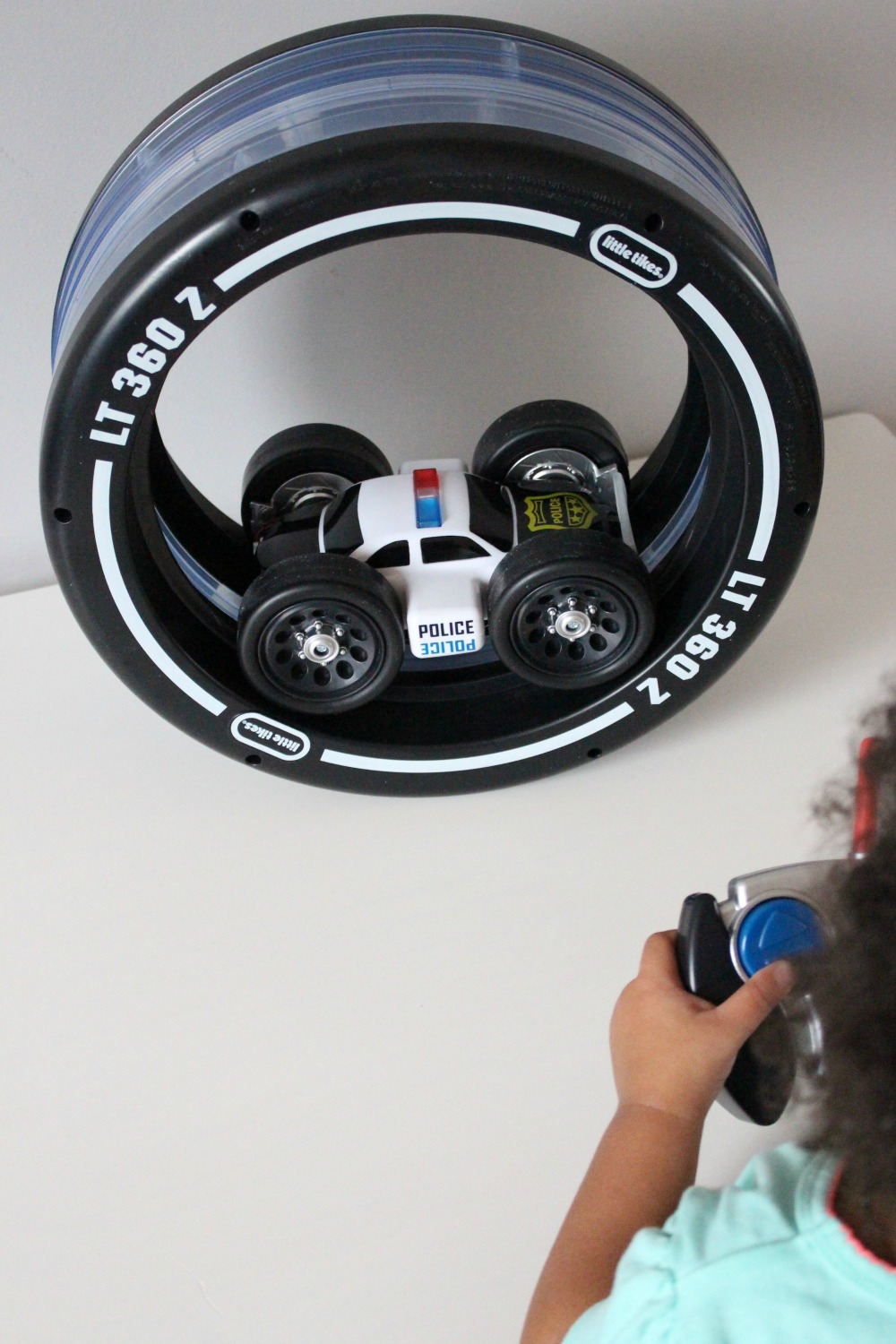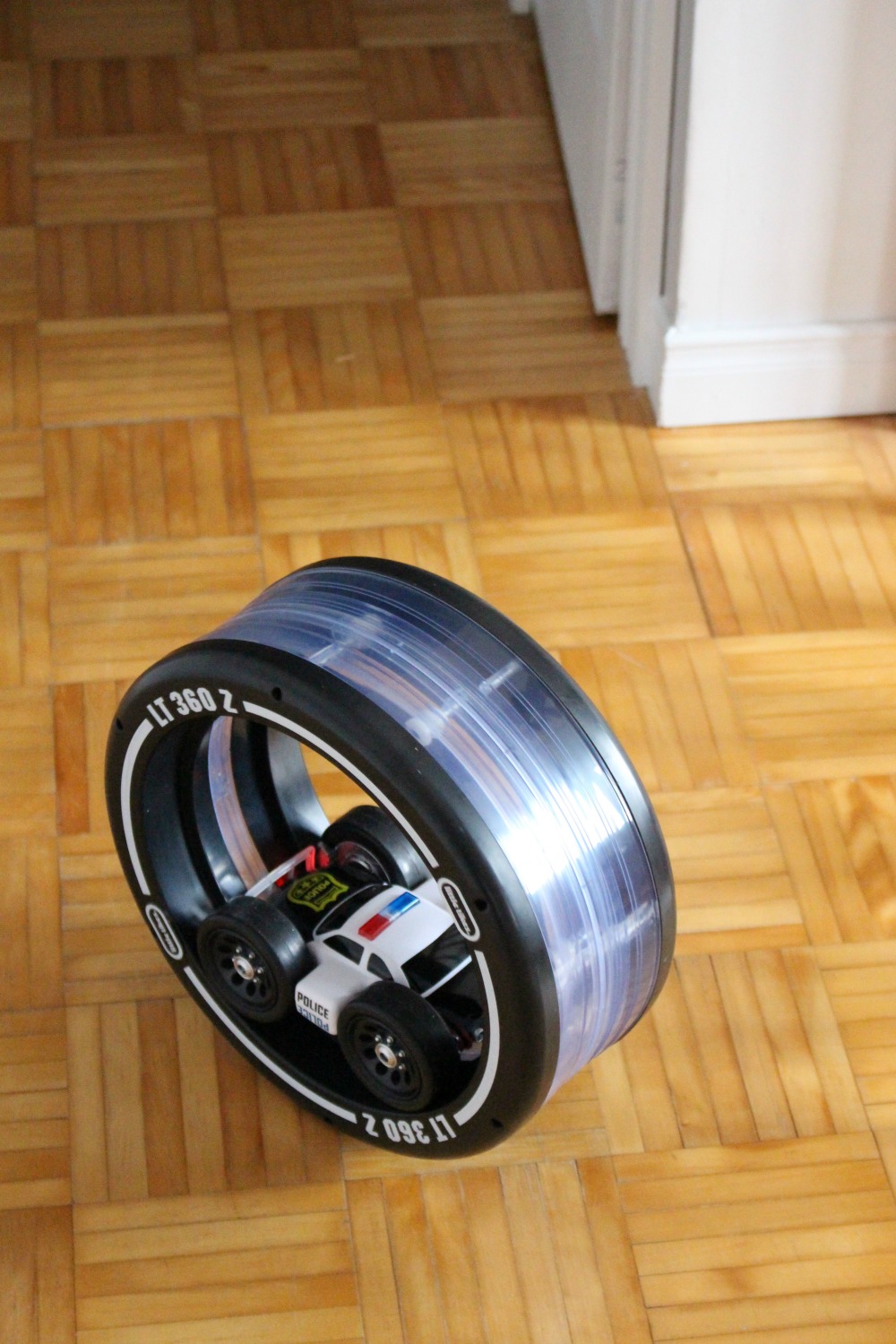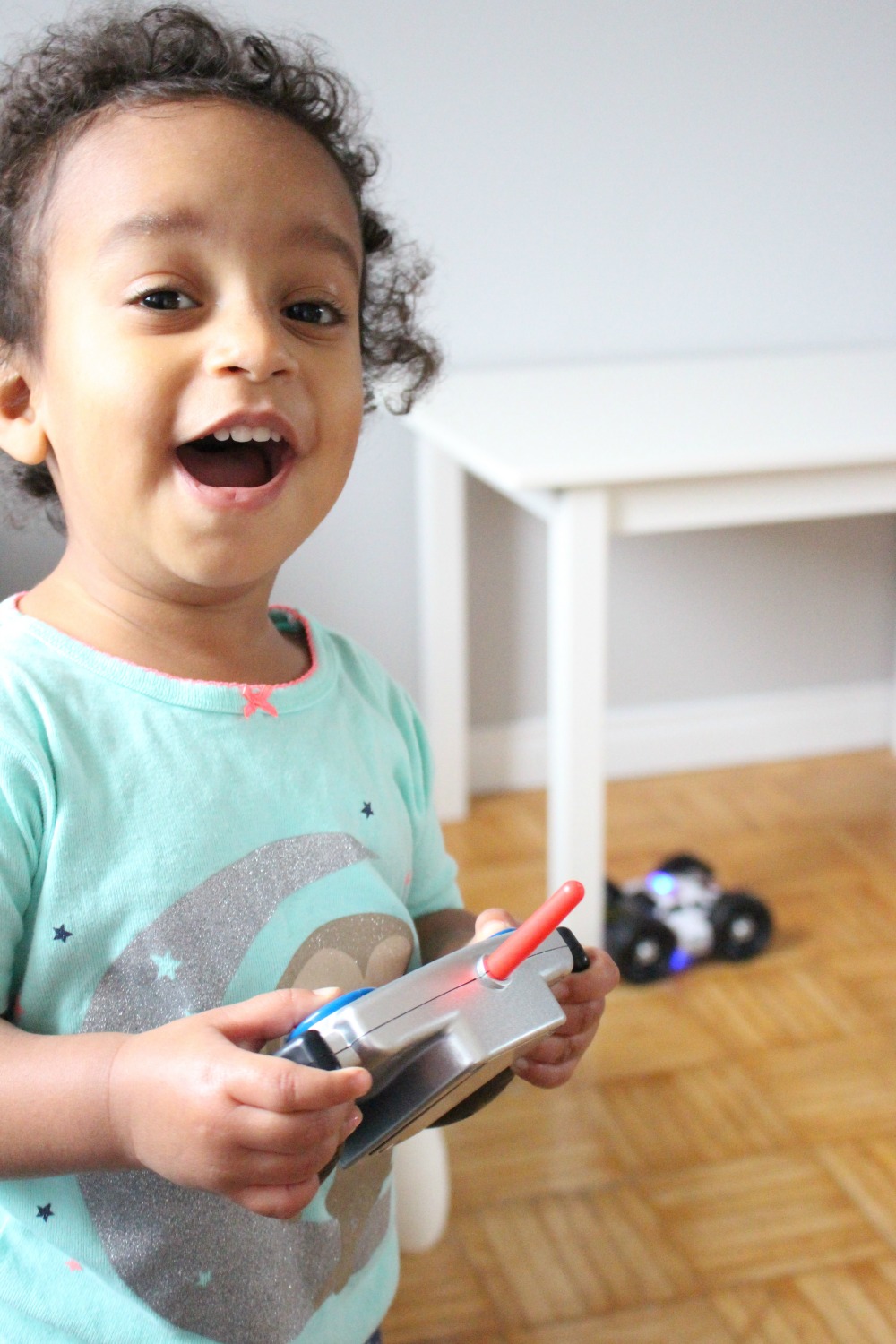 You can use the RC police car as you would with a remote control car. By far, the best way to use it is with the RC police car inside the tire. I'm still trying to make it spin 360 degrees! lol 
As you can tell by the picture above, Jazzy was pretty impressed with this toy. She got a kick out of making the car drive into the wall and watching it twist and spin. lol
Watch it in action:
The Little Tikes Tire Twister Lights includes the big tire that lights up, a remote control and the car. Just don't forget to pick up 6 "AA" alkaline batteries (which are not included).
Enter to win a Little Tikes Tire Twister Lights
Lady Marielle Little Tikes Giveaway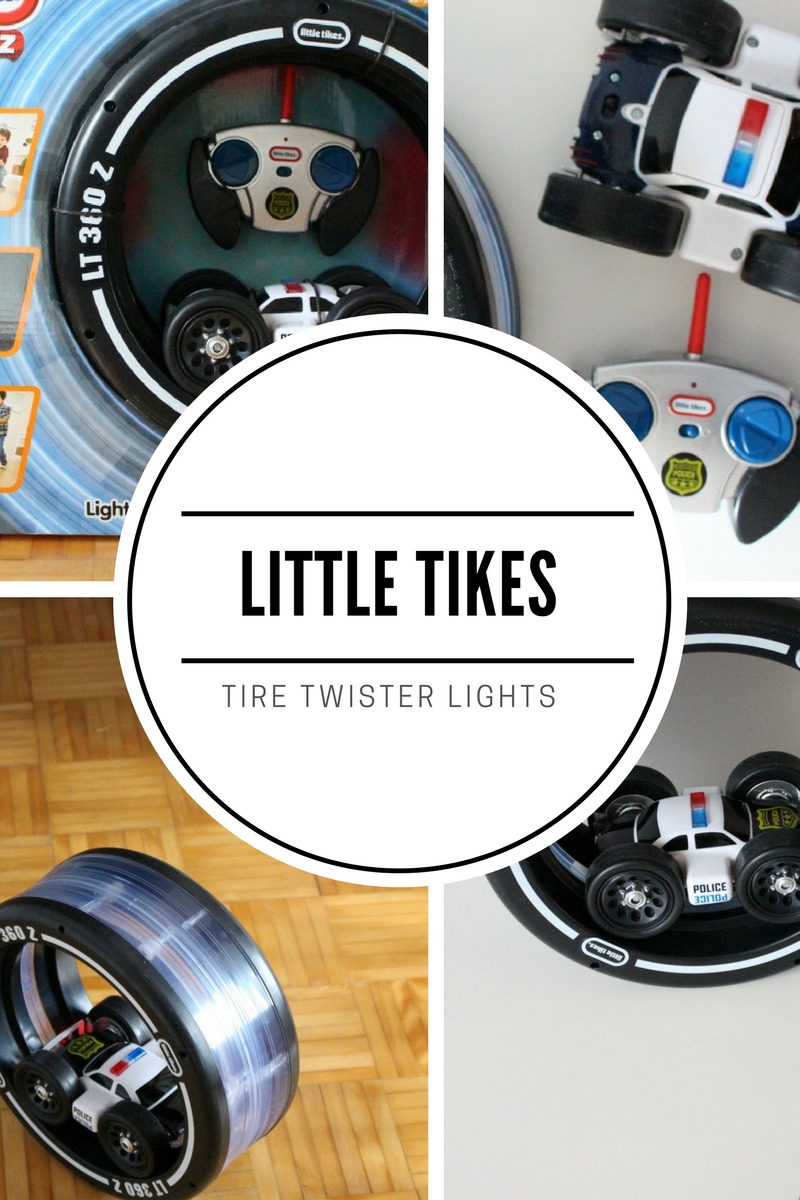 The Tire Twister Lights is on the hot toy list and a must for the little ones.  It retails at $54.99, and it's available on Amazon, Indigo, Toys R Us, Loblaws, and Walmart.
Visit Little Tikes online.
Be sure you are subscribed so that you don't miss a thing!
Check out the Review section for more awesome holiday gift ideas & giveaways!
Let's connect!
Twitter | Facebook | Instagram | Bloglovin
*I received a sample for review purposes.