I'm that mom that likes to wait until the very last minute to get Halloween costumes. I think I secretly enjoy the sense of doom that comes with knowing that I may end up having to DIY their costumes lol I'm strange like that. My plan this year was to wait last minute again, but Grandma "with the white hair" had other plans. She's been calling me daily since last month wanting to know what the kids will be dressed as for Halloween. She wanted to help pay for the costumes even when I told her no. She's a sweetheart! If you're reading this and don't have an awesome grandma (with white hair) urging you to get a costume on time, this post is for you! Today, I'm sharing some last minute Halloween costume ideas for toddlers.
Last Minute Halloween Costume Ideas For Toddlers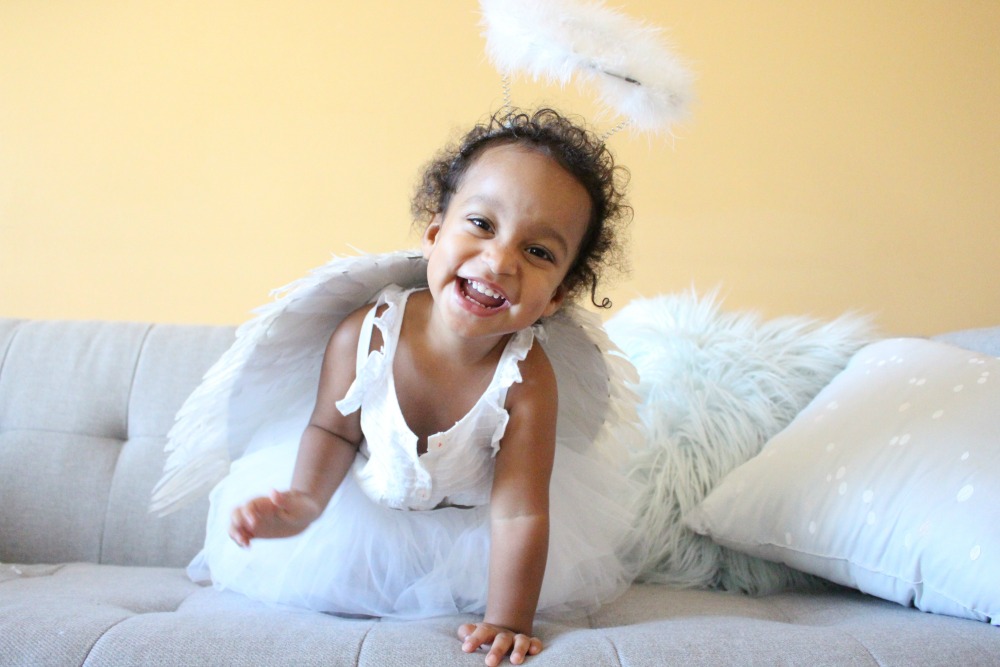 Thank you Amazon.ca for sponsoring this post
As a silly joke, I decided to dress Jazzy up as an angel. Don't let that cute face fool ya! Lol, We got the wings at a local store, but you could totally find some online. I ordered my son's Star Wars Clone Trooper costume last Thursday, and it came on Monday (yay for Amazon Prime 2-day shipping!!).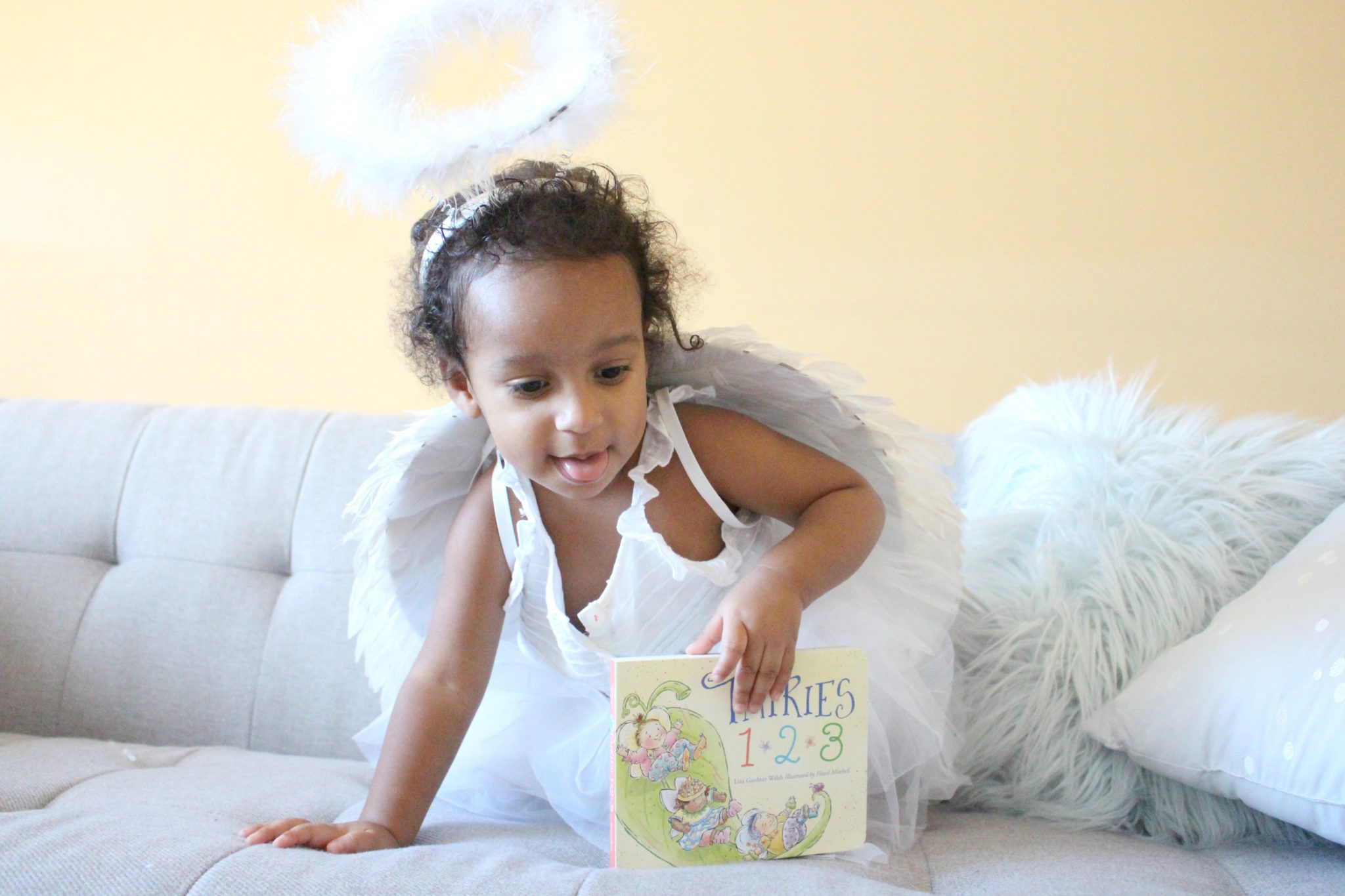 Jazzy is currently reading Fairies 1-2-3 by Liza Gardner Walsh. It's a super cute and fun counting story about baby fairies. Perfect for the little ones that love learning about numbers. The book will be released soon on Amazon.ca, but it's available now on Amazon.com.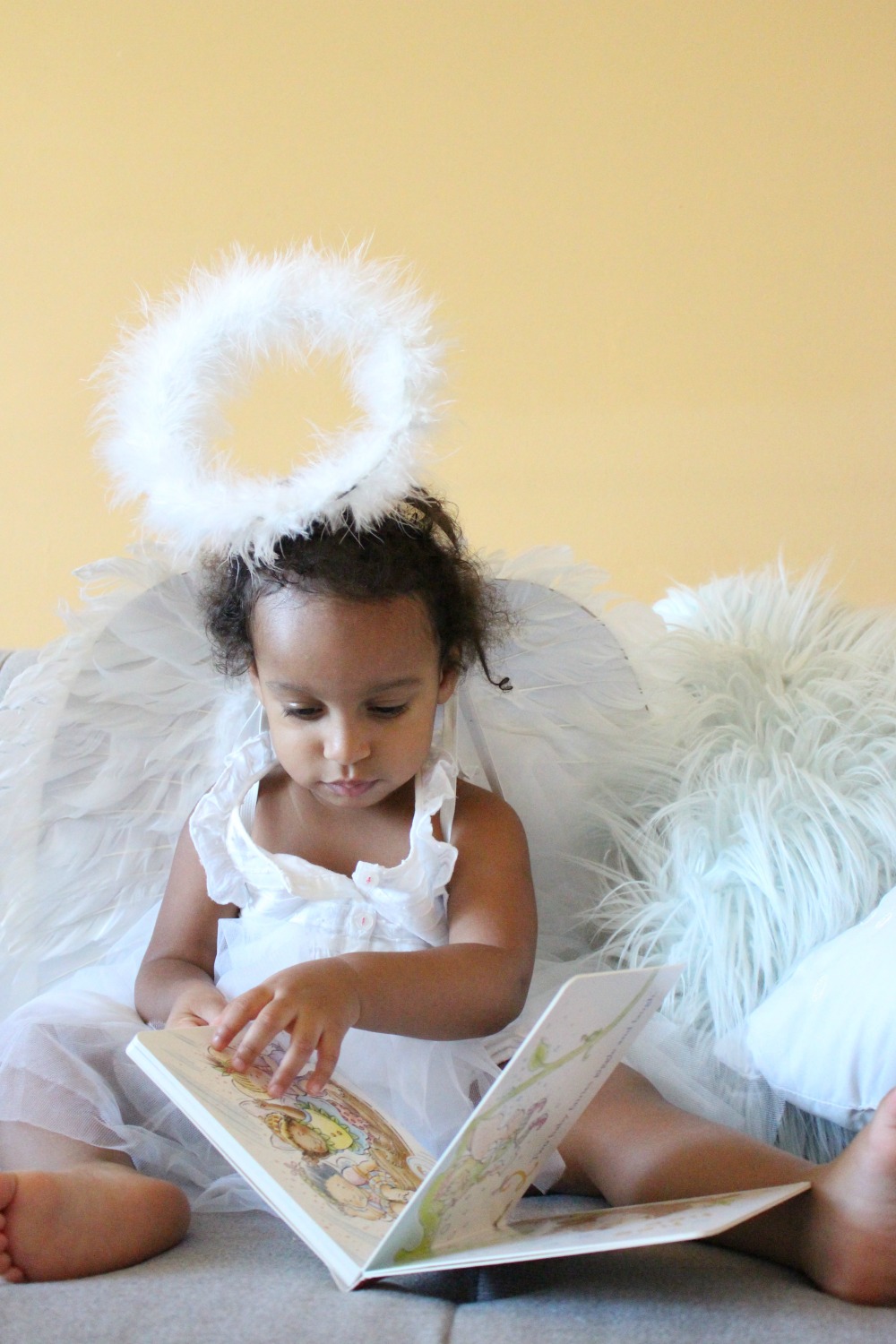 Below are some of the last minute Halloween costumes for toddlers. Most of the costumes that I picked offered free 2-days shipping with an Amazon Prime membership.
Marshall / Doc Mcstuffins / Skye / Mike from Monsters University /  Dress/ Lil Xmas Tree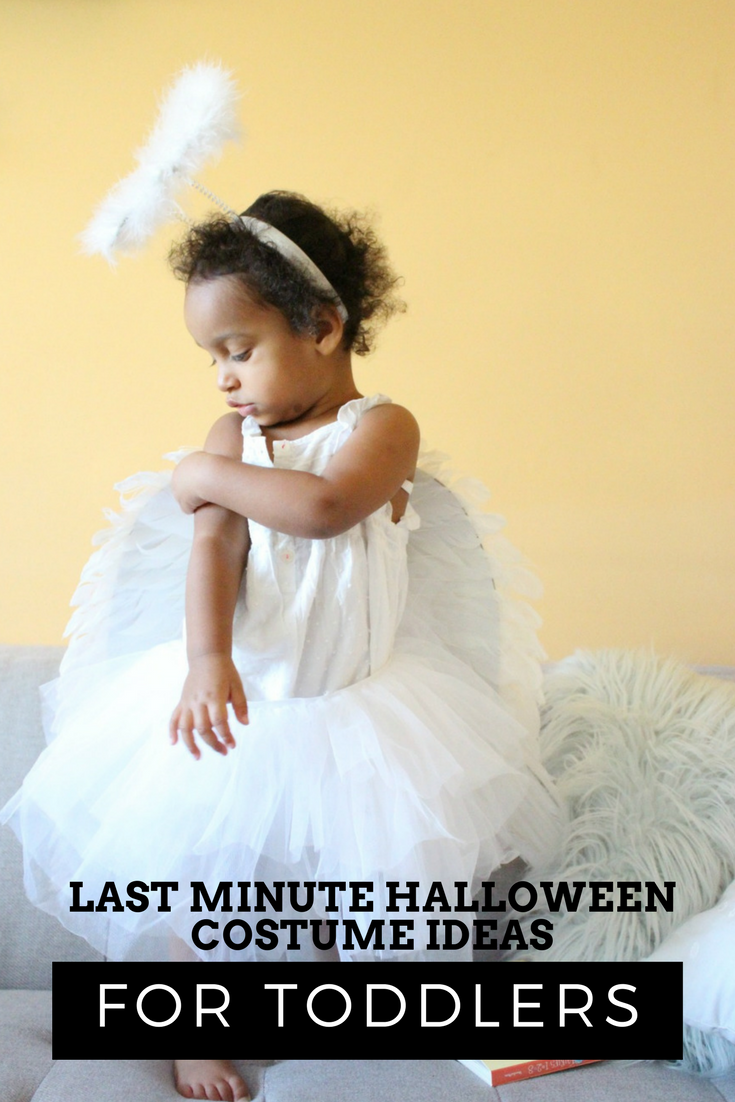 Jazzy will be 3 next year and I'm curious to see which costume she will pick.
Have an older kid or need a last minute costume for yourself? Amazon.ca has a huge selection to choose from.
Be sure you are subscribed so that you don't miss a thing!
Let's connect!
Twitter | Facebook | Instagram | Bloglovin
*This post contains affiliate links, and I may receive a small commission if clicked on and a purchase is made.