We are still technically one week away from summer, but us Canucks have been celebrating summer since Victoria Day (May 21st). That means lots of pool days and recently even a BBQ! All of our winter clothes have been put away, and we are making room for our summer wardrobes. Today I'm sharing some tips on how to get your kid's wardrobe summer-ready on a budget.
How To Get Your Kids' Wardrobe Summer Ready On A Budget with the Reshopper App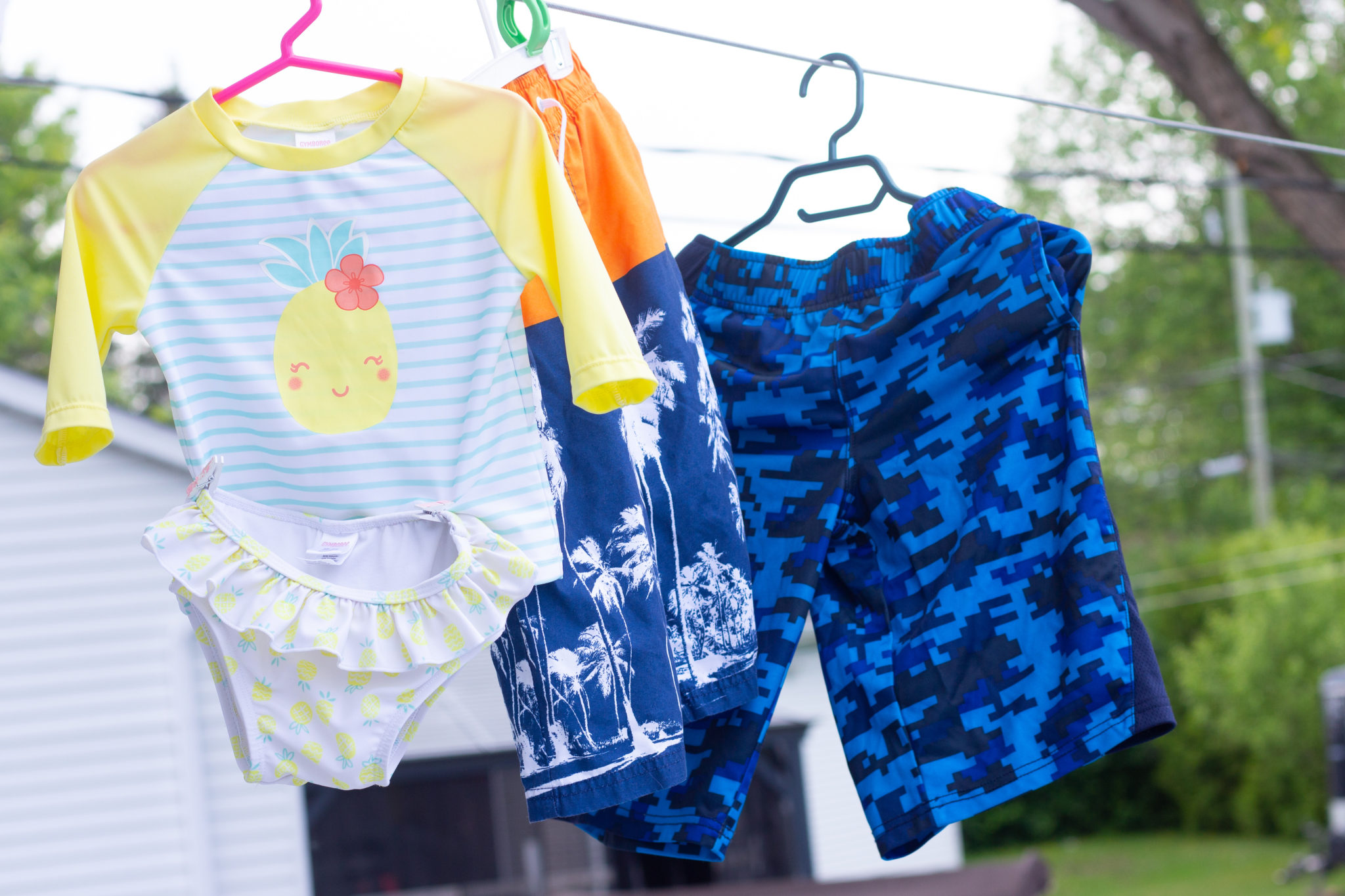 This post is in collaboration with Reshopper App. All opinions are my own
Make Space By Purging
Each season, I like to go through all of my kids' clothes in order to free up space. For this process,I have three piles: clothes that will go in my Reshop (my own virtual 'shop' that other parents can see on the Reshopper app), clothes that will be given away to friends or charity, and clothes that will be recycled. But how do I determine what goes where?
On my Reshop.
Clothes that are new or in excellent shape but no longer fit my kids

.

I have a lot of cute dresses that Jazzy never got to wear outside of the house. I also have clothes that I bought for Tristan last summer, but he only wore them once or twice, and now they're too small for him. Brand name clothes like

H&M

, Gymboree, Gap, and Zara are great sellers. For example, I've recently added Jazzy's two pieces pineapple bathing suit in my

shop

– it's so sweet, but she's outgrown it. I have a pair of boots and some Adidas tennis shoes that she wore TWICE! Both will be added to my shop in the next couple of days.
To give away
The clothes that my kids wore a few times but no longer fits them gets dropped off in the collection boxes near my house. Usually, clothes that I've bought at Walmart or thrift stores get put into the collection box as well.
Recycle
Clothes that have holes or stains that cannot be removed are put in the collection box. The charities that picks them up sorts through them and will resell what's good and recycle the rest. H&M and

American Eagle Outfitters

accept clothing for reuse and recycle.
Shop the Clearance Racks
I don't know about you guys, but I hate having to pay full price for kids clothes! Especially for Tristan. He outgrows everything in 6 months or less so I'm forever shopping the clearance racks.  Gymboree and Crazy 8 is usually where I order his summer clothes. They always have great deals on swimsuits, shorts, and t-shirts.
Buy Used
I've talked about the Reshopper app on the blog before (here). I love using this app to sell clothes that my kids have outgrown. But it's also an excellent resource for buying used clothes as well. Right now there are lots of summer clothes available at great prices. You can find brands like Zara, Carter's, Old Navy, Ralph Lauren, Joe Fresh, and much more. Using the app to shop from other parents in your area is the perfect way to get your kids' wardrobe summer-ready on a budget.
Download the Reshopper app now to grab some of these fantastic deals!
[Tweet "Get Your Kids Wardrobe Summer Ready On A Budget #reshopper #buysecondhand"]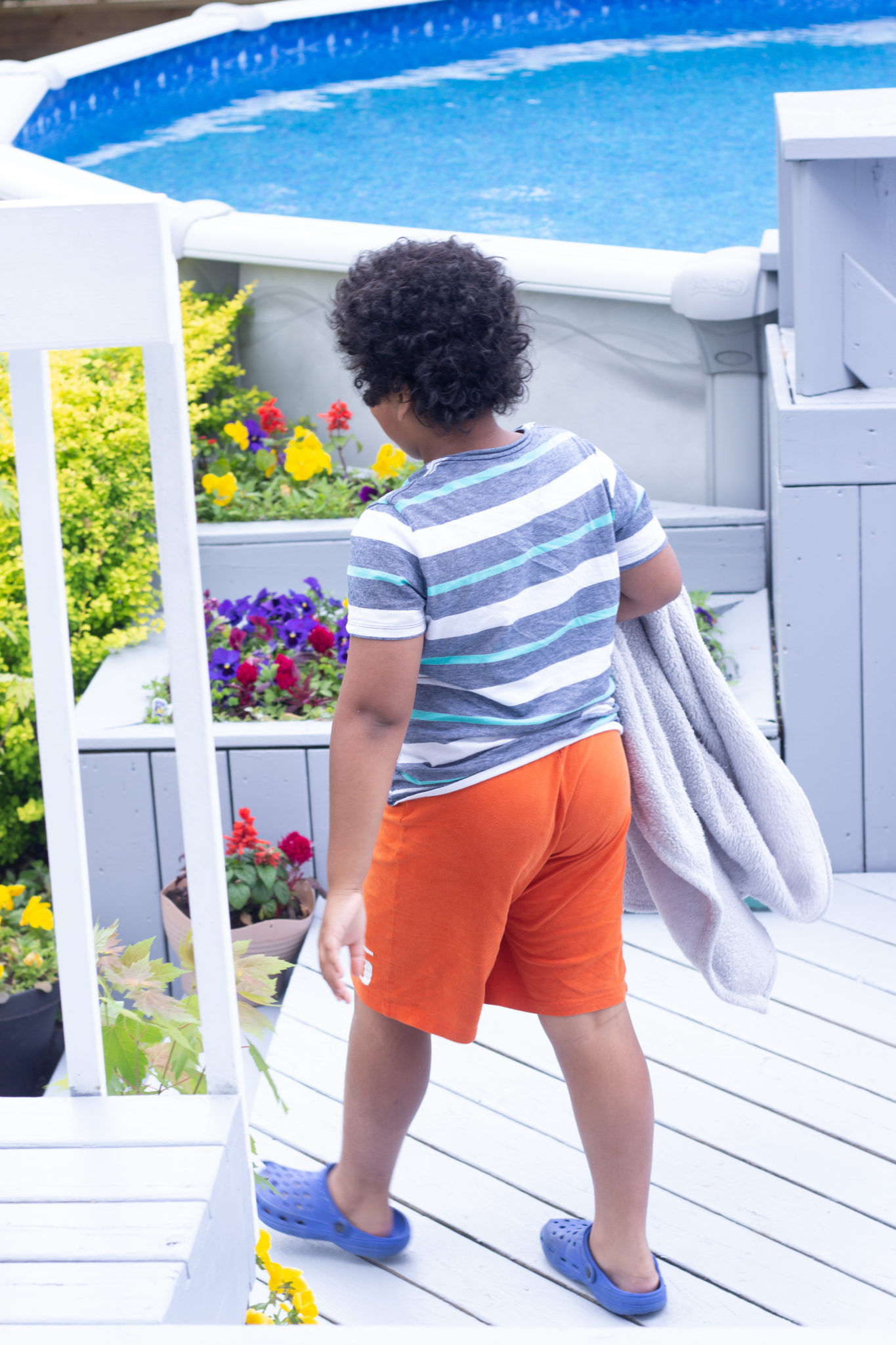 I hope these tips will help you with getting your kids' wardrobe ready for the summer. Do you have other suggestions? Share them in the comments.
Be sure to subscribe to my blog for an update when a new post is live!
Let's connect!