Hello, everyone! 2015 is almost done. Whew!  It went by so fast! I'm excited for the upcoming years, aren't you? I know a lot of you are on Instagram and may have seen a few people posting their "Best Nine" with the #2015bestnine and wondered "How can I get mine!!?" Well today I'm going to show you how simple it is to get  your best  nine pictures on Instagram.
Instagram Hack: Best Nine Pictures!
This Instagram hack is very simple, and only require you to click here (updated with 2016bestnine). You enter your Instagram handle (mine is Lady Marielle…in case you guys didn't already know!) and press  "Get."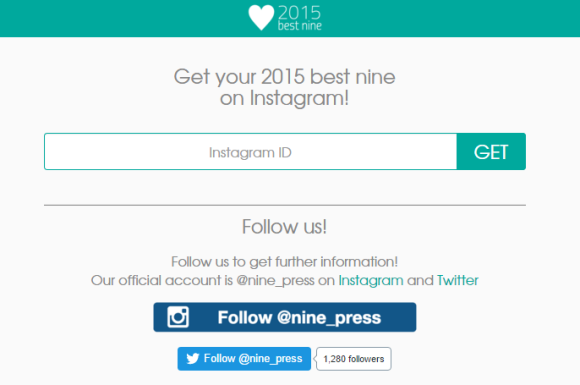 Pretty simple huh! And Now you too can see your most popular pictures for the year 2015
Here's my 2015 Best Nine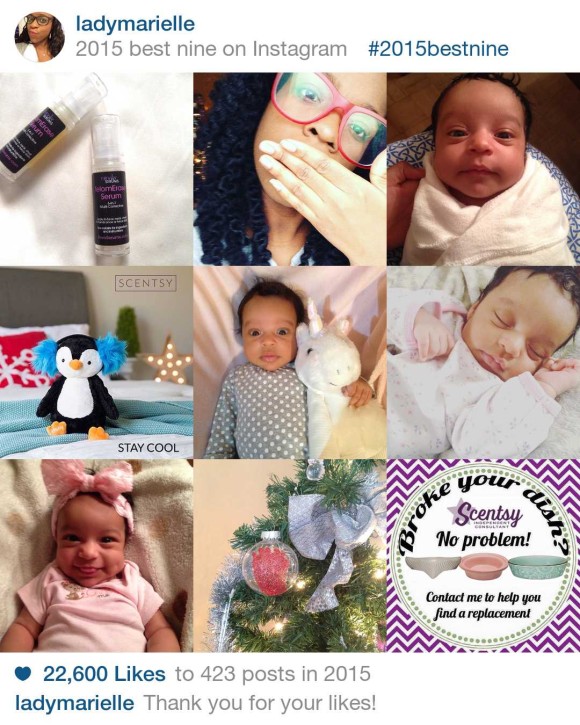 As you can see, a lot of pictures of my cutie pie! There's also a couple of Scentsy posts! I just LOVE Scentsy lol If you follow me on Instagram you already know that 😉
I hope you found this quick post useful. Be sure to share with you friends in case they too would like to get their #2015bestnine #2016bestnine pictures!
Let me know if you end up posting your best of nine and I will go check it out!
Are you on Instagram? If you are, you can follow me here!
Make sure you Subscribe for more holiday gift ideas.
Let's connect!