Remember my Christmas haul post about getting some paint as a gift? Well, my office is completely painted. We ended up going with white on the walls and my, what a huge difference! The room feels a lot bigger. With the paint, all dried up and all my things put away, I realize that my office is dull and very boring!  Today I'm sharing a fun, quick and inexpensive way to decorate a boring white wall using a tapestry.
Inexpensive Way To Decorate A Boring White Wall With A Tapestry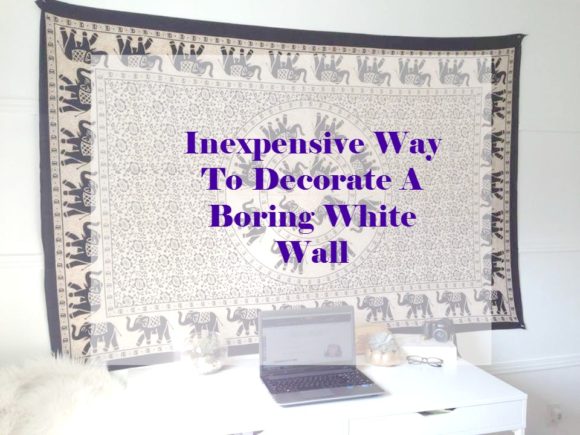 This tapestry can be utilized in a lot of fun and different ways like a backdrop. Not only does it look great on a boring white wall, but it also looks gorgeous on a bed or couch. I even saw someone else using it as a tablecloth.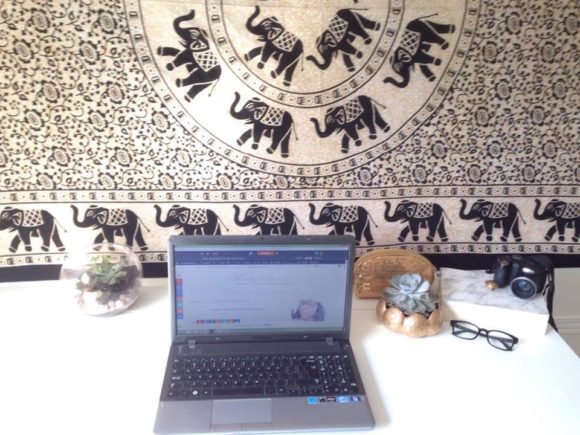 I like the design on this cloth. Matches well with everything else my desk.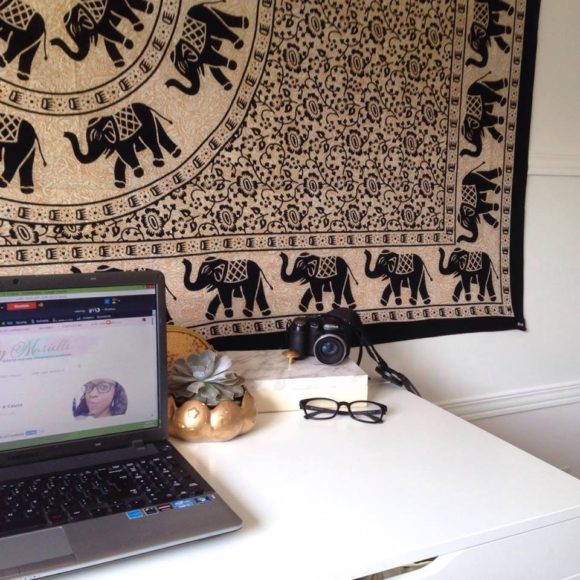 Buying our first home has been such a blessing to our family. The house is beautiful and has lots of room to grow. It's a huge change compared to where we lived before. Now, I just need to win the lottery so that I can hire an interior designer because this home decorating thing is hard! Thankfully, there is tapestry!
You can pick up this tapestry on Amazon. I hope you enjoyed my simple idea of using a tapestry to decorate a boring white wall. What other simple and inexpensive ideas do you have for decorating?
Subscribe to my blog for updates when a new post goes live! You can also follow me on Instagram.
Disclosure: I received the mentioned product for free. All views and opinions are 100% mine.