My hair game is not on point at all. I usually just have my hair wrapped up in a scarf to hide the scary. But every once in a while I like to pretty it up a bit. If not in braids (protective styles), I love to straighten my hair temporarily using heat. Today I'm sharing three important tips when straightening your hair. Be sure to read until the end of my review on the heat brush that I'm using.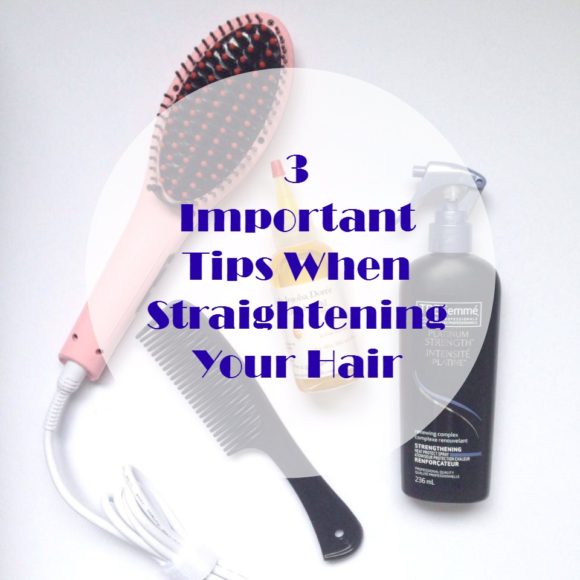 1. Always wash your hair first before using heat
I actually learned this from my sisters. Using the flat iron or heat brush with dirty hair will damage your hair. Trust me, been there done that.
2. Use a heat protection spray
There is a lot of products out there that you can use. I personally use the Tresemme Heat Defence Styling Spray. If you use a lot of heat in your hair, you definitively want to use a protective spray.
3. Make sure to start with dry hair
This one is optional, but for my Afro-textured hair, I find that when I blow dry my hair before using a flat iron, I have better results.
My review of the pink DROK Brush Hair Straightener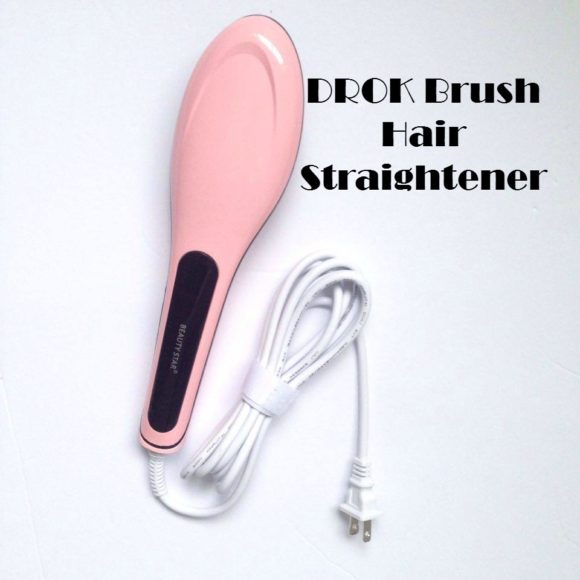 This heat brush is valued at 41.99$ CDN. It comes with a digital LCD display that lets you see and control the heat based on your hair type.
Here's the thing, even after following my tips, I didn't get the results that I wanted with this heat brush. I think my hair is just way too kinky for it. My sister also tried this and wasn't too impressed either.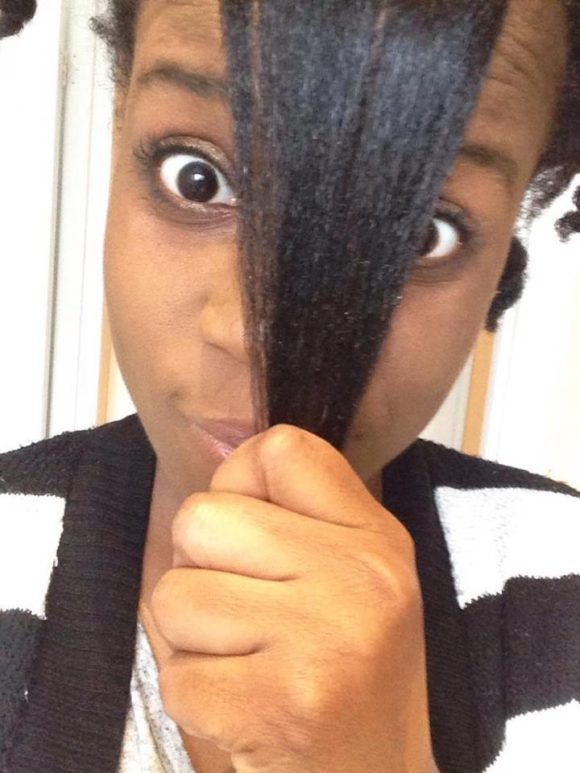 Now, does this mean it is a complete waste? Maybe not. If you end up trying this brush, please let me know how it worked out for you.
You can go to Amazon to get this brush if you want to try it for yourself. I'm not going to knock this brush. It simply didn't work on my kinky hair. I wanted to try this brush in my MIL's hair, but we are not in that kind of relationship lol
Do you use heat to straighten your hair or full lace wigs?  You can share your other tips in the comment section. For the days when you don't want to straighten your hair, check out this hair sponge.
Be sure to subscribe to my blog for more tips and reviews. You can also follow me on Facebook for updates.
I was sent this hair brush for review purposes. My opinions are mine alone.