If you ask me what my favorite ice cream flavor is, it would be a close tie between Vanilla and Pistachio.  Vanilla is so versatile when it comes to toppings and pistachio – because pistachio is freaking delicious!! A few months back I shared an Oreo ice cream recipe and promised that I would share another one with you guys. I finally got all the ingredients (couldn't find pistachios without the shell) that I needed to make my homemade pistachio ice cream. Hope you like it and don't forget to pin and share!
Homemade Pistachio Ice Cream Recipe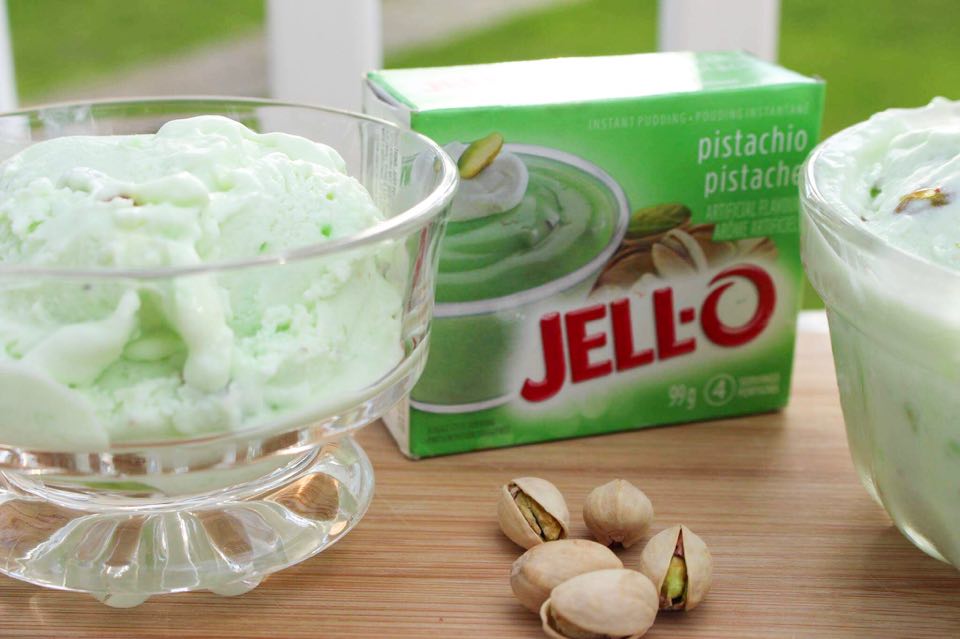 Ingredients
1 cup of heavy cream (15%)
1 cup of  whipping cream
One teaspoon of vanilla extract
1/3 of sugar
1 Package of Pistachio Jello Pudding
1/2 cup crushed pistachios (you can use unsalted pistachios but I use salted ones, and it was incredible).
Directions
Mix all the liquids and sugar together and let it chill (5-10 minutes). Pour everything into your ice cream maker. When the ice cream is almost firm, add the crushed pistachios in.  It doesn't take too long for the ice cream to be ready using the machine. If your mixture is still too soft after 10-15 minutes, you can add it in a plastic container and freeze it for 10 minutes before serving it.
[Tweet "Check out this Homemade Pistachio Ice Cream Recipe using the @HamiltonBeachCA #icecreammaker"]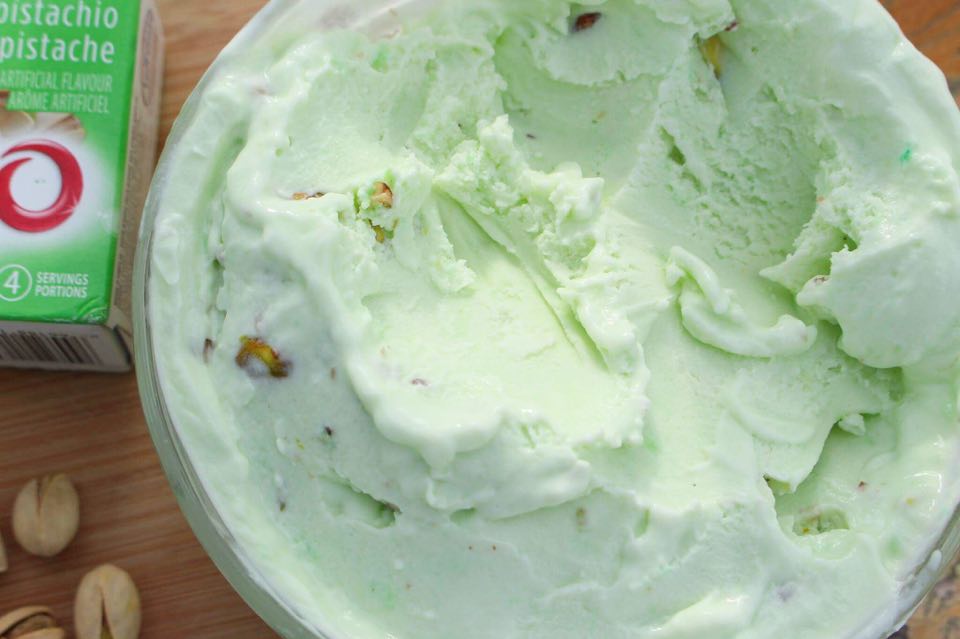 My homemade Pistachio Ice cream recipe was a huge success with the family. Even my sister who's not a big fan of Pistachio ice cream (she's a weird one) couldn't get over how delicious it was. The Hamilton Beach Ice Cream Maker made this recipe easy and fun to make.
[Tweet "The Only Homemade Pistachio Ice Cream Recipe You'll Ever Need #foodie"]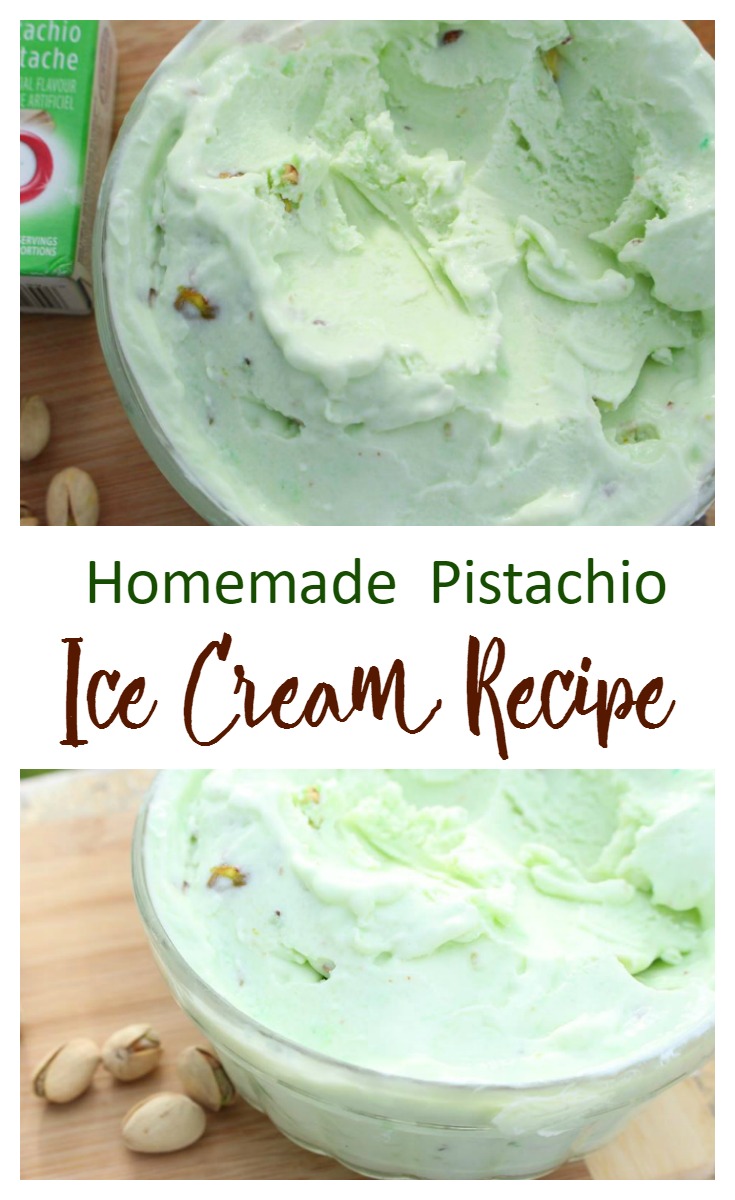 I hope you will give this recipe a try. It's so good! With the warmer days coming, it's also the perfect frozen treat!
Want more ice cream recipes? Let me know if the comment section which flavor ice cream I should try making using my
Hamilton Beach Ice Cream Maker
(Amazon affiliate link).
Don't forget to
Subscribe
for more delicious recipes!
Let's connect!